I've always loved beauty and trying out new products (which is also part of my job), but I've started doing more research into product ingredients in the last few years. It can be overwhelming to look at ingredients; most people (myself included) don't know many of them included in most beauty products. That said, I wanted to break down 3 ingredients that should be in your moisturizer. These are easy ingredients to look for and the combination of them makes for a great all-around moisturizer for most skin types.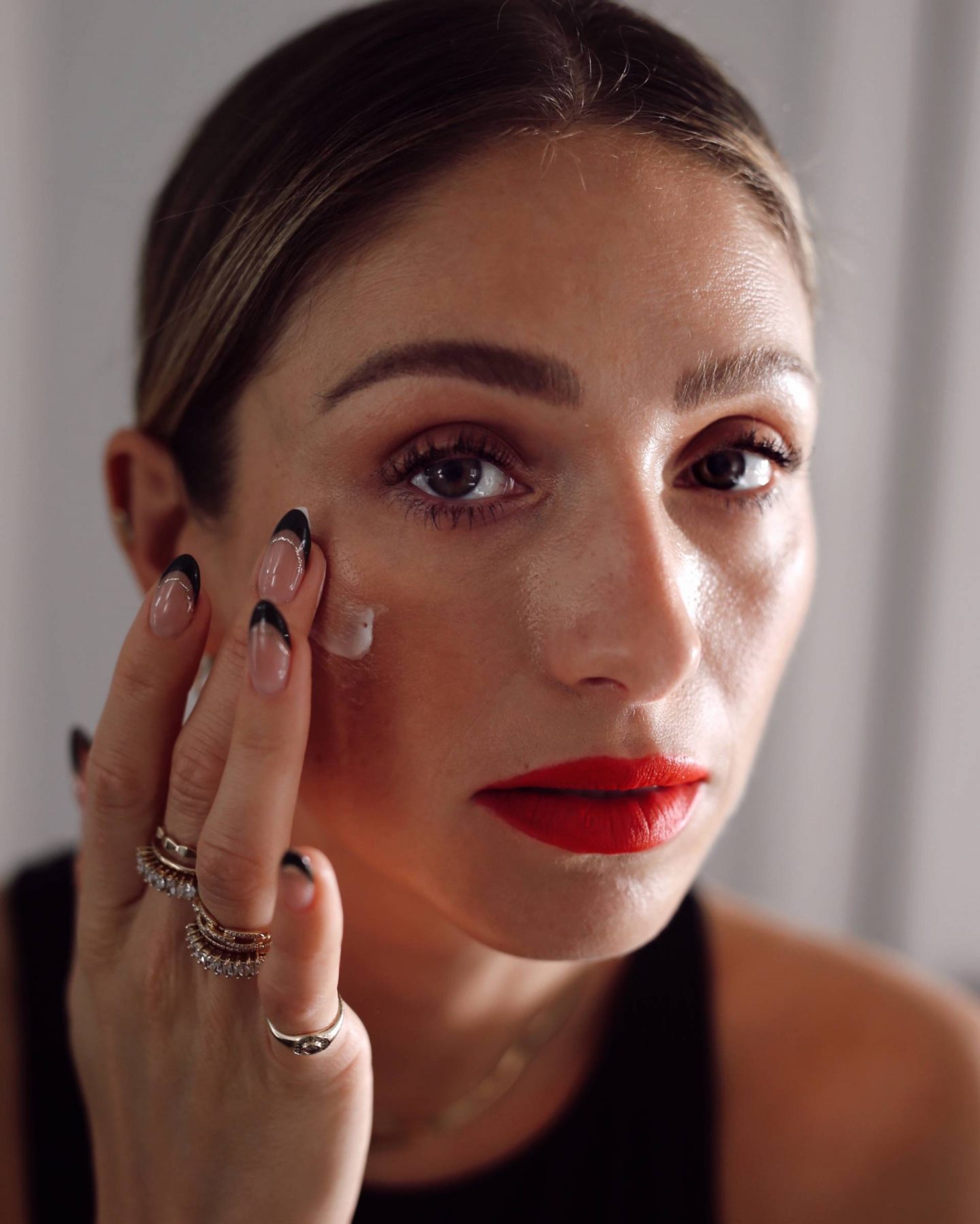 3 INGREDIENTS that should be in your moisturizer
1. peptides
Peptides are compounds made up of amino acids – they're basically the building blocks of skin cells and these molecules help skin look firmer and smoother. They're an essential ingredient in anti-aging creams and they support the skin's natural renewal process.
2. niacinamide
Also known as B3, niacinamide improves moisture barrier and resilience. It reduces appearance of fine lines, wrinkles, and dark spots and is commonly used for anti-inflammatory and brightening benefits. Niacinamide also increases collagen production and helps with surface skin cell turnover and regeneration.
3. hyaluronic acid
Hyaluronic acid actually occurs naturally in our body and is a moisture magnet ingredient. It helps bind water to collagen, trapping it in skin so it appears plumper, dewier, more hydrated. Don't be scared by the word acid – safe for everyone, including sensitive skin. It's non-irritating and doesn't trigger acne, which is always something I'm worried about. Hyaluronic acid regulates the water within skin's surface cells and keeps it hydrated, making it great for dry skin as well as all skin types.
As we age, we naturally lose collagen and hyaluronic acid so skin becomes dehydrated more easily – this especially bad for me during the winter. Hyaluronic acid also works best when used with other ingredients.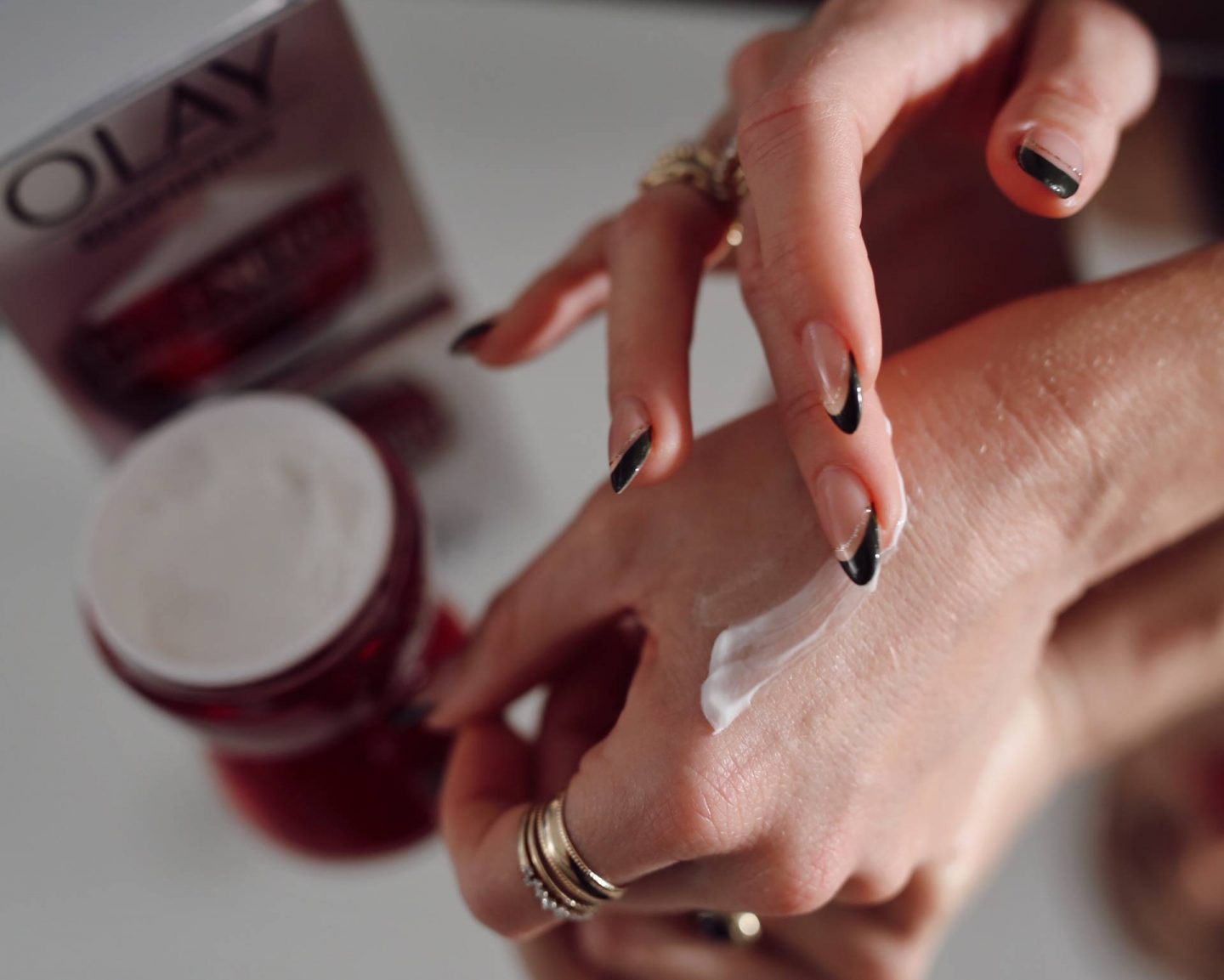 Believe it or not, it's not easy to find these three ingredients in one – Olay Renegenerist Micro-Sculpting Cream is a great example of these ingredients in action. Olay was actually the first brand to use niacinamide in multi-tasking cream, and first to put peptides in anti aging cream and products.
I also love that Olay is Committed to zero skin retouching in all ads by 2021 – they are the first mass skincare brand in North America to do so.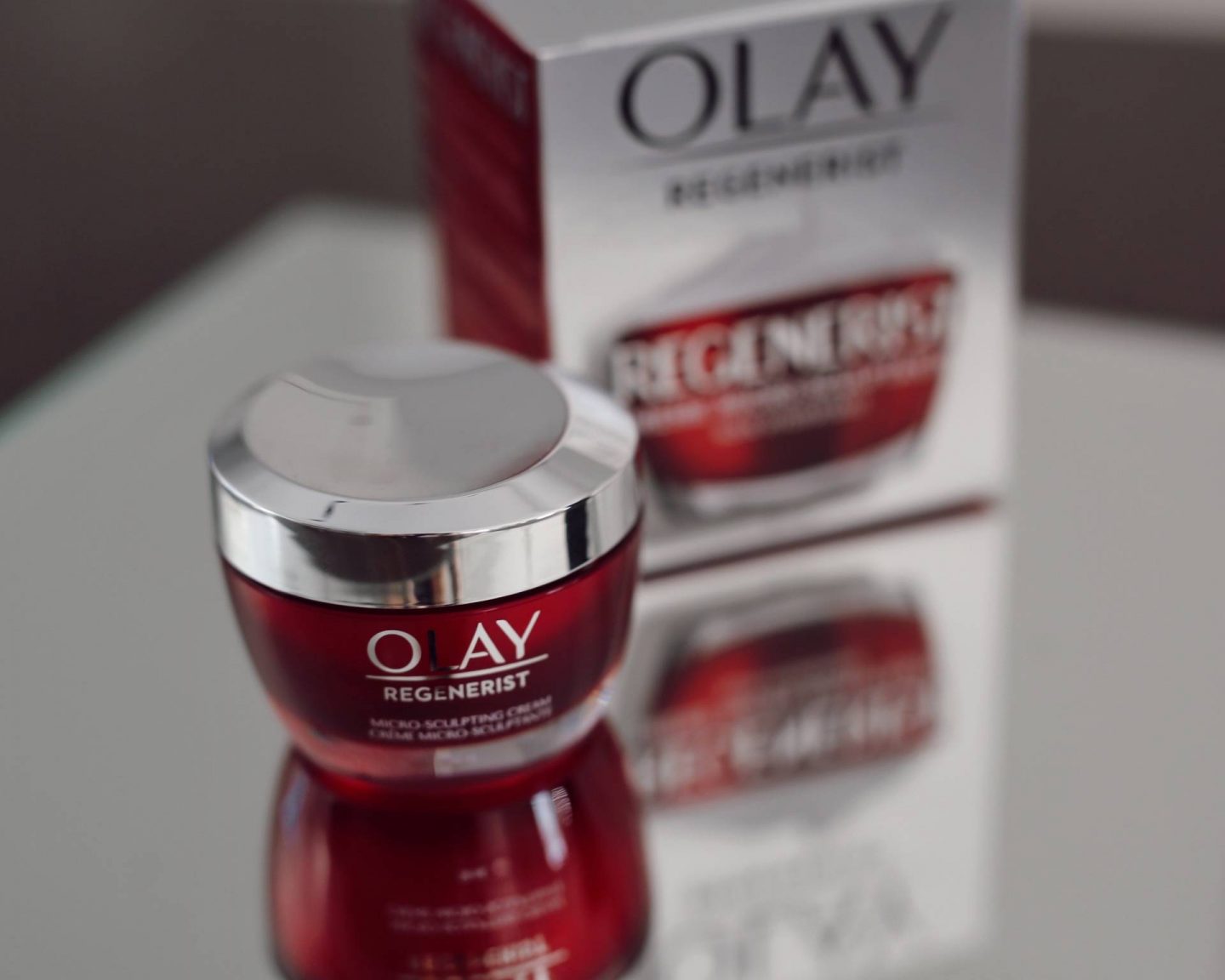 I did a little science experiment about skin hydration (see video below). The red beads represent our skin cells and how they absorb moisture. Whichever bead is plumper and fuller shows which cream hydrates the best.
Conclusion: Olay Regenerist Micro-Sculpting Cream hydrates better than some prestige creams (drugstore skincare has come a long way and is pretty amazing!) I learned a lot about peptides (the ingredient I was most unfamiliar with), which reduce the appearance of fine lines + wrinkles for smoother looking skin.