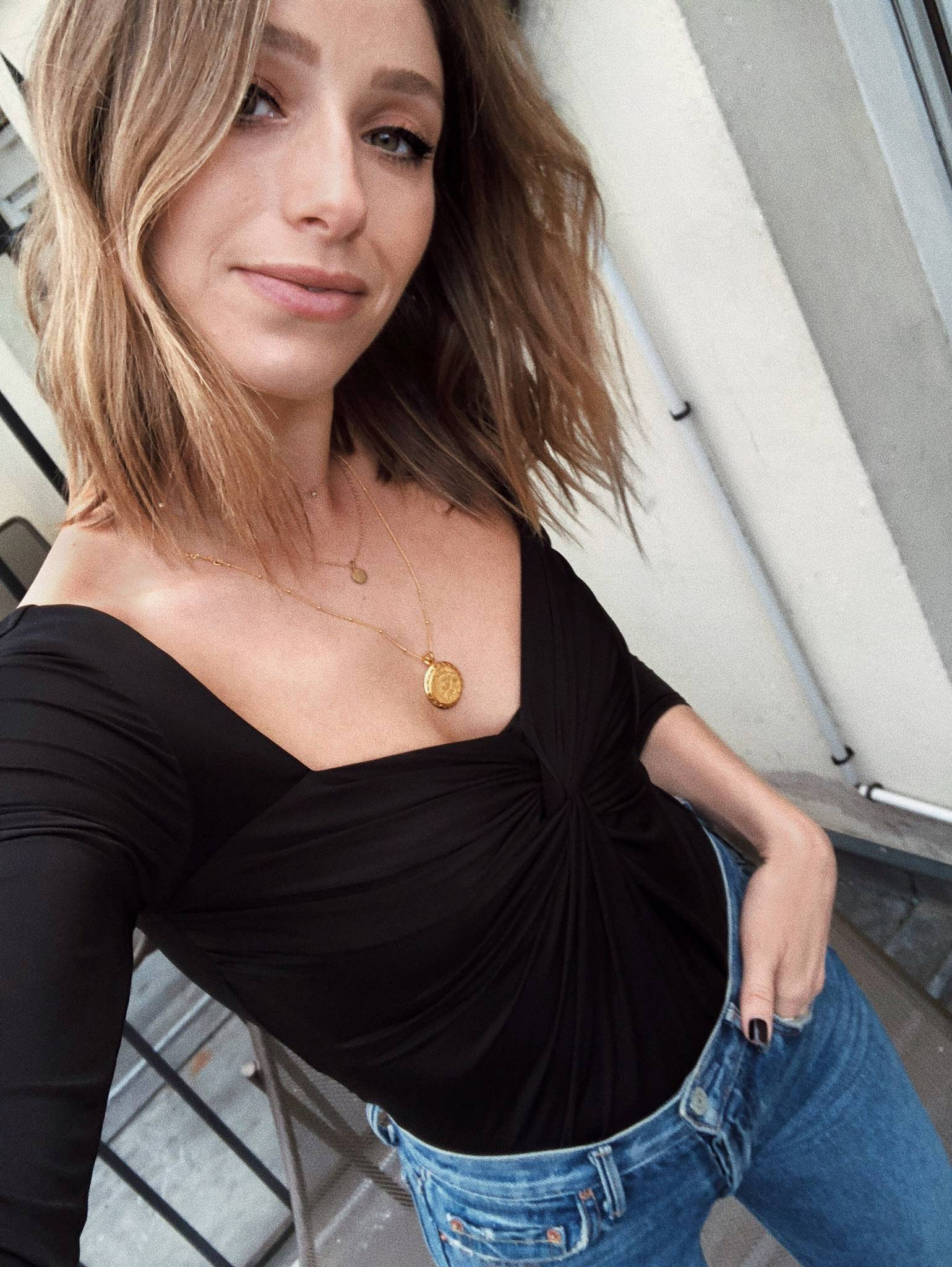 Cinq a Sept Alle top (on sale) | Missoma necklace | Lisbeth necklace | Zoe Chicco choker (on sale)
There is something about the uniqueness and rarity of coins that inspires the feeling of nostalgia and luck. It is no surprise that my sudden inspiration from these unique little gems has transpired into my most worn necklaces. I have pulled together the best gold coin necklaces which can elevate even the simplest of monochromatic looks.
Each piece is inspired by an ancient Greek or Roman historical moment, and the textural elements of the coin-like medallions add a taste of a timeless luxury to any look.
I have a necklace on the way and I'm so excited!
Simple yet eclectic, Shashi's affordable Warrior pieces caught my eye. The medallions resemble what I love so much about coin work in that each piece looks like it tells a special story.
This Rising Sun Medallion necklace is an 18k Gold Plated staple, which would pair well with any dainty gold chain if you are into layering. This piece reminds me of a luxurious medallion (VERSACE, VERSACE, VERSACE), yet it's price point is not as far out of reach.
Have a party to attend? Ben Amun took coin jewelry up several notches with this layered necklace. Let this necklace sit amidst a deep décolleté and thank me later when you are getting showered with compliments at that party.
For a taste of luxury at an affordable price, thank Ashley Lyons of Old Soul Vintage Jewelry. Ashley has a knack for finding and repurposing authentic luxury buttons and pendants, and the result is a one-of-a-kind, timeless masterpiece that makes you feel like you inherited it from your mom's secret and untouchable collection of designer gems. No stranger to the coin game, she has collected some amazing pieces from Hérmes and Louis Vuitton that resemble that of a coin, but in its chicest form.
Feeling inspired? It feels good to invest and wear jewelry that feels innately special and personal to you. Just don't throw your necklaces into any wishing fountains… these are for keeps.
PS There is a massive sale on at Shopbop right now – up to 25% off (as if I needed another reason to shop there)… A few of the necklaces above are on sale, so happy shopping!