Regardless of how much I love all things beauty, I can't bear to spend more than 10 minutes on my face. So I've perfected an eye look with only 1 product. I promise. Just one eyeshadow and a few tools can do wonders. Follow below for instructions.
To start, I put Jane Iredale powder foundation on my T-zone (chin, nose + forehead) and filled in my brows with Benefit Brow Zig. To do the rest of the makeup, all you need is:
– MAC Mulch eyeshadow
(or a your favourite neutral brown)
– Mascara + lash curler
– Bronzer/Blush
– small, flat brush
– fluffy eyeshadow brush x2 (I love MAC 217)
– short, stiff brush
– concealer brush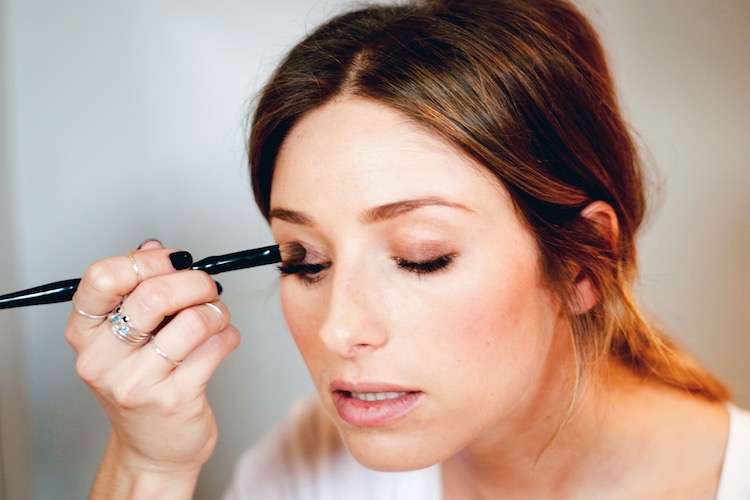 1. Pat the eyeshadow all across your lid up to your crease; it doesn't need to be neat (as you can see from the photo on the left).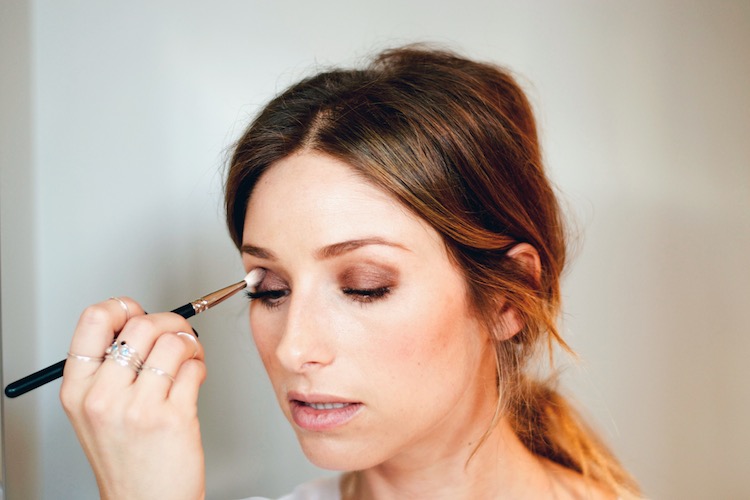 2. With a tiny bit of shadow on a fluffy brush, use windshield wiper motions to blend in your crease.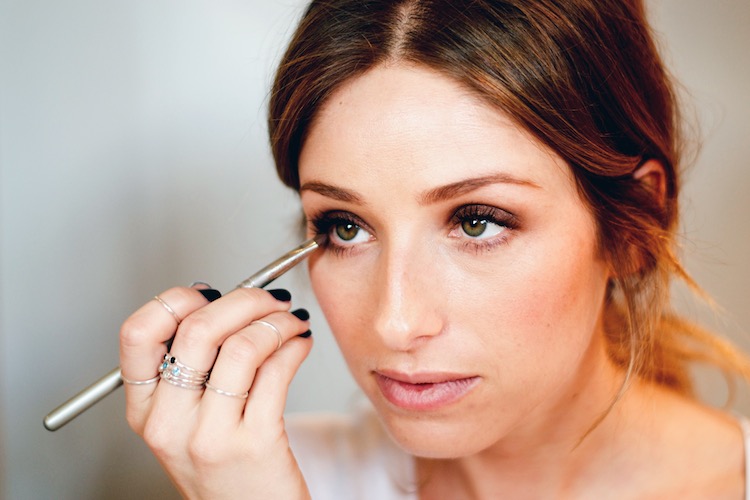 3. Using a small, stiff brush, sweep the shadow along your bottom lashes. I like to go right onto the waterline for a very smokey look, but this can aggravate some sensitive eyes. Again, this doesn't have to be neat… The smokier the better.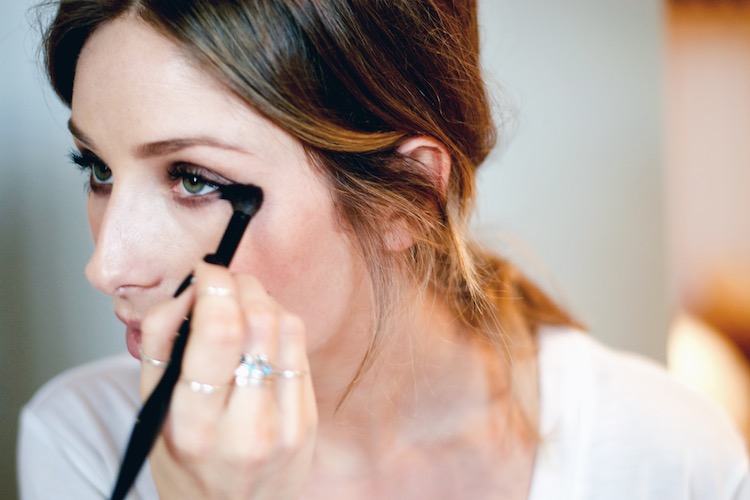 4. Using a clean brush (this is key) blend the edges in your crease and below your eye. The more you blend, the better it will look. You want the colour to softly haze out.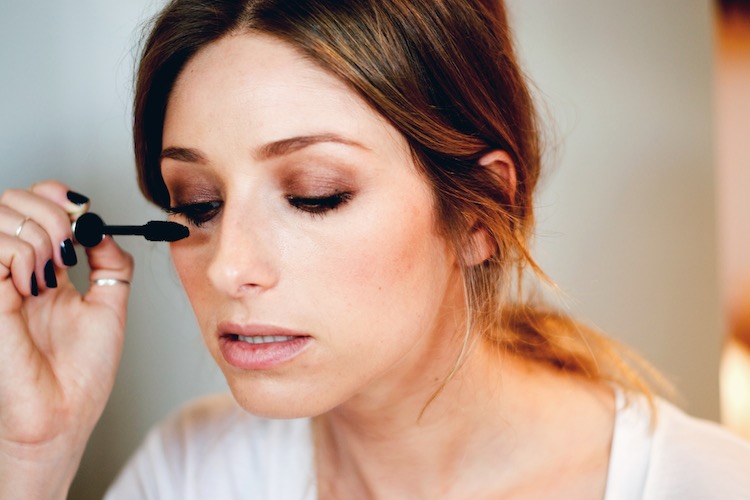 5. Curl your lashes and apply mascara on top and bottom. I usually do 2 coats.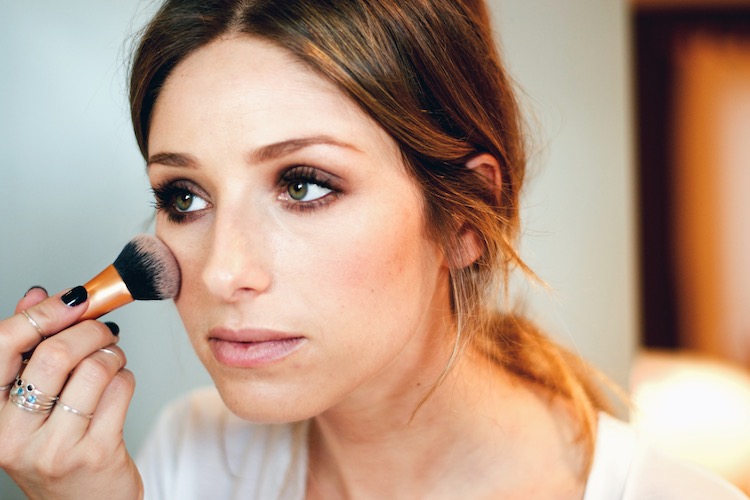 6. Brush bronzer or blush over the apples of your cheeks and onto your temples. I used bronzer here for a glow-y look, but if you have fairer skin either layer bronzer then blush or just use blush. Fair skin needs a bit of colour, otherwise you look washed out.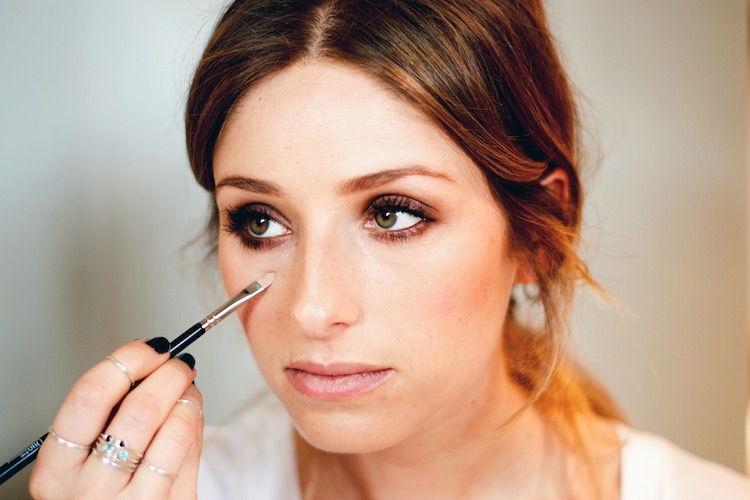 7. Conceal under the eyes, around the nose and any spots you have. I don't normally wear lipstick, just chapstick. If you want a more muted look, use a beige lip colour.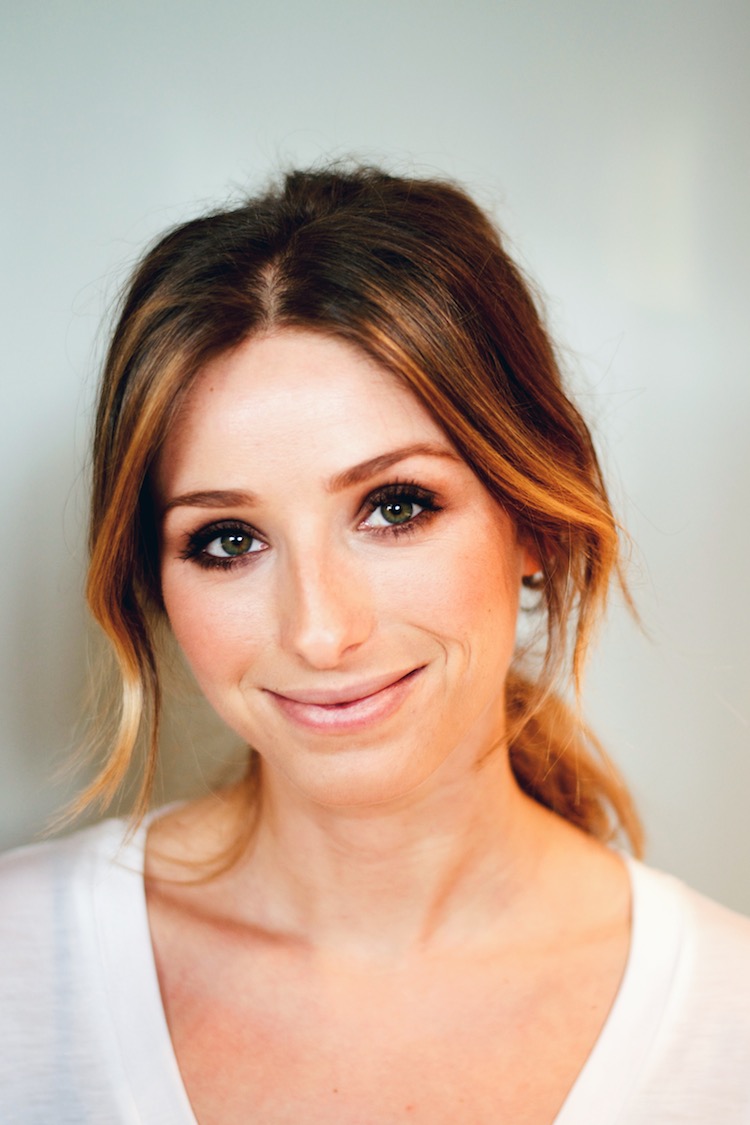 Done! I can't tell you how many times I've had compliments on this eye look and it's by far the easiest one to do.
Thanks for following along and let me know if you have any more beauty requests!
PS My giveaway with Forever 21 is almost done! You have until Thursday at 11:59pm to enter. Good luck!
tee: Zara | rings: Leah Alexandra, Eye of the Stone