1. DAY TO NIGHT DRESS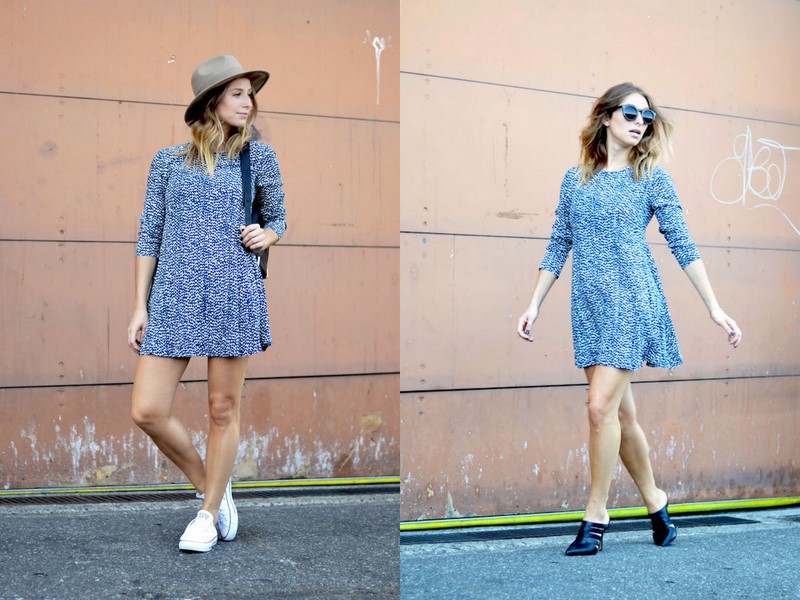 Nothing is easier in the summer than throwing on an easy and comfortable dress.. I love how the long sleeves balance out the shortness of this one. Wear with flip flops, Converse or heels.
2. WORN-IN JEAN SHORTS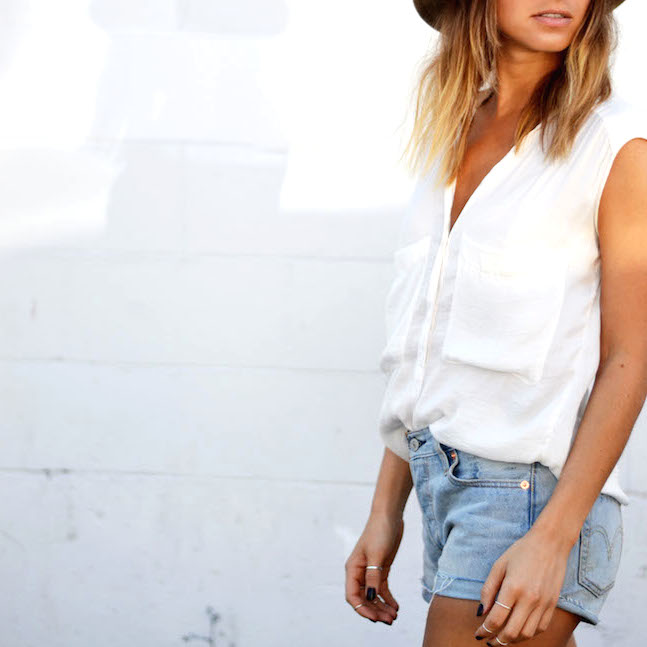 (similar via Shopbop)
The prefect pair of worn-in vintage jean shorts are almost as hard to find as a good man. They are a quintessential summer staple.
3. THE SLIDE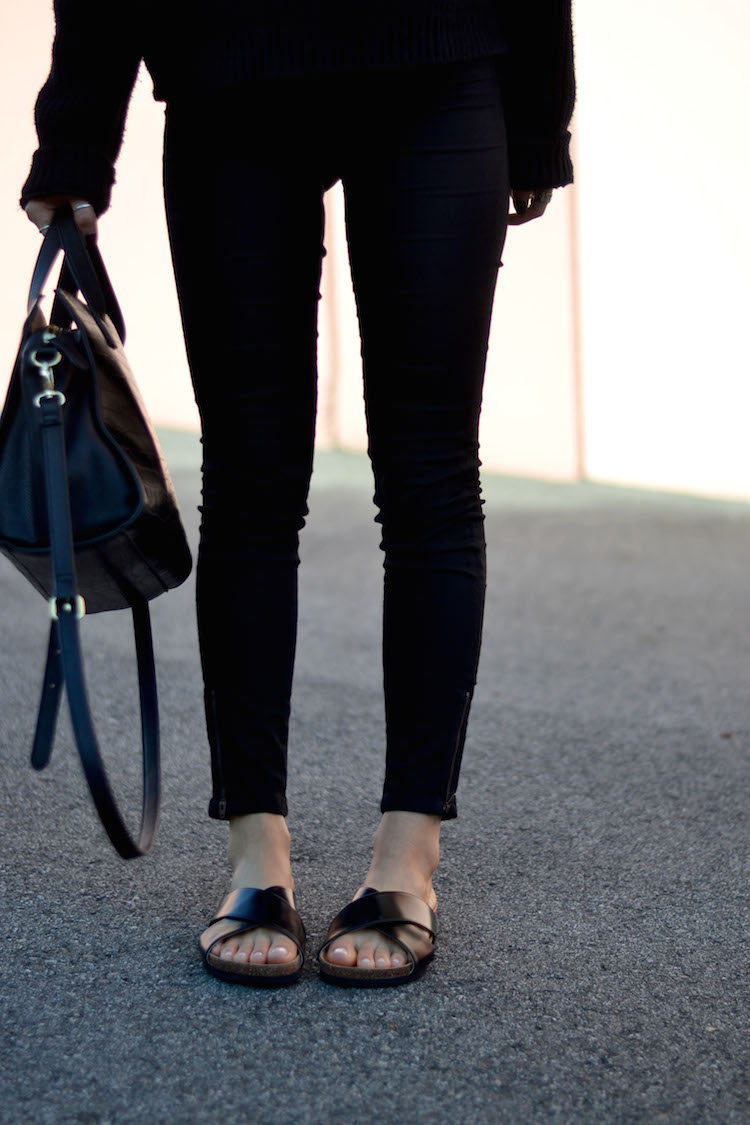 A newer and more trendy version of the flip flop, the slide is something that took me a while to come around to. But not only are they comfortable, they add a little edge and Normcore cool to your basic summer outfit.
4. CHAMBRAY SHIRT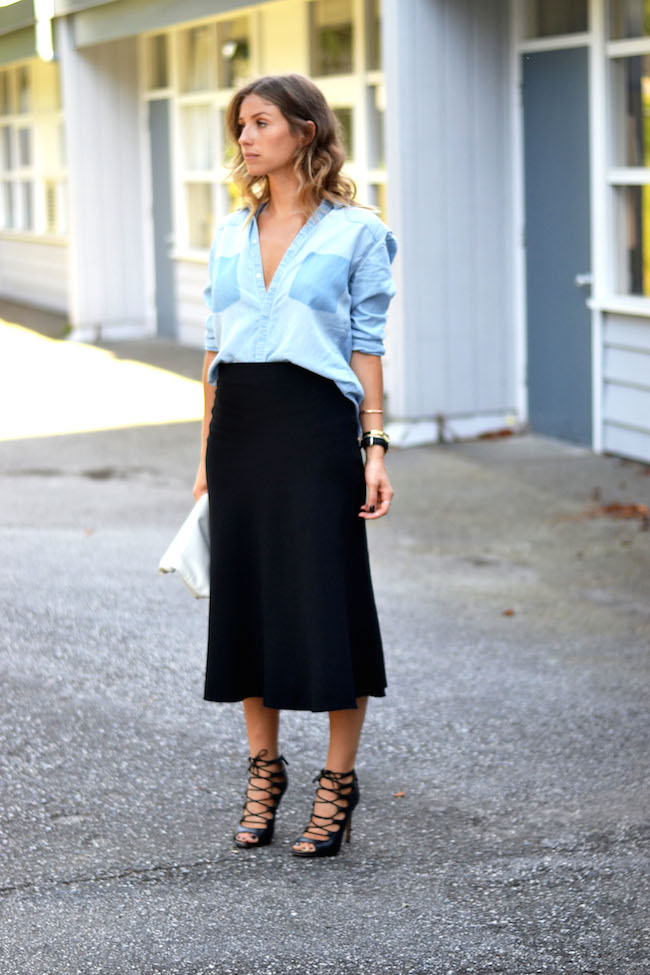 (similar via Shopbop)
A staple in any season, the chambray shirt is perfect to wear over your bikini at the beach or with a skirt for evening. Go for one made with lyocell to make it super soft.
5. HAT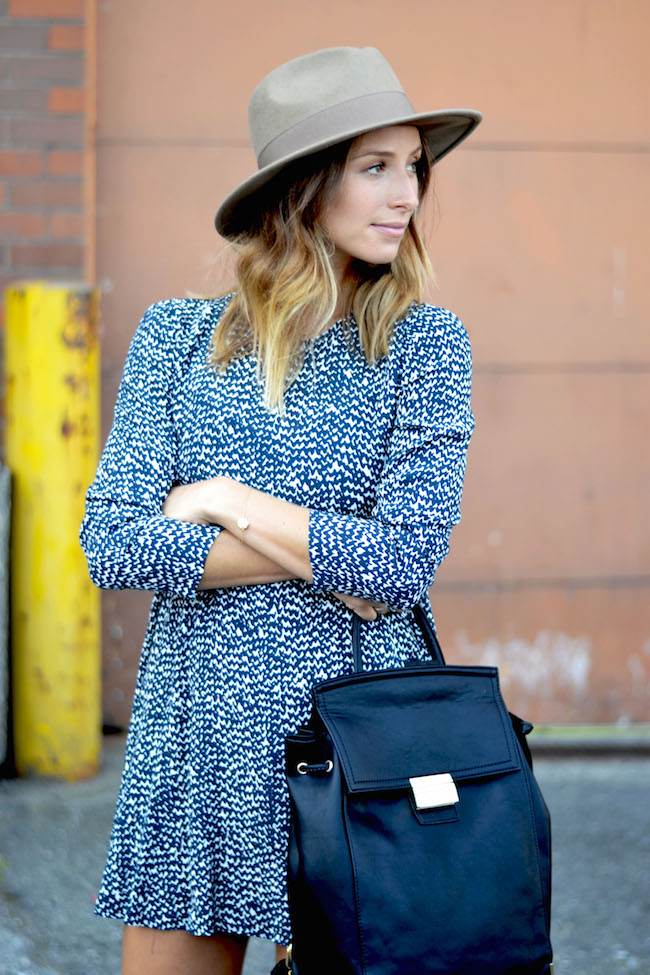 (similar via Shopbop)
Protect your beautiful faces.
The best part about all of these pieces is that they can easily be transitioned into fall (well.. maybe not the slides for the entire winter, but I still wear my flip flops well into the rainy season..)
What are your summer staples?
In other news, I'm off to Chicago for a long weekend and will feature some amazing guest bloggers while I'm away… Stay tuned for the first one on Thursday!
PS Any Chicago recommendations? It's my first time in the city… And don't forget to enter in my giveaway with Olivia Solie jewelry!