1. Get regular trims
Blonde hair faces different degrees of stress from bleach to sun damage and pollution to dryness and discolouration. Regular trims are necessary for people with colour-treated and/or heat-damaged hair. Split ends can continue to split up the hair shaft and cause irreversible damage if you don't cut them off. You don't need a big chop, but every few months it's important to get rid of damaged ends.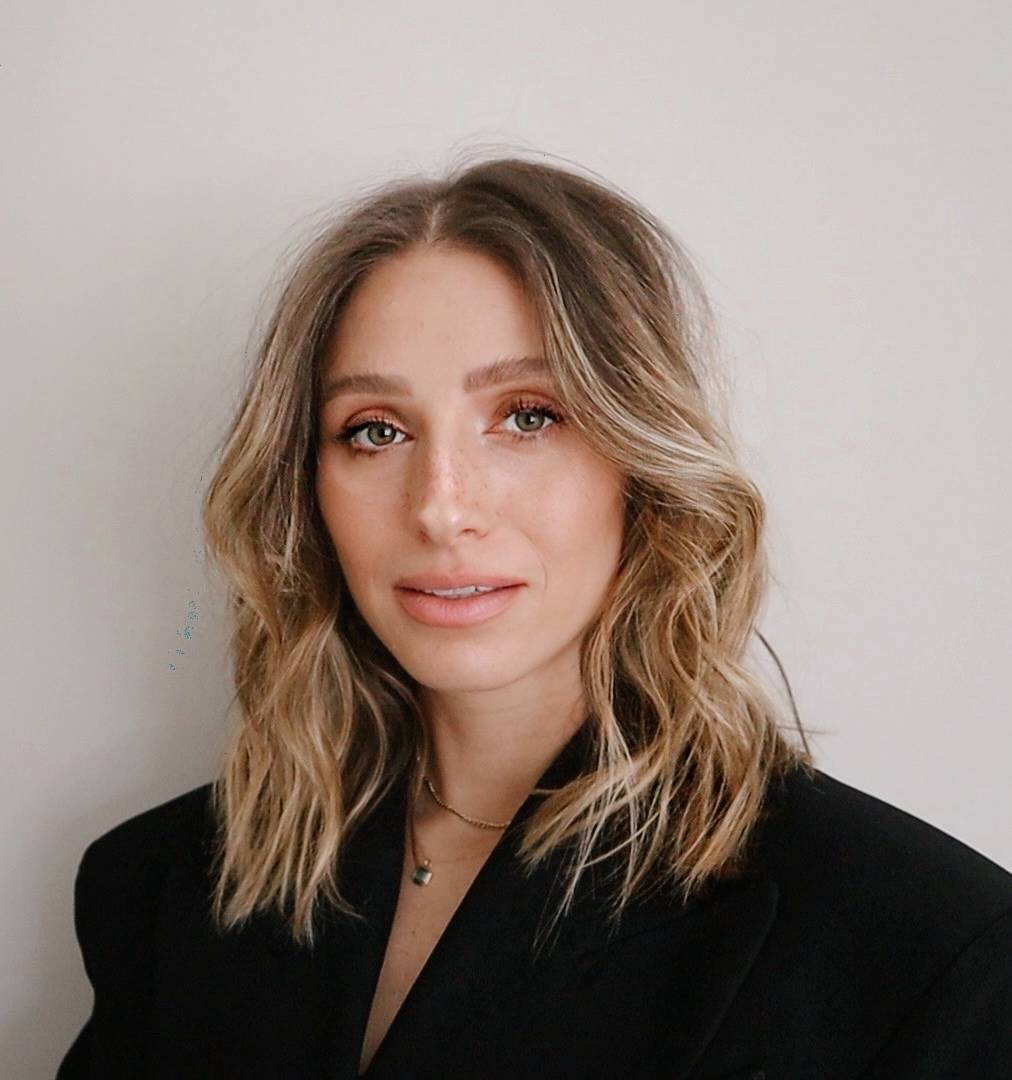 2. Use a purple shampoo
These do really work and no, they don't turn your hair purple! The purple counteracts brassy, orange tones to give your hair a cooler, blonder look and maintains these tones for longer. My favourite is Pantene's Brilliant Blondie Purple Shampoo, a part of the Brilliant Blondie collection, because the regimen allows you (blondes) to customize your hair care routine to achieve the level of toning/brightening you want. I use the purple shampoo 1-2 times a week and also use the Pantene Brilliant Blondie Illuminating Sulfate-Free Shampoo for maintenance in between. I love it because it has biotin and silk extract to neutralize yellow, orange and brassy tones, which keeps your blonde looking bright and fresh.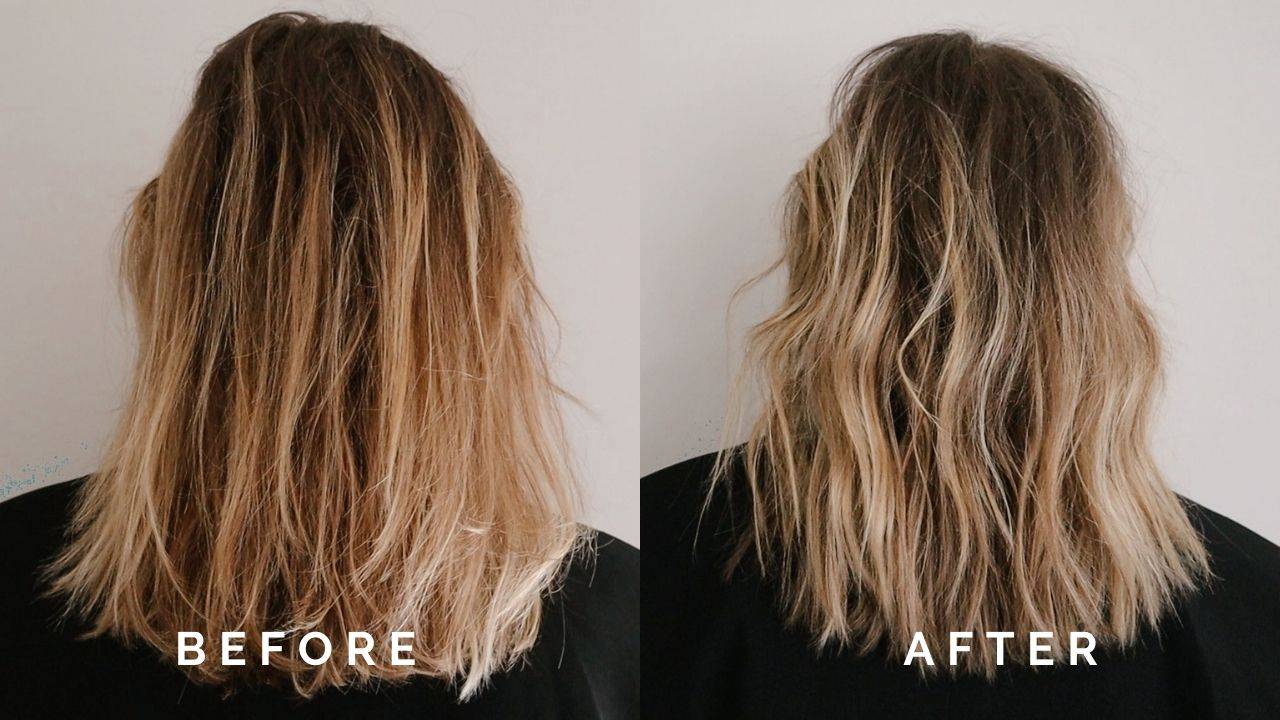 3. Wash hair every other day
This depends on what type of hair you have (I can't go longer than 1 day in between washes), but not washing your hair every single day can help maintain colour. This also means you don't have to use heat tools as much since you're not washing/styling hair every day.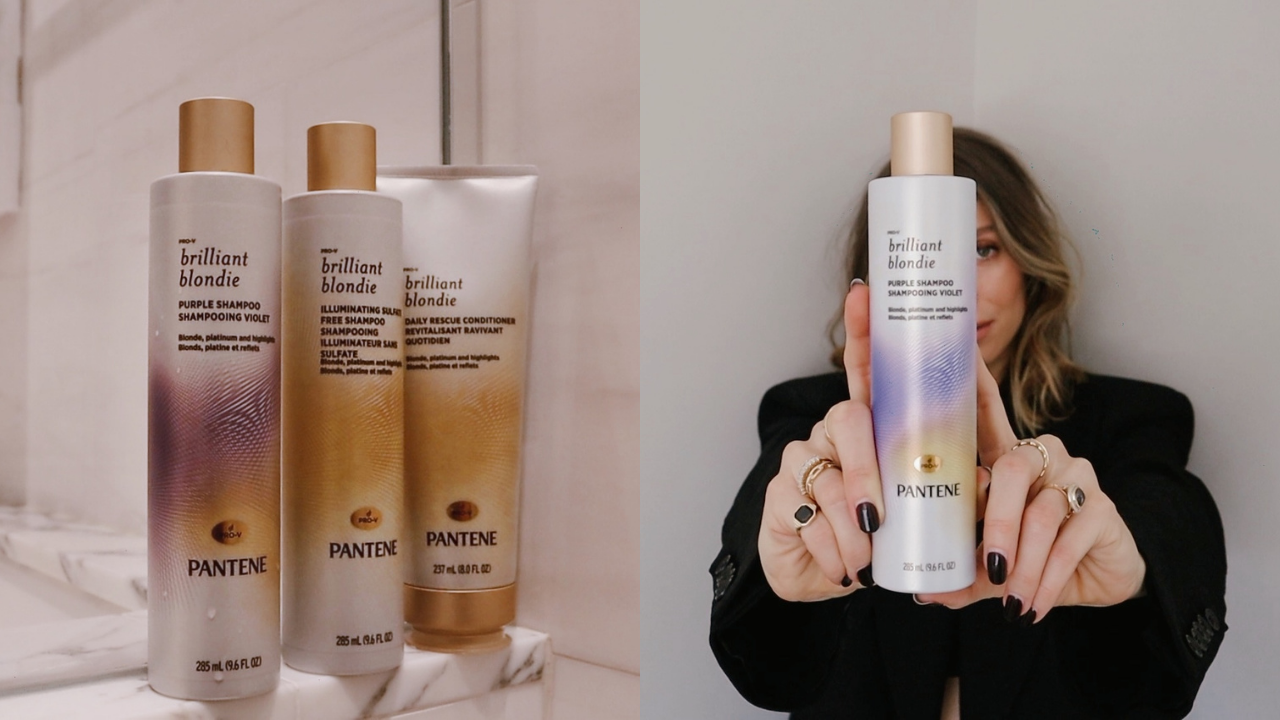 4. Use colour safe products
Blondes need products made for blondes – they help keep your colour longer and condition hair to maintain healthy hair with a vibrant colour. I've been using the Pantene Brilliant Blondie Illuminating Sulfate-Free Shampoo – it removes colour-blocking build up to maintain better colour and infuses hair with an extra dose of antioxidants to protect against UV damage. Like I said, I use it between my washes with the Purple Shampoo – the antioxidants also help with yellowing from heat damage (see point #5).
I also use a conditioner on the bottom half of my hair – that's where the blonde is, and since my hair is fine I try to avoid the root area. The Pantene Brilliant Blondie Daily Rescue Conditioner actually adjusts the level of nourishment needed to revive and fortify each colour-treated strand individually. Blondes have the most porous fibers, which leaves hair prone to breakage. I like that Pantene's Brilliant Blondie collection was designed to deliver quickly-absorbing nutrients for hair that's strong and shiny – not coated and weighed down. I used to skip conditioner because it made my hair heavy and greasy, but I don't find I need to with these products – and my blonde hair is in better shape because of it.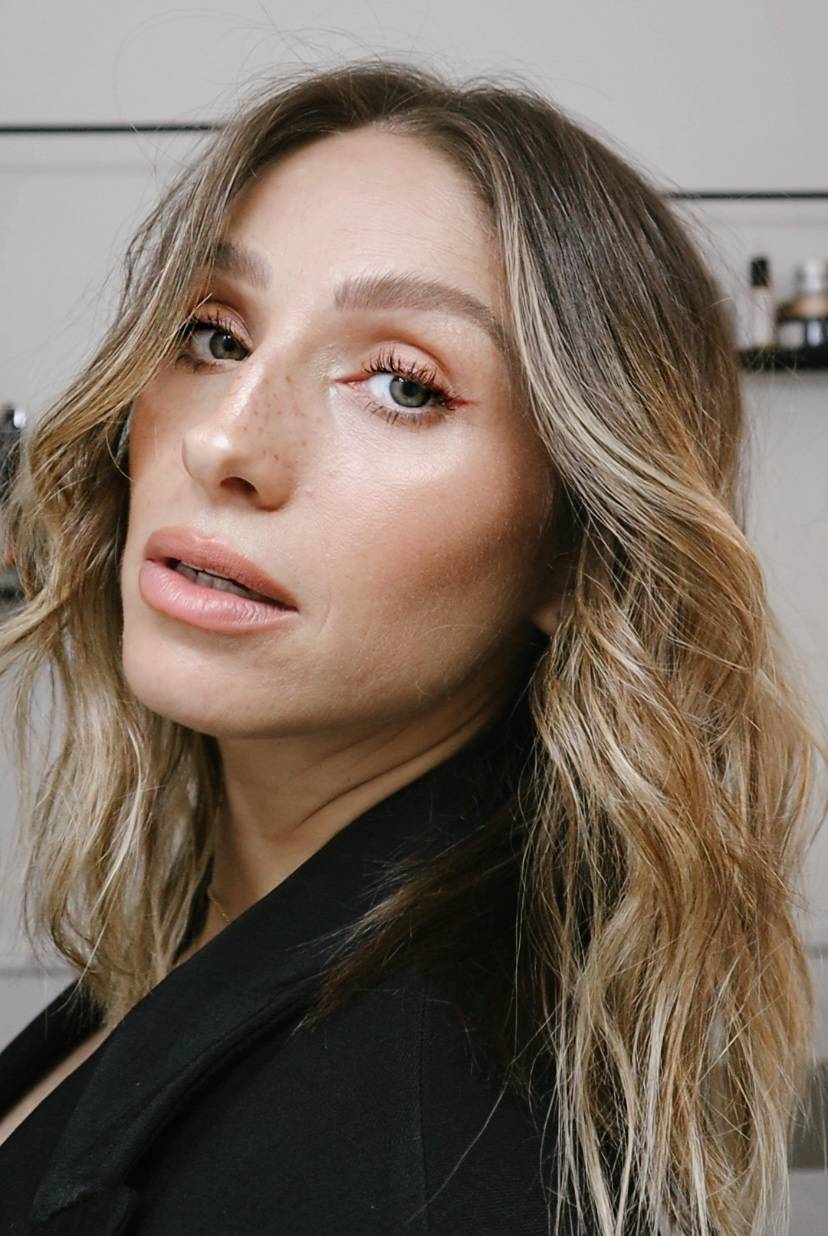 5. Be careful with heat
I'm not saying to avoid hot tools all together (I still use them), but be aware of using them Every. Single. Day. Bleach can be a very harsh process that strips hair of the many oils and nutrients and giving your hair a break is a good idea at least a few times a week. I've actually started to let my hair air dry instead of using a blow dryer and then using a curling iron where I need it.
You also need to be careful with hot tools with high heat settings because they can instantly yellow your hair from the heat. Often, we're setting our flat iron or curling iron at far too high of a heat setting, when a lower setting can do the job just as effectively. Use the right styling products and don't go over 300 – 350°F. Antioxidants also help reduce yellowing (they're in the entire Pantene Brilliant Blondie collection). The proteins in your hair get degraded and cloud the cuticles from heat – it becomes cloudy and become yellow due to the reflection.
Shot in collaboration with Pantene