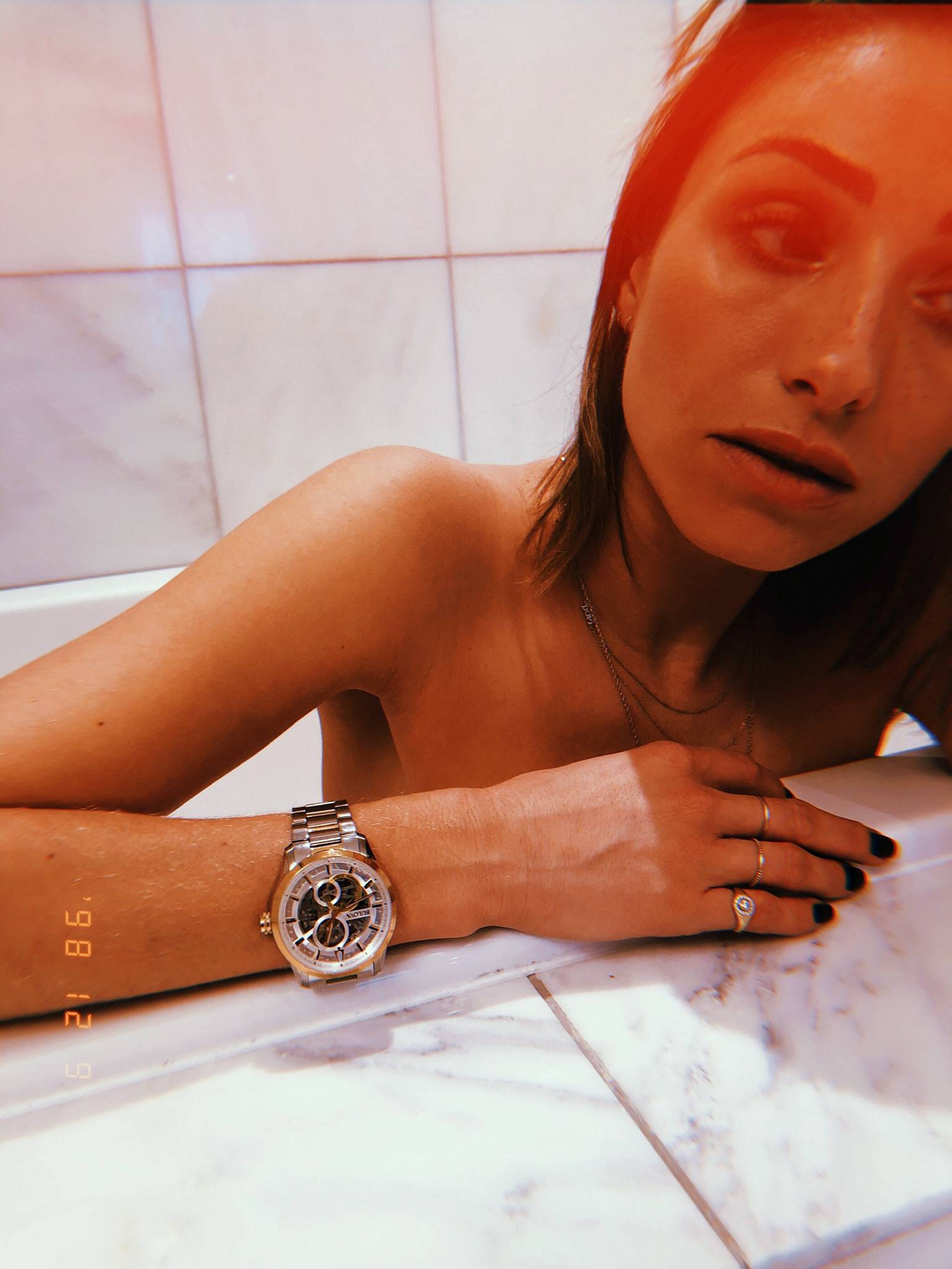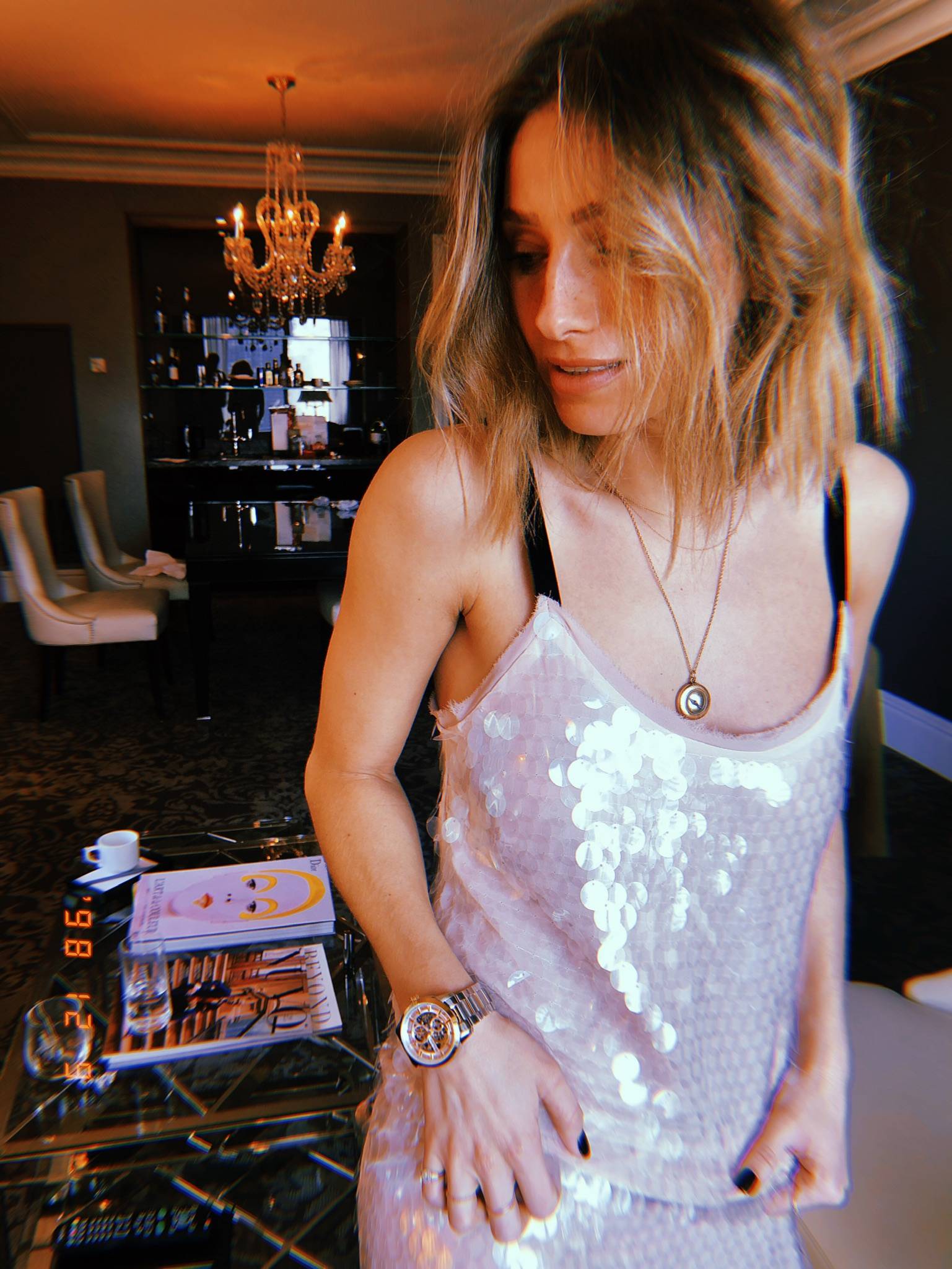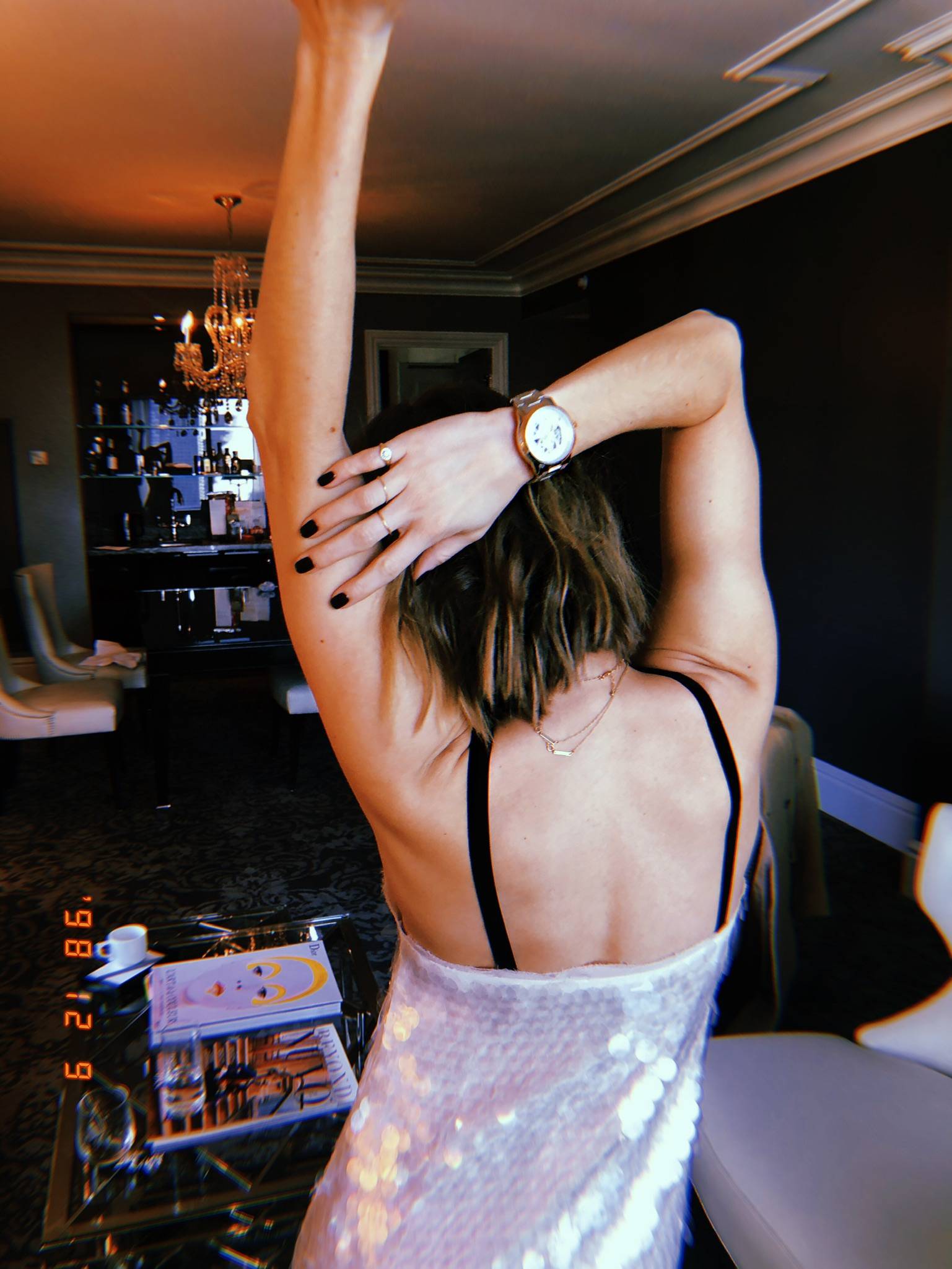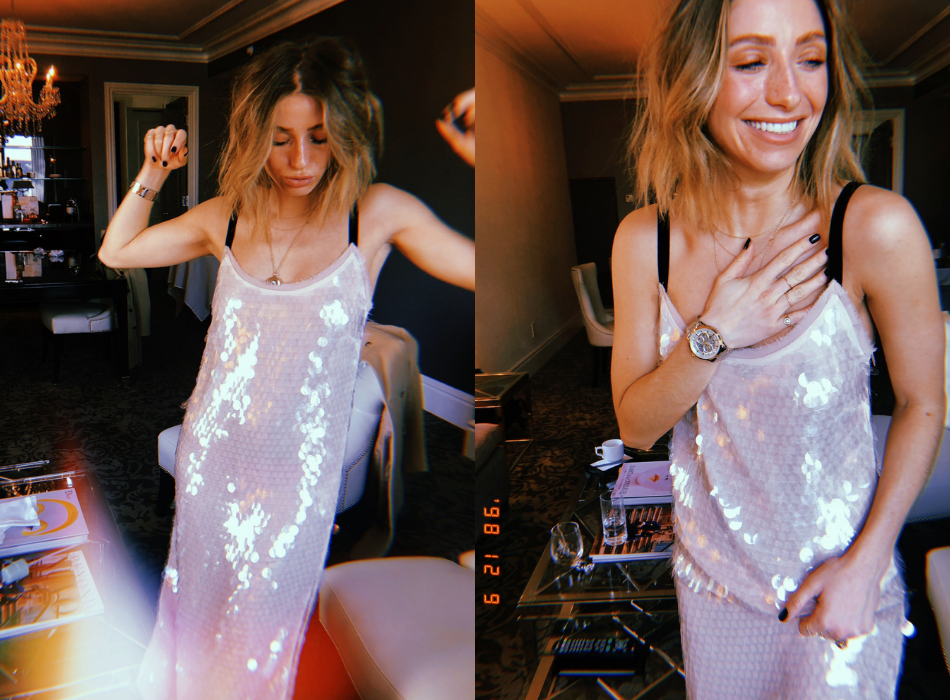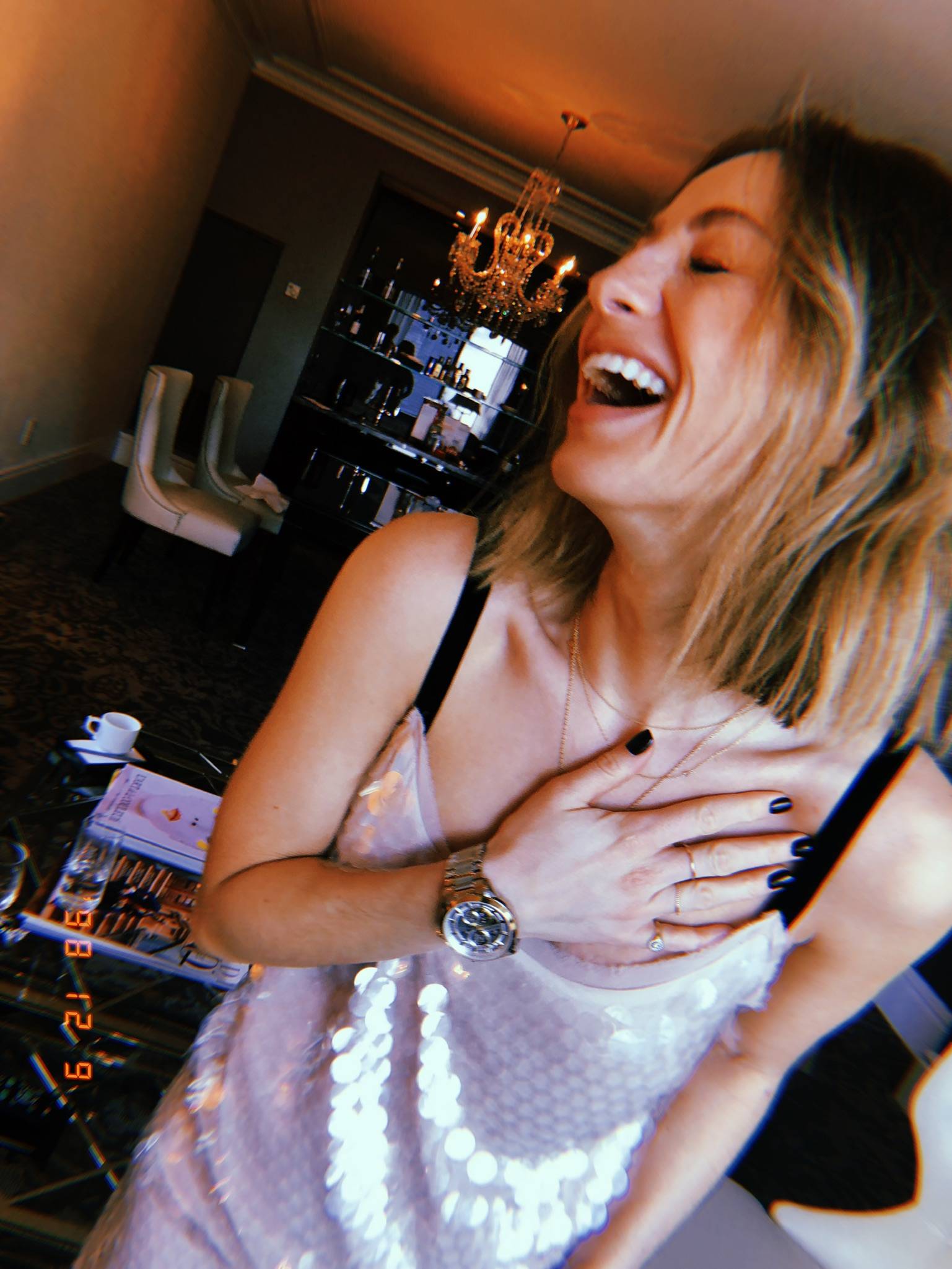 Bulova Sutton watch | Zara dress | AGolde Riley jeans | Aritzia bralette
…there's more to getting ready for a party than hair + makeup. I may even like the getting ready part more than the actual party. When I have a bigger event, and if I have the time, I like to make an event out of the getting ready part. Here are my 5 tips to get party ready.
1. HAVE A BATH
The only person who likes baths more than me is my husband. It's so relaxing and luxurious to start with a bath – I like to read, have a glass of wine, or just soak with music.
2. TAKE YOUR TIME
I actually really enjoy doing my hair and makeup when I'm not in a rush. If I've set enough time aside, I put music on, pour a glass of wine (another one?), take my time and really enjoy it.
3. WEAR SOMETHING COMFORTABLE
This is kind of a given for me in general, but wear something you feel comfortable in and that is actually comfortable. You want to enjoy yourself (before, and at the party) and you really will not if you have a corset digging into your ribs. I went with a slightly flapper-esque paillette dress that definitely had room to eat (lots).
4. ADD STATEMENT ACCESSORIES
I have a thing for men's watches. There's something incredibly chic and sexy about a woman with a large watch on her dainty wrist; it's a statement piece in and of itself. I styled the sophisticated stainless steel and gold-tone bracelet Bulova Sutton men's watch here with very little other jewelry (apart from my daily rings + necklaces). It's also water resistant to 30m in case you decide to jump in the pool after the party.
5. HAVE A DANCE PARTY
Is there anything better?
Shot on location at St. Regis Toronto in collaboration with Bulova