If there was one thing I could guarantee that I'd want for the rest of my life (beauty-wise), it would be glowing skin. This is my #1 priority with skincare and makeup on a daily basis and what I always strive for. I've picked up some good skin habits over the years (thanks Mom!) and thought I would share with you.
I hope this is helpful!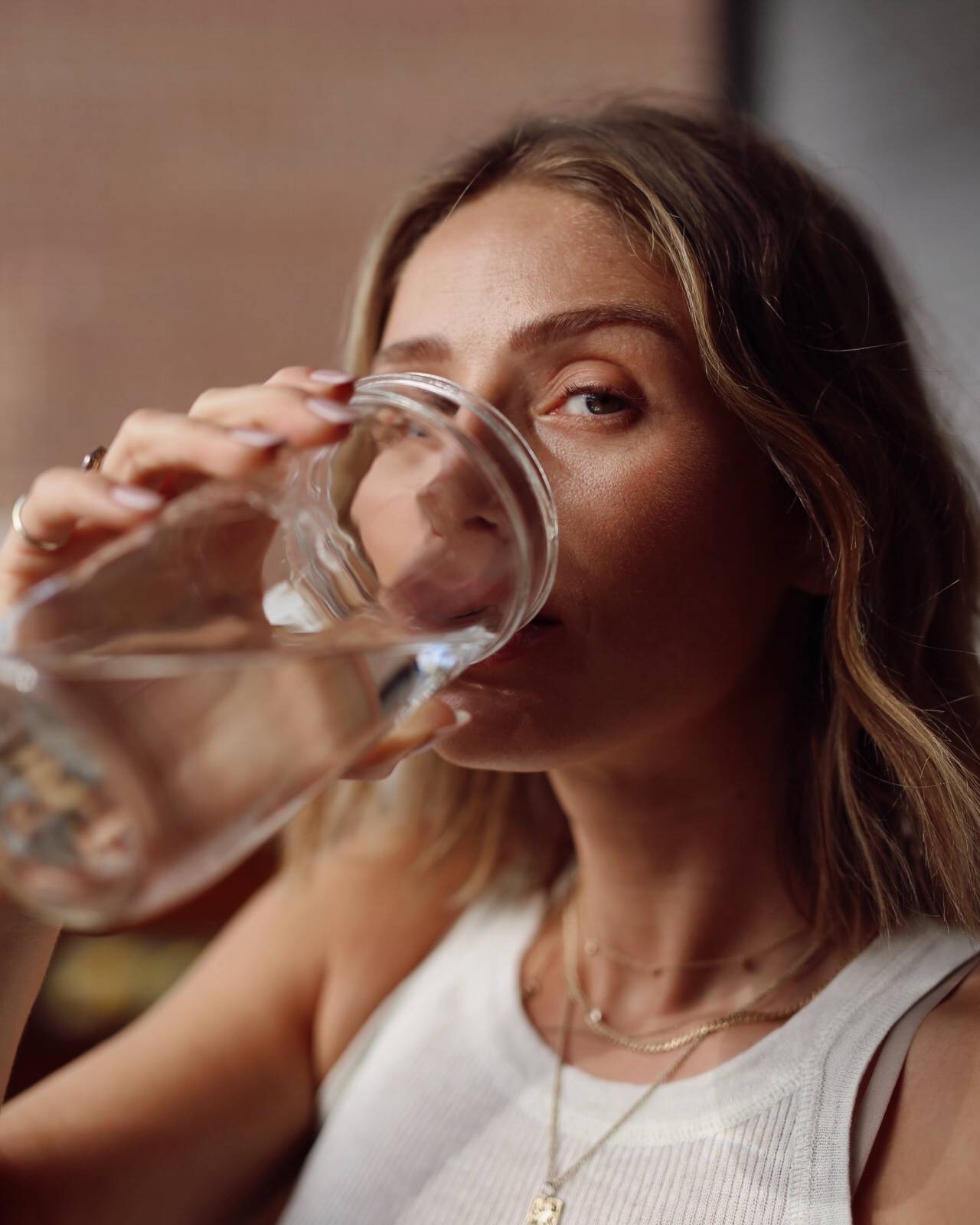 1. DRINK WATER
I'm sure you've heard this one a million times, but drinking water improves your body's health, including your largest organ: your skin! Your skin is made up of cells, which, just like any other part of the body, is made up of cells and cells are made up of water. Without water, your organs will not function properly or at their best.
However, you have to hydrate in combination with a well-balanced diet of lean protein and healthy fats.
Wearing Re/Done ribbed tank
2. EXFOLIATE
This is so important because you can't moisturize or brighten your skin when there are dead skin cells blocking absorption. Exfoliation is the best way to brighten and boost your skin and you get results both immediately and long term. It removes the skin's outer layer of dead cells so its surface is smooth, clear and reflects light properly.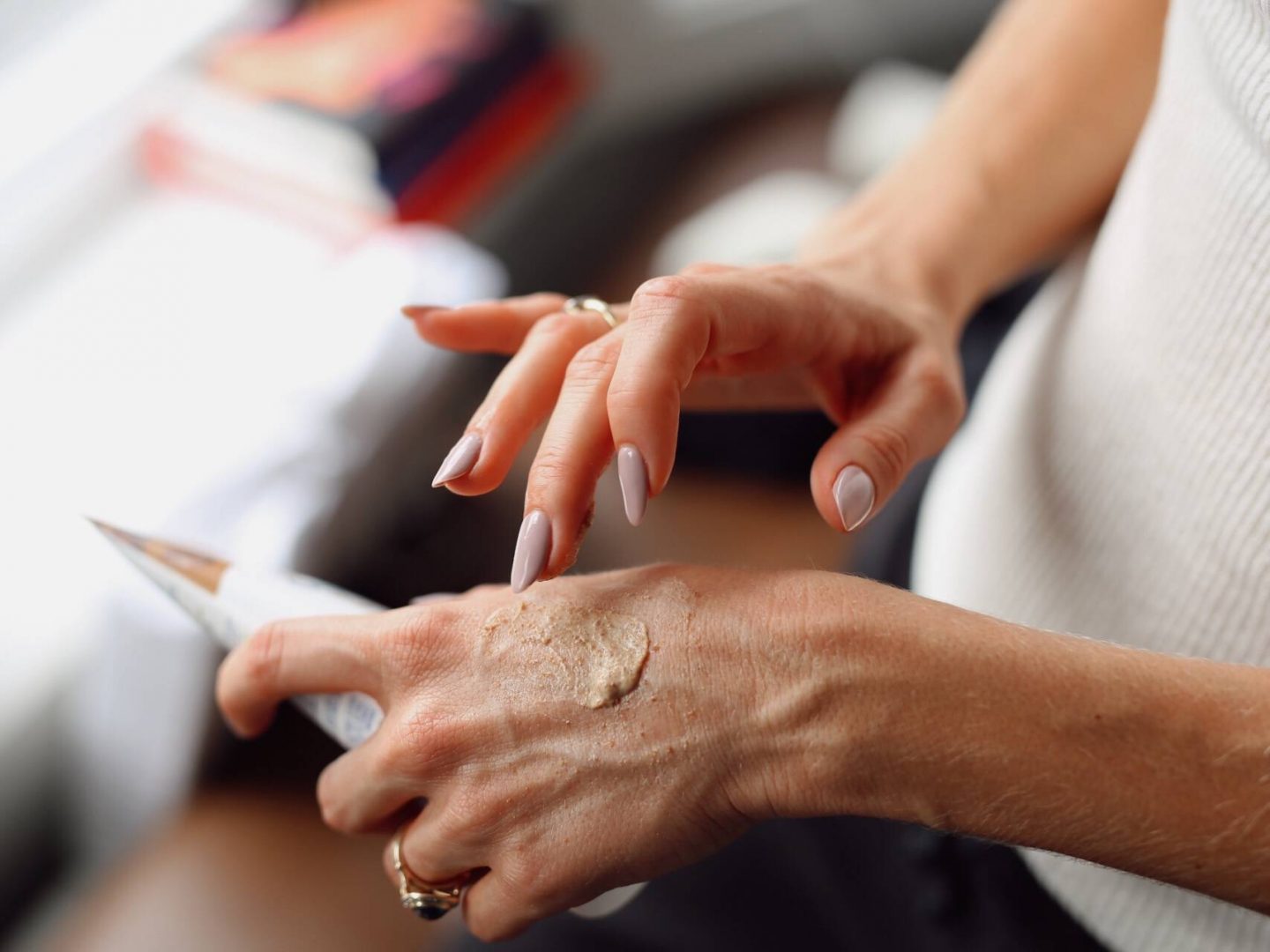 I use a physical exfoliant (St. Ives Coconut + Coffee face scrub is my favourite) one to two times per week. It's deeply exfoliating, leaves skin smooth + glowing and is made with 100% naturally sourced exfoliants, blended with coconut + coffee extracts. It's also paraben and oil free and is tested by dermatologists, which is super important for my sensitive skin.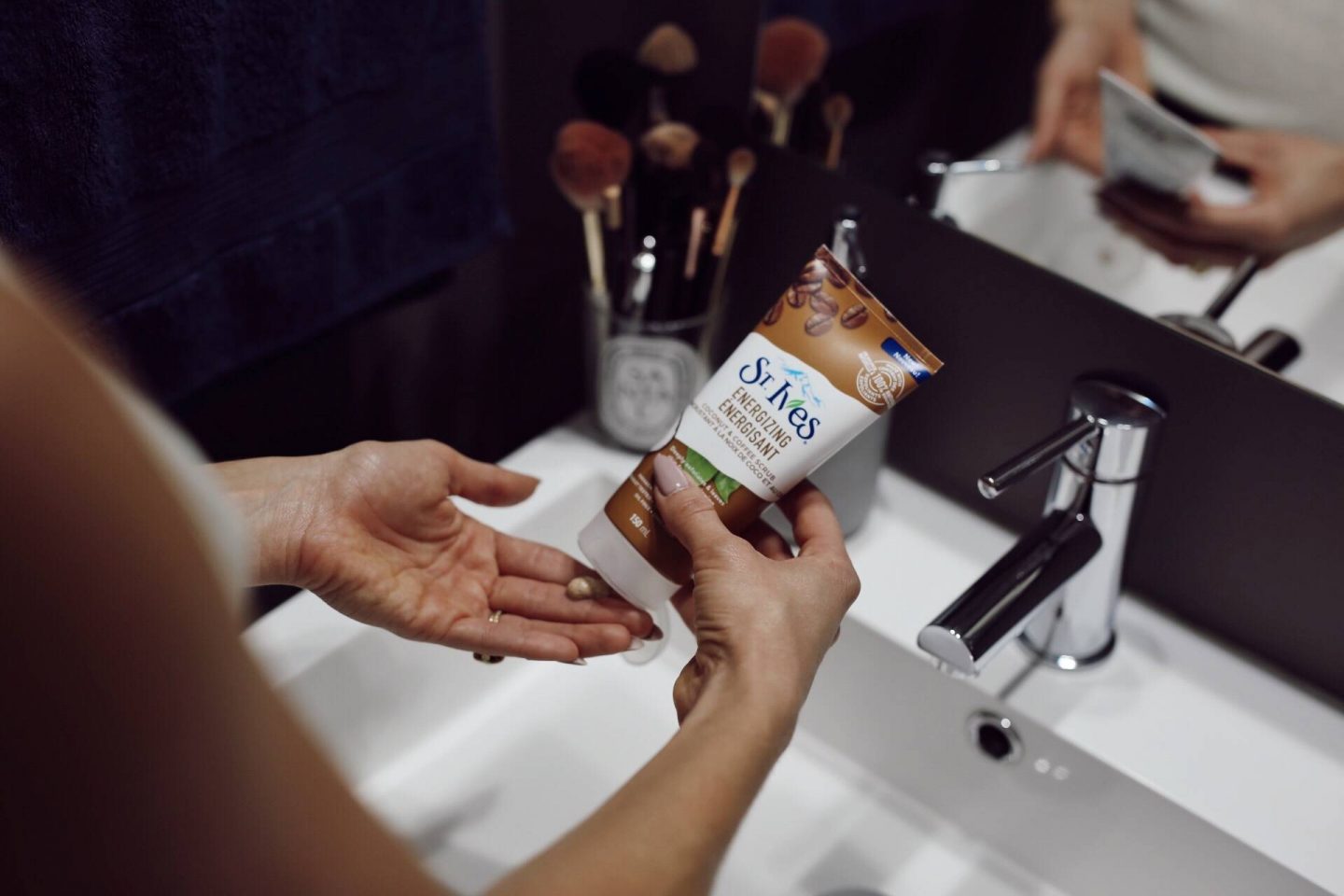 3. ADD VITAMIN C
Vitamin C is an amazing ingredient for brightening and evening out your skin tone. It's an antioxidant that brightens by blocking an enzyme that produces pigment. I've been incorporating it into my routine for years, but will always up my usage when I notice my skin is looking dull. In one study, women who treated sun-damaged skin with a vitamin C for six months saw significant improvement in fine lines and discolouration.
I like serums the best for their active ingredients. I apply in the morning and ALWAYS follow with a sunscreen as vitamin C makes your skin more sensitive.
4. USE A SHEET MASK
I like sheet masks because they're very intensive. For those of you who are unfamiliar, a sheet mask is made from some kind of fiber (cotton, cellulose, coconut pulp) and infused with a liquid cocktail of ingredients. The physical part of the mask prevents the evaporation of beneficial ingredients and maximizes the treatment. Make sure you don't wash the mask's remaining serum off after – massage it in (which brings us to the next step…)!
5. GIVE YOURSELF A MASSAGE
Giving yourself a face massage is an immediate way to wake up your complexion. It boosts circulation and gets the blood moving, giving you a natural flush. It also has long term benefits: it helps tone the muscles and will improve the firmness of your skin. It takes less than five minutes and can be done with your hands or a gua sha face stone (here's a tutorial and routine – just make sure you're always moving upward).
6. HYDRATE PROPERLY
When your skin lacks hydration, it look dull and even accentuates wrinkles (no one wants that, no matter your age). Use a moisturizer morning and night to keep your skin's hydration level up. Hyaluronic acid is a personal favourite because it can attract and hold onto 1000x its weight in moisture. It also does this for skin without giving too much water (which can actually be an issue). Hyaluronic acid revitalizes outer skin layers so they look and feel softer, smoother and hydrated.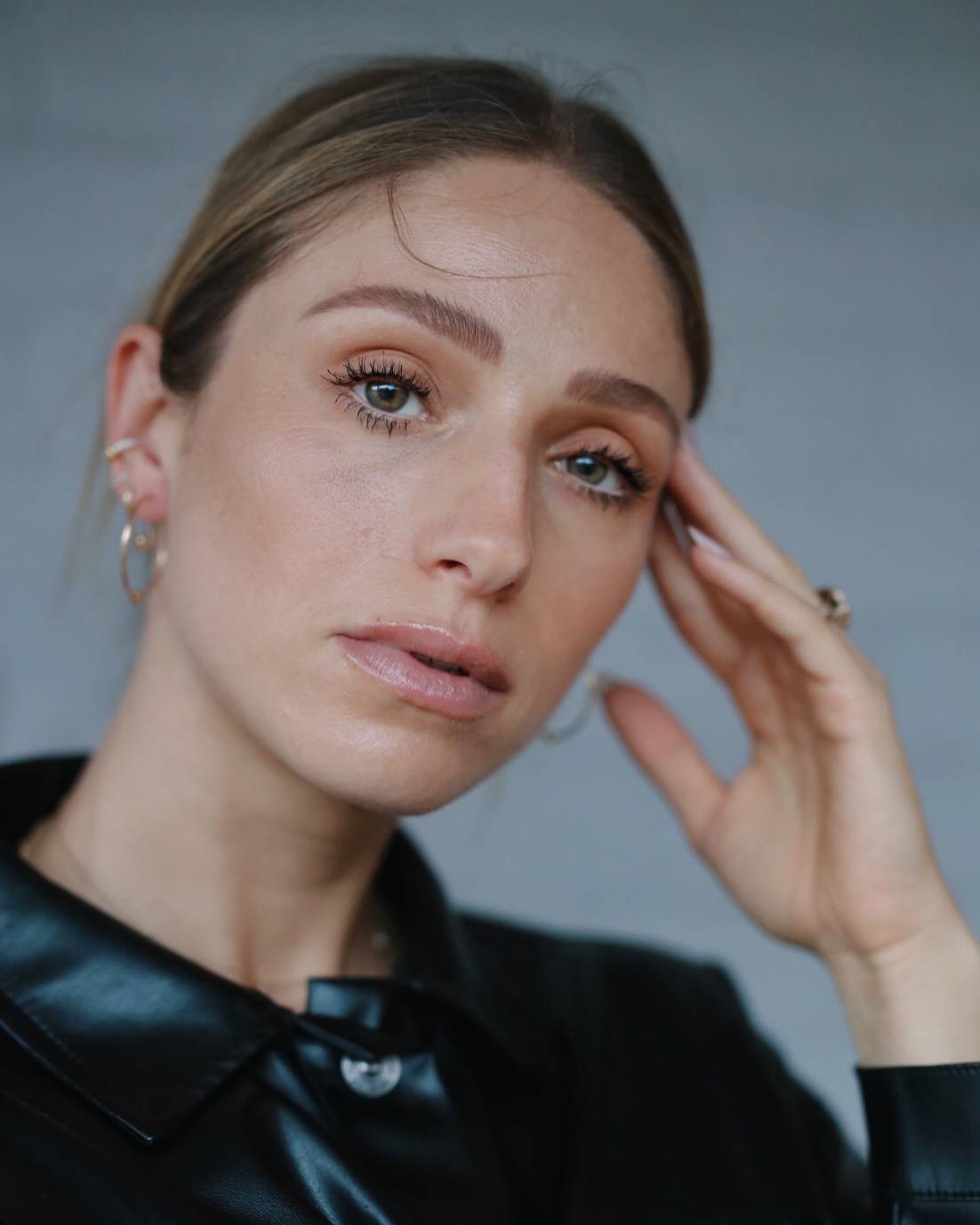 7. HIGHLIGHT THE RIGHT WAY
You want a lit from within glow, not a glitter facade on your face (my biggest nightmare with highlighter). I like to start with an illuminating lotion after applying your sunscreen – I use it on the high points of my face. After applying foundation, bronzer, concealer, etc. I use either a powder or liquid highlighter that's glowy not sparkly (this is key for me) and tap it along my cheekbones (not too close to my eye as it will accentuate creases/wrinkles around they eye), along my nose, cupid's bow, and the inner corner of my eye. For extra luminosity, layer powder highlighter over cream/liquid form (this will also give it more staying power).
Shot on Canon 6D in collaboration with Unilever

All opinions are my own and are based on my personal experience. Your skin and needs may differ and this blog is not intended to provide medical advice. Information on this blog may not reflect the opinions of St. Ives or Unilever Canada.