It has always been my goal to be as authentic as possible here on my blog. I don't want to paint an unrealistic and unattainable picture of myself to anyone, because that's just not who I am. I try to share as much of me, the good, bad and ugly, as I can. And so here are some of the most authentic blog pictures taken yet, as I am arriving at the airport for an actual flight and taking some quick pics before checking in.
When traveling, I want to be as comfortable as possible while also looking as chic as possible. This usually includes a comfy pair of jeans, a tee, a great jacket, boots and sunglasses. The only thing missing from this picture is a pashmina in case I get cold (I am a notoriously forgetful and always leave things behind, as I did here). Beauty wise, I wear as little makeup as possible (concealer, blush, lip balm) and that NEVER includes mascara. I always picture myself waking up on the plane (I am also a notorious sleeper) and wiping my mascara all over my face. I never do my hair as I find it just looks awful after flights anyways, and I always bring multi-purpose moisturizer.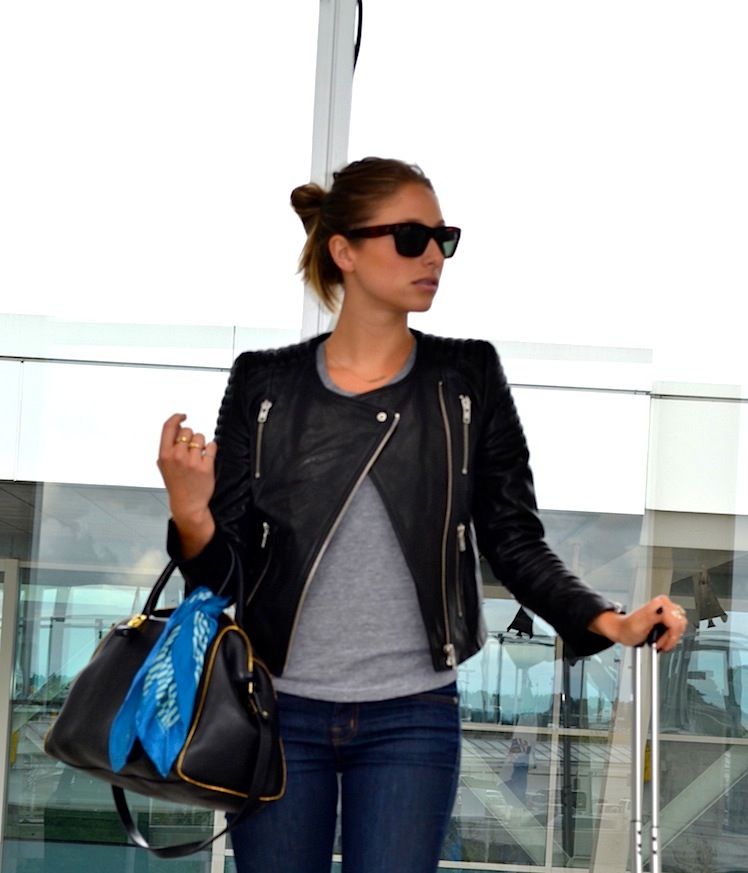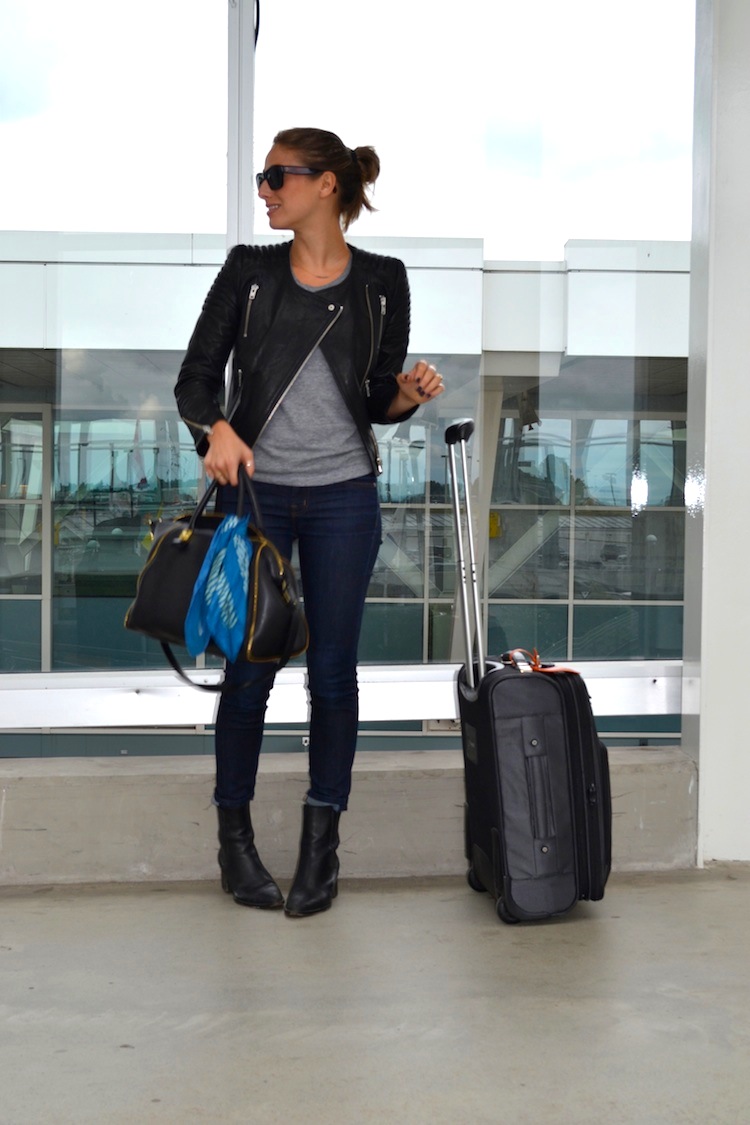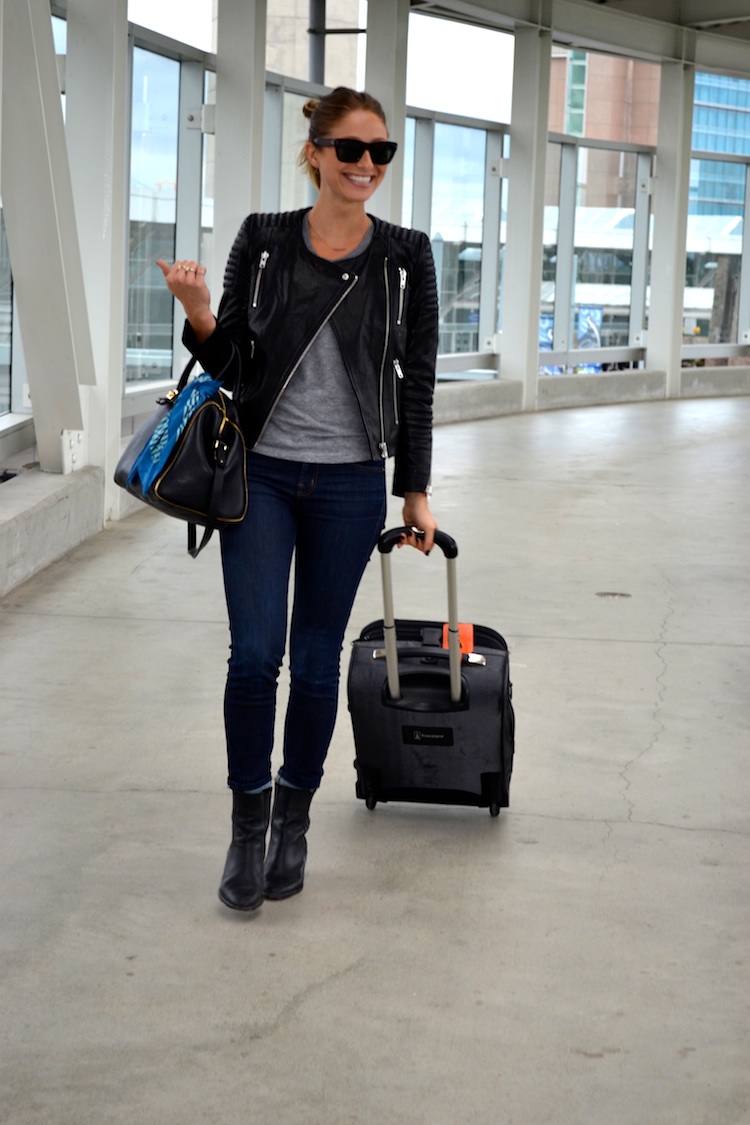 jacket: H&M (seen here) | tee: American Apparel | jeans: J Brand | boots: Topshop | sunnies: Celine | bag: Zara (similar) | scarf (c/o): Mona Sultan
Do you have any staples when flying?