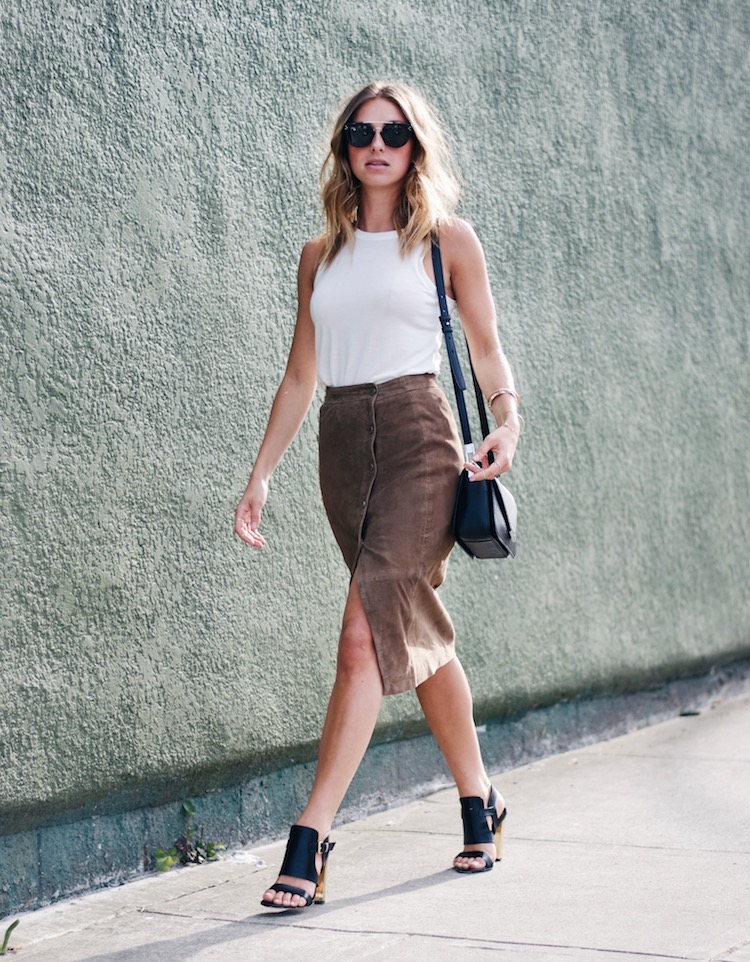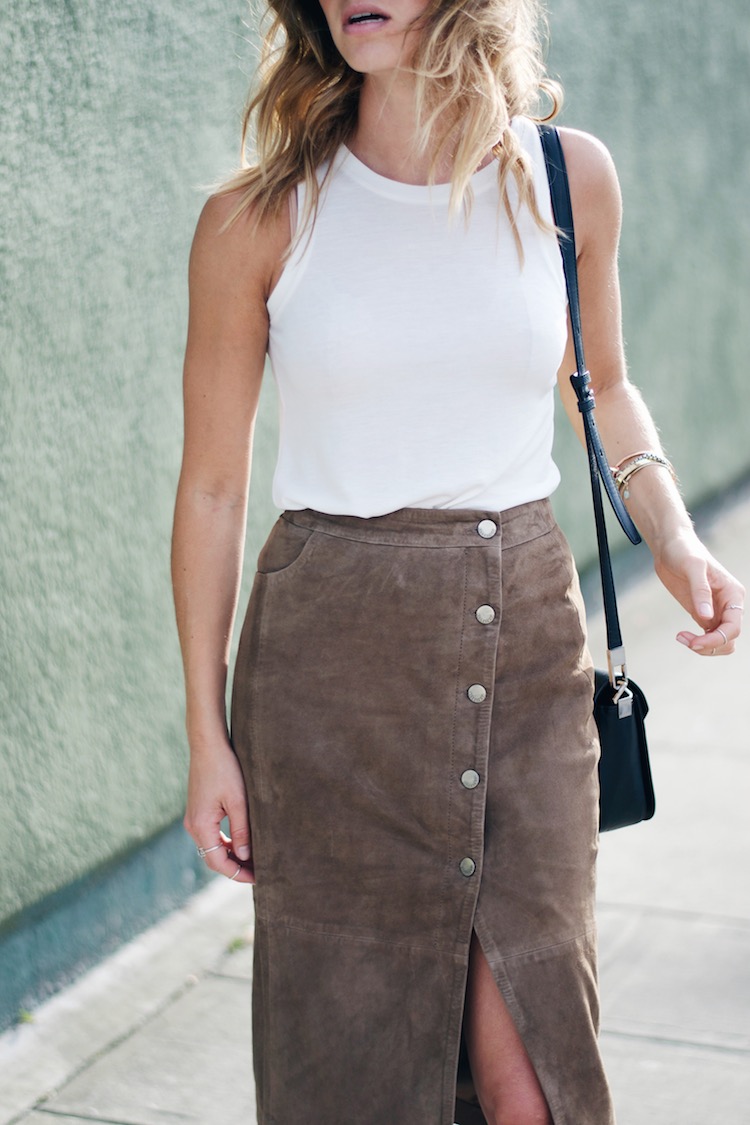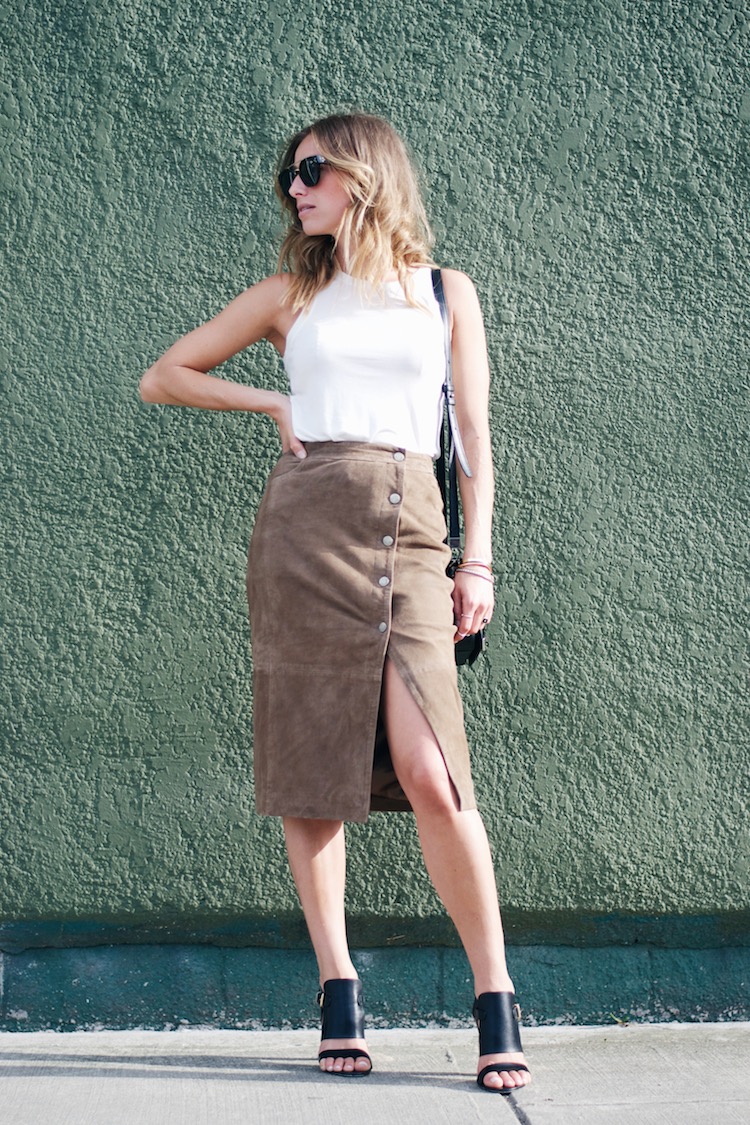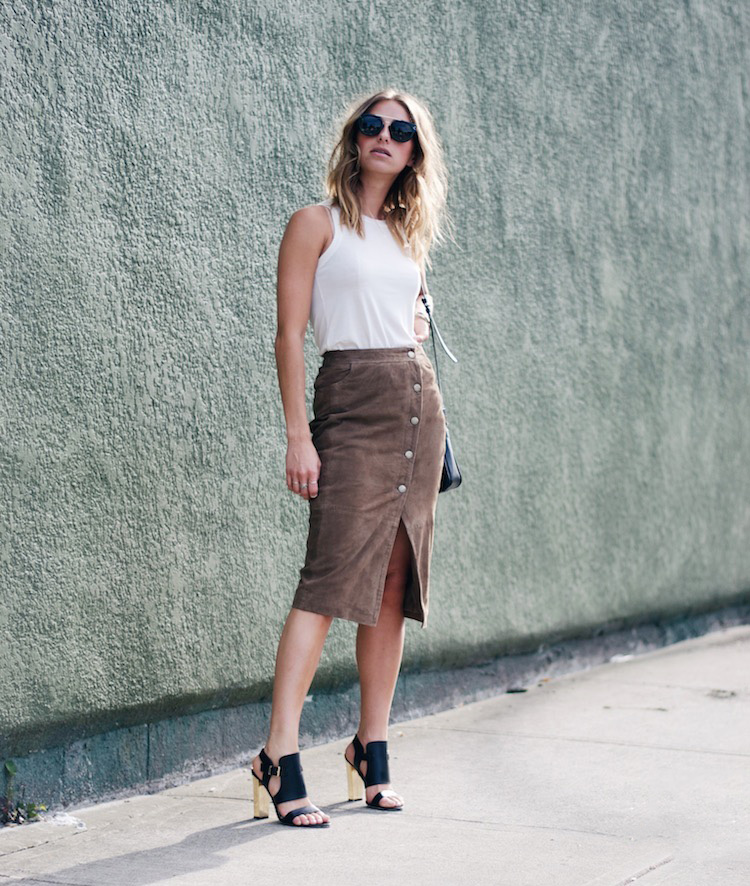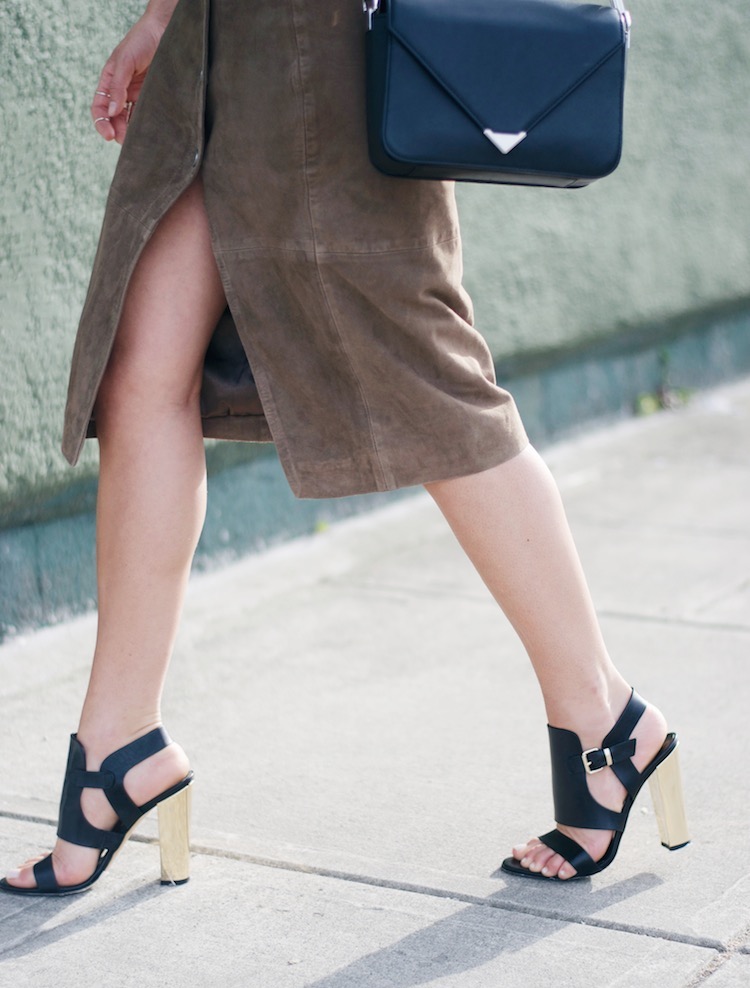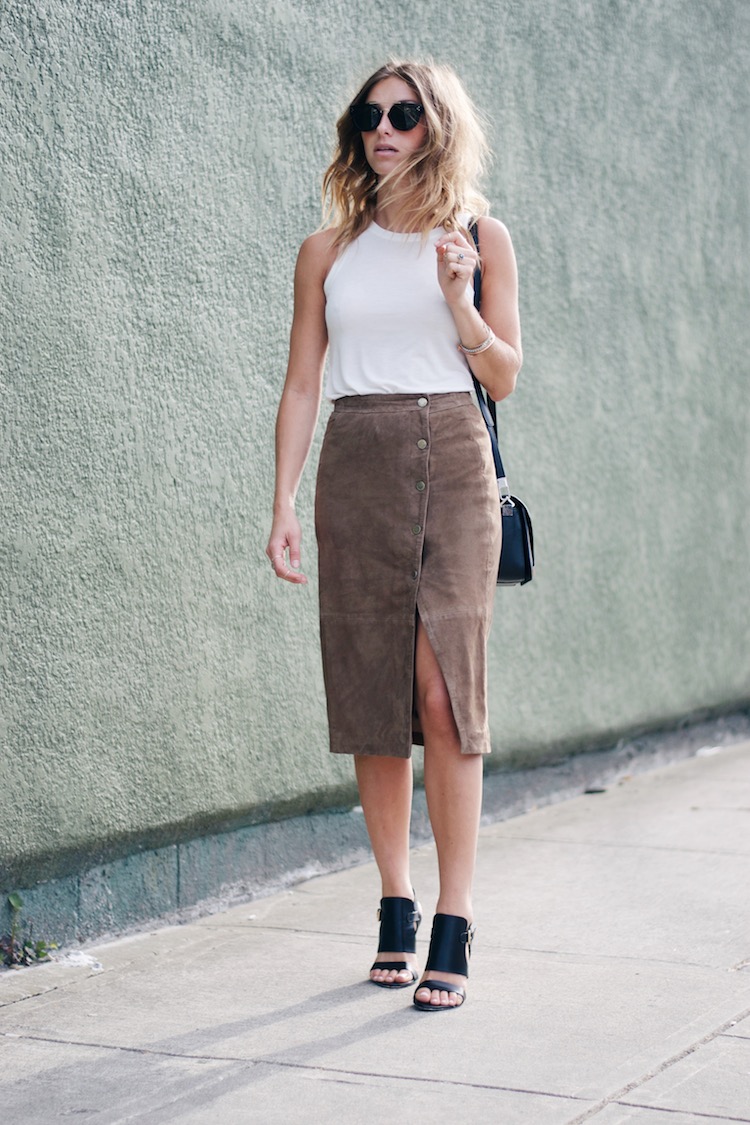 AllSaints top, skirt | Mimosa shoes via Browns Shoes
all items from Pacific Centre
Lately I feel a bit like I've lost my style… or that the one that I've honed just isn't cutting it for me anymore. I can feel myself wanting to push the boundaries with a different jacket or shoes, but I always pull back for fear of looking too trendy, or, for lack of a better word, silly. I'm sure I'm not alone in this, especially with new trends coming out every single season.
The timing of Pacific Centre's redevelopment grand opening couldn't have been better for me to break out of my sartorial rut. Along with Kate Spade, Ted Baker, Hugo Boss and Nordstrom opening in September, AllSaints has finally come to Vancouver and it's the quintessential mix of cool, fresh, classic and minimalistic to inspire me.
Just because I'm loving a trend doesn't mean I (or you) have to go all out with it. A suede pencil skirt with retro buttons is the perfect way to incorporate my love of the 70's trend without becoming a slave to it. I added a simple white tank to maintain my "less is more" approach and then had some serious fun with the shoes from Browns (those gold heels…) One item that works with numerous pieces in your wardrobe can be all you need for a style change without breaking the bank.
How do you guys break out of a style rut?
PS The best way to save your bank account? Use someone else's money… To further celebrate their openings, Pacific Centre is giving away three $200 Cadillac Fairview SHOP! CARD gift cards. Tweet and Instagram your in-mall fashion finds tagging @PacificCentre and #MakeAnEntrance to enter until June 24th. Good luck!
Have an amazing and relaxing weekend, friends.