blazer: Mango | tee, scarf: Zara | jeans: Citizens of Humanity | hat: Catarzi for Asos
With soooo much rain in our city at the moment, I just can't be bothered to be anything but comfy and warm. And low maintenance (i.e. hat, very little makeup). You're going to laugh at me, but I honestly don't own a rainproof jacket (unless you count my ski jacket) and I don't want one. What are umbrellas for anyway?!
I'm off to Whistler for the weekend to relax, drink wine and have a spa day (keep updated via Instagram). Can't wait for it. I plan on dressing similarly up there, although a bit warmer as instead of the rain it will be snowing!!
In other news, I would like to cordially invite you to the event at the Downtown Hudson's Bay next Tuesday, March 11! We are celebrating the launch of 424 Fifth, a new contemporary line from Lord & Taylor. I will be working with the brand and am already so excited about the pieces (this one coat, you guys..) I can't wait to meet and/or see you all there!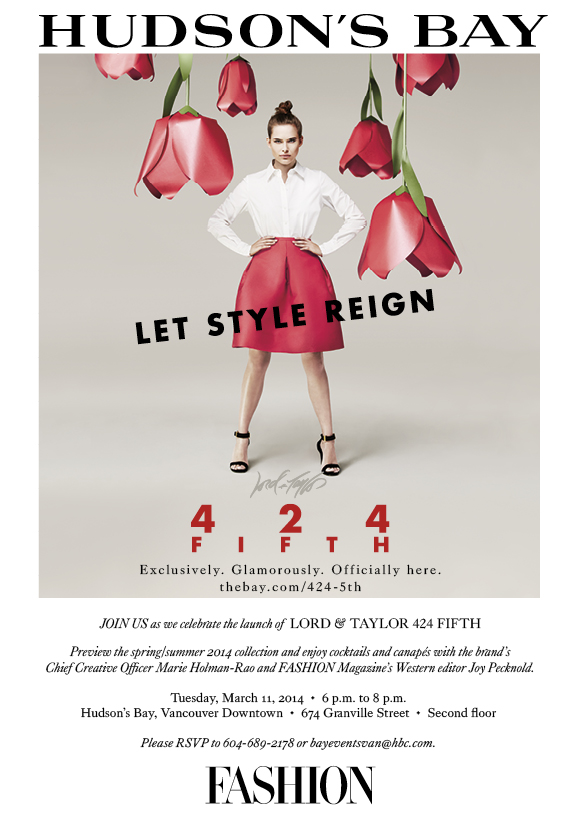 Be sure to check back to the Vanity Fair Best Dressed Challenge and vote for me! I'm adding new looks all the time. I really appreciate your continued support!
Have a wonderful weekend!!