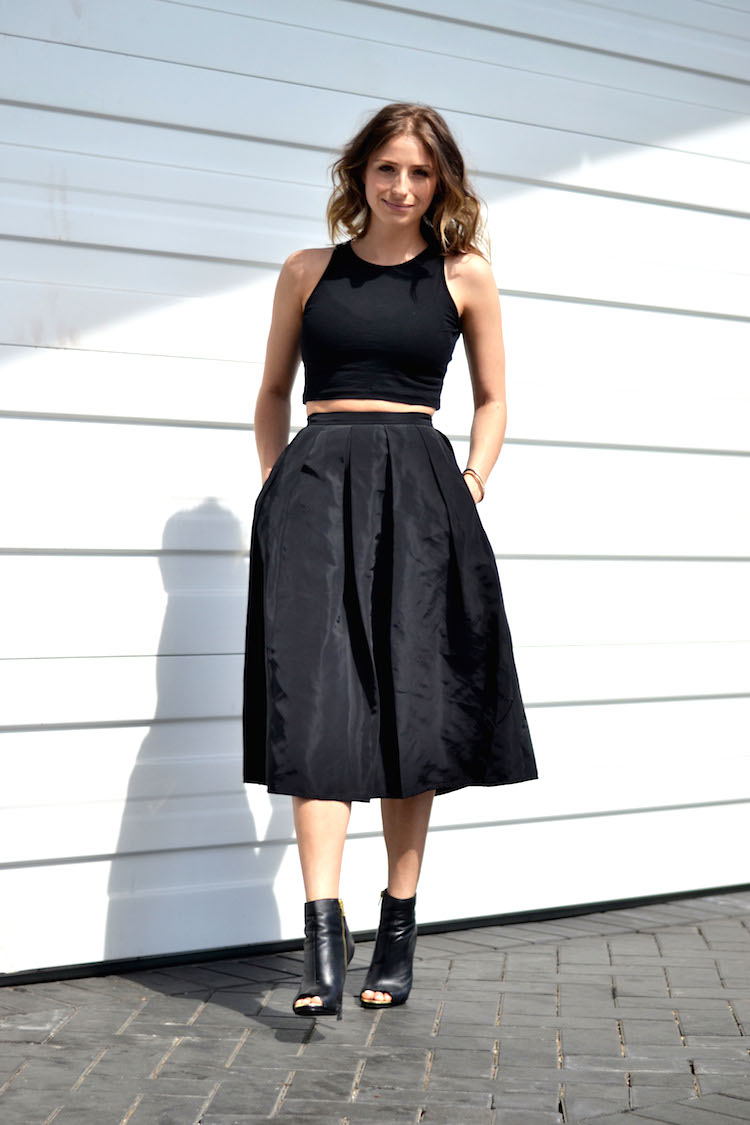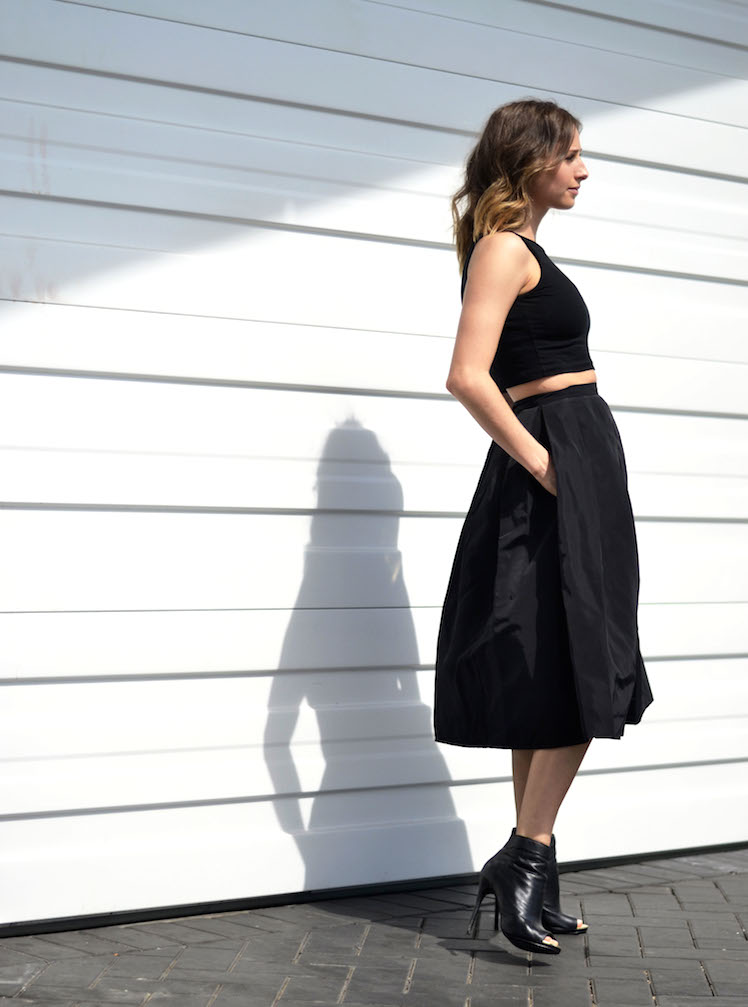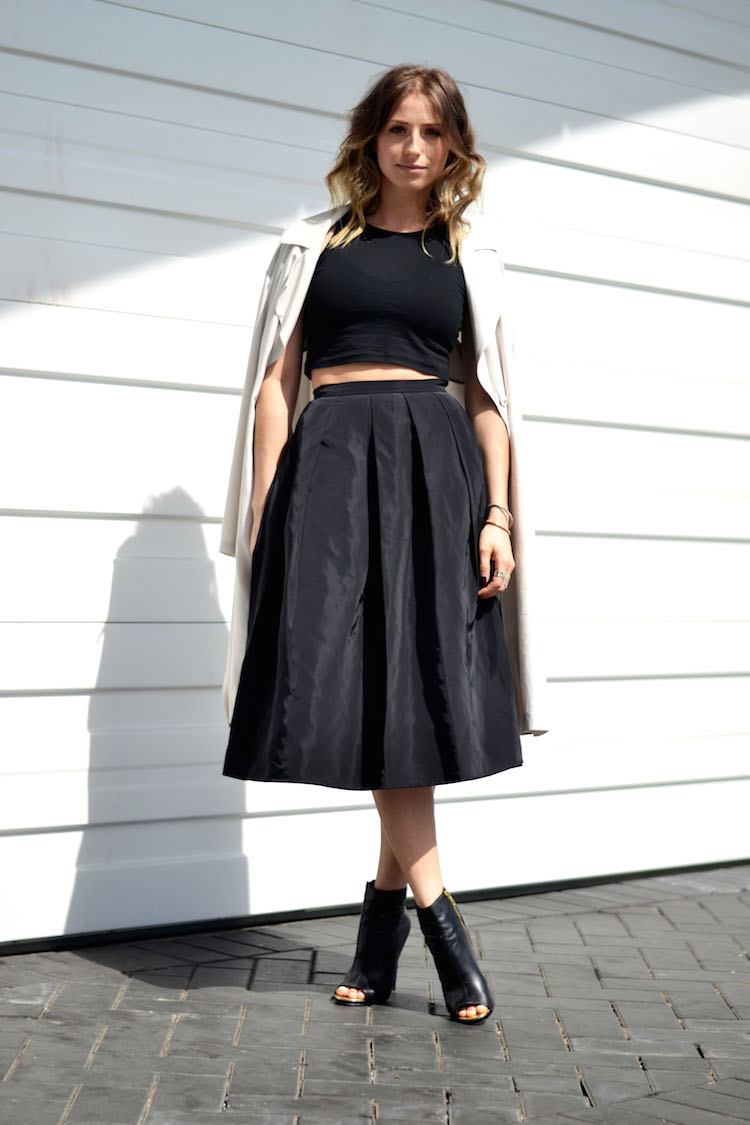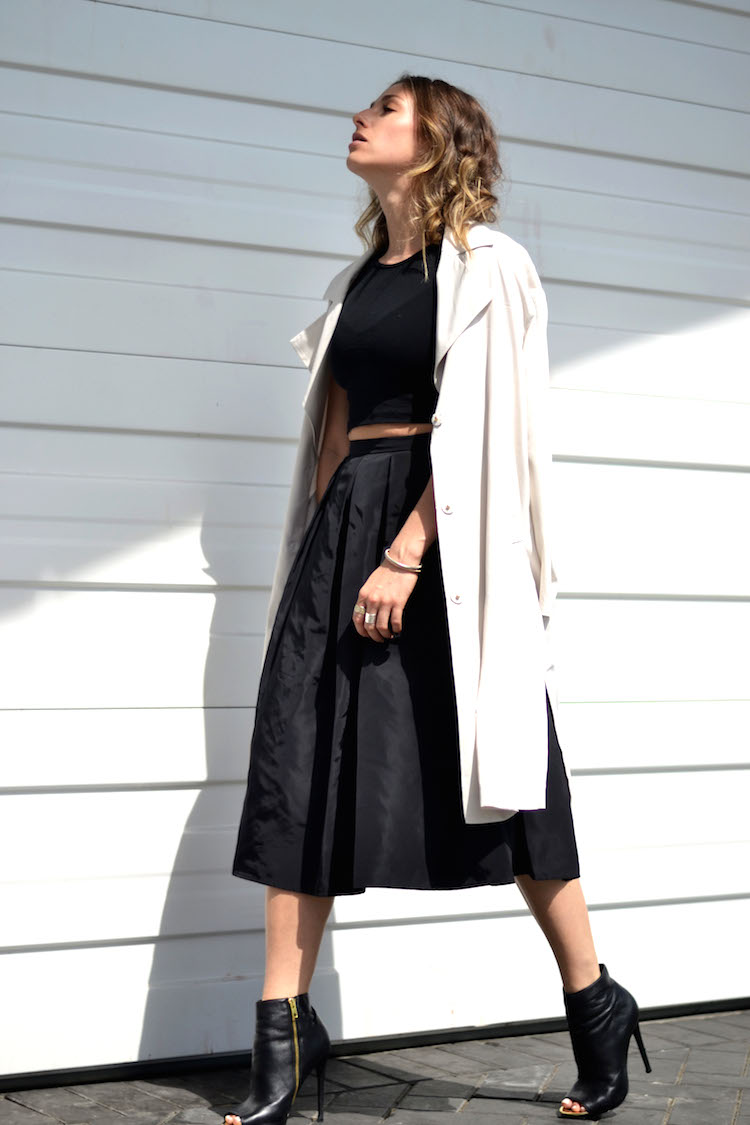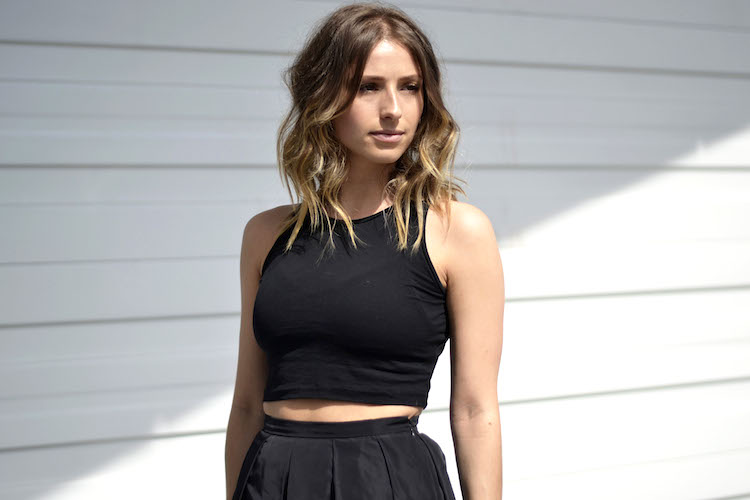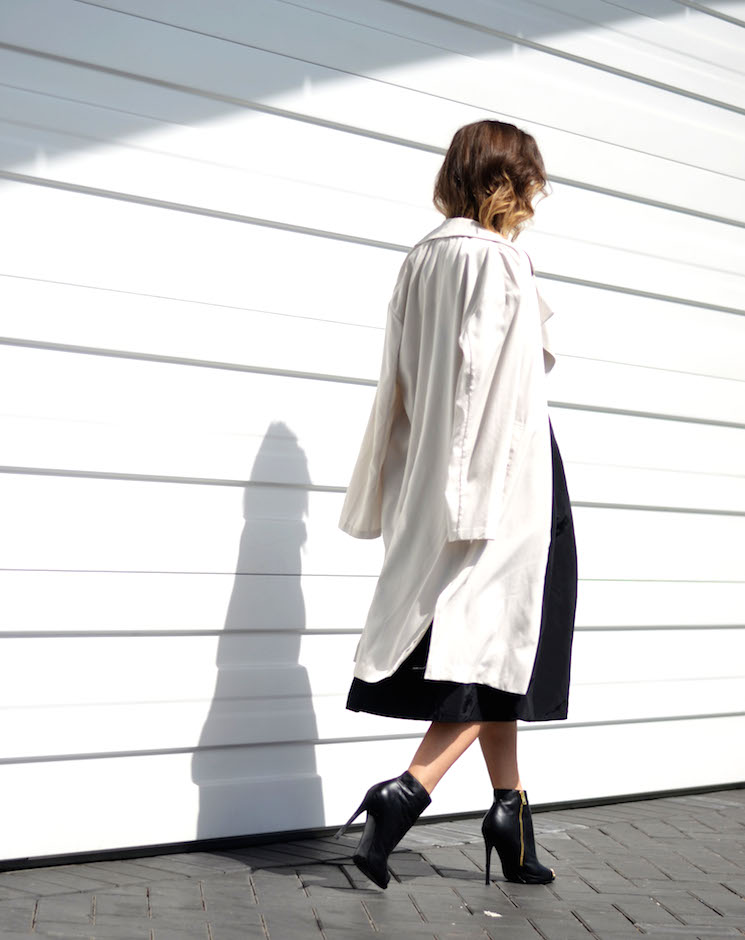 skirt (c/o): 424 Fifth | top: Zara (similar) | coat (c/o): H&M Conscious Collection (similar) | boots: Steve Madden | bracelets (c/o): Gap
Can't get enough of this skirt, I seem to want to wear it with everything! Black on black is also something I can't get away from, and I don't want to. I've been meaning to wear a crop top with this skirt; there's something about a small sliver of skin with a full skirt and a highlighted waist that I find so sexy. I knew when I saw this photo of Elle Accessories Director Kate Davidson Hudson, I wanted the top to be black. So of course, it turned into a black on black on black outfit, which I refuse to believe is boring and is perpetually chic.
Am happy to report a few features this past week, which I am especially thrilled about considering the Vanity Fair contest outcome. Who What Wear (via Pose), Elle Spain and the Huffington Post have featured me, along with other fabulous bloggers. I am so grateful and SO STOKED.
Have a wonderful Wednesday, friends!