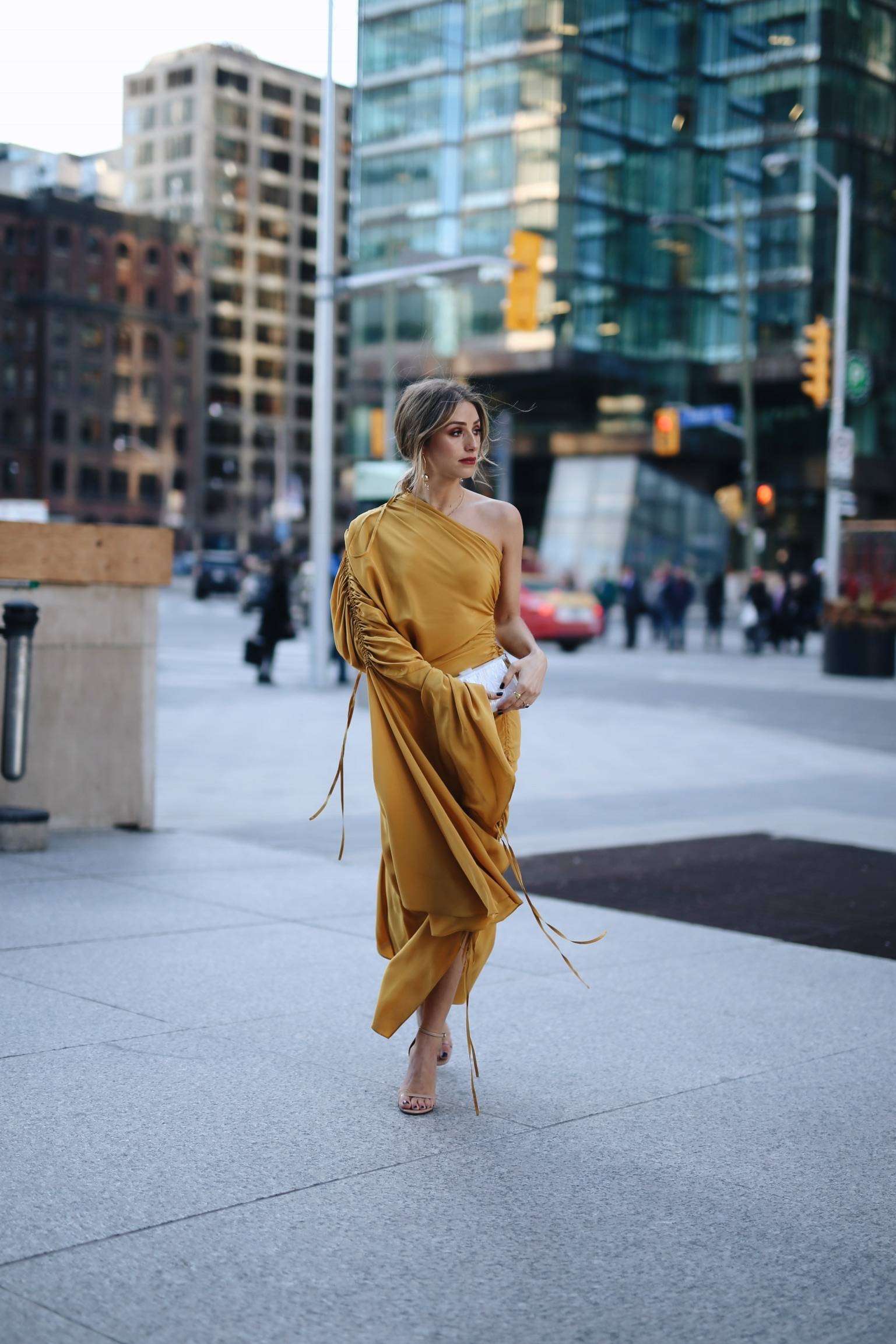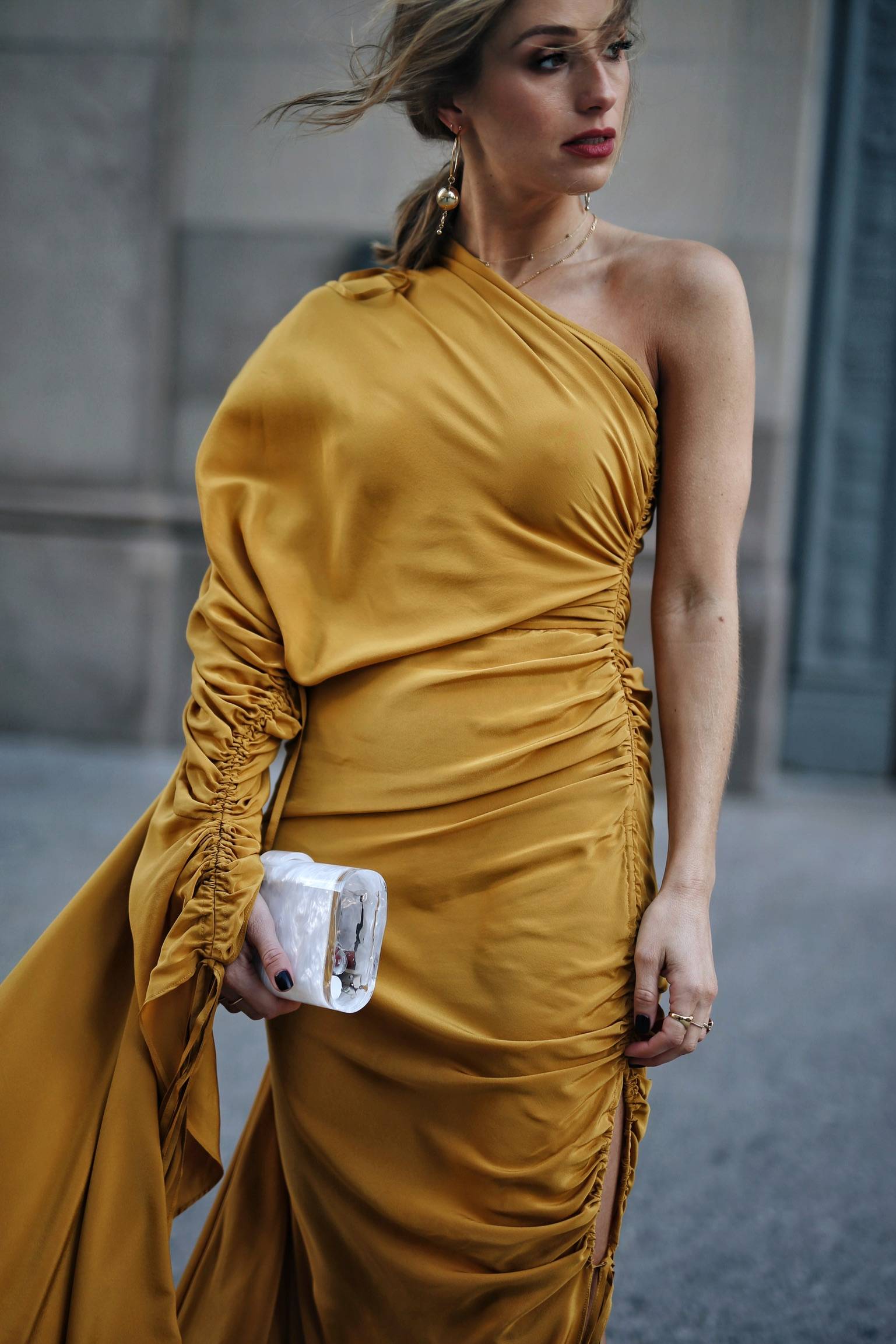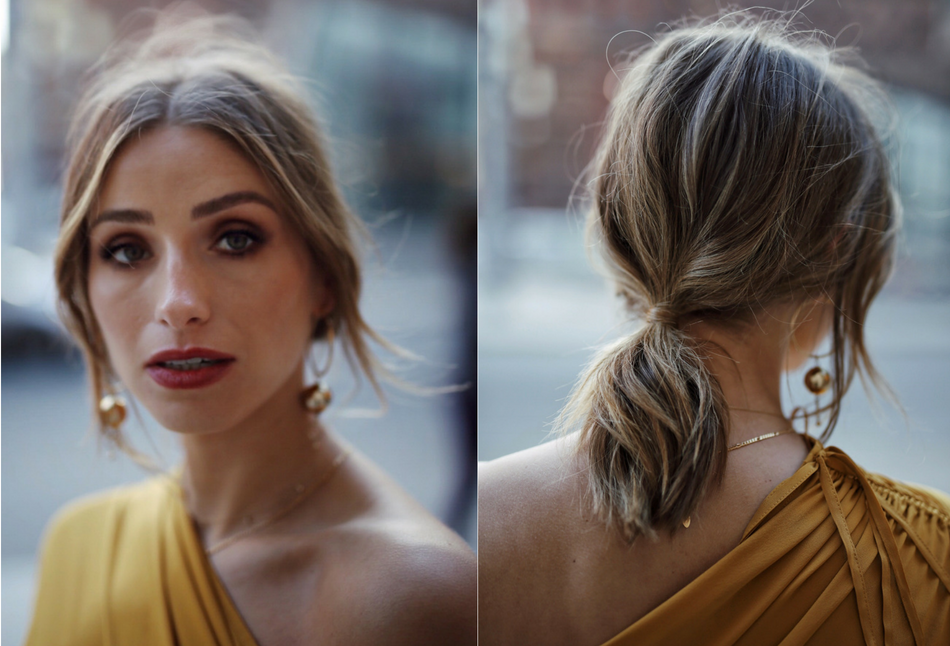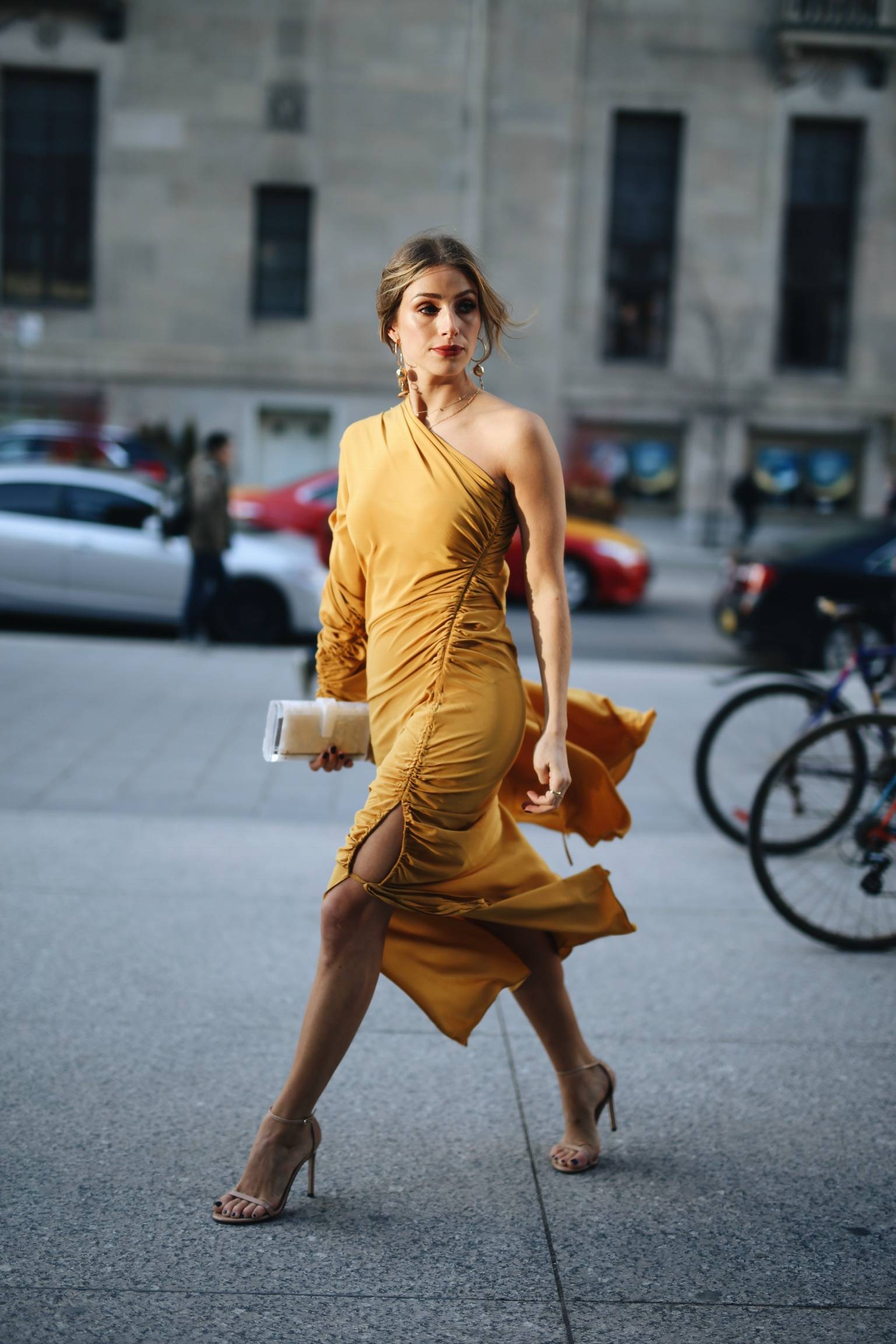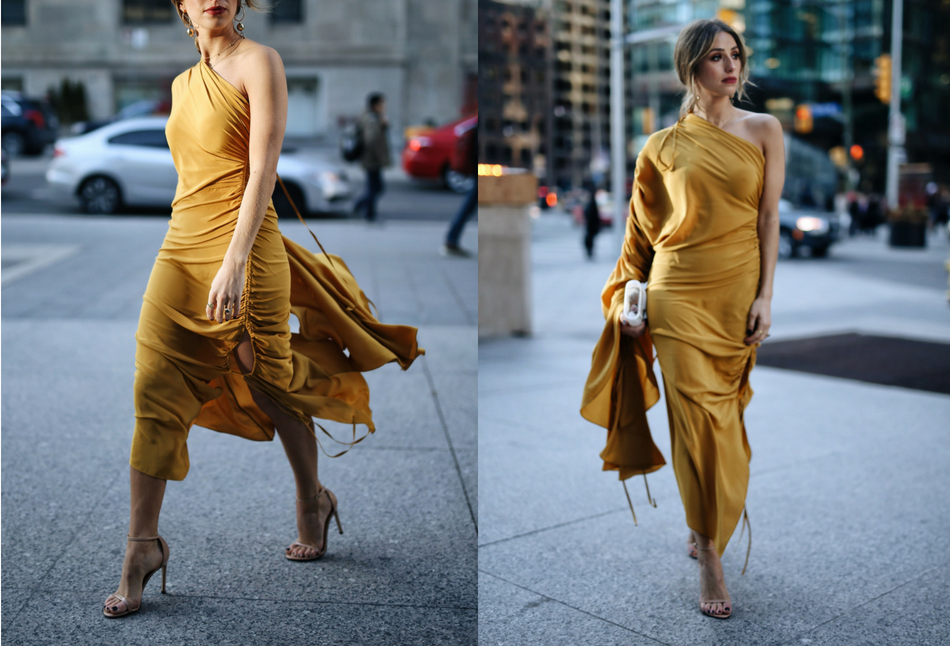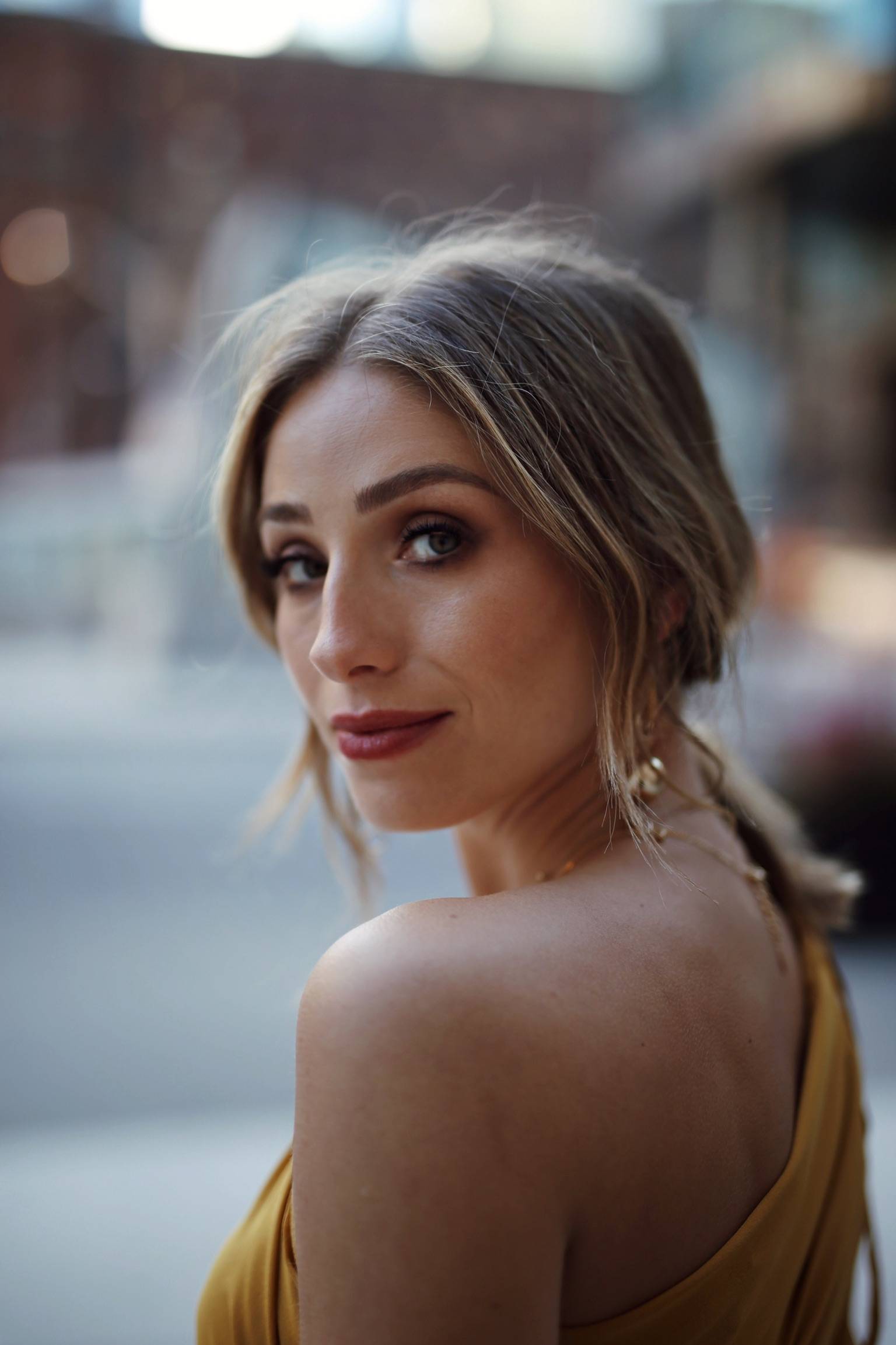 I had the BEST time at the CAFA gala a few weeks ago. If you missed it, I was actually nominated for Digital Fashion Influencer of the Year! It was a big moment in my career and I wanted to look great and enjoy the night fully. Thought I would share my do's and don'ts when it comes to prepping for a big event (including all the details about my look!)
DO'S
1. Plan your look in advance
I like to have my look planned out beforehand because it's one thing I can actually control about a big, nervewracking evening! I started looking at dresses a month or two beforehand and ended up pulling a few before deciding on this yellow number. It's a lot of colour for me, but I absolutely LOVED it. It's a chic cocktail dress, but it's long enough that it's almost a semi-formal gown. Once I narrowed down my dress (it was between this one and the red one I wore to the after party), I started thinking about hair, makeup and accessories. I reached out to my fellow nominee Edi of Cuchara (nominated for Accessory Designer of the Year) and she sent me these gold statement earrings.
2. Get the experts involved
If you don't know how to do your hair and makeup, book a service for the event! There are lots of affordable services out there for this and it takes the pressure off you. I booked Rebecca Del Conte because I wanted to do something a bit different with my hair and she was amazing. If you guys need recommendations for any services, let me know!
3. Leave time to eat and relax
It's easy to get caught up in the prep for a big event, but make sure you schedule some time to eat!
4. Leave time for photos
This is not just for bloggers – it's important to remember a big night like this! Leave a bit of time before the actual event to get some photos of yourself (and your date!). It's easy to rush through the night and forget to document it.
DON'TS
1. Try TOO hard
Sometimes it's easy to get caught up in a theme or pressure of a big event. My biggest advice when it comes to your outfit, etc, is to remain true to yourself and your sense of style; otherwise, you're going to feel uncomfortable and believe me, it shows. Don't put yourself in a position where you feel out of place, out of sorts, or out of your comfort zone – you're there to enjoy the night and look/feel like your best self.
2. Disobey the dress code
Do you research when it comes to the dress code for your event. You don't want to show up in an over-the-top look if it's not called for, but you don't want to under-dress either.
3. Don't leave anything to the last minute…
Unless you're a guy – Andrew literally went out an hour before the ceremony and bought a new tie and shirt 🙂