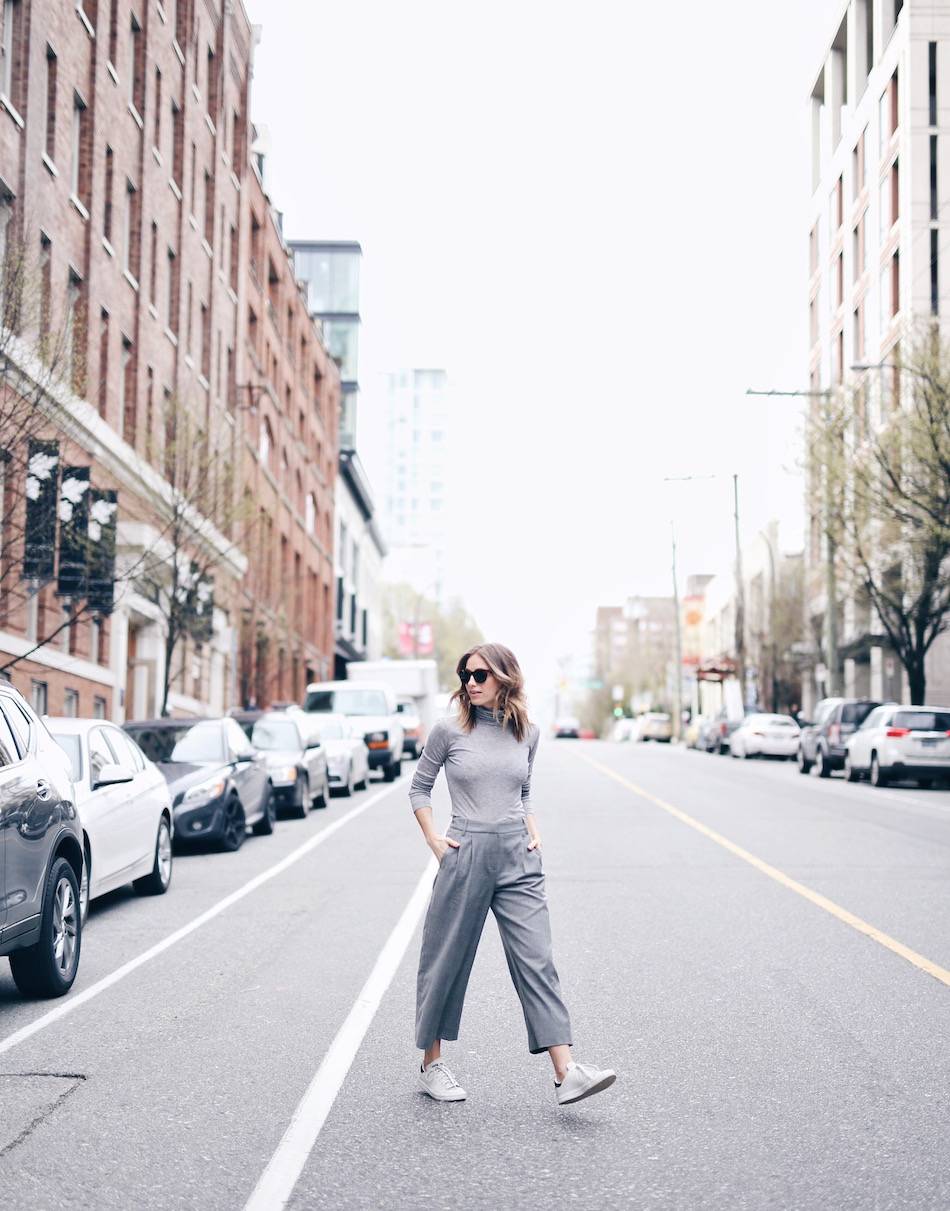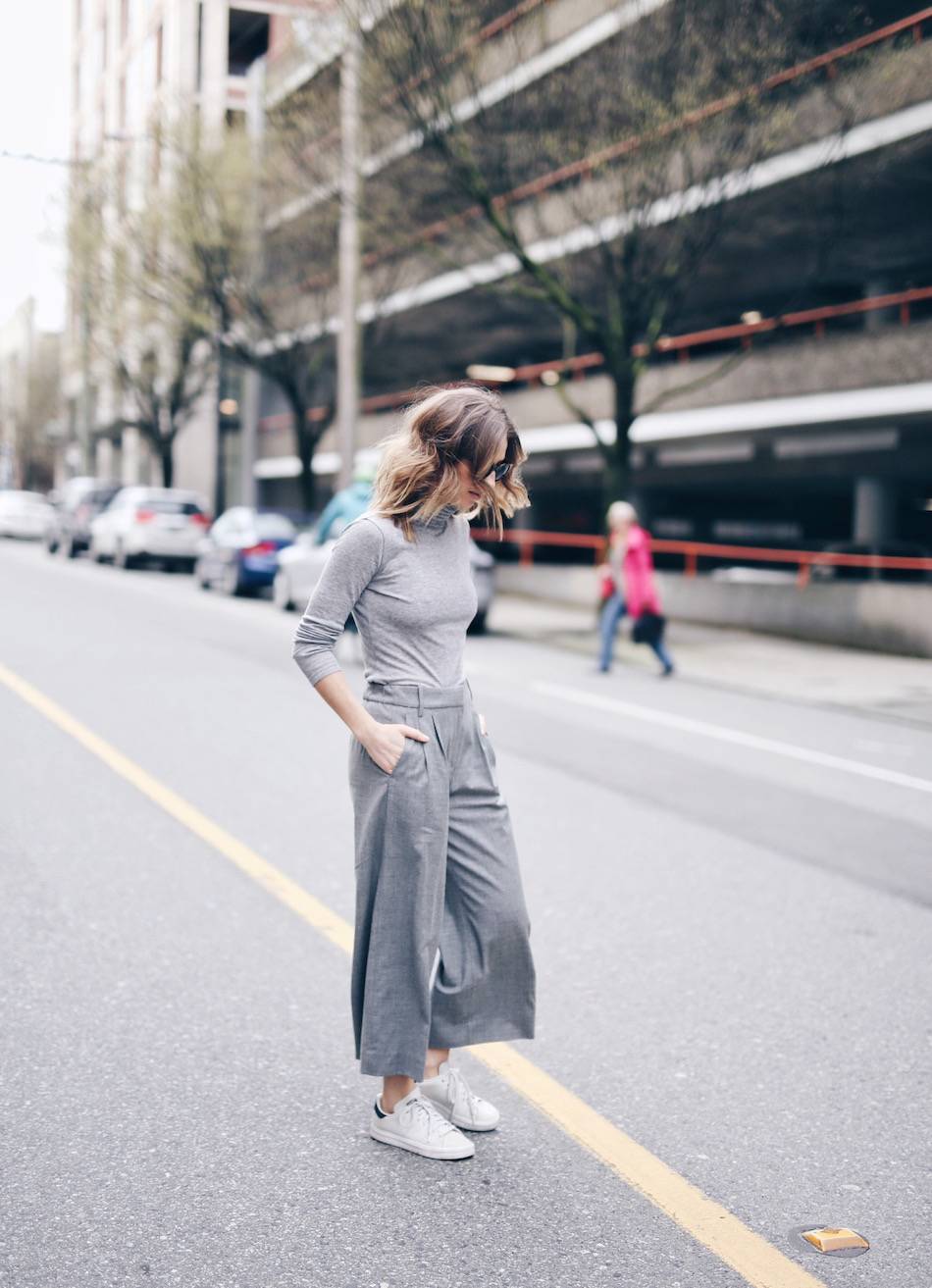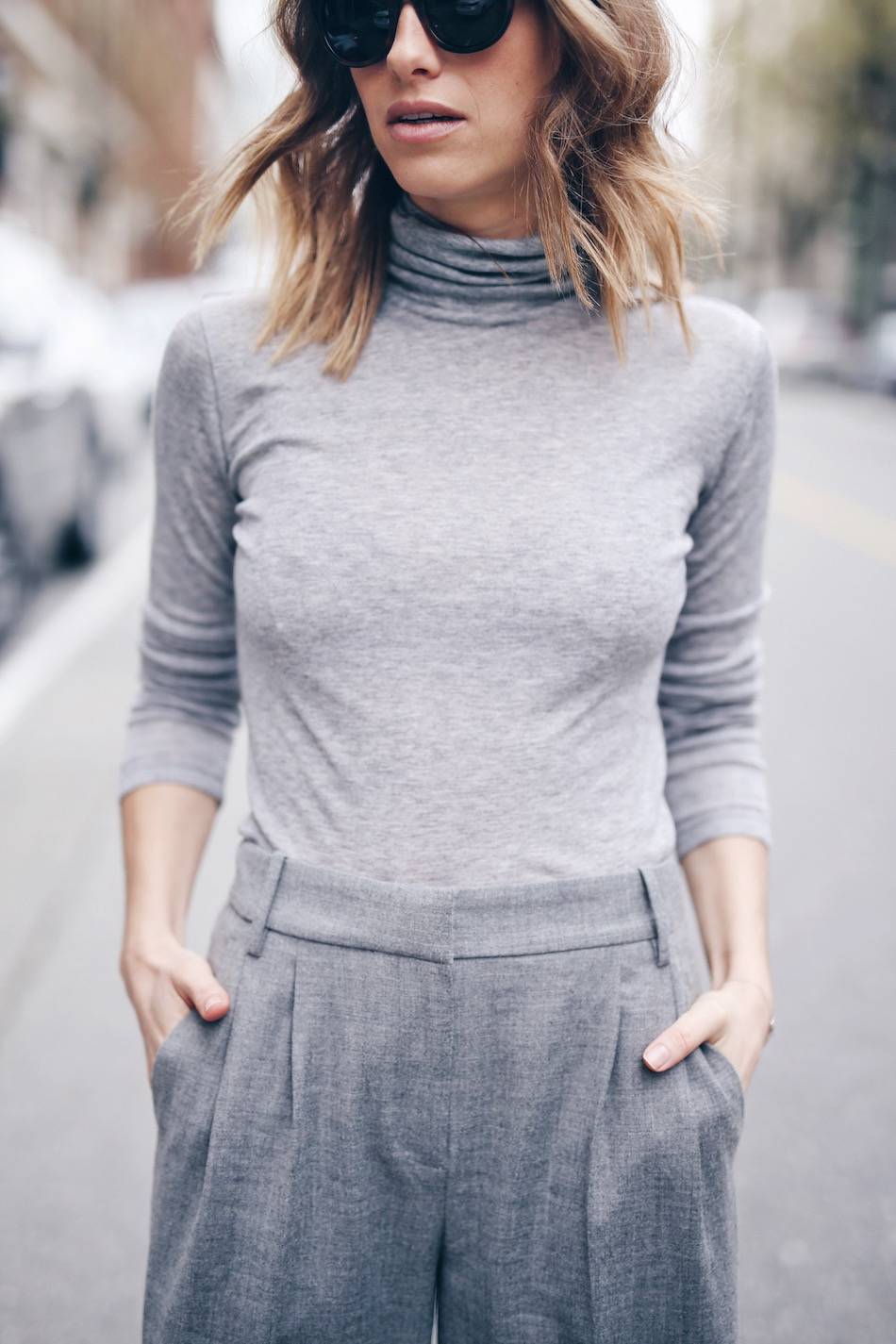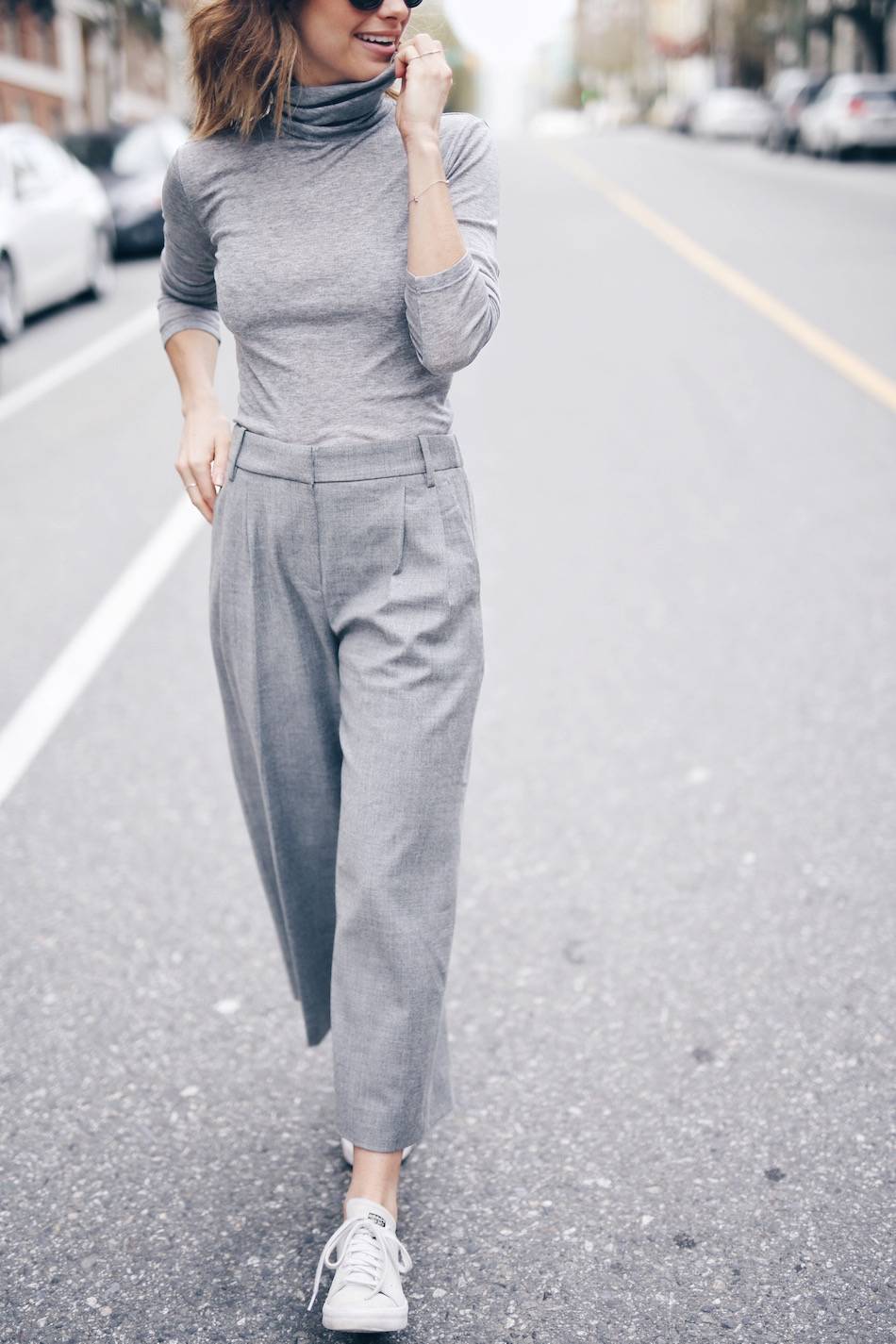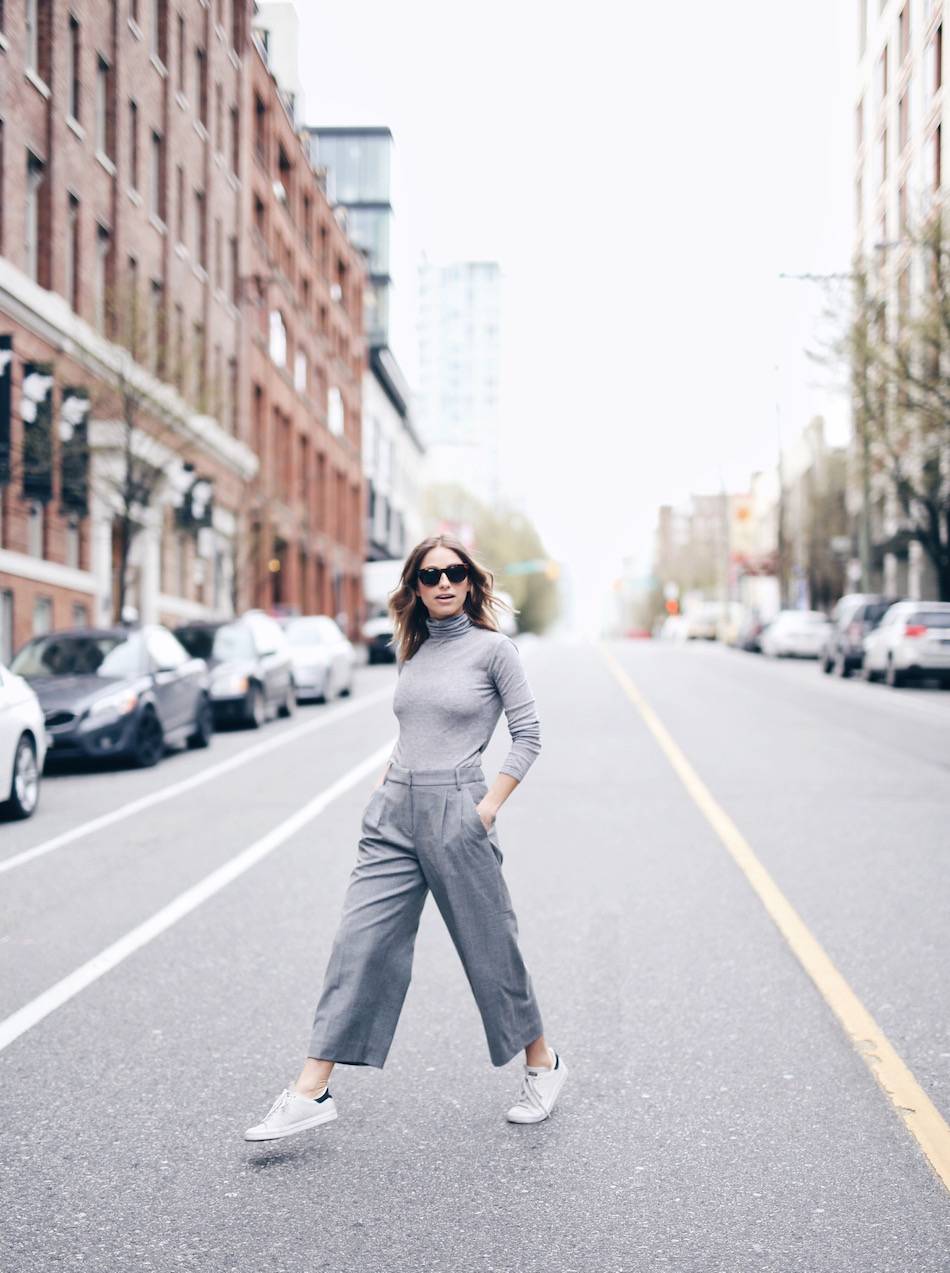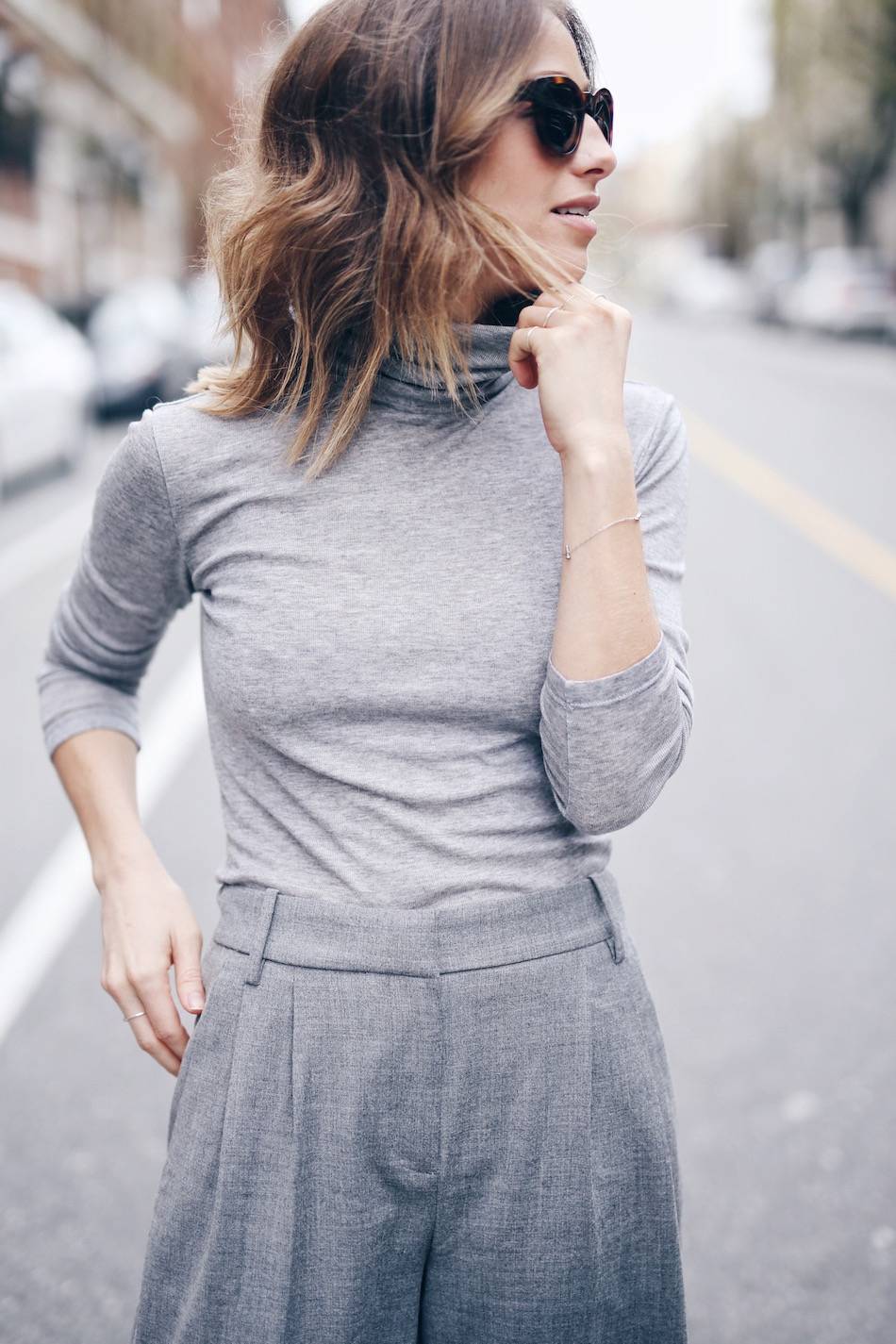 You may be thinking that wool culottes + a turtleneck doesn't exactly read spring, but let's be honest, unless you're in California (lucky), it's really not spring yet. These colours, however, definitely do make me think spring; the grey is almost like a pastel, but for the colour averse (a.k.a. me). A dove grey fitted turtleneck is such a classic piece (J.Crew really does do the essentials better than anyone) and I've updated it with grey culottes and white sneakers (still the shoe of the spring/summer). Please note that this is not your typical sitting-around-watching-House-of-Cards-in-your-grey-sweats look. These pieces may be just as comfortable, but if you wouldn't order takeout in this outfit, it passes the "chic enough to leave the house" test.
I'm not normally one for tonal outfits, but I loved how this one turned out. Individually, the pieces are classic, but the grey on grey layering + sneakers make for a very modern, chic result. It's one of my favourite looks this year!
What do you guys think?
trousers, turtleneck, sunglasses, Adidas sneakers, all via J.Crew
Shot in collaboration with J.Crew | photos by Alicia Fashionista