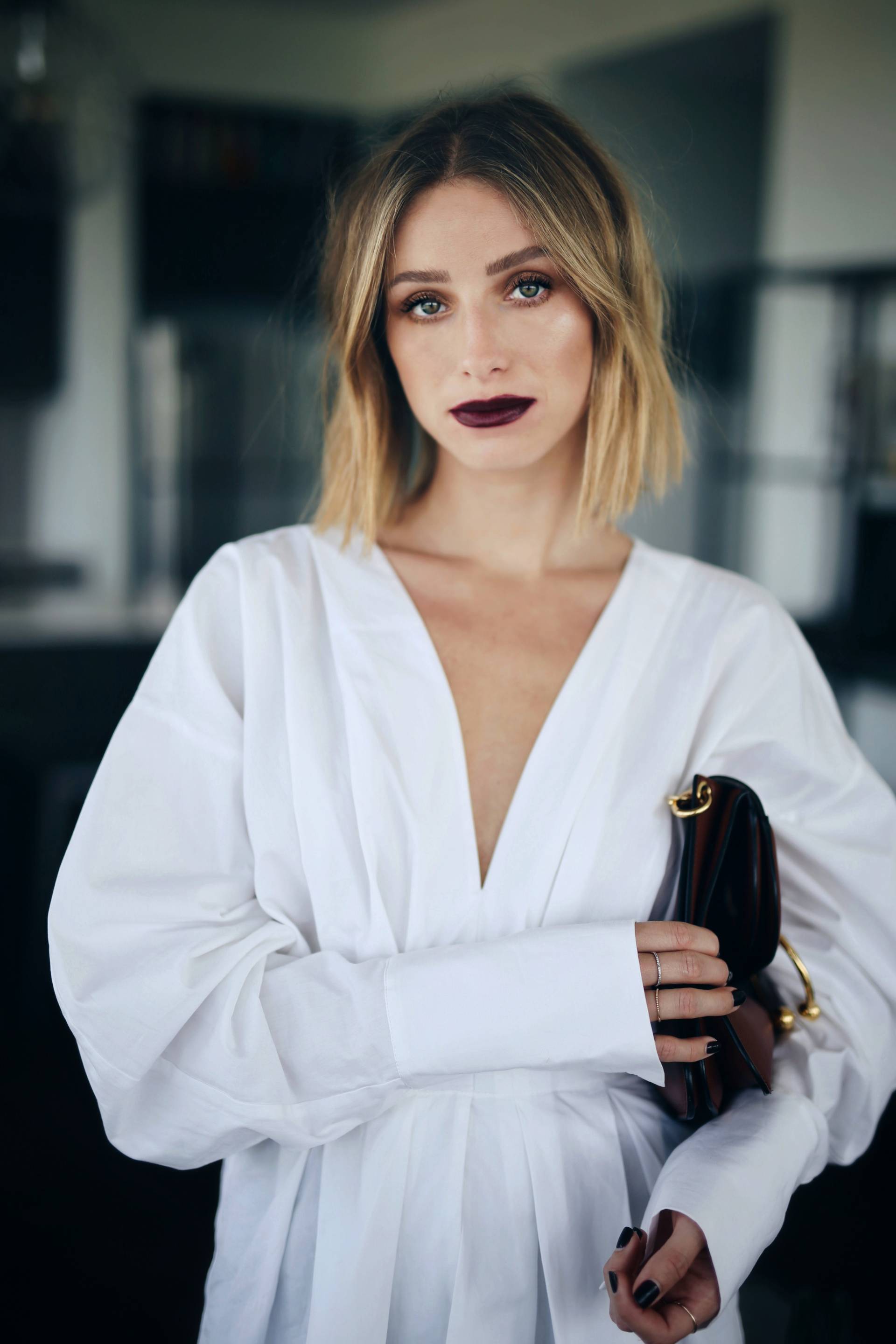 Whether you're tired, hungover, dehydrated or cursed with genetic dark circles, under eye bags are nothing short of annoying. There are many natural and cosmetic ways we can control them – here are some of my favourites.
1. WASH WITH COLD WATER
A splash of cold water first thing in the morning can actually do a lot for a puffy face/eyes. Heat draws out inflammation, so it is important to wash your face with cold water to reduce any lingering puffiness from sleeping. Sometimes when we wake up our eyes feel irritated (restless sleep, late night, you name it) and splashing cold water on your face first thing gets the revival process going as it tames any flare-ups and preps you for your beauty routine.
2. EYE GELS
With winter (finally) coming to an end, our skin has suffered from the super dry climates. Often we turn to makeup to conceal imperfections, but that can contribute to dryness. It's important to hydrate your eyes prior to the application of products and eye gels help to add moisture while combating dark circles, puffiness or crows feet.
If you are hypersensitive or have experienced severe dryness from the weather (like eczema, dermatitis, etc) a natural alternative for hydration and soothing is to applying cucumber slices or camomile tea bags onto your eyes daily. The natural fluids and antioxidants help to the revive the skin much like an eye gel would, it just involves a couple steps of prep work.
3. LYMPHATIC DRAINAGE
When time is on your side, another easy way to feeling revived in the morning (when our bags seem to be most present) is with some DIY hydrotherapy. Run a hot bath and sit with your feet in it, while wrapping a cool towel around your neck. Hot water relaxes your muscles while cold water reduces inflammation.
4. JADE ROLLER
I used to laugh at people who did this and now I love it. I keep my jade roller in the fridge and use it after putting on eye cream + serum in the morning (and evening, if I need it). Roll it over your jawline, cheekbones, and eye contour to help define and contour your face naturally. Make sure you're only rolling upward so as to not pull your skin down. Plus, the rolling of the jade pieces helps aids in lymphatic drainage, so any remaining puffiness will be worked out.
5. THE RIGHT EYE CREAM
I have a few under eye issues: fine lines, dryness, and bags. It's hard for me to find an eye cream that helps with all three, since caffeine (which is very drying) is usually an ingredient in eye creams that help with puffiness and bags. Lately I've been using Ole Henrikson's Banana Bright, and love it (although I'm not crazy about the smell). It's rich, helps with fine lines + wrinkles, and the yellow colour actually helps counteract dark purple/blue circles.
Tip: If my under eye area gets dry throughout the day, I'll tap some more eye cream on over my makeup. Be sure to pat the cream on so you don't disturb your makeup.
6. BRIGHTEN WITH CONCEALER
At the end of the day, we can spend endless dollars on skincare but sometimes you just can't see the results you want as quickly as you need them. Concealer is a quick fix to add luminosity back into the face and smooth out any discoloration caused by a lack of sleep, dehydration, imbalances, etc. The trick is to find the right one for your skintone – if you're worried about dark circles, go for something very peachy toned (it counteracts the darkness). If you're aiming to brighten the under eye area, it's important to pick one shade lighter than your typical skin tone.