I am a bit of a jewelry fiend… I wear my jewelry every single day and I consider each piece to be very meaningful. Whether it's my actual engagement ring or a piece that you bought for yourself, I love that a piece you wear every day can evoke a memory or a feeling. As you may have seen I wear a lot of jewelry, and I don't really take it off, even when I'm showering and going to bed. I'm always looking for the perfect piece, whether it's a ring or necklace and so when I met Tori from True Curated Designs, we really clicked on design aesthetic, but also jewelry quality. She is one of the few jewellers I've met who wants you to wear your jewelry all the time. Her pieces are all solid gold, and they're meant to be worn 24/7.
We put together a small collection inspired by Art Deco (hence The Deco Collection); it's elegant, and glamorous, but all of these pieces can be worn every single day. The collection includes classic hoop earrings, a signet pinky ring with black spinel, a small earring charm, and a pendant necklace made with malachite. All pieces are solid 10k gold, which is why they are so tough and wear so well.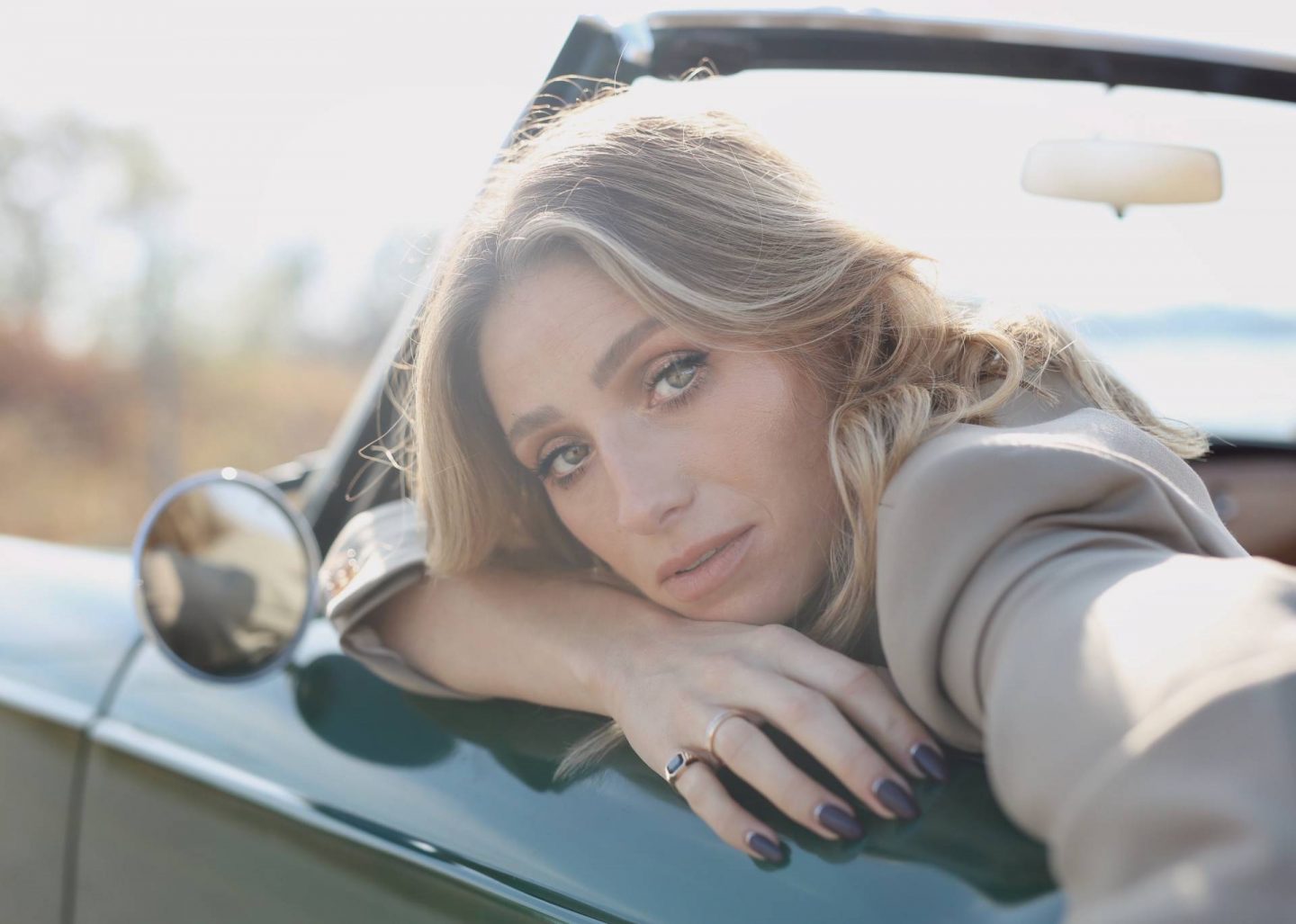 I've always loved the Art Deco era and the multiculturalism from which it originated. I was inspired by my mom's vintage wedding ring as well as my own vintage-inspired engagement ring to design a classic and unique collection you can wear throughout your life.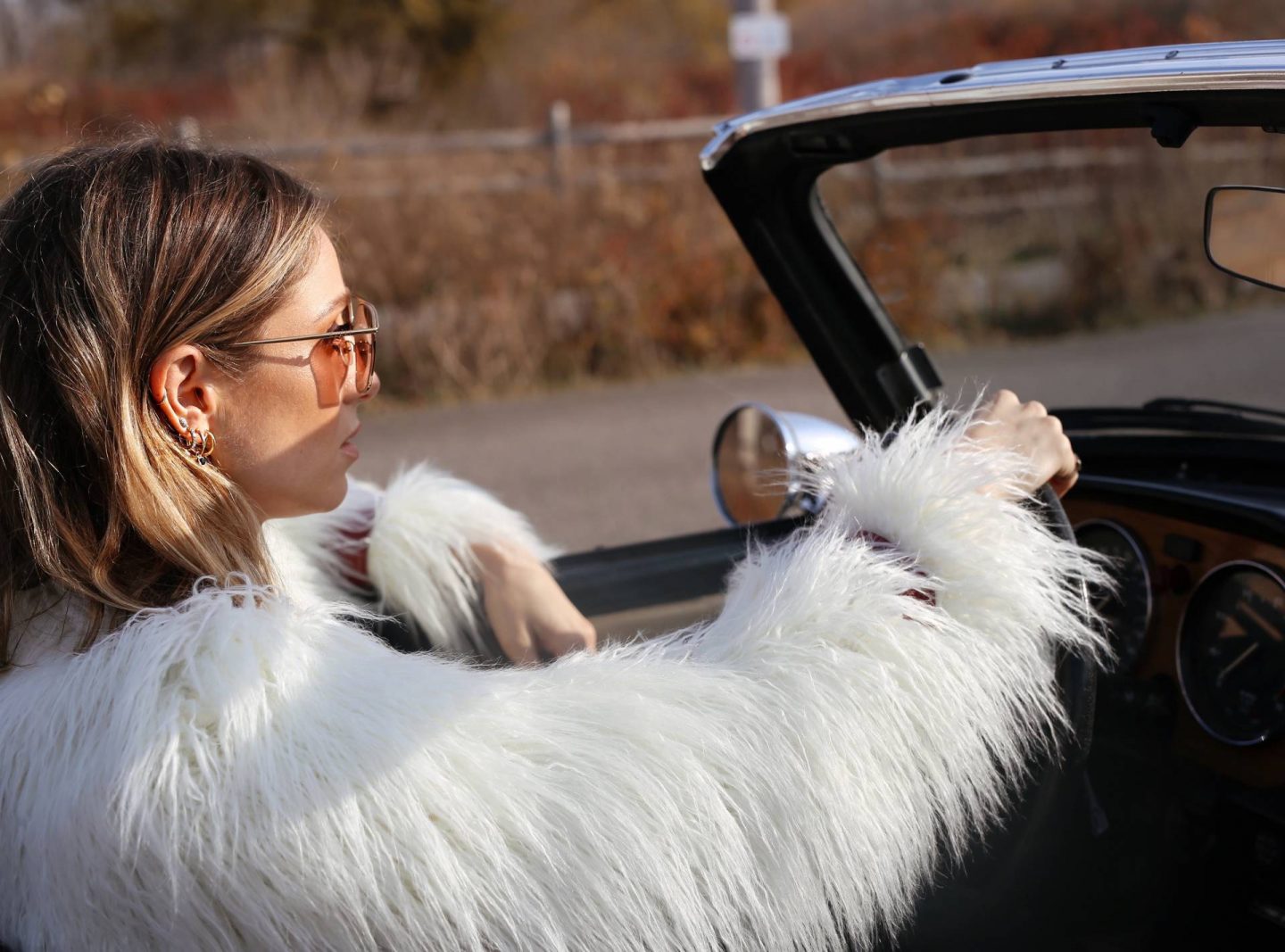 I am SO excited for the launch and hope you love the jewelry as much as I do. I'm not sure if I can pick a favourite piece, but it seems like you guys love the pinky signet ring (it sold out in 1 DAY during our presale last week!)
If you buy a piece, please tag me on Instagram #TruexTheAugustDiaries so I can see how you wear it!
Shop the pieces
Green pendant necklace
Black signet pinky ring
Solid gold hoop earrings
Earring charm
Curb chain necklace
Diamond pave ring
Stacking ring
Diamond pave hoop earring
Stud earrings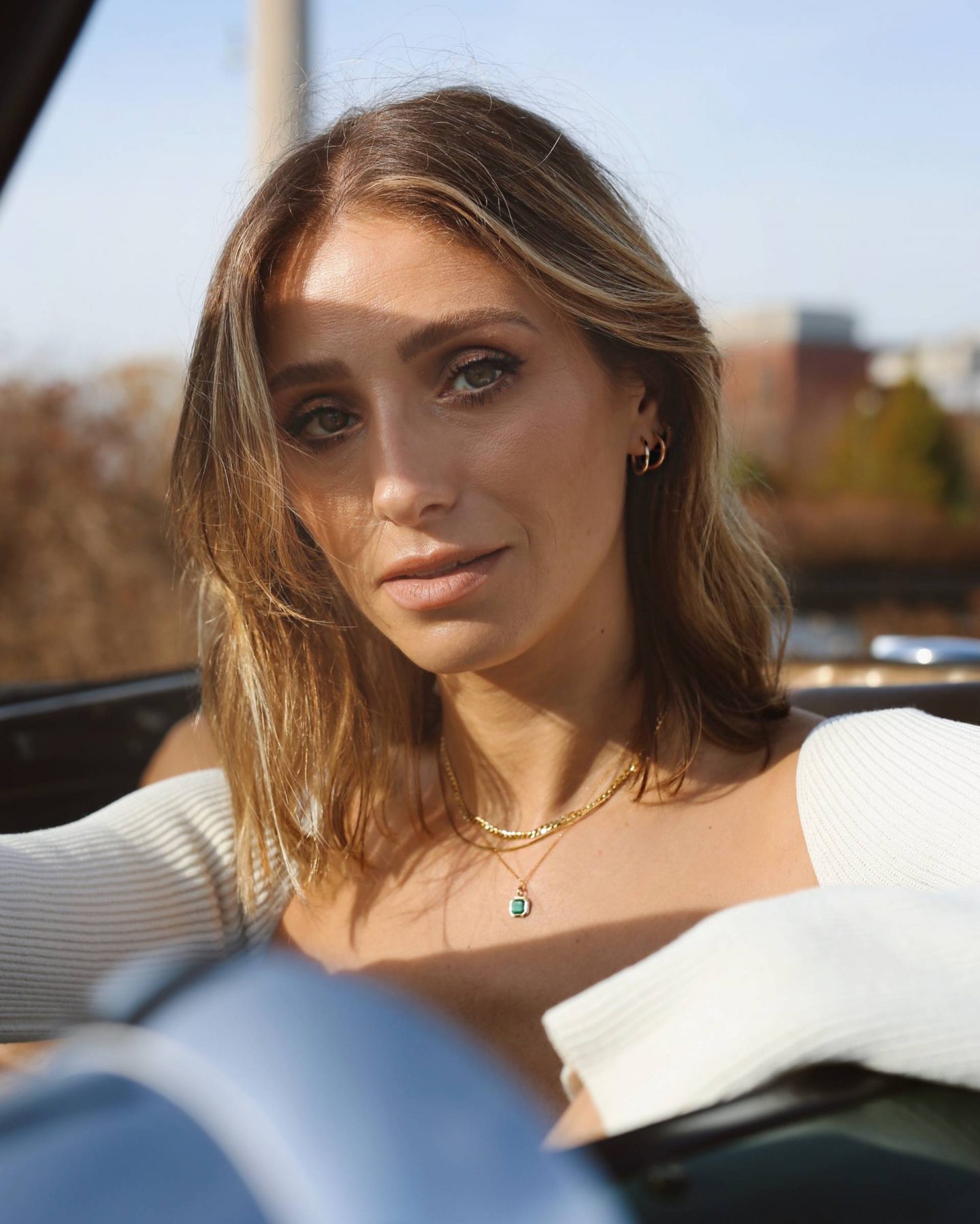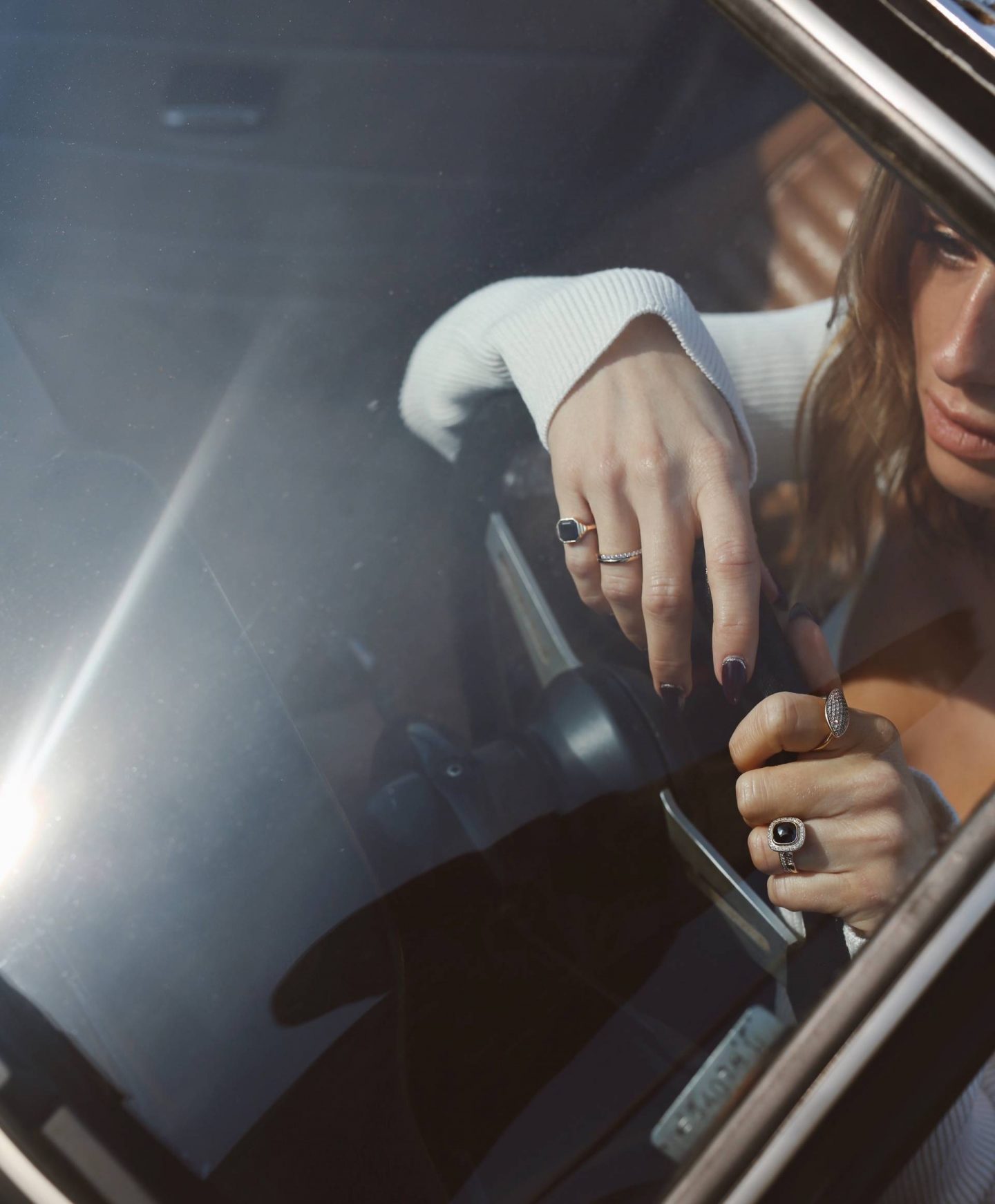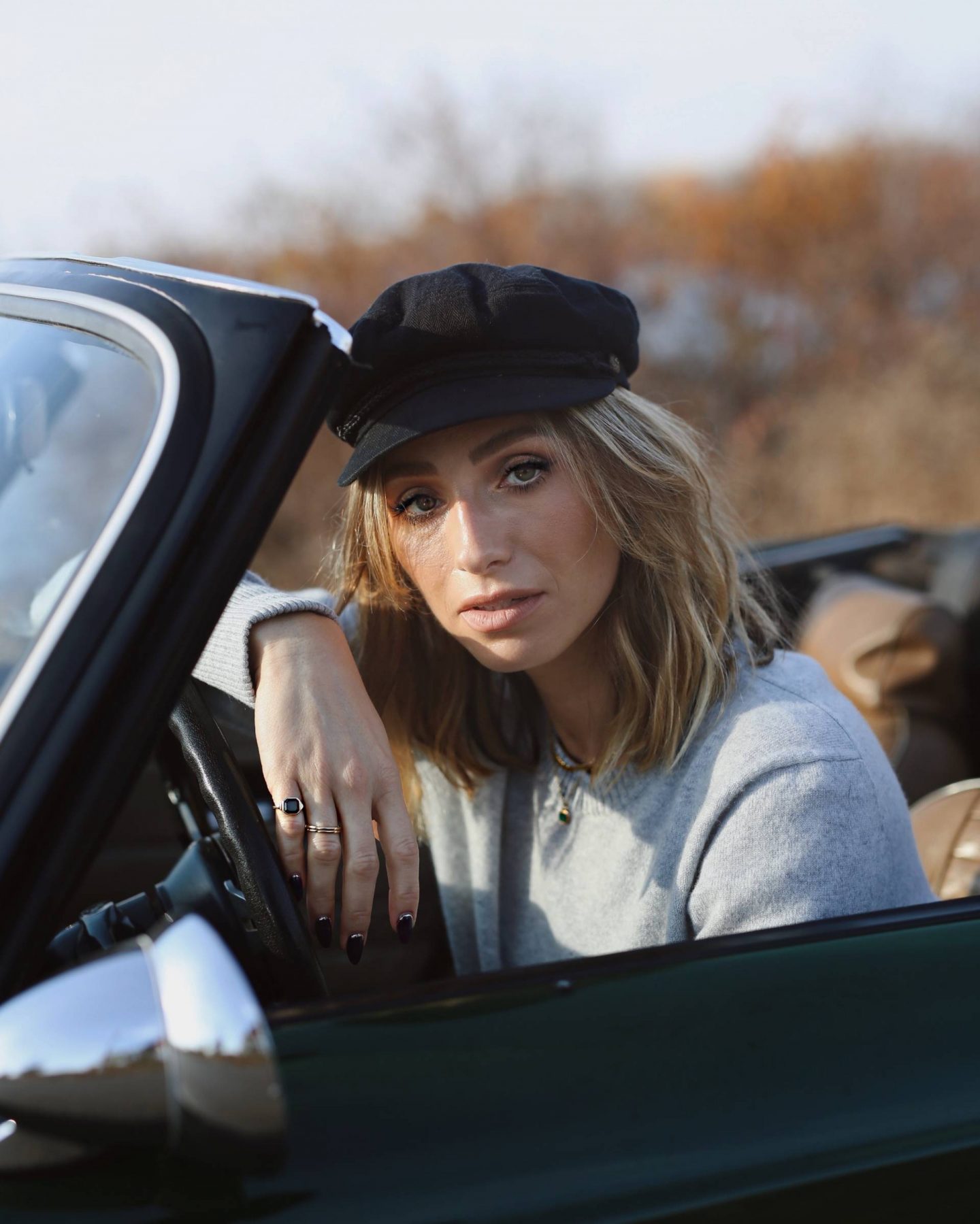 This post is sponsored by True Curated Designs, as part of our jewelry collaboration