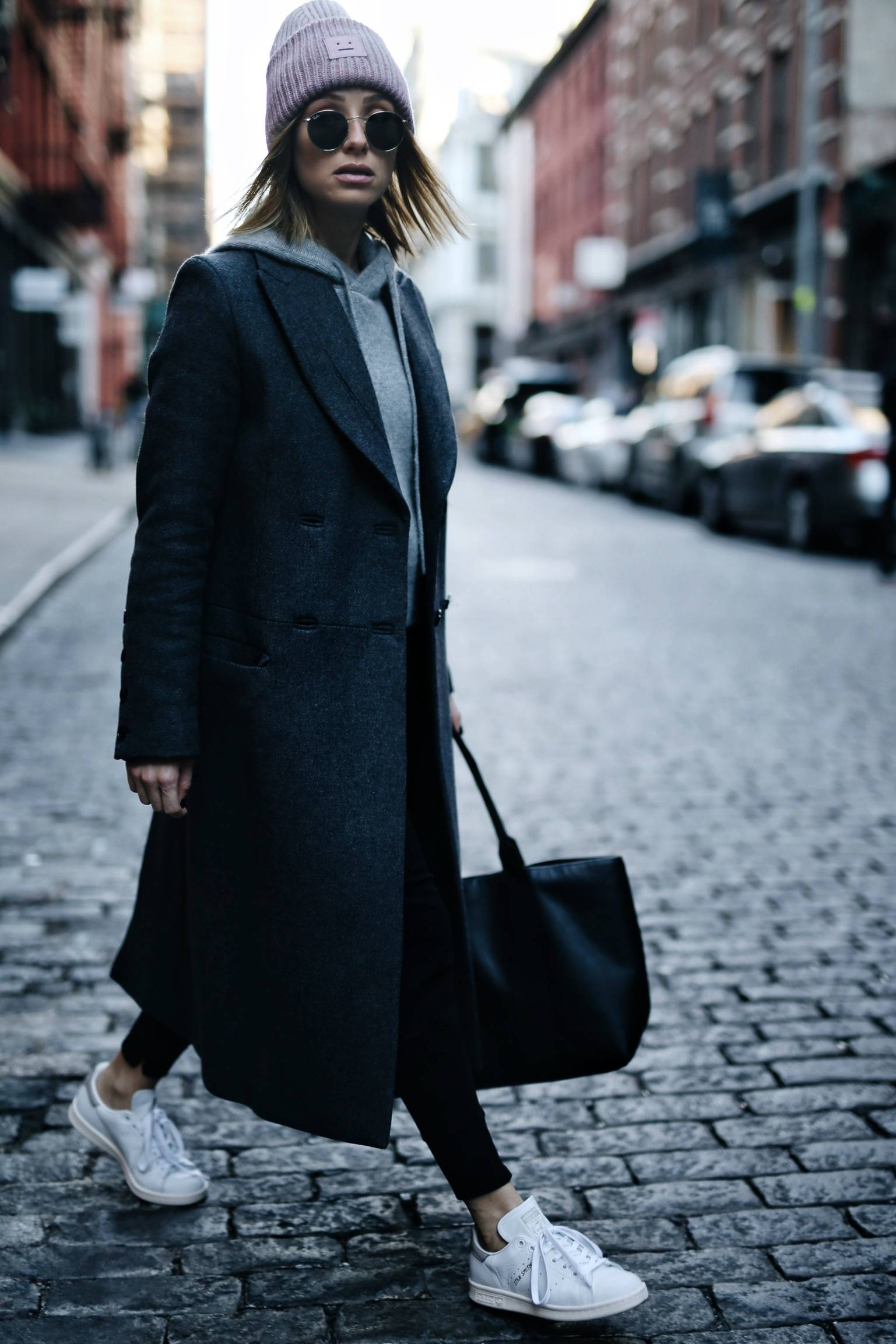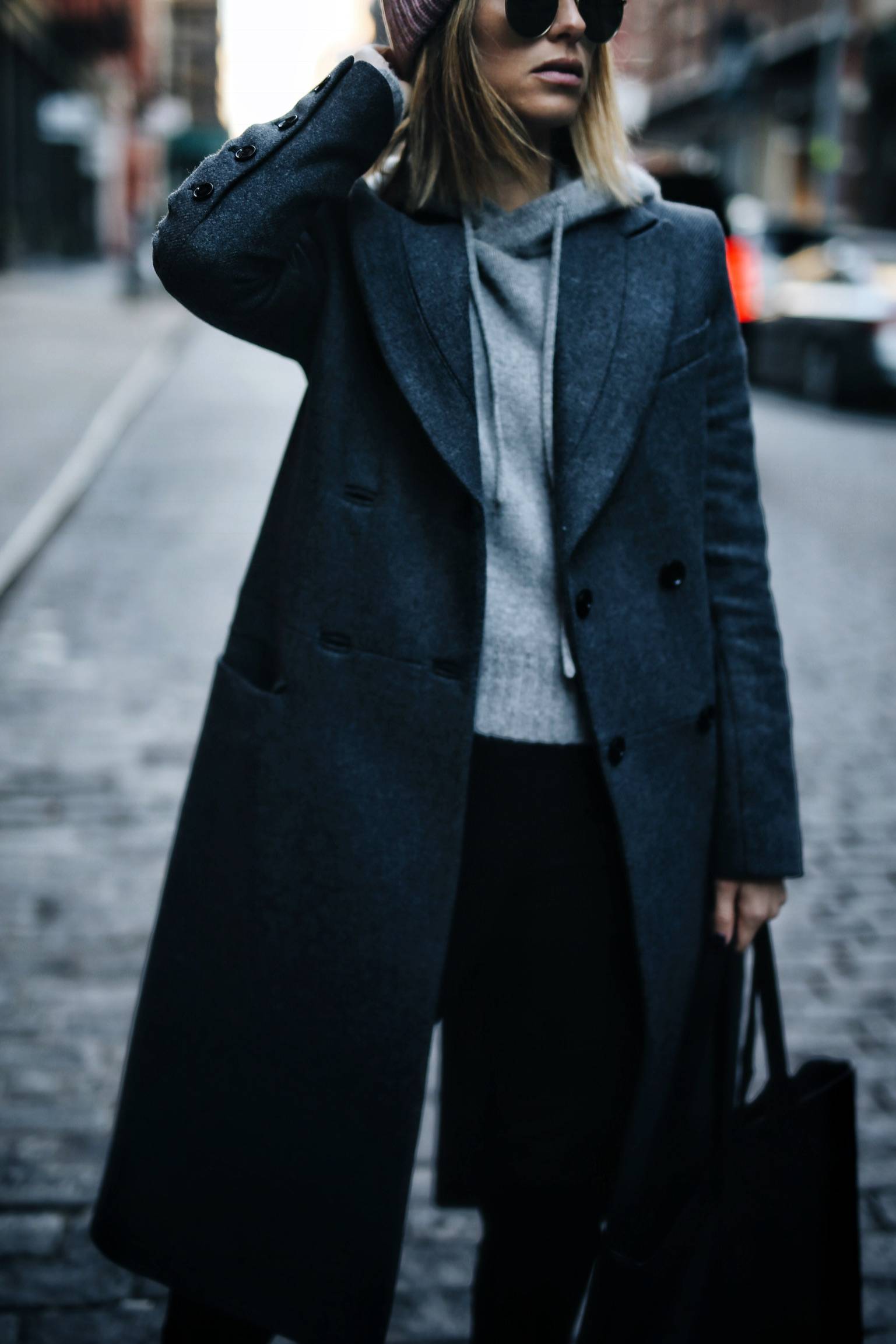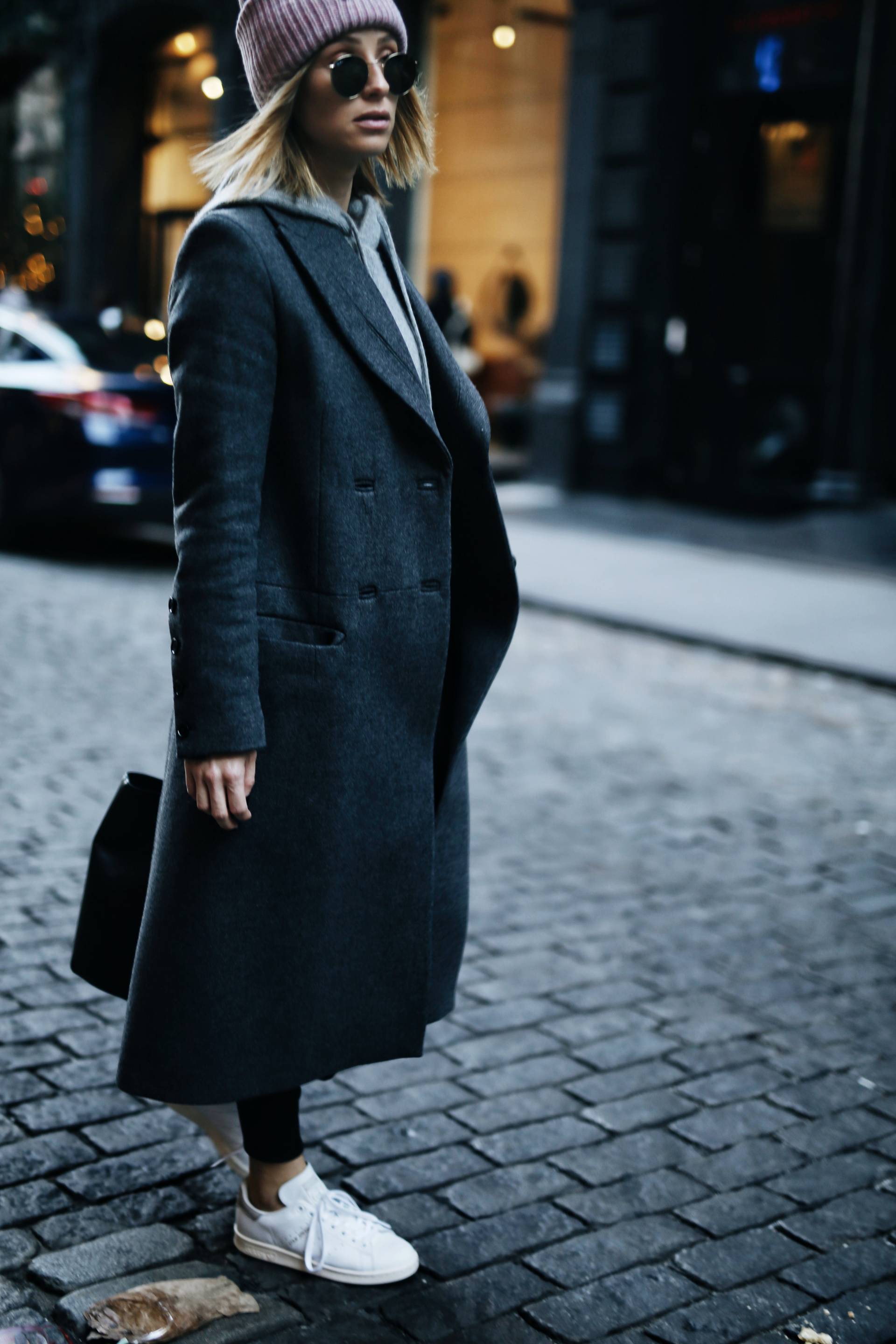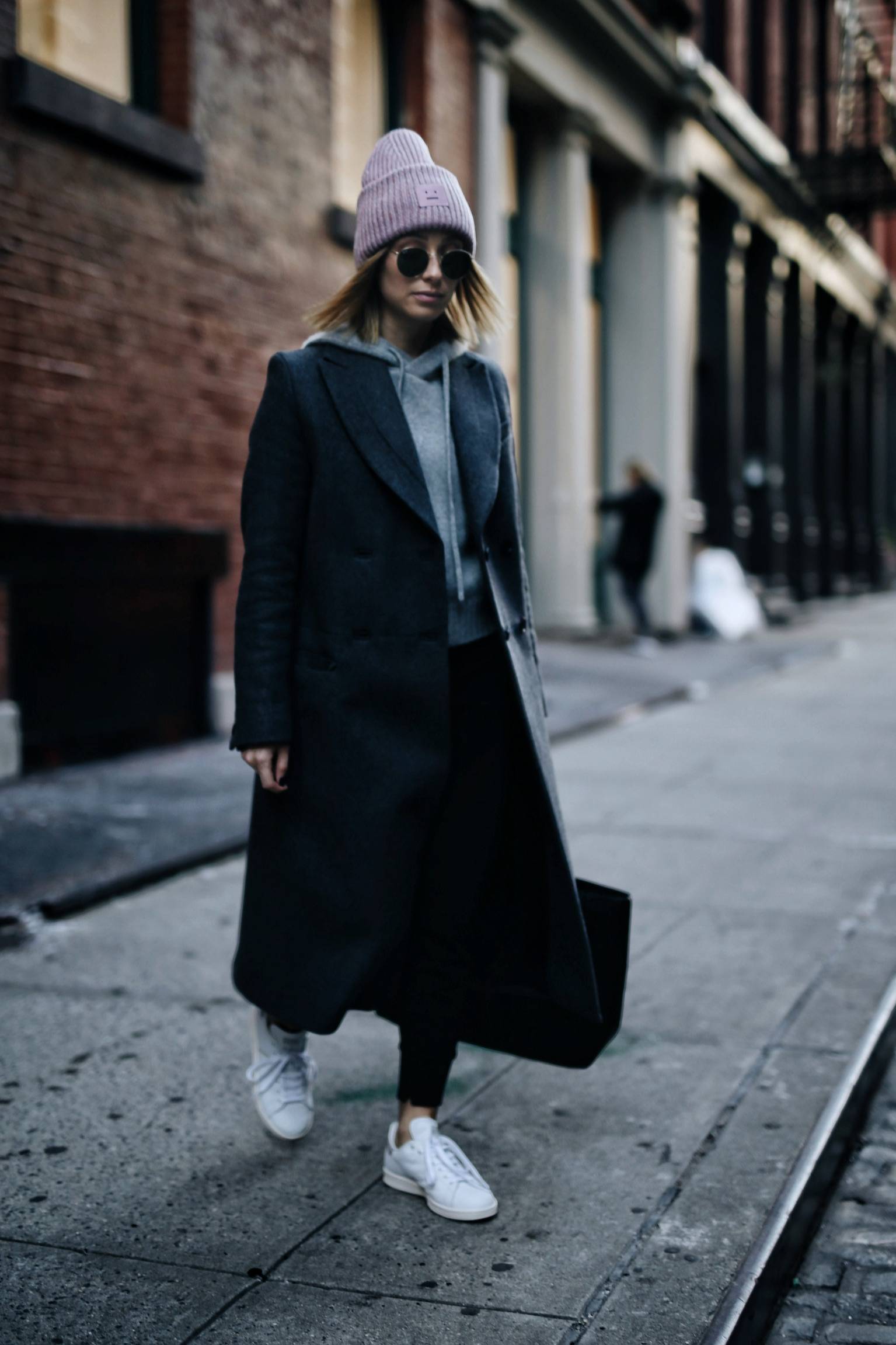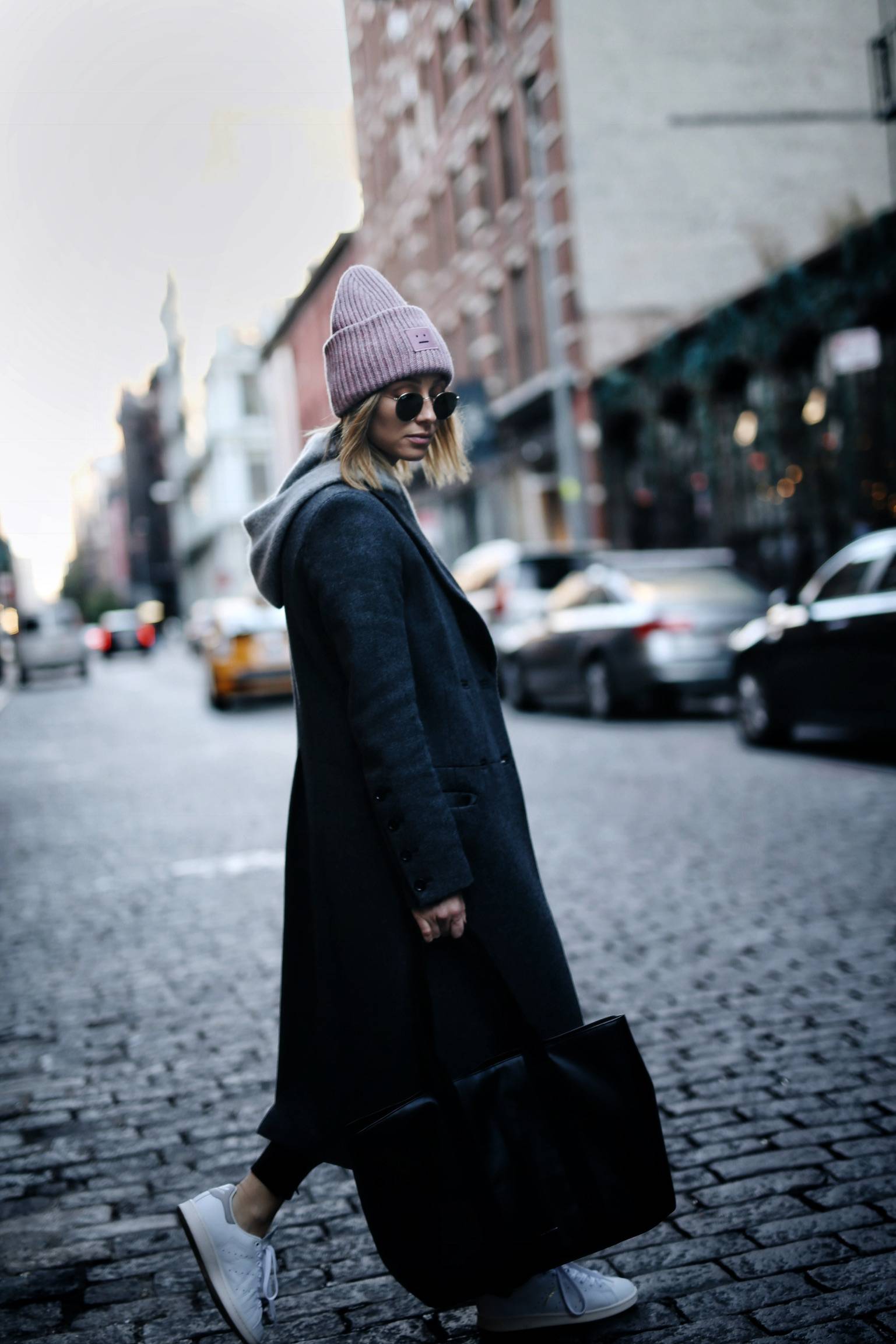 The holidays are over and I'm off to a bit of a slow start this year – I didn't get the flu (like most people I know), but I do have a cold and am moving quite slowly. Needless to say, I've kind of been living in sweatpants as of late (in and out of the house). Because who actually gets ready when they're sick? Not this girl. Anyways, I ended up kinda loving this outfit – hence the blog post – and wanted to share how to look good wearing sweats.
1. FIND A QUALITY PAIR
This isn't the time to borrow your boyfriend's baggiest pair (although I do love those…). Look for ones that are somewhat fitted, thick enough that you can't see through them, with no stains/holes. Essentially, the same rules apply when wearing any pants outside of your bedroom, sick or not. I've been wearing these black joggers from The Group by Babaton non-stop – they look like actual pants, but are as comfortable as sweats (this is my goal in life).
2. LAYER CORRECTLY
You don't necessarily want the sweats to be the focal point – instead, they're a comfy means to covering up your legs. A long coat or trench thrown over pulls everything together without screaming "I'm lazy AF." It takes your sweats from looking like you're going to the gym (or that you're sick) into an actual outfit. I like the addition of the hoodie, too. It goes along with the athleisure of the sweats and adds a layered look with the hood.
3. WEAR COOL SNEAKERS
I wouldn't necessarily wear this with my worn-in running shoes – think more street style sneakers. I'm wearing Stan Smiths which I personally love with any outfit. Keep your sneakers clean and throw on your coolest (and comfiest) pair.
4. TOP IT OFF WITH A BEANIE
I'll be honest, I hadn't washed my hair in days here – but can you tell? Nope (well hopefully not…). The beanie looks more intentional vs. a dirty top knot. If you're wearing all grey or black, you can play with color with the beanie. This baby pink Acne Studios one added a hint of femininity.
H&M Studio grey coat (sorry it's old!) | Aritzia cashmere hoodie, jogging pants, tote bag | Acne Studios Pansy hat | Adidas Stan Smith sneakers