I am incredibly particular about what I put on my face (hey, it's a very personal part of yourself and at the same time it's also very public) and over the years I've found some tried and true amazing products that I refuse to stray from. While I don't think you always have to splurge to find quality, sometimes the very best products are the more expensive ones (Cle de Peau, to name one…). Here are my beauty essentials: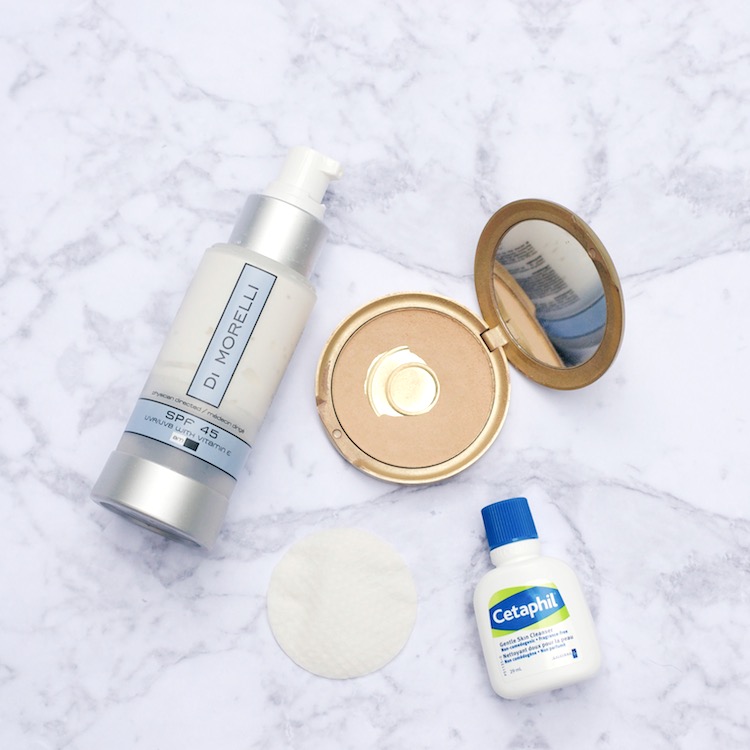 Cetaphil oily skin cleanser
This just proves that money doesn't always buy you quality. This has been my favourite cleanser for years. I sometimes use it with the Clarisonic brush for extra exfoliation.
Note: I also use the Cetaphil moisturizer when my skin is feeling dry.
Di Morelli Glycolic face pads
I have perioral dermatitis (an adult acne of sorts) and environmental triggers along with stress (argh) can give me seriously painful spots. This product helps keep it in check. I use these every few days after washing my face.
Sunscreen
Call me crazy, but I wear sunscreen every day, all year round. My mom has instilled the best skin care practices in me. I use Di Morelli or Jan Marini.
Jane Iredale PurePressed base mineral foundation in Golden Glow
This powder foundation is sheer enough that your skin shows through, but gives a buffed look without looking remotely cake-y (I hate looking like I'm wearing a lot of makeup- hence the ironic spending money on makeup for the "no-makeup" look). It also has sunscreen in it and is recommended by the Skin Cancer Foundation for effective UV sun protection.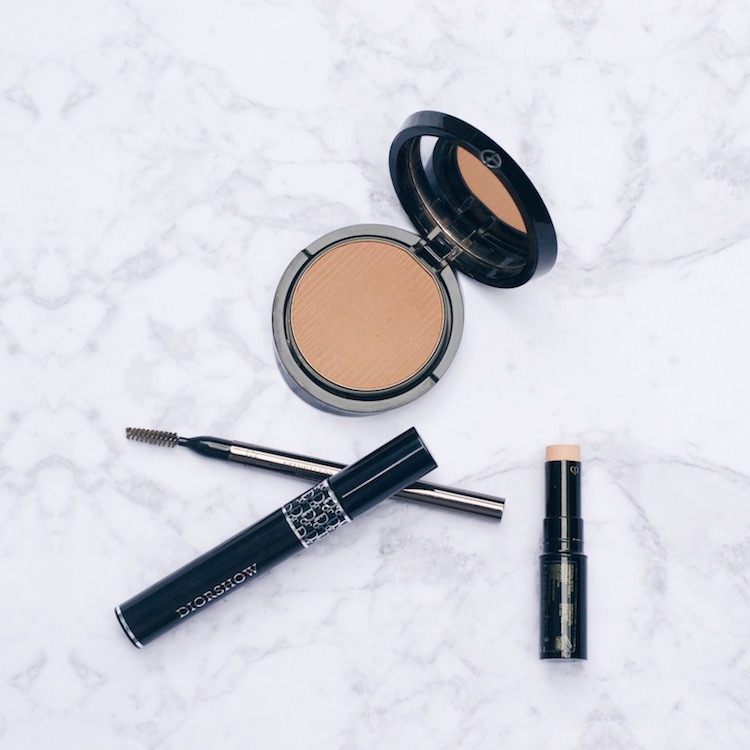 Cle de Peau concealer in Beige
Yes, it's expensive. But I have yet to find one that even comes close to how good this is. I've turned my mom, sister and numerous friends onto this industry favourite. It also lasts almost a year (thank god).
Giorgio Armani bronzer in 100
The least orange bronzer I've ever found. I'm also incredibly picky about "shimmer" and where it belongs on the face (i.e. not all over) and this one has almost none.
Dior Diorshow mascara in Black
I've been using this one for years and it makes my lashes look super thick. One coat for day, two for evening.
Burberry Brow Definer in Sepia
This is a newer find, but it's quickly become a must-have in my beauty kit. The older I get, the more I find my face looks so much better with a defined brow. This one has absolutely no red in it (key for brow colours- you want it to look almost grey) and the spool brush on the other end is great for blending.
Update: surgery went well, although had a bit of a high blood pressure scare. Am recovering at home (basically sleeping + resting and very little else) and haven't showered for about 4 days (yikes!). Am still out for a while longer, but will keep you guys updated. Thank you so much for all your support and well-wishes!
PS I've also got an amazing birthday giveaway coming up (mine is on Thursday) so be sure to check back for that!