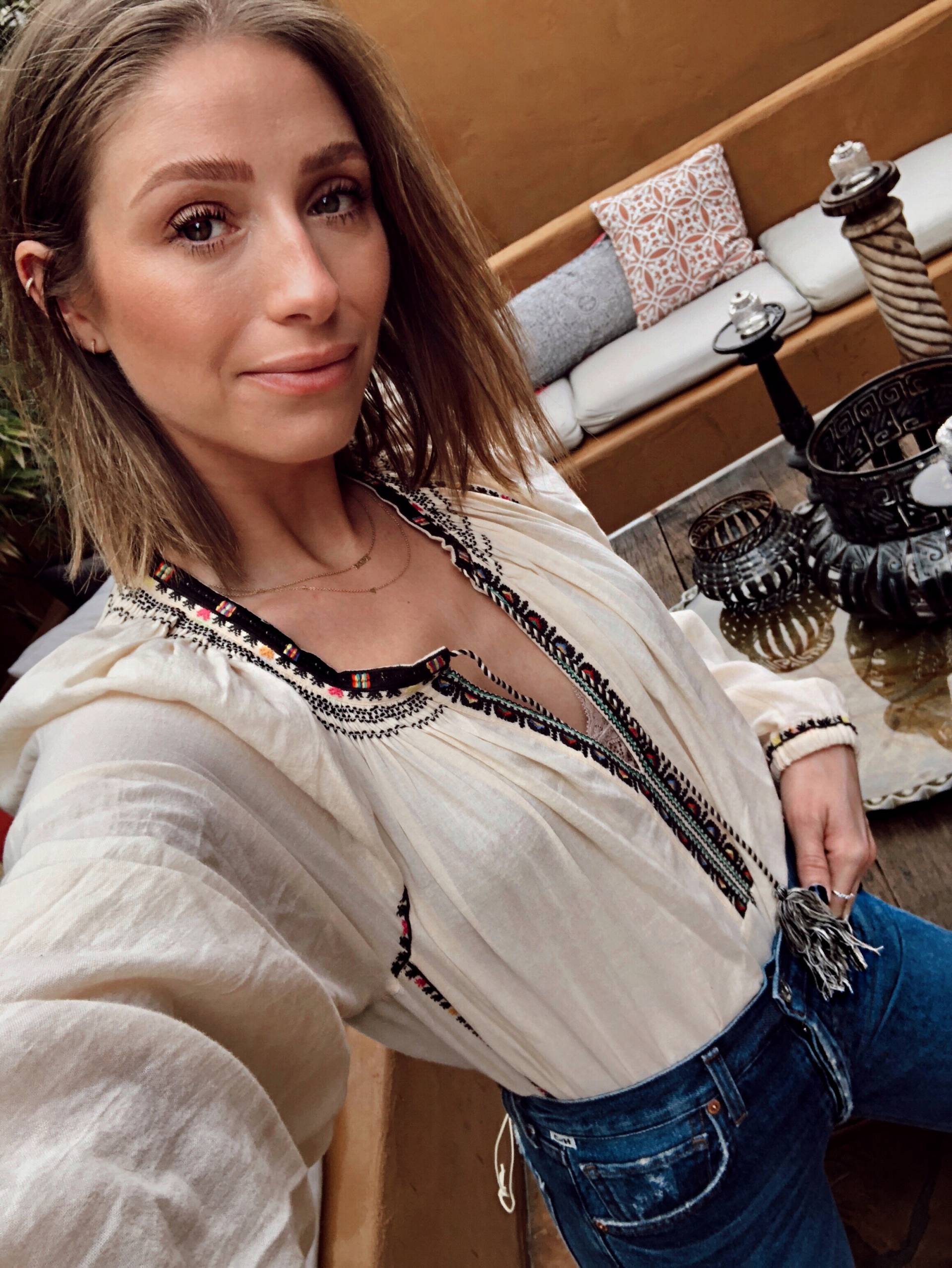 Ulla Johnson Essie dress (above) | Isabel Marant Rina top | Citizens of Humanity Charlotte jeans
I've actually been going to Palm Springs since I was a baby, when my family lived in LA (I have amazing photos of my Dad in hot pink swimming trunks :)). Since then, as a former West Coaster (it's a 2-hour flight from Vancouver), it became somewhere to get away with my Mom – we love the mystery and beauty of the desert. Wanted to share some of my favourite spots + activites!
Note: wanted to let you guys know that the Shopbop sale has been extended! Use code GOBIG19 to get up to 25% off until March 4th. Most of the pieces that I'm wearing in these photos are from there and on sale – happy shopping!
STAY:
Rossi Hotel
We stayed here recently and loved the cool Moroccan decor. Some rooms have a little kitchen as well, so you can make some of your own meals; the only downside is the spotty wifi.
Korakia
A Mediterranean style, romantic boutique hotel with beautiful lemon and olive trees outside your window.
The Weekend
Cute mid-century modern boutique hotel with private patios for each room. Great location.
Arrive
Some friends of mine recently stayed here and loved it – very trendy, modern, and chic.
La Serena Villas
This historic boutique hotel was redone in 2016 and is beautifully rustic modern (with private outdoor patios with firepits!). It's dog-friendly hotel (yay!) and has a restaurant called Azucar that you should check out even if you're not a hotel guest.
EAT:
Copley's
The food here was really good (it's on the pricier side), but if you can, sit outside. They have a gorgeous courtyard and the inside restaurant is a bit dark and oppressive. Have the lobster appetizer and finish with the toffee pudding.
Counter Reformation
The coolest wine bar located in the Parker Palm Springs. It's hidden, dark and has a speakeasy feel.
Las Casuelas Terraza
A classic Mexican restaurant that has been around since the 70's in downtown Palm Springs. We always come here for lunch (and margaritas) after our flight!
Workshop
Located in a former movie theatre, this modern and inventive restaurant has fresh dishes and beautiful, modern decor. They also have an unreal veggie burger (my sister is vegetarian and asked me to try it to make sure it wasn't meat!)
King's Highway
Great elevated diner-style brunch + lunch.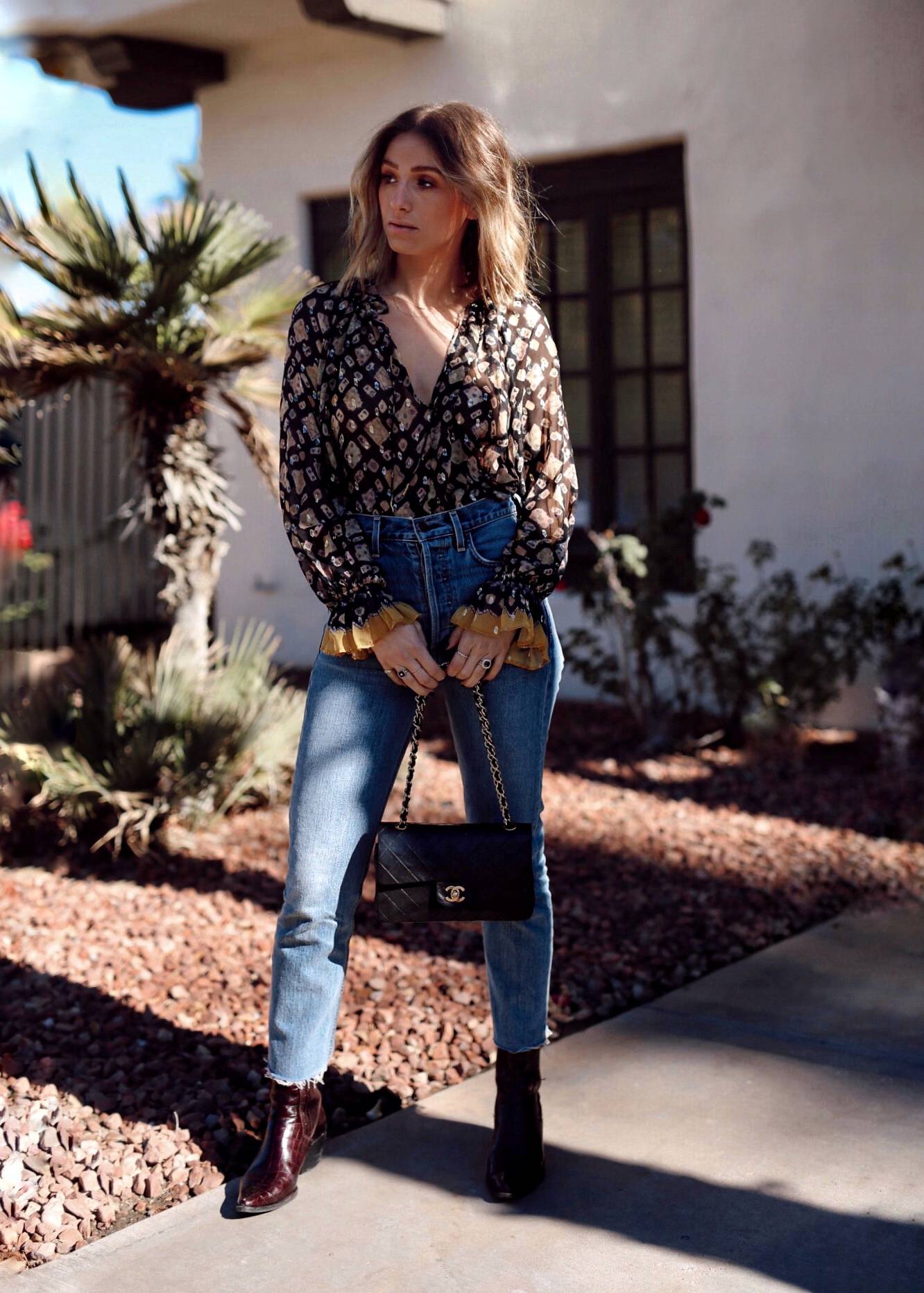 Ulla Johnson Nailah blouse | Citizens of Humanity Charlotte jeans | vintage Chanel bag | Zara boots
SHOP:
The Shops at 1345
These shops are more interior design focused (my mom and I had a field day) but they are so well curated. We both bought a few pieces and I will definitely be going back!
Elizabeth and Prince
A beautifully curated boutique with brands like Ulla Johnson, A.L.C, and Nili Lotan. Very close to The Shops at 1345, so shop together and then have lunch at Workshop or Jake's after!
El Paseo
Kind of like the Rodeo Dr. of Palm Springs, El Paseo Dr. has lots of higher-end stores, including Saks. It's a nice place to wander around and have lunch. There are also a few vintage shops nearby, including The Art of Design.
Thick as Thieves
An adorable, thoughtful boutique in downtown Palm Springs. They have clothing, home decor and cute little trinkets.
Desert Hills outlets
These are some of the best outlets I've been to… I actually got my grad dress here (it was black Elie Tahari)! There are lots of great designer stores including Saks, Barney's, Balenciaga, Prada, Chloe, Gucci as well as more affordable places like Gap and Levi's.
Bonus: Along the way you can also stop at the Cabazon dinosaurs which makes for a cute photo opp.
DO:
Shop
Obviously… see above.
Hike
There are so many great hikes around Palm Springs. My favourites are the Indian Canyons trails where there's an oasis with palm trees and a little river in the middle of the desert.
Moorten Botanical Gardens
Yes, there have been soooo many Instagram photos taken here (and it is a beautiful place to shoot) but it's also such a cool, family-owned garden.
Joshua Tree National Park
A stunning national park that's worth the drive from Palm Springs (it's about an hour, but to drive through the entire park takes about 4 hours). You can hike, camp, climb or just drive and stop at beautiful and different eco-systems and animals along the way. Bring food and water as they don't have stores or concessions and make sure your gas tank is full (Andrew and I almost had a mishap lol).
Modernism Week
I've never actually done Modernism week because the dates so specific (10 days in February), but I've always wanted to go. The home tours are particularly interesting to me as I love the mid-century modern architecture in Palm Springs.
Where are your favourite places to go, eat, shop in Palm Springs? Let me know in the comments!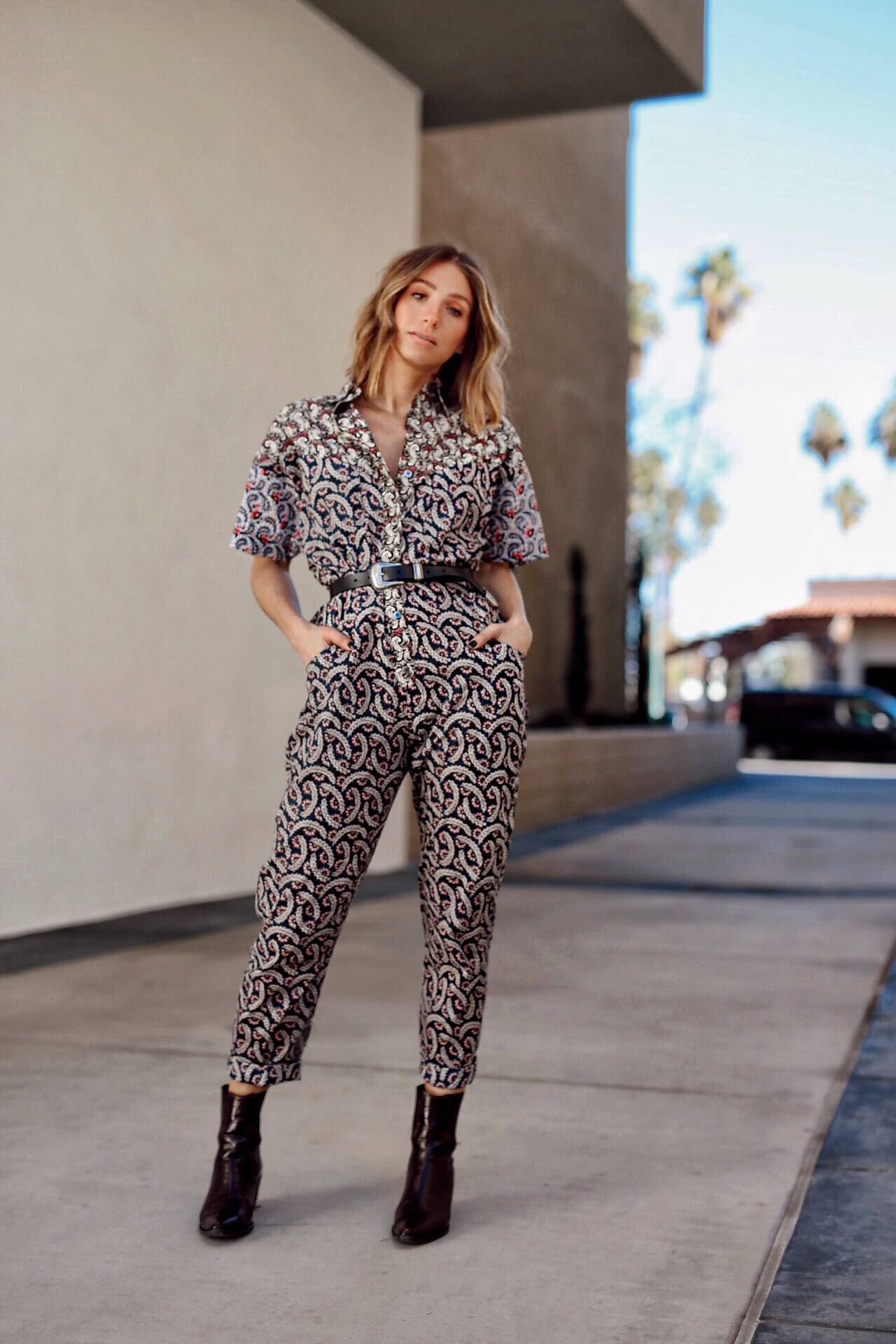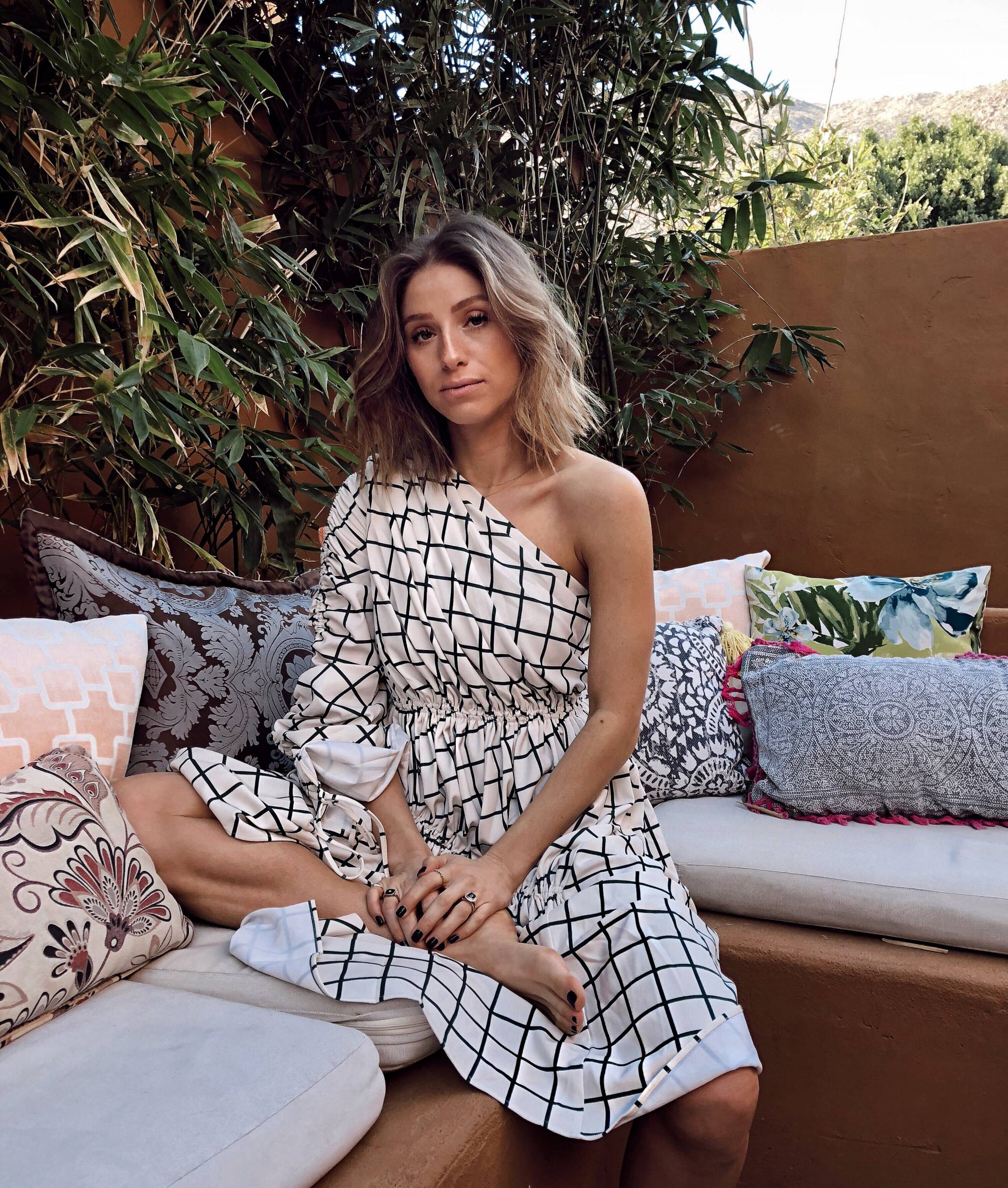 Isabel Marant jumpsuit, Aritzia western belt, Zara boots (above photo) | Edit one-shoulder dress