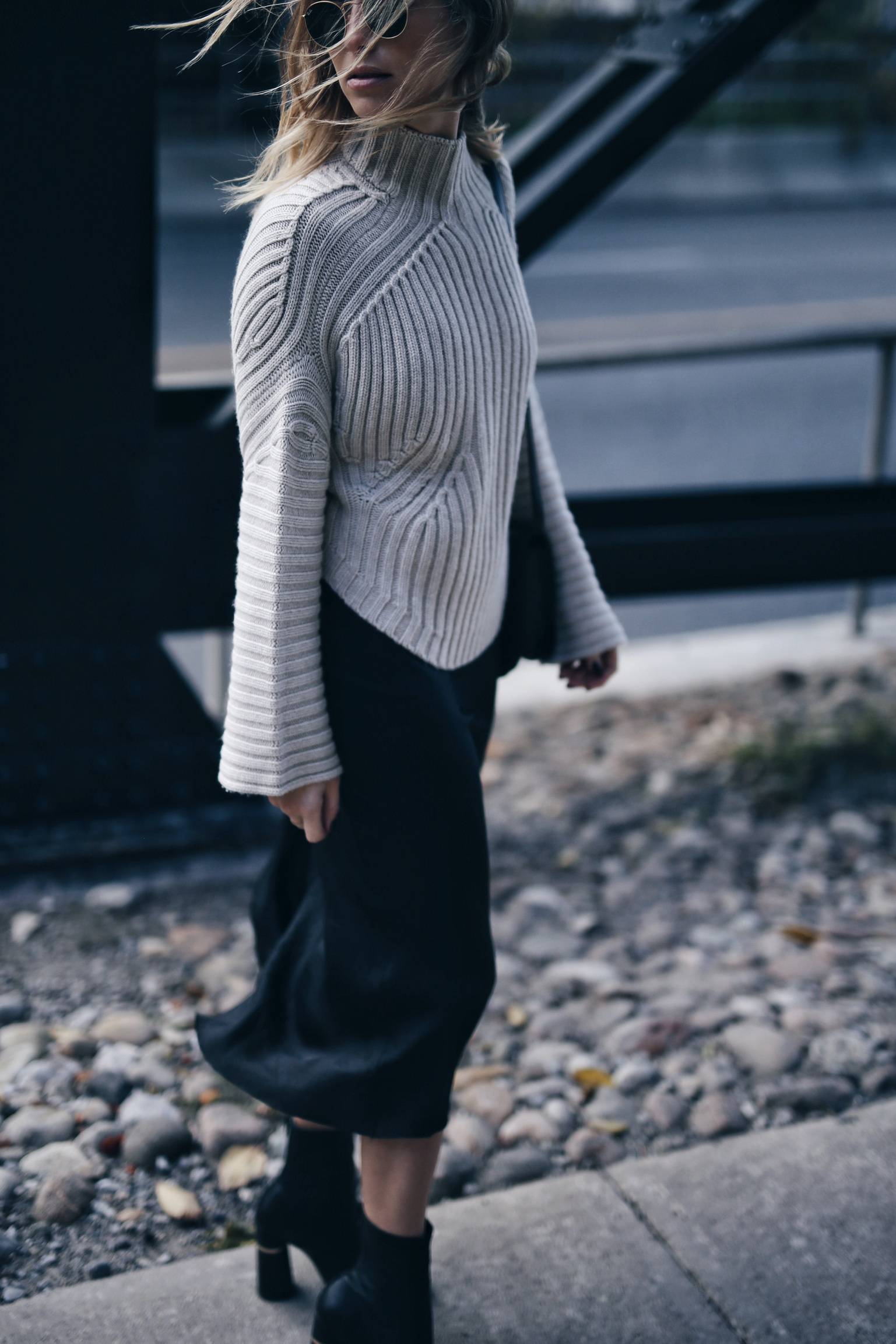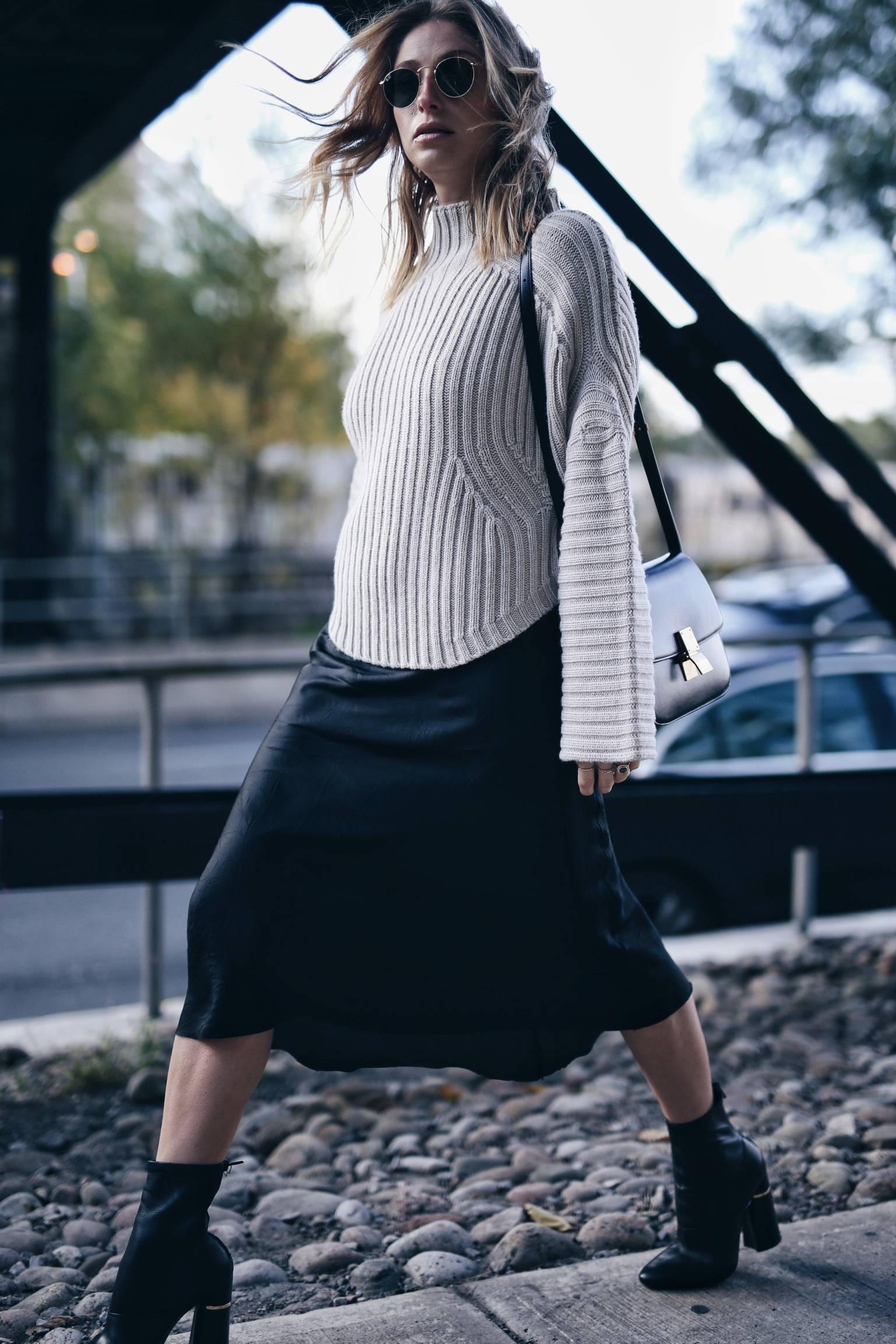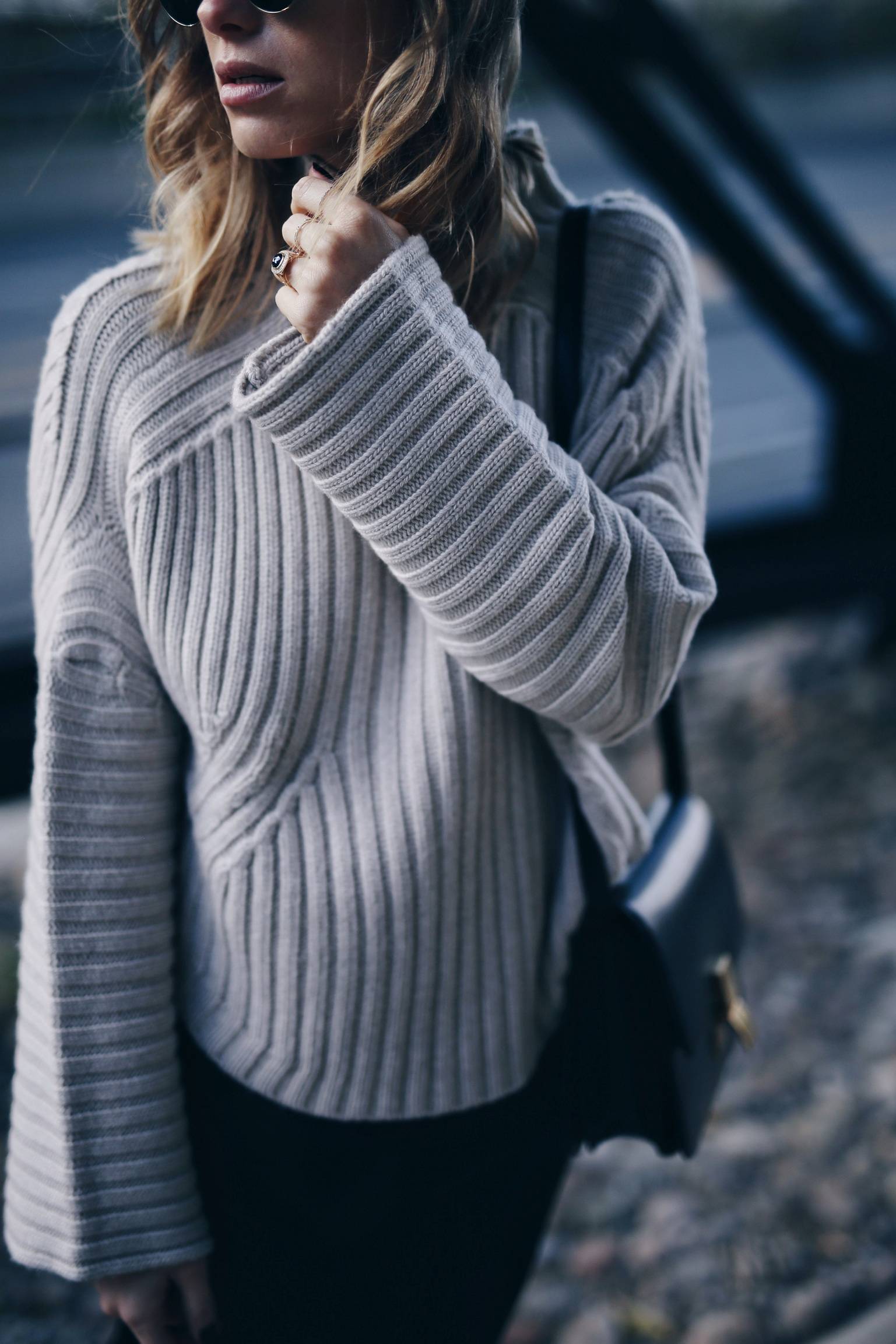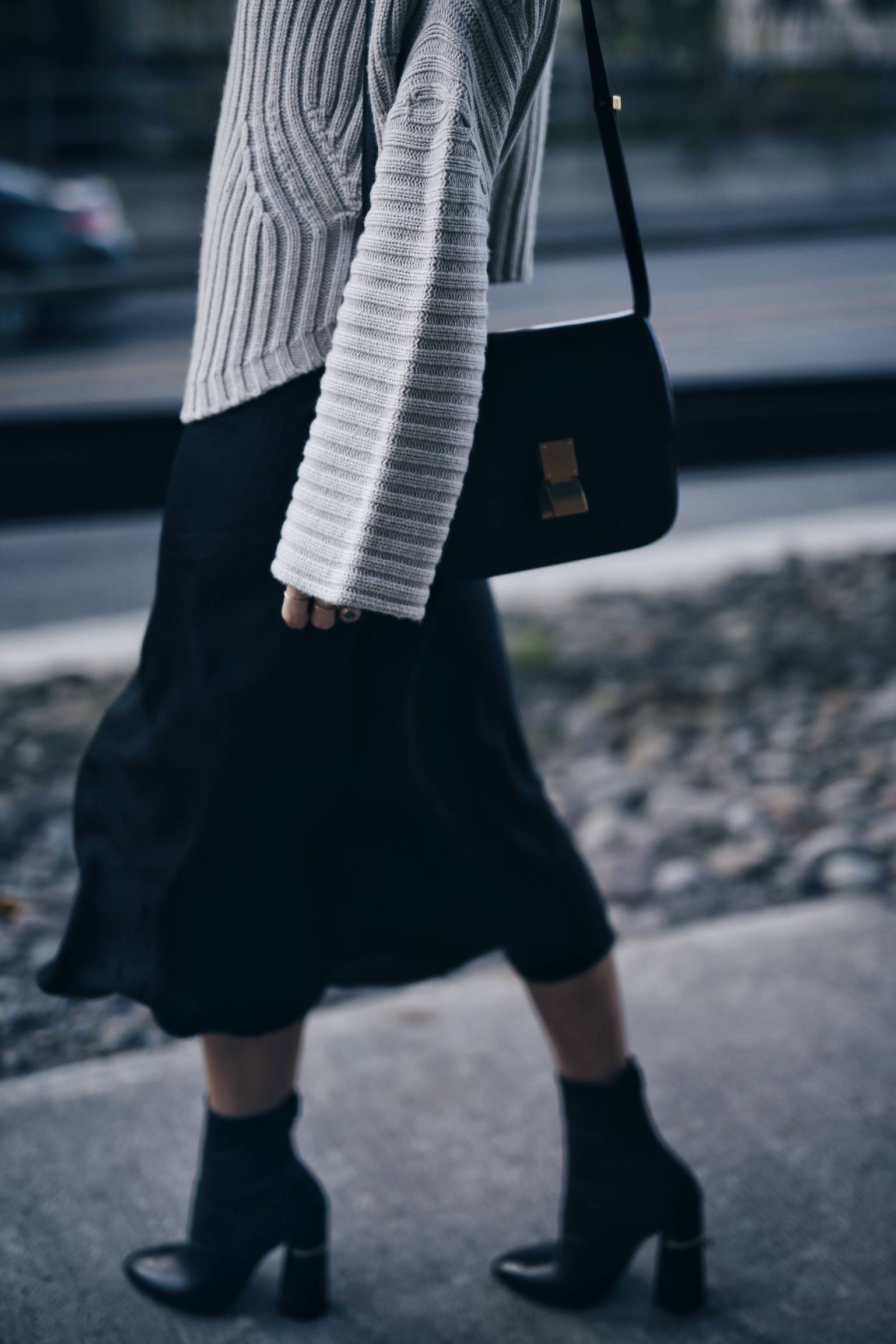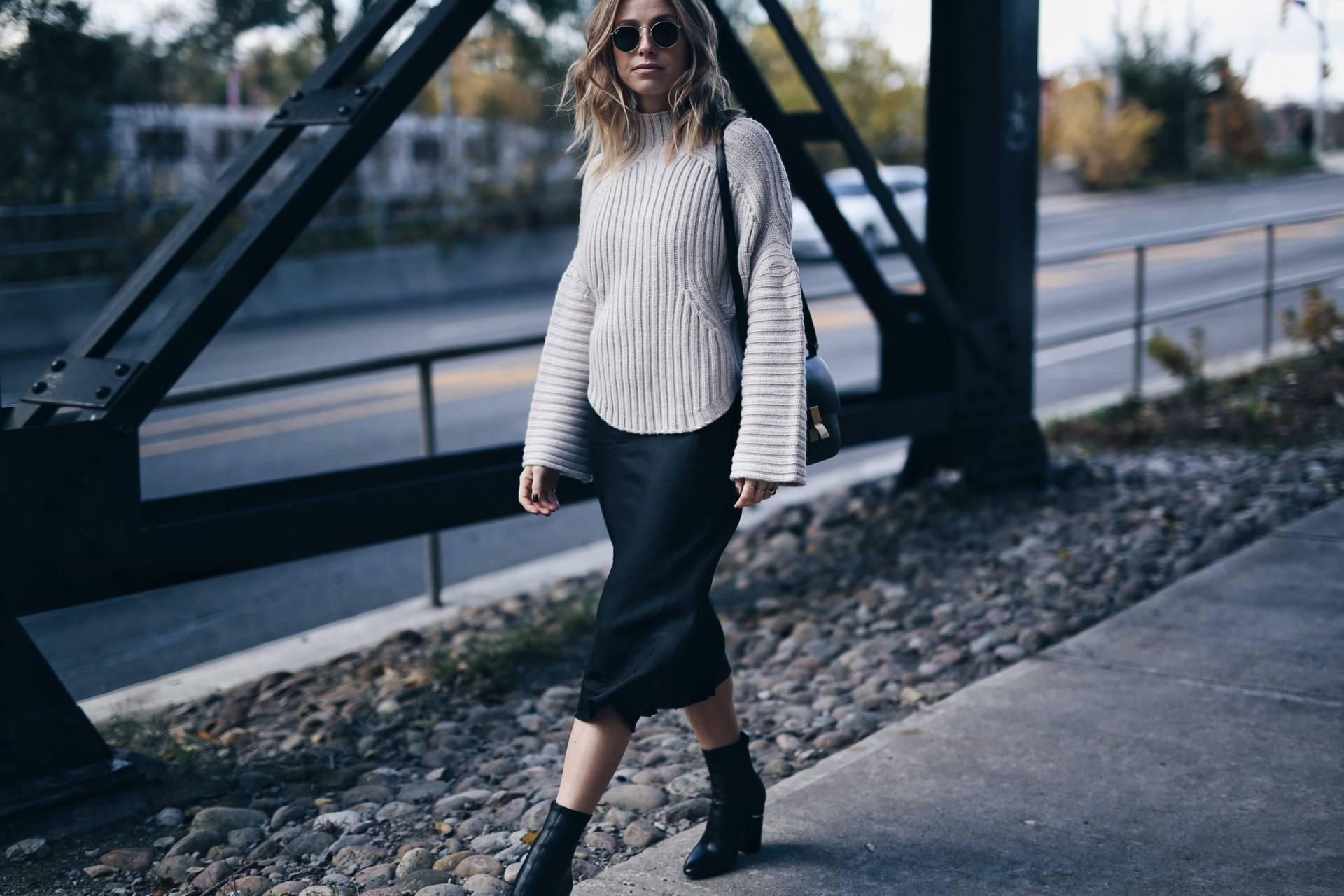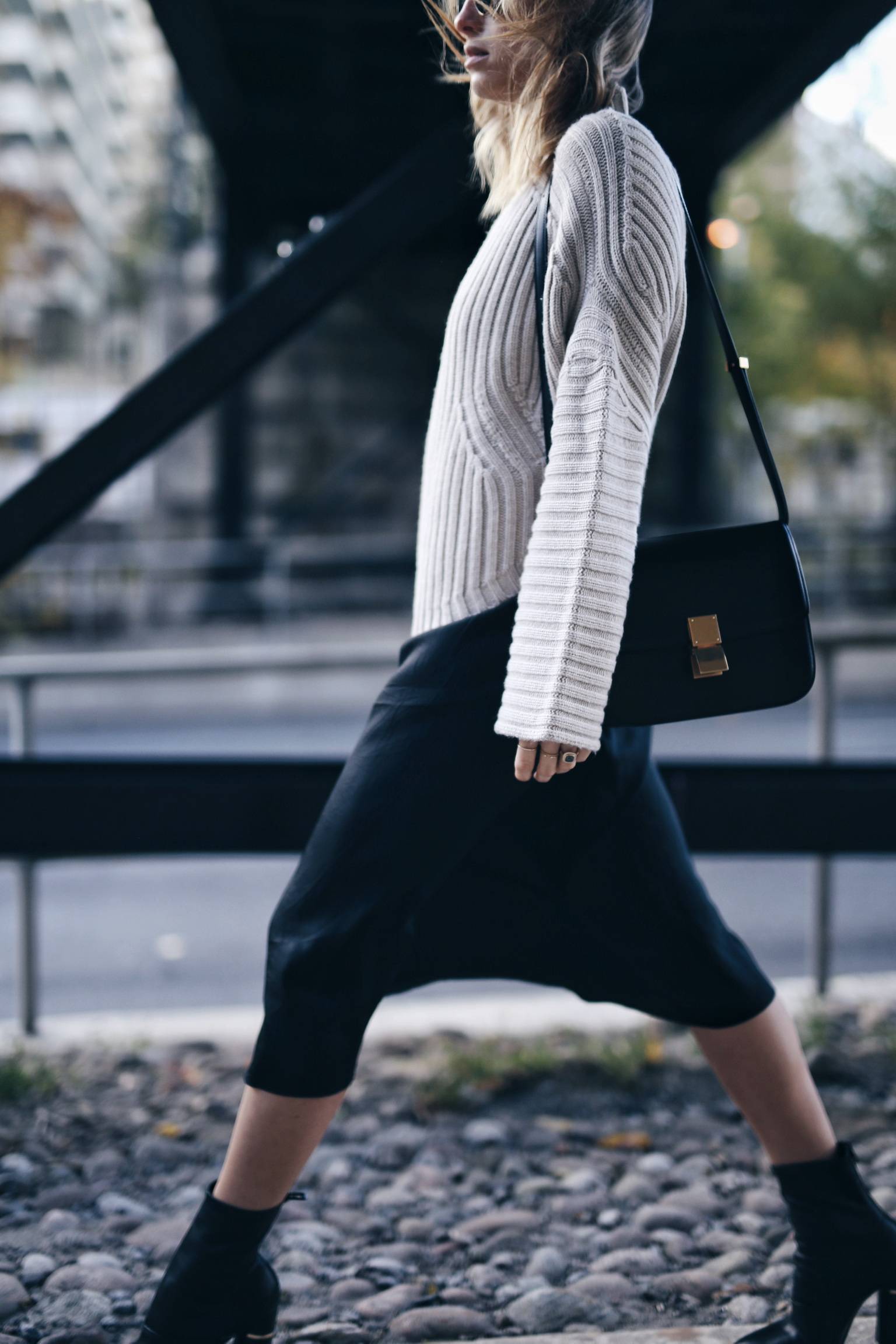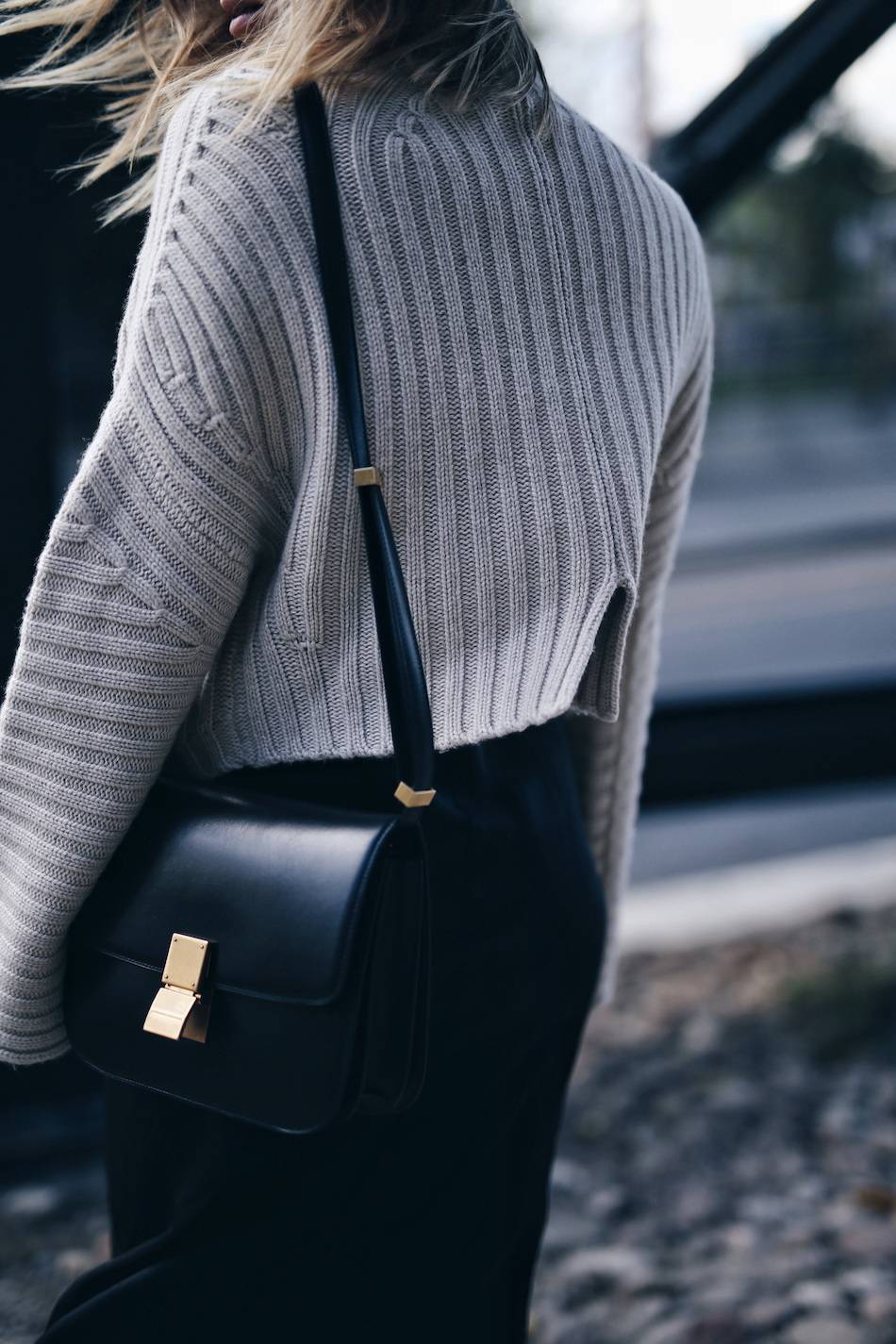 I've mentioned this before, but I find holiday party dressing a bit of a pain. You never know how formal people will go, and at the same time, you don't want to look underdressed or like you didn't try. This is a constant struggle for me… And I know I'm not alone here.
My solution? Slip dress + turtleneck sweater + booties. It's simple, chic, and you can easily dress it up with accessories (earrings and/or dressy heels) or a smokey eye makeup look. But my favourite part about the look is that it's basically two outfits in one: if the party is more formal, take off your turtleneck to show off the slip dress; if it's a bit more laid back, keep the sweater on 🙂
After wearing this outfit on Instagram, I got a lot of questions about where the pieces were from. I found The Dreslyn through ShopStyle and I'm pretty sure it's is the coolest online store ever. Everything is so beautifully curated, from the perfect Equipment silk blouse to Helmut Lang's grey knit sweater to IRO's classic leather jacket. All the colours are very neutral (my version of heaven) so everything goes together seamlessly. Also, just as an FYI, MM6 Maison Margiela is my new favourite brand.
What do you guys think of this look?
Photos by Andrew Cameron
Shot in collaboration with The Dreslyn and ShopStyle