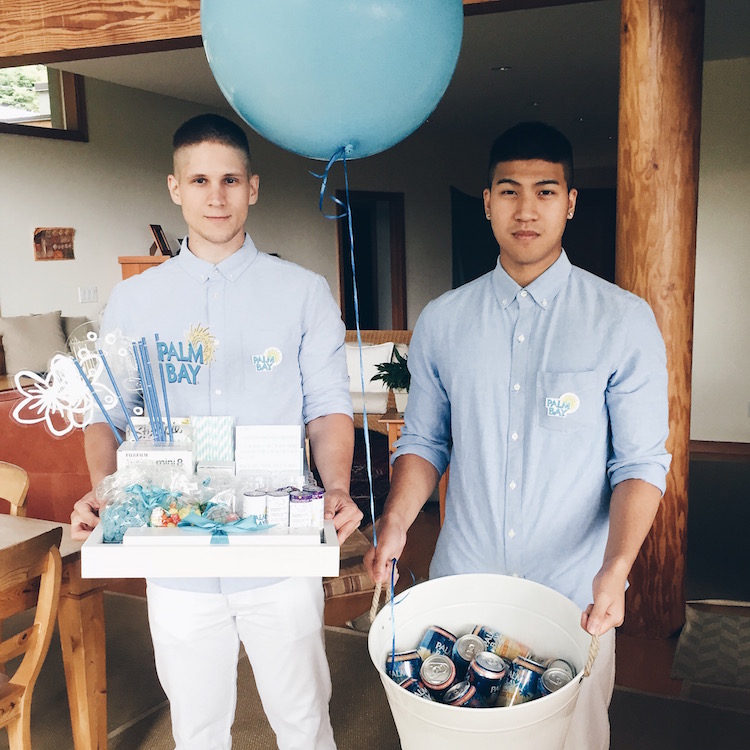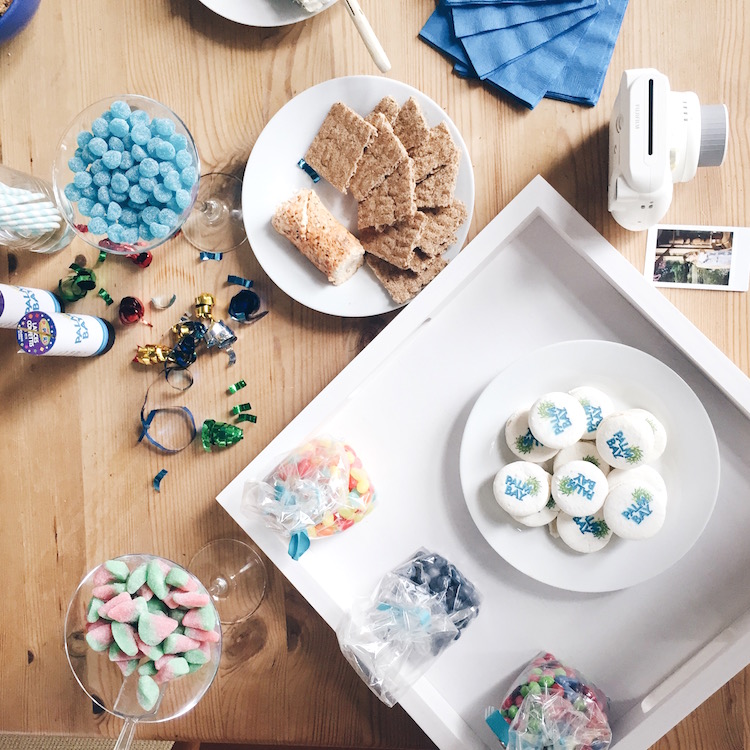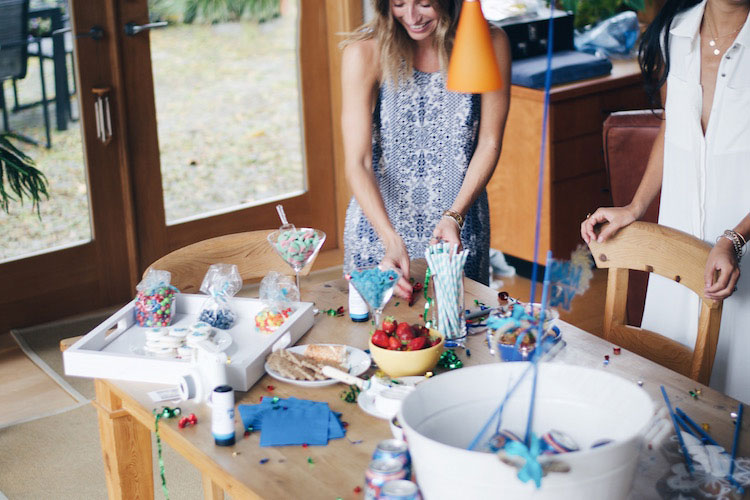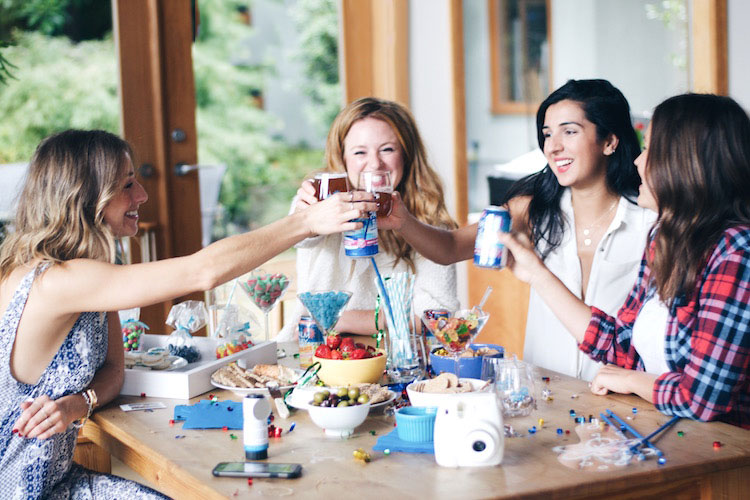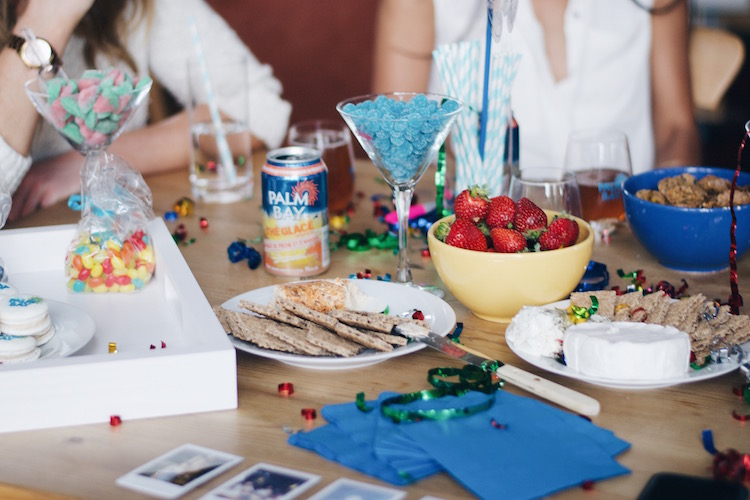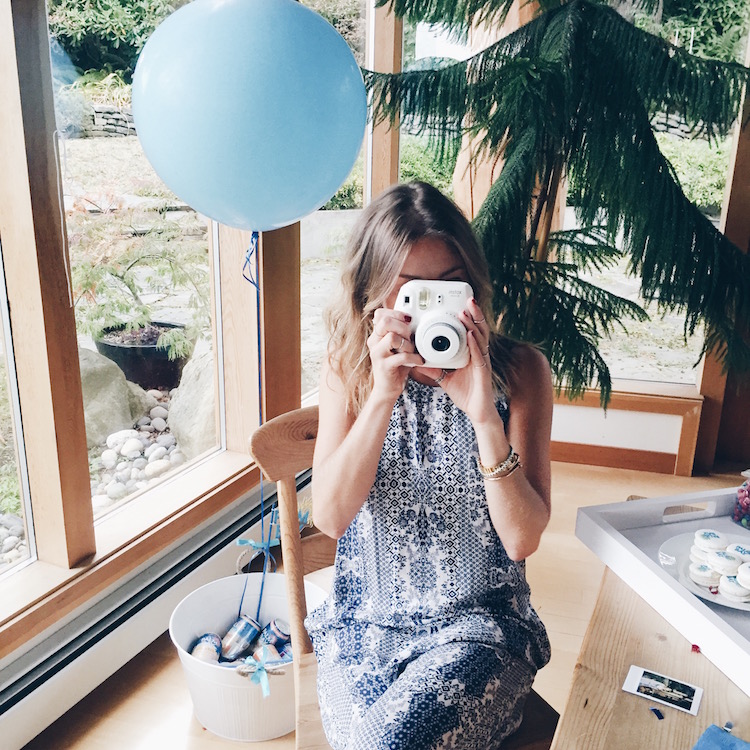 It's amazing how hard it can be to get your friends together… Between work + life, people are busy enough, and when you add in weddings and vacations in the summer, it's near impossible. I was dying to get my girls together for one last day in the summer and the idea of a Palm Bay Girls Night In fit the bill perfectly.
To be honest, it was pretty much the worst day we could have chosen to do this. It stormed that morning and so was pouring rain. We lost power for the entire day and night. I ended up drying my hair at the local Rec Centre! But we moved the party inside and took advantage anyway (hence the name Stormy Day Palm Bays). Besides, we got an amazing package from Palm Bay via some very cute delivery boys (the polaroid camera was a massive hit)!
Cheers to the end of summer my friends!