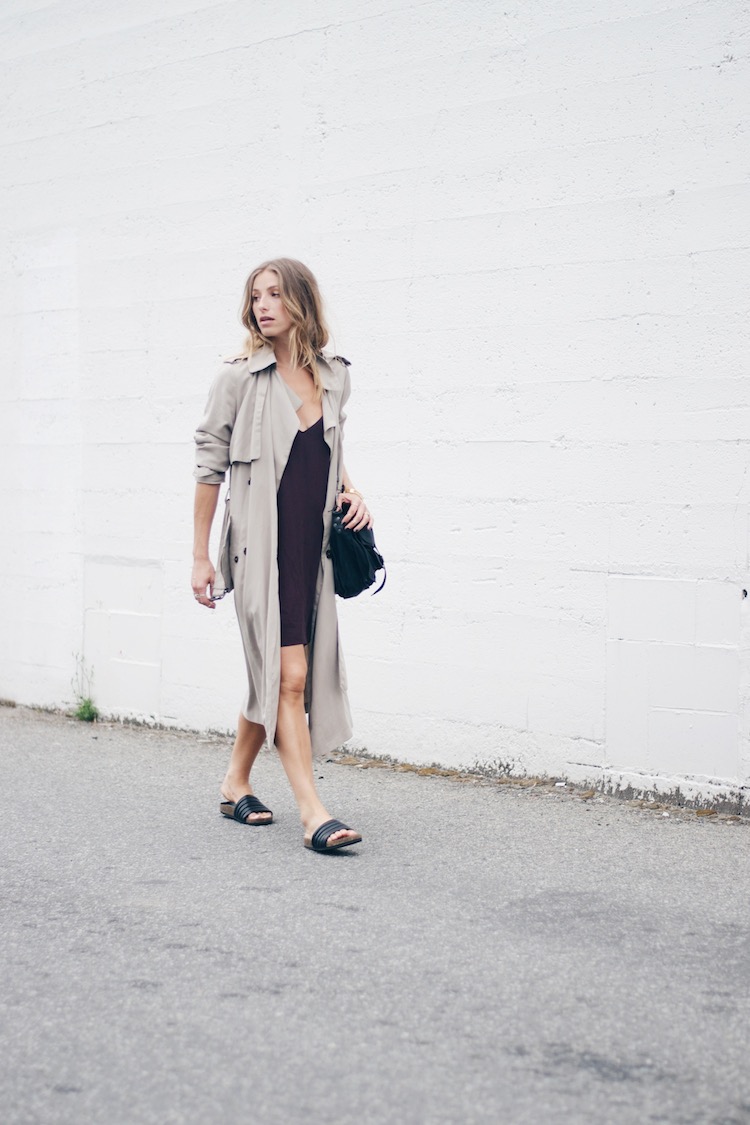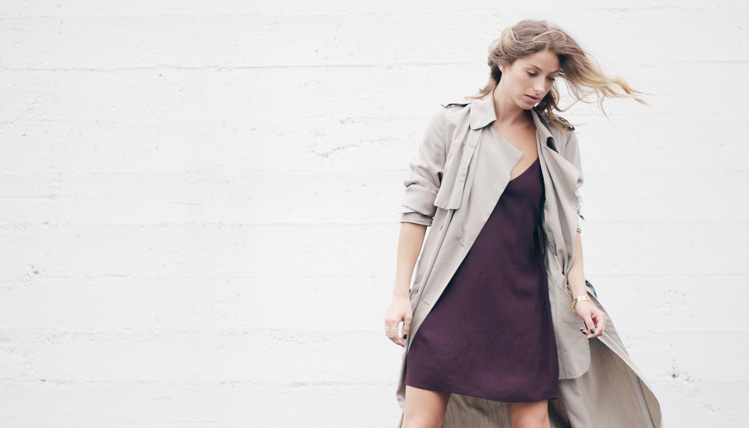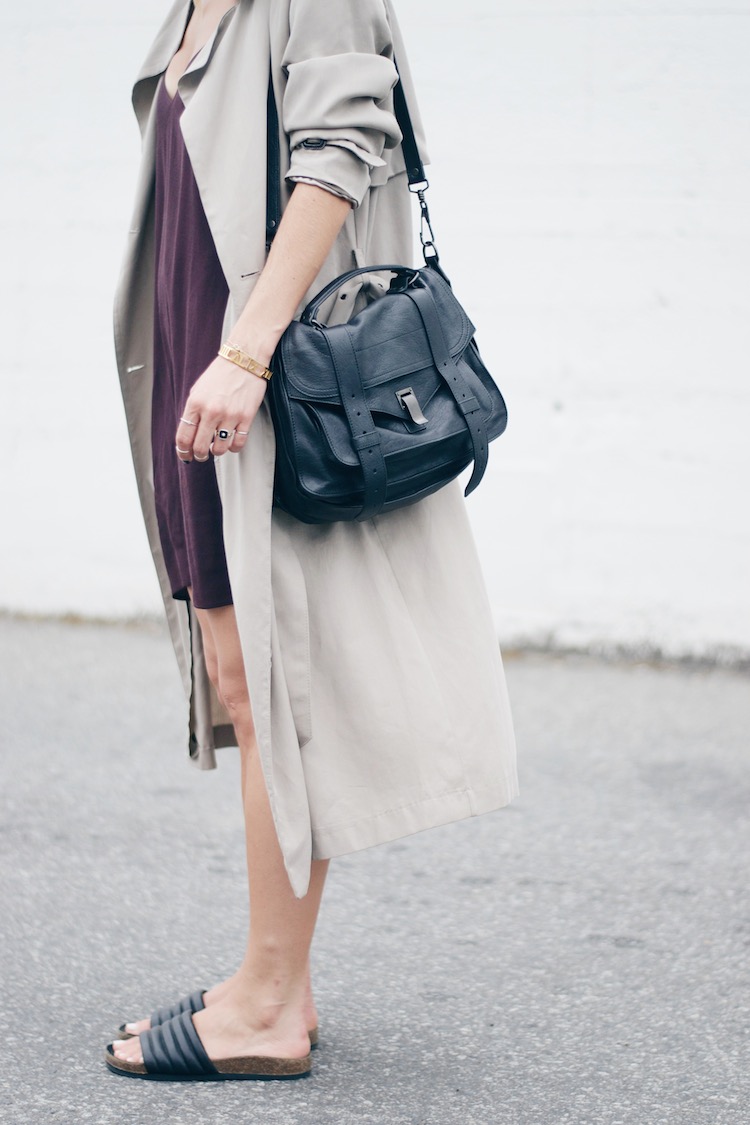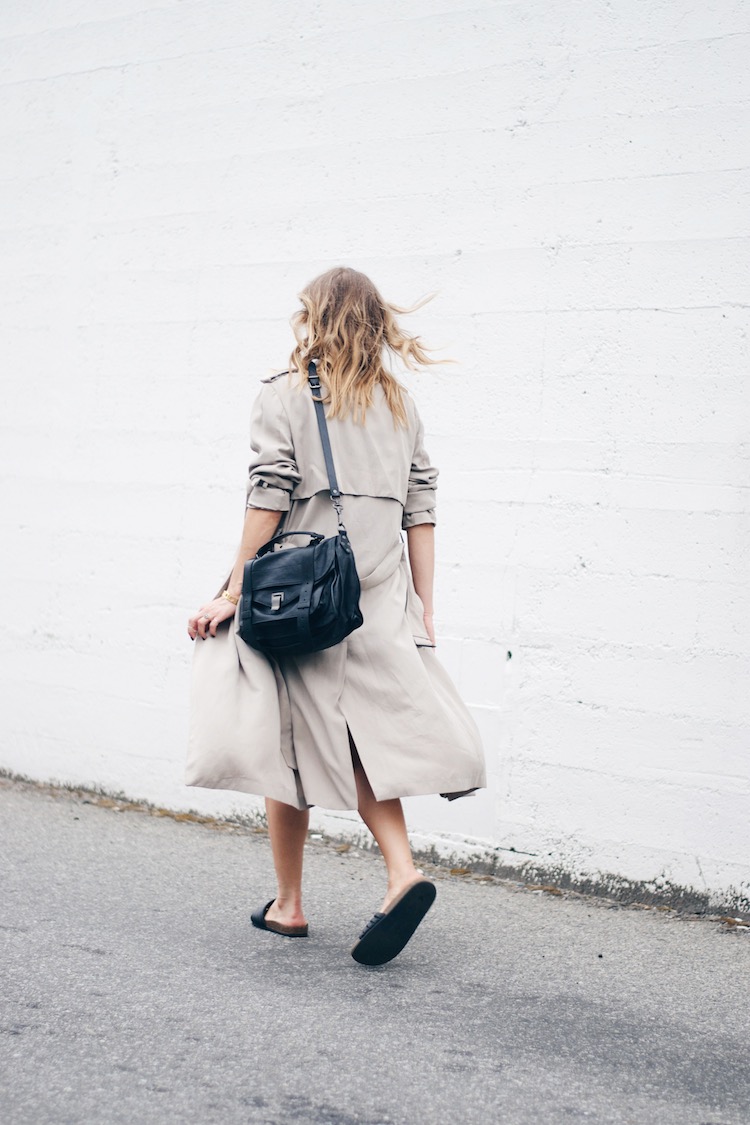 Zara duster, slides | Aritzia dress (similar) | Proenza Schouler bag
I love surprises. Just love them. The excitement, the thought that someone has put into them; it just makes them the most wonderful present of all. This past weekend, I got a pretty big one in the form of a tall, dark and handsome man (ok this sounds creepy, but the boy surprised me by flying out to Vancouver)! He was also smart enough to take a video as I opened the door and it's hilarious (and not exactly profanity-free)… Stay tuned on Instagram.
There has been a massive heat wave here lately (not complaining), but that does make putting on anything other than a bathing suit tricky and uncomfortable. There's honestly nothing I love more than an easy slip dress because it's not tight, it's comfortable and in heat like this, you really can't be thinking seriously about a complicated outfit (or ever, really). But don't discount the extras with an outfit like this- slides instead of flip flops and a super light duster (if you can stand it) make the look complete… and chic.
Happy Weekend loves!
Do you have any crazy/amazing surprise stories? Share them in the comments!