I dealt with acne when I was a teenager and young adult. Any of you who have ever had to cope with it will know how awful it can be. To combat that, I used very harsh ingredients, like salicylic acid and benzoyl peroxide before realizing that I had sensitive skin and actually needed to use products that were made for that.
Sensitive skin is tough to define, since everyone has different symptoms and reactions. On top of having fairly reactive skin, my skin gets incredibly dry in the winter (especially since moving to Toronto). I put together my top 5 tips for sensitive skin since I've tried many products over my years and learned what's worked for me. I also will usually patch test any products I'm unsure of. I hope this is helpful!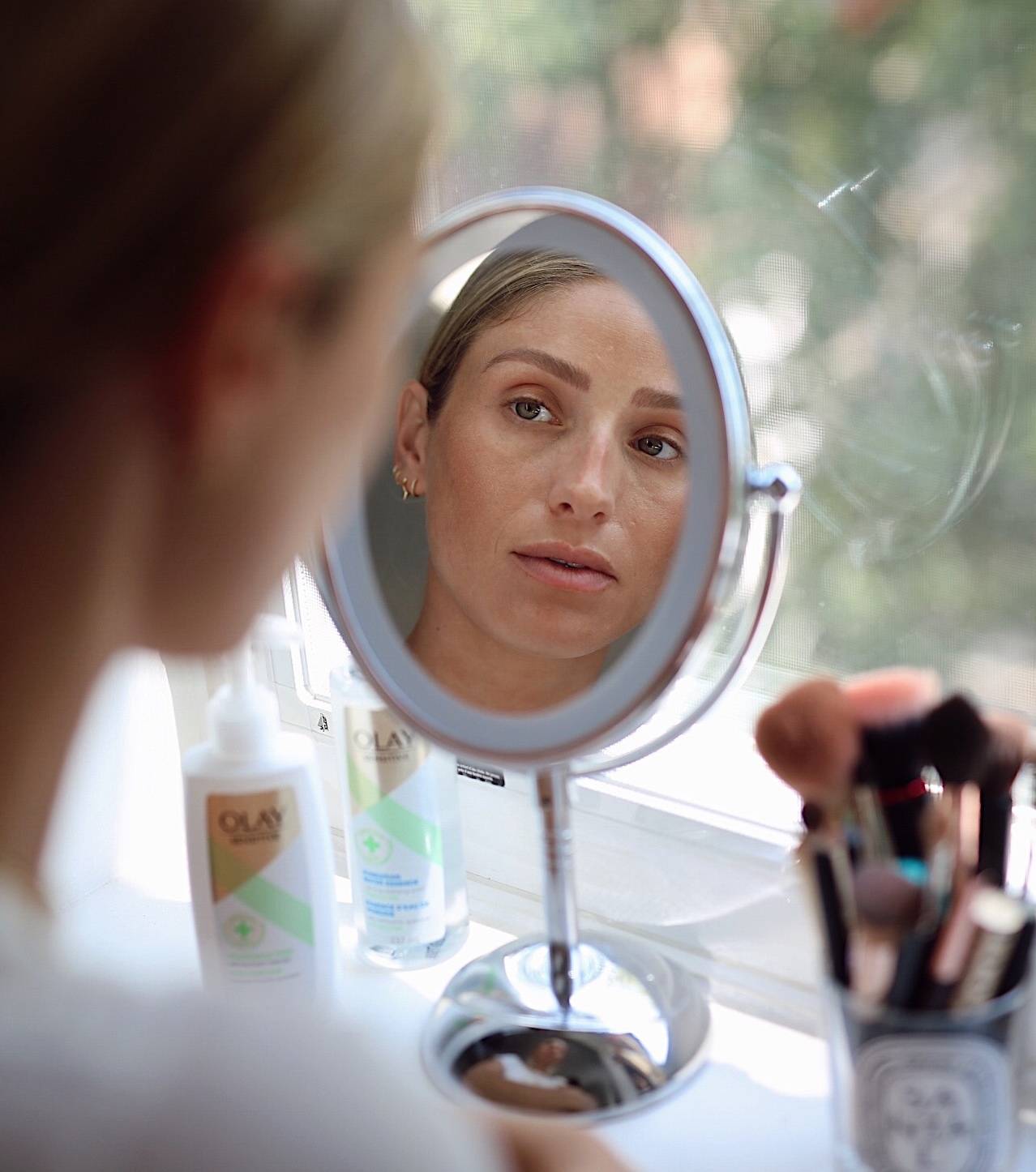 1. Choose products carefully
This may seem obvious but look for words like "fragrance free" "dye and paraben free" as fragrance and parabens are two common causes of irritation and flare-ups. And the shorter the ingredient list, the better: The American Academy of Dermatology recommends using products with around 10 ingredients for sensitive skin. The more complicated a formula, the more likely you are to introduce an irritant.

2. Use mild cleansing agents
Soaps and face washes with harsh chemicals + preservatives can dry, damage, and irritate your skin (I hate that tight, dry feeling you can get with some severe cleansers). 73% of women have sensitive skin, but only 11% of cleansers are actually made for sensitive skin. Go for mild cleansers free of dyes + soaps – I've been using Olay's new sensitive cleansing line and particularly love their Calming Liquid Fragrance Free cleanser. I didn't actually know Olay had a sensitive skin line until they approached me and was pleasantly surprised that it didn't irritate my skin. I've been using it morning and night, which I've now learned is important to strengthen the skin barrier over time, which in turn prevents future flare ups. The whole Olay Sensitive cleansing collection is also free of dyes and soaps.
For anyone not as concerned about fragrance, whether you prefer it or don't react to it, Olay also has Hungarian Water Essence.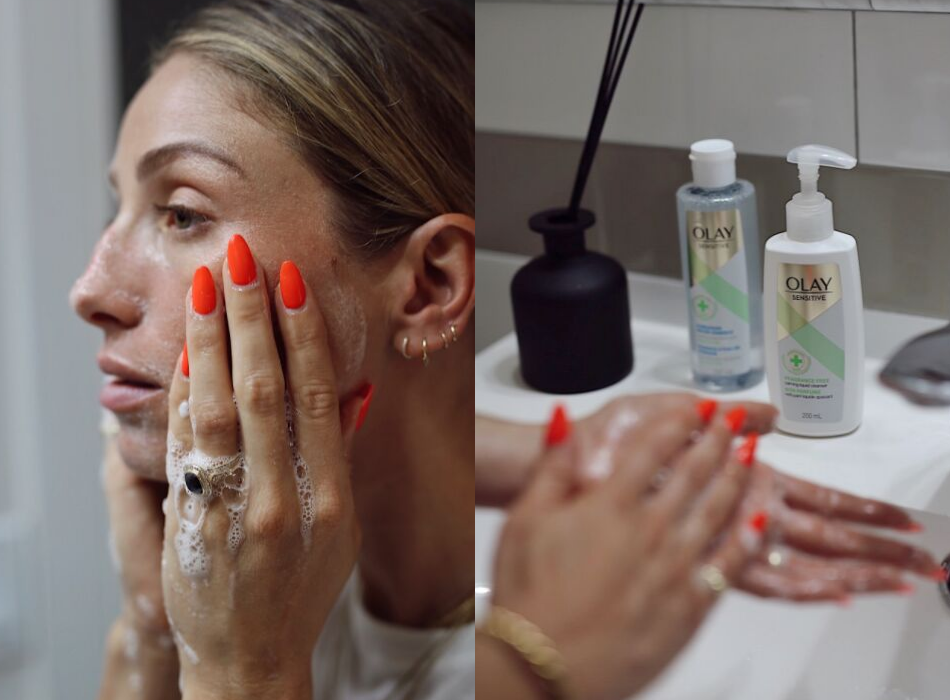 3. Keep it simple
Whenever my skin reacts to something I go back to using a simple, fragrance free face cleanser and moisturizer. It soothes my skin and doesn't further irritate it. Once my skin has calmed down, I try to figure out which product irritated my skin.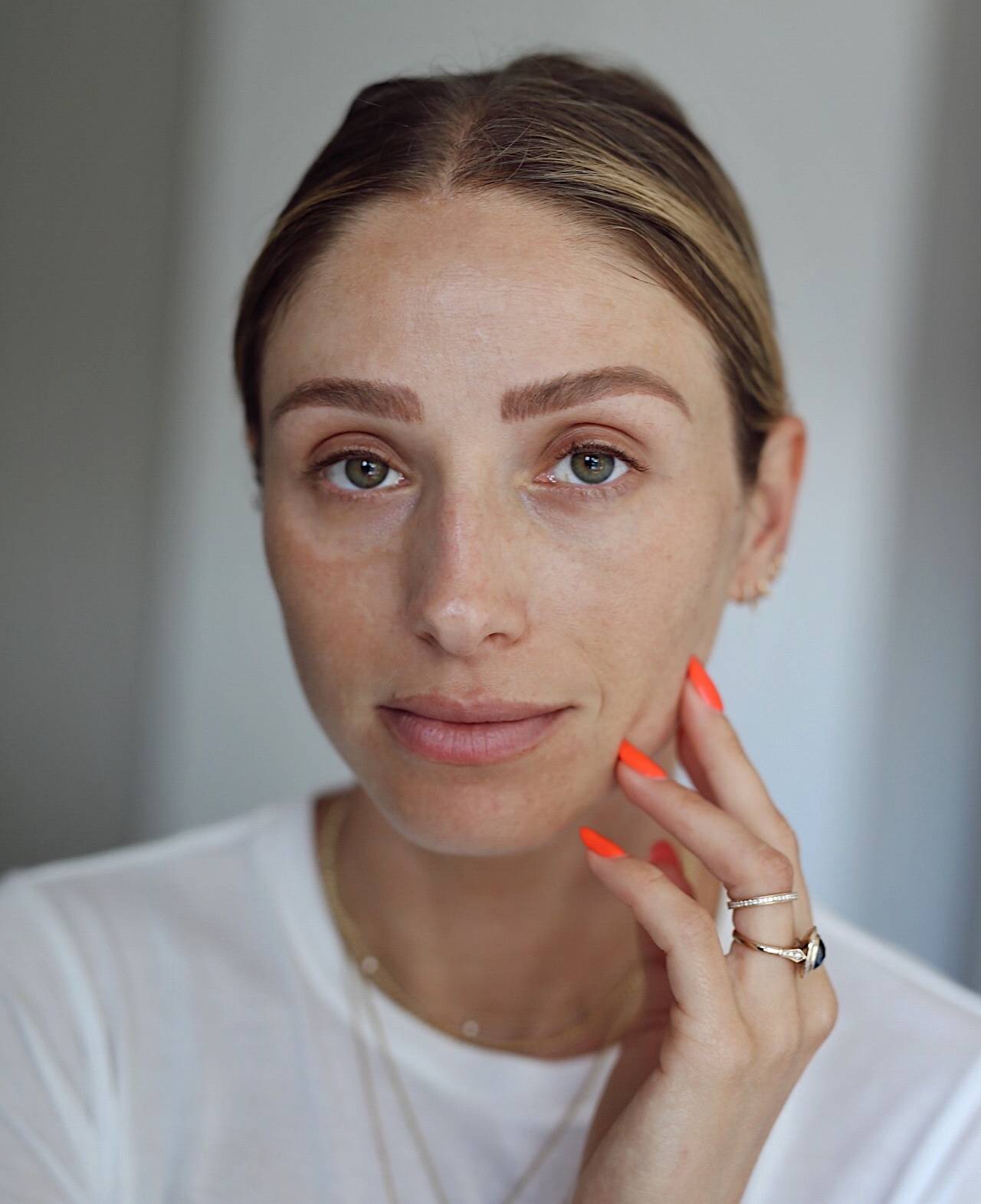 4. Wear sunscreen!
This is super important and something I always reiterate (my brothers in law make so much fun of me for it). Use a moisturizer with sunscreen or add in into your morning routine before makeup. I tend to use a fragrance free one that's good for sensitive skin and doesn't break me out.
5. Don't forget about makeup
It can be easy to overlook makeup as it's not necessarily being absorbed into your skin, but it can irritate a lot. I've been using a pressed mineral powder foundation for years and it's what I always go back to whenever I need a non irritating, calming product.
I avoid waterproof mascaras and liners as they usually need harsher makeup removers and cleansers to remove. I also wash my brushes regularly (or try to) to keep any unwanted bacteria and irritants away.
Lastly, I always make sure to actually take off all my makeup at the end of the day. I've started double cleansing (I used to think it was unnecessary, but it really helps keep your skin clear and calm by removing makeup and excess oil/buildup) with the Olay Hungarian Hungarian Water Essence before actually washing my face.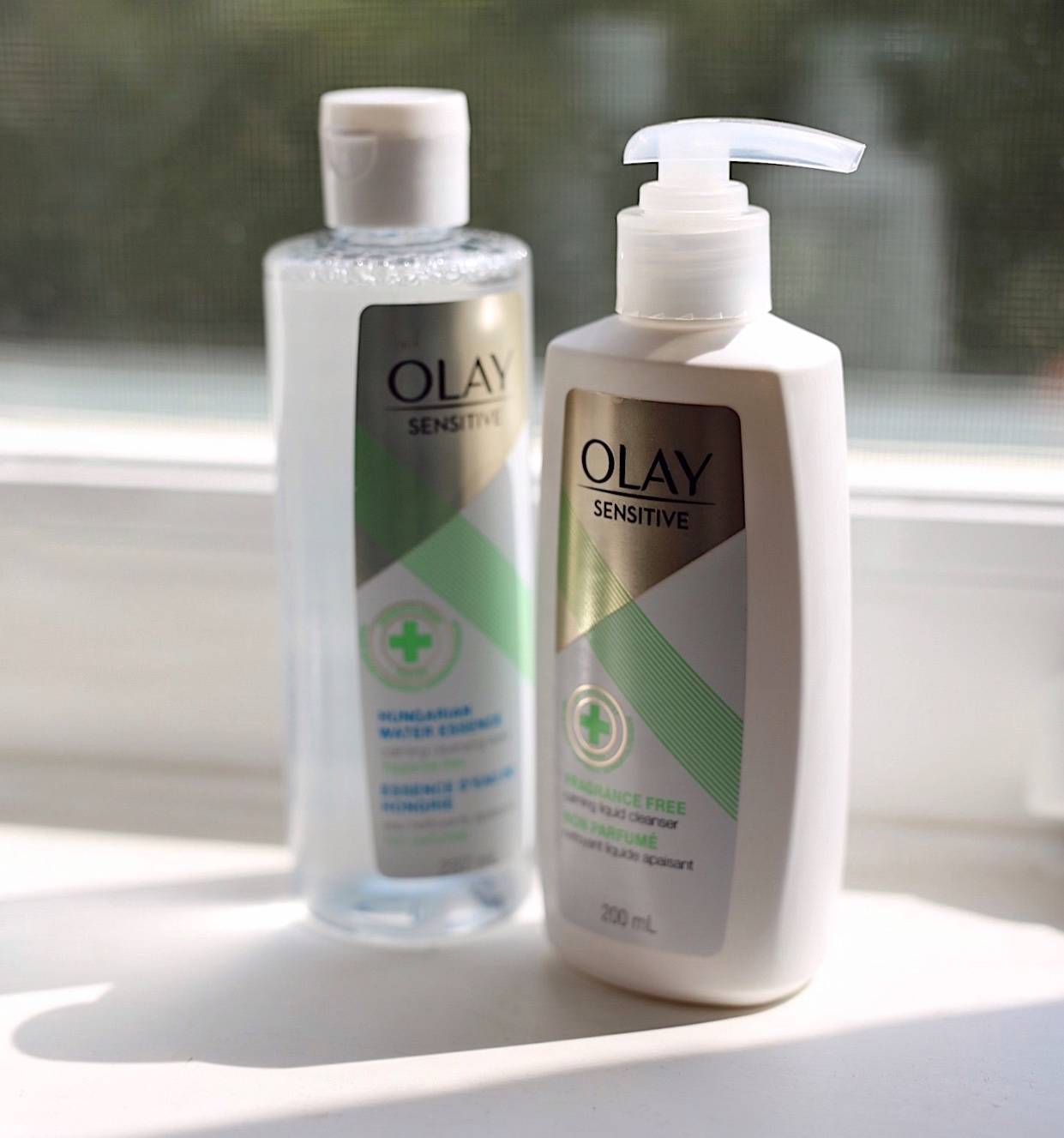 Shot in collaboration with Olay