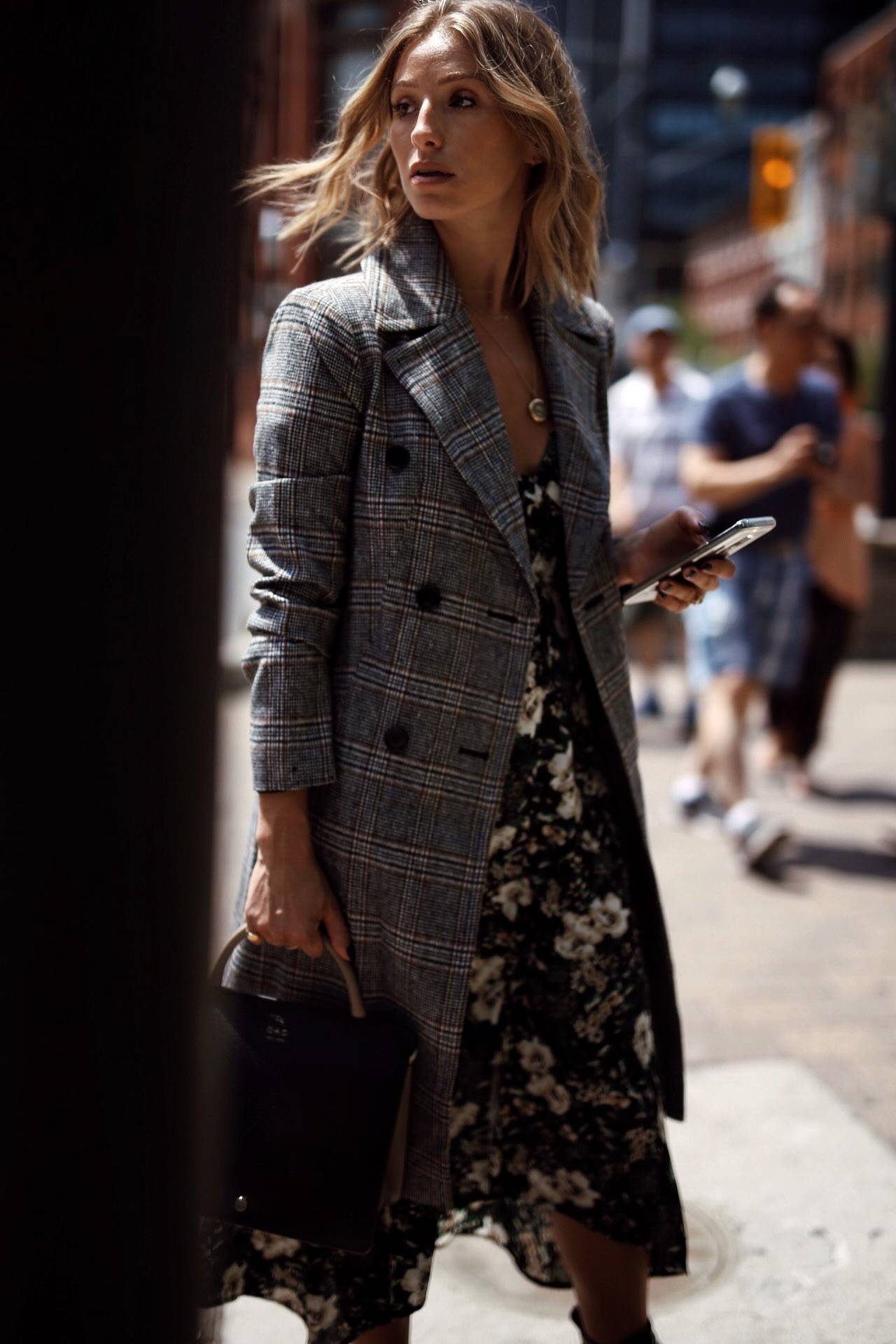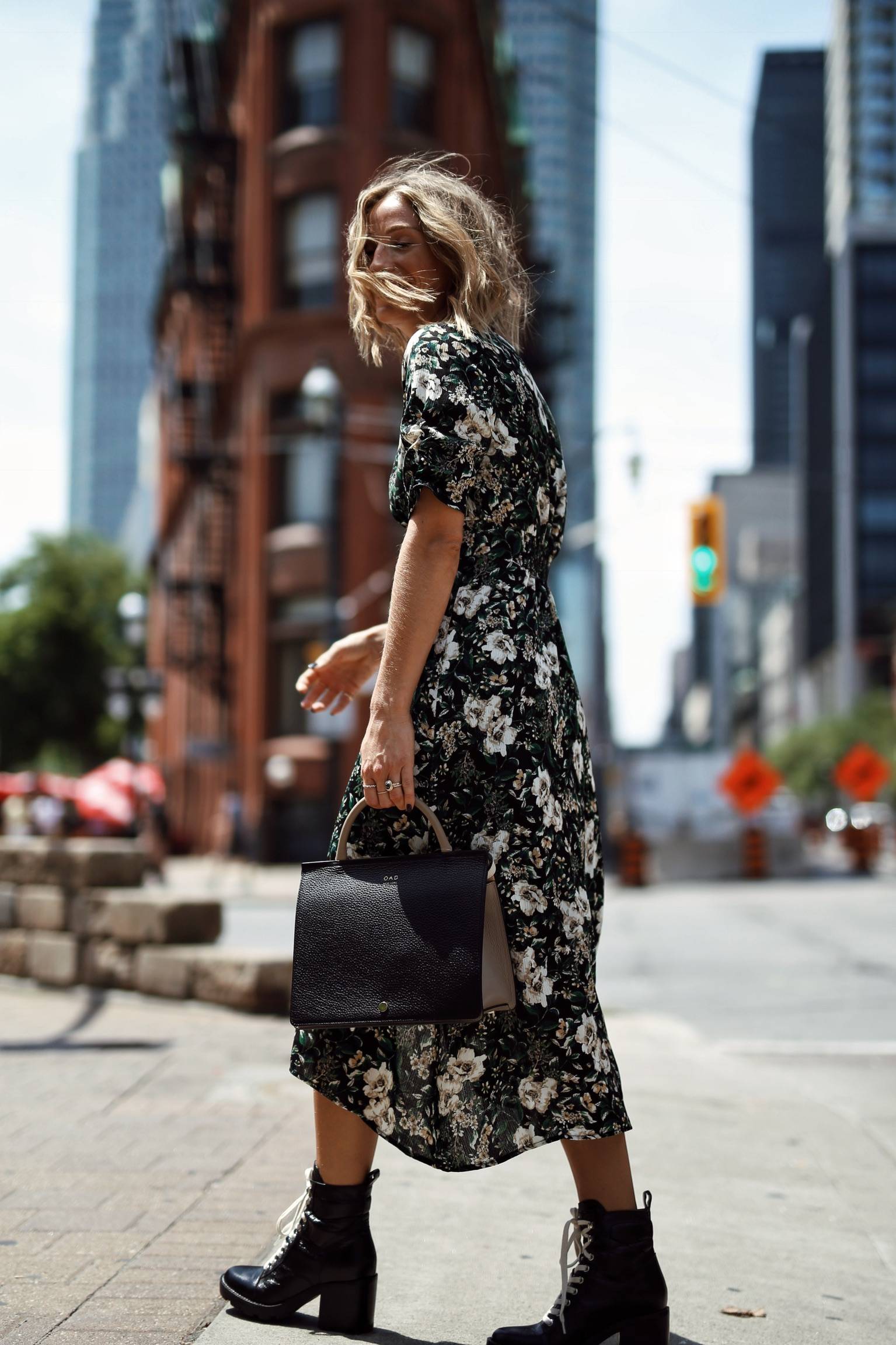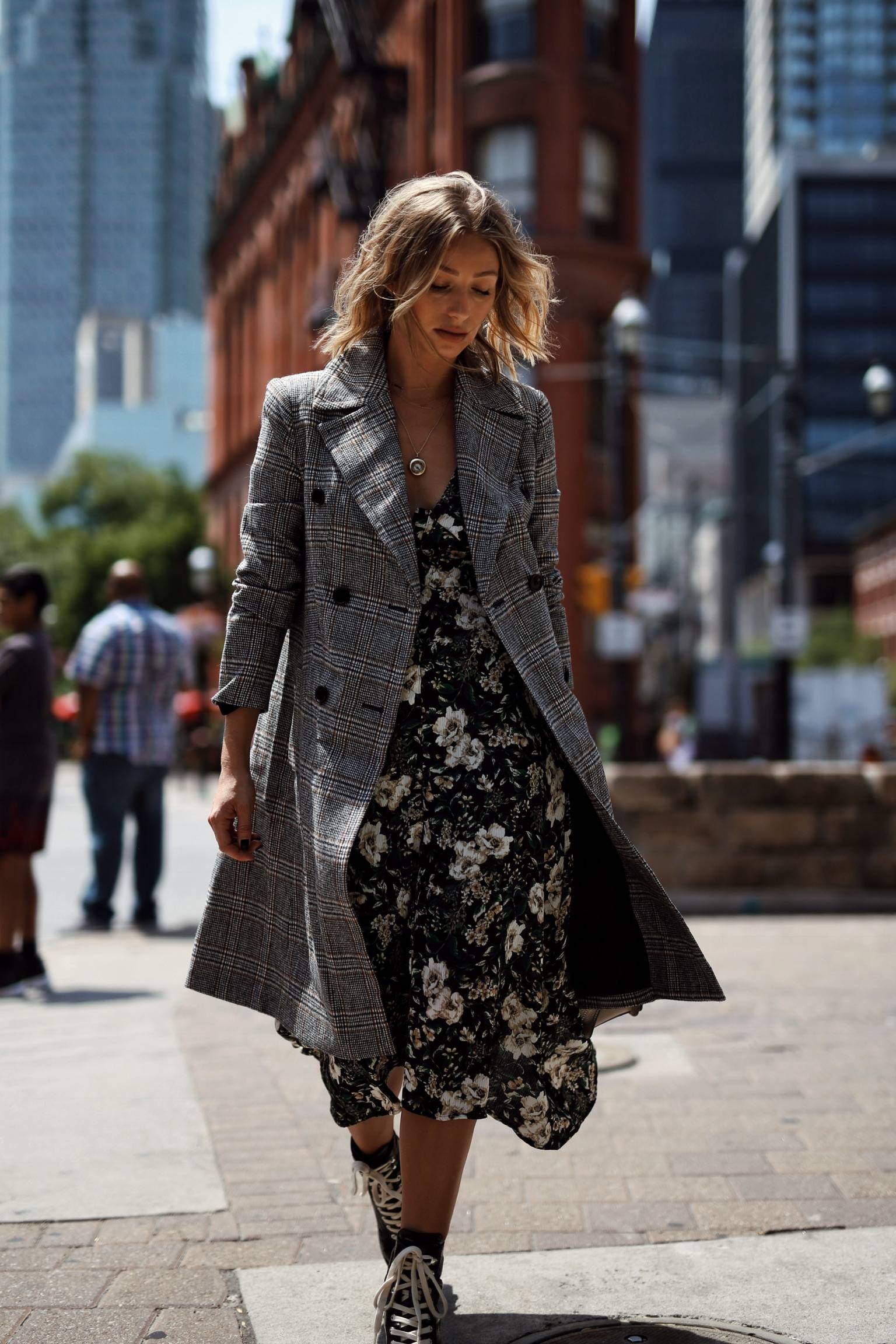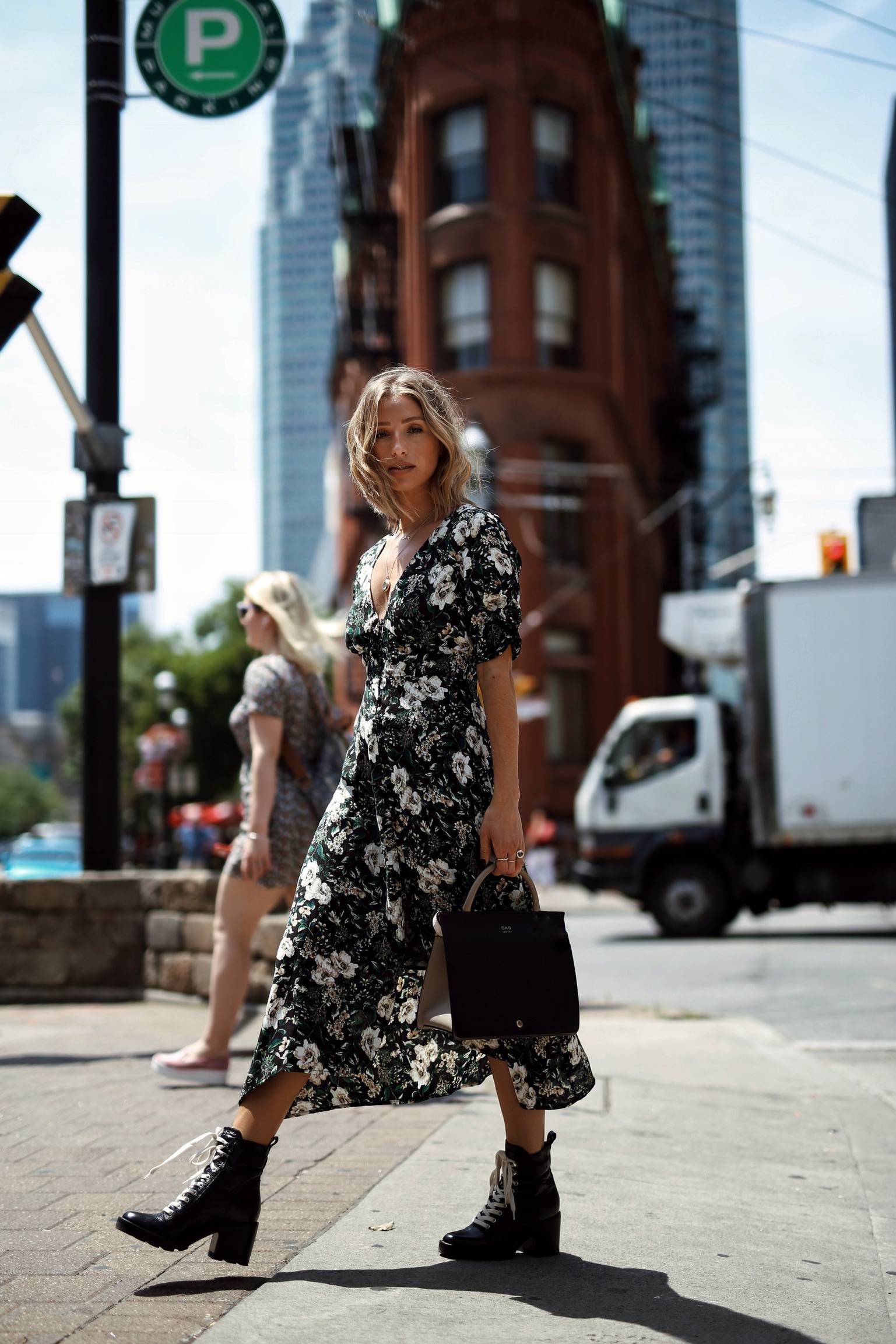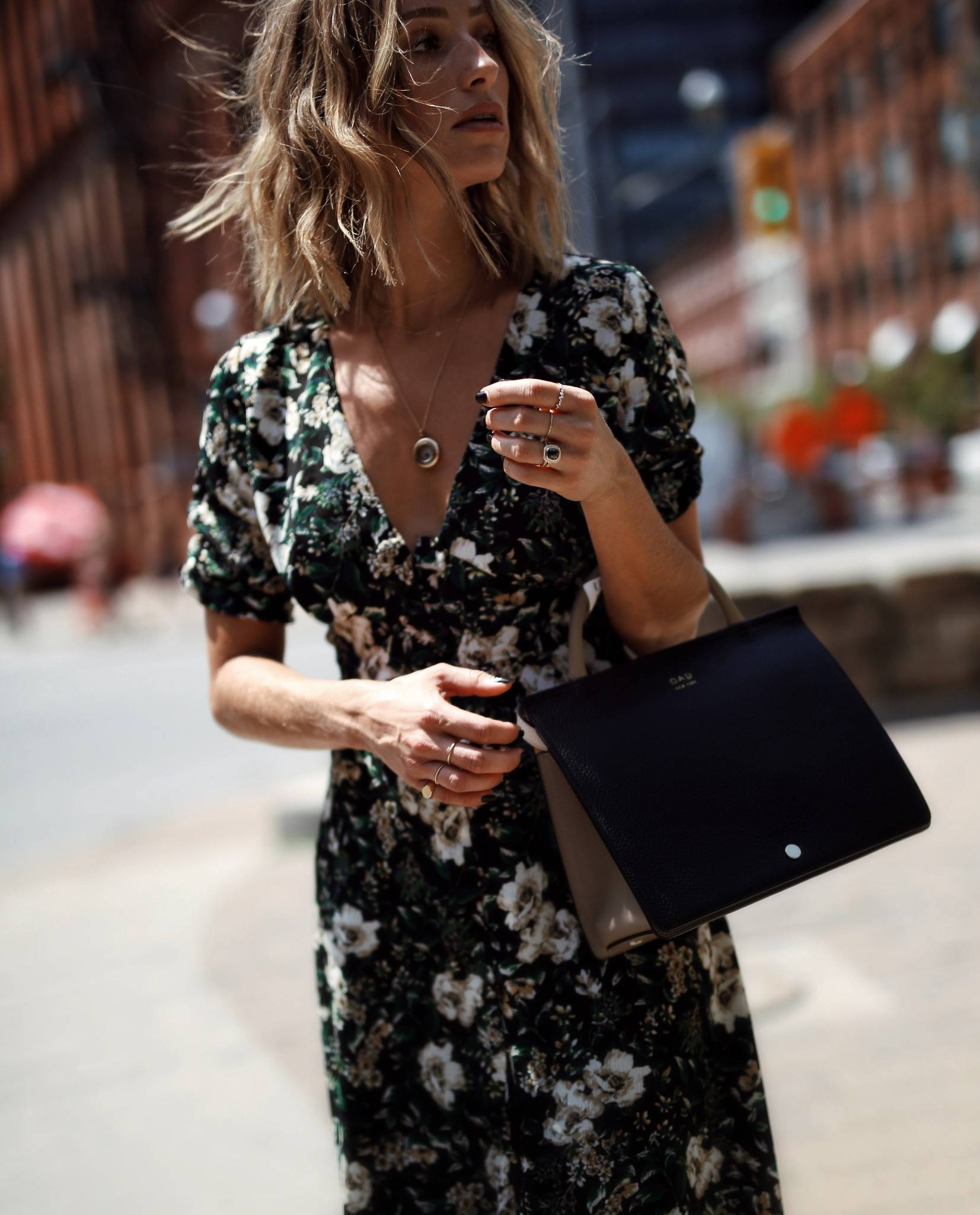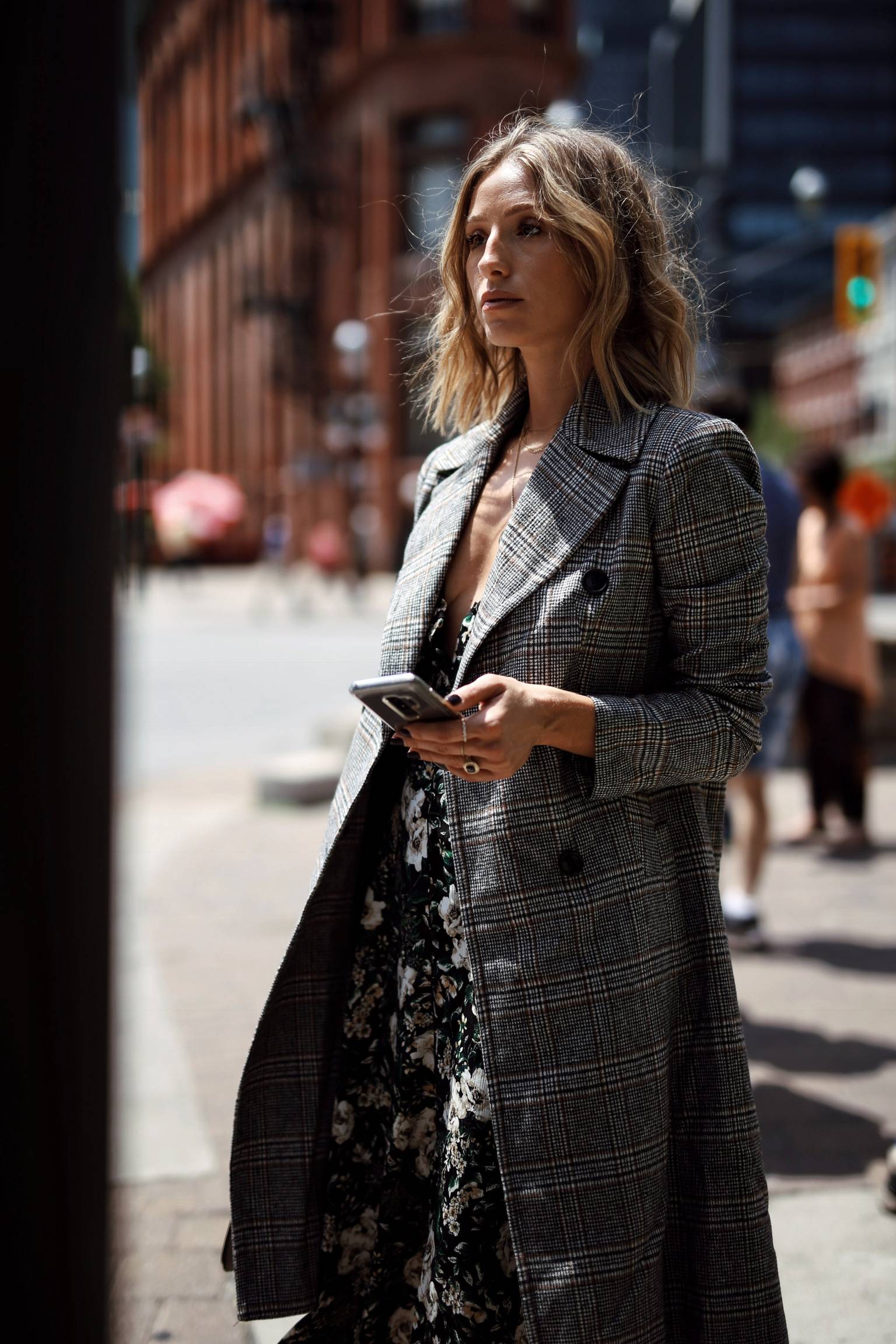 Well, it's the end of July and that means the legendary Nordstrom anniversary sale is happening again. It's a unique sale in that you can actually get new merchandise on sale before it goes back to regular price on August 5th. Nordstrom is also offering personal stylists, beauty stylists + alterations on your anniversary sale purchases. To make it a little easier for you as we move into fall, I've put together my top 5 transition pieces for fall (all on sale).
1. FLORAL DRESS
Florals may scream spring + summer, but a more muted and romantic version of the trend is big for fall. I've been playing around with colours and print a lot more, and really love the mixture of floral + plaid together.
2. LACE UP BOOTIES
Lace up booties are a huge trend in and of itself, but I love the heavy, more masculine version of these for fall (especially paired with a more feminine piece like a floral dress). Doc Martens are definitely back (my 90's self is jumping for joy!), but if they're a little too intense for you, go for a chunky combat boot that looks just as good with jeans (or jean shorts) and a tee as it does with a dress.
The Marc Fisher booties I'm wearing above come with two sets of laces – one black and one white. The white laces have a kind of high end, designer vibe and the black ones are great for more muted everyday wear.
3. PLAID BLAZER/COAT
Plaid outerwear has become a staple in my wardrobe for the past few seasons, but if you don't have one, I highly recommend getting a plaid blazer and/or coat. The Savile Row trend is big this fall – Savile Row is a street in London where a lot of bespoke suits are made and it's become synonymous with beautifully cut menswear pieces. Wear a plaid blazer over shorts + a tee or a dress in the summer evenings and then pair it with basically everything as we move into fall.
Even though I know you probably don't want to think about fall and winter right now, the Anniversary sale is actually great time to shop for coats. They have new and beautiful styles right now on sale until August 5th! I've picked some of my favourites below.
4. TOP HANDLE BAG
We're veering away from slouchy bags and going for a more ladylike (and practical) purse. Top-handle bags look more fashion-forward and put together than a shoulder bag and they're being shown in all different sizes from the baby bag trend to full size. I love the vintage-inspired element and their shape also makes for easy item retrieval (I am constantly losing my keys in my purse!)
5. PENDANT NECKLACE
A perennial favourite of mine, I've included pendant necklaces on my list as I love how versatile they are. They look amazing with low cut tops + dresses in the summer and they dress up tees + sweaters in the fall. I tend to go for vintage-inspired gold pendants and layer them with lots of dainty necklaces.

I've also gone through every item on sale and picked my favourites below… Happy Shopping!
Shot in collaboration with Nordstrom + ShopStyle by Andrew Cameron