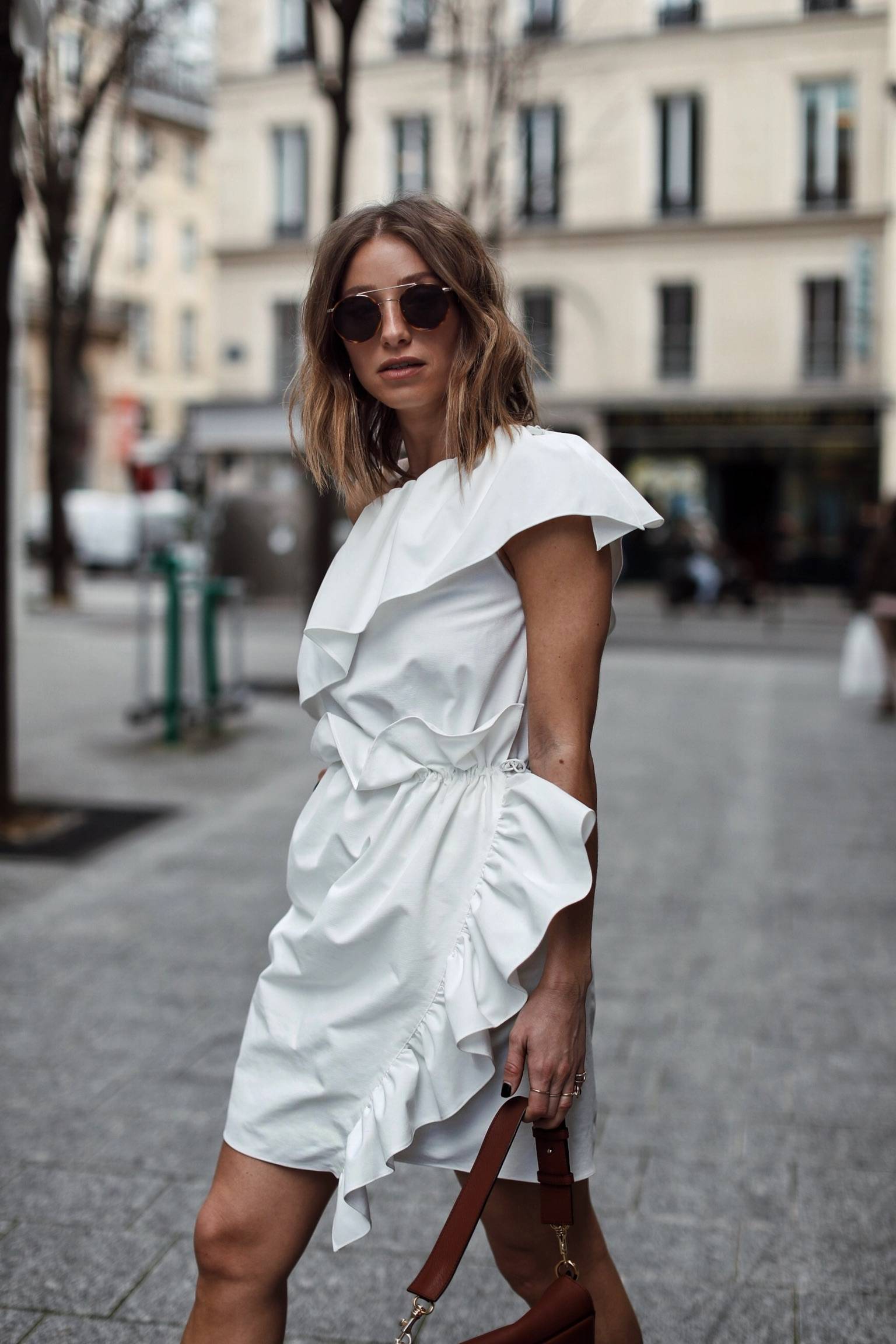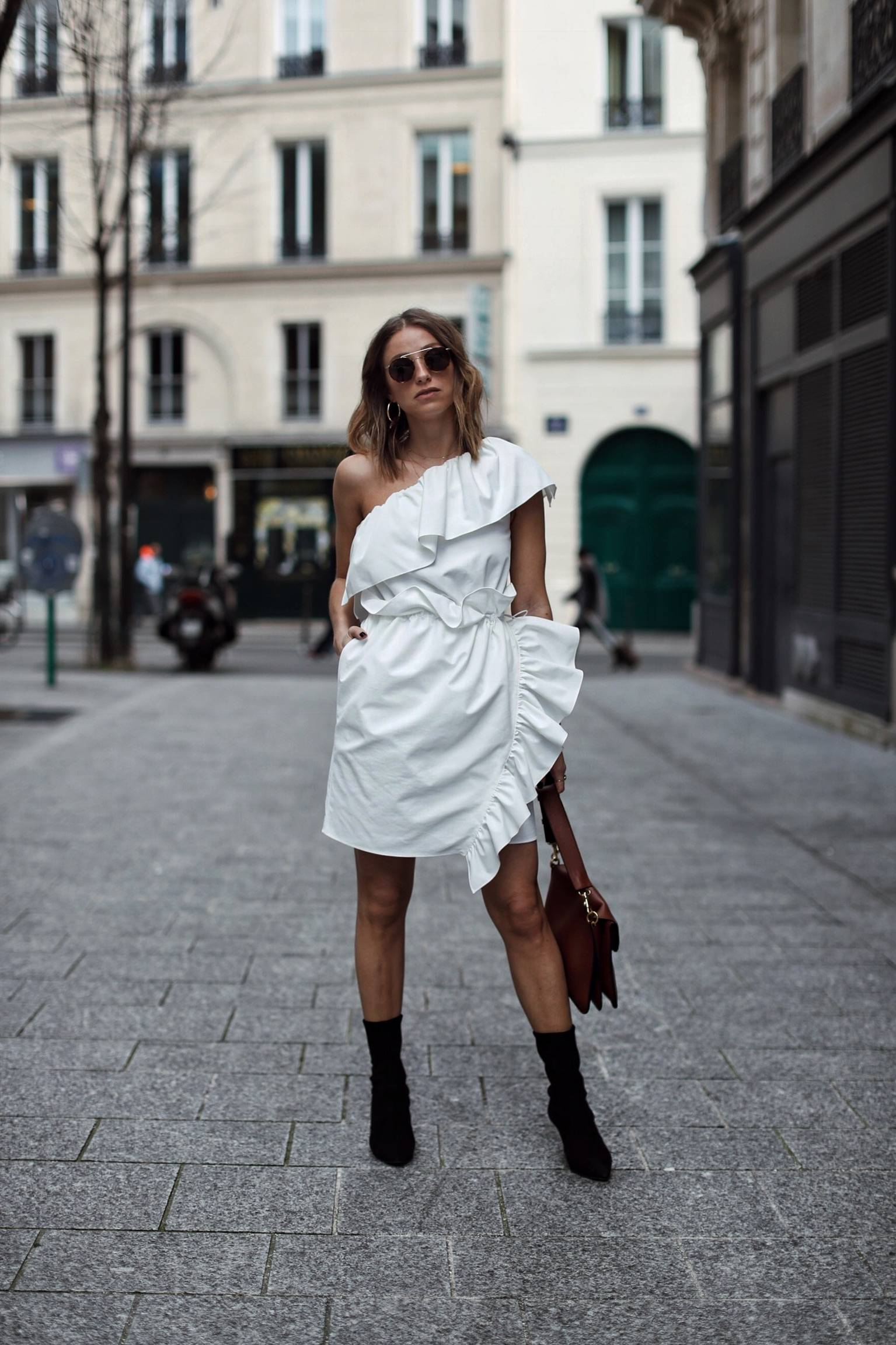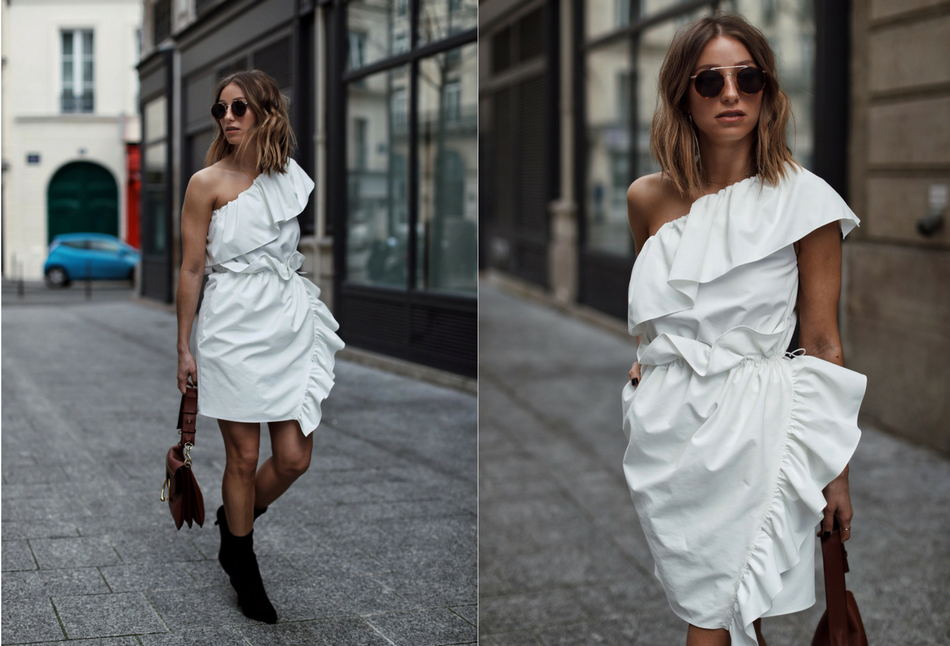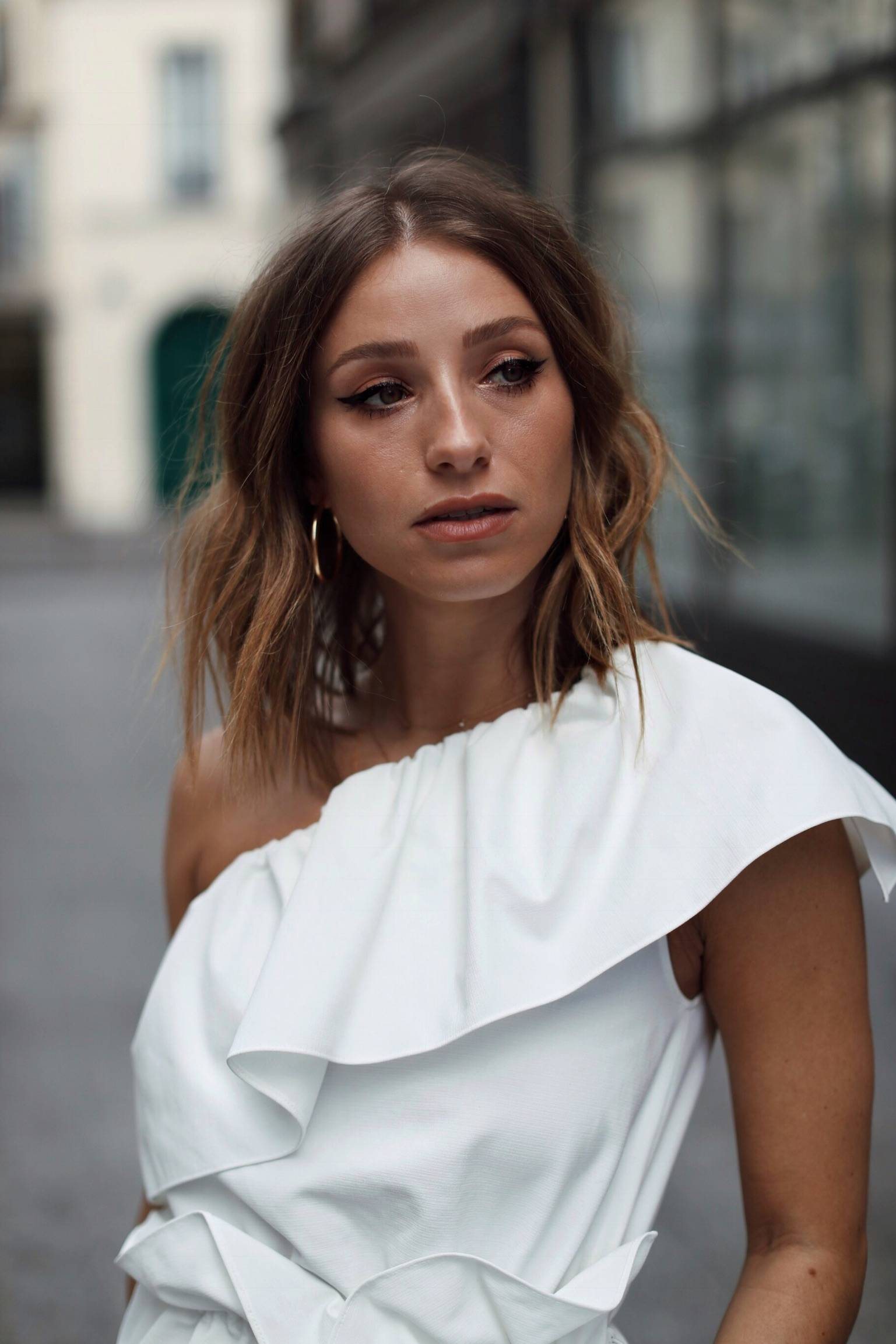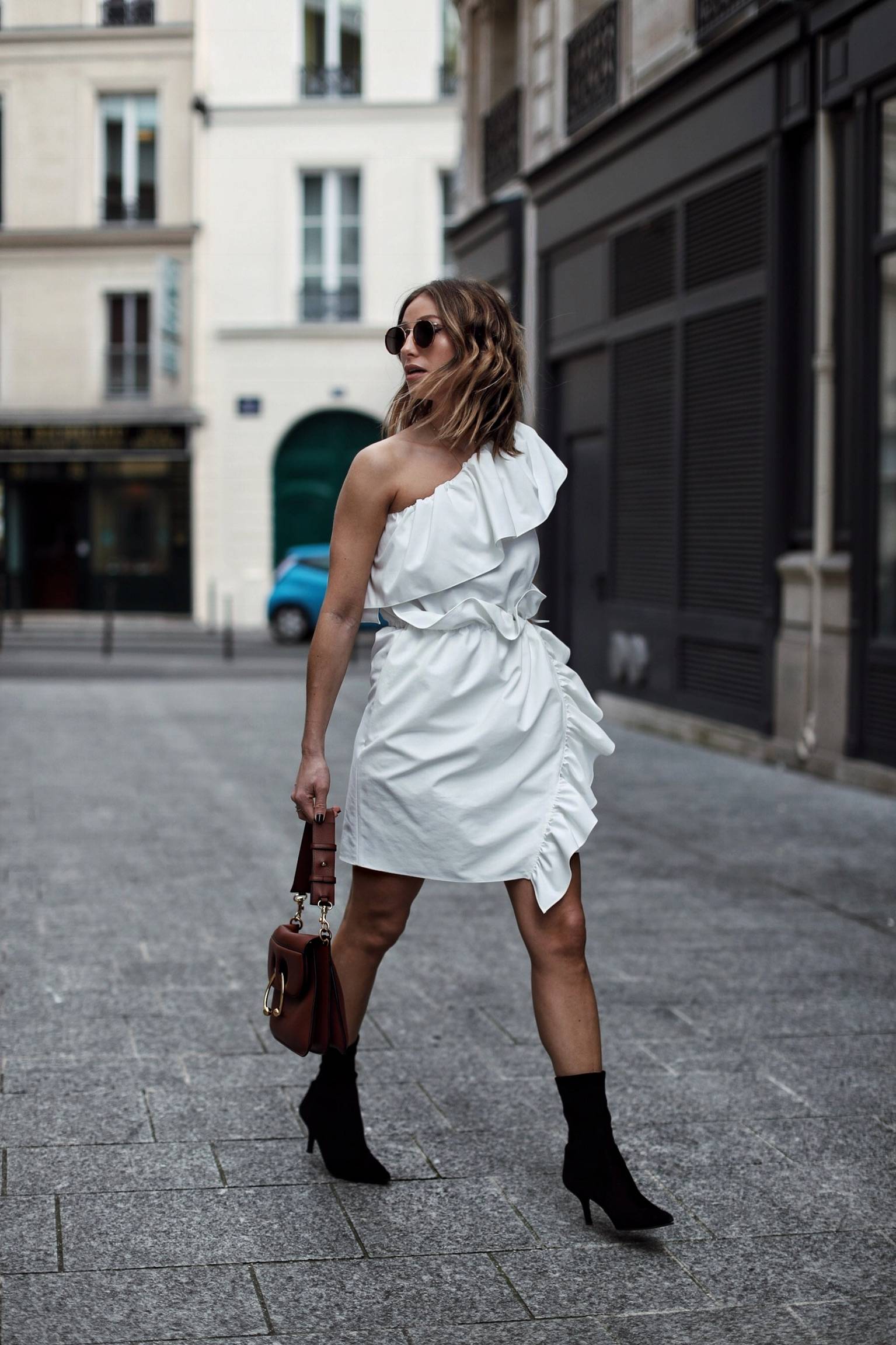 PSA: Let's say goodbye to winter whiteouts and hello to my favourite white pieces for spring/summer, even if it is slightly premature. White is the perfect spring colour because it goes with everything and can easily be dressed up or down. When it's done right, white can be incredibly flattering – wear it with confidence and it says you have your sh*t together (unless you're drinking red wine…)
Tip: click the title of each piece to shop!
I stepped outside my comfort zone on this one (as seen above) and I'm so glad I did. I love the one shoulder aspect and the volume is very avant-garde and chic – perfect for Paris.
This is the perfect casual summer LWD (little white dress). It's comfortable and easy to wear (and in my shopping bag at Aritzia…). Pair it with a straw bag (love this one) and sneakers or dress it up with tan leather sandals.
As if I needed any more blazers from Zara… I love that this one comes with matching trousers to make it an incredibly chic white suit (HRC, anyone?). You can also tone it down with denim, like a pair of vintage shorts or boyfriend jeans.
I am always very wary of white jeans – I find they can easily look tasteless. But I love the retro vibe of these Topshop jeans, especially as they're not overly tight. I would pair them with a bodysuit and add pop of colour with trendy cat-eye sunglasses.
The ring handbag has been a trend for a while (I've been coveting this Chloe bag), and Shopbop's exclusive gorgeous white shearling version is on major sale.
photos by Jeff Thibodeau