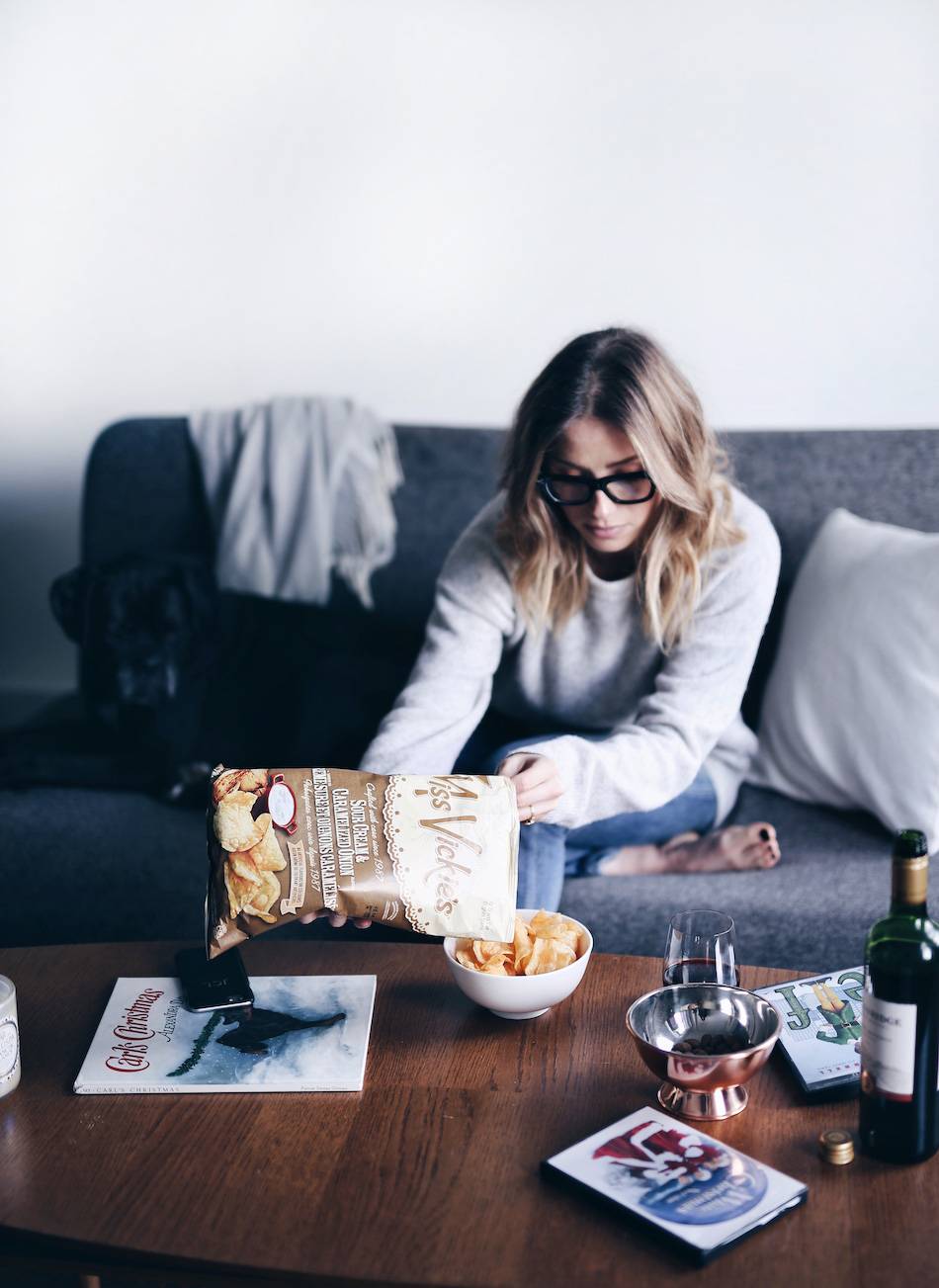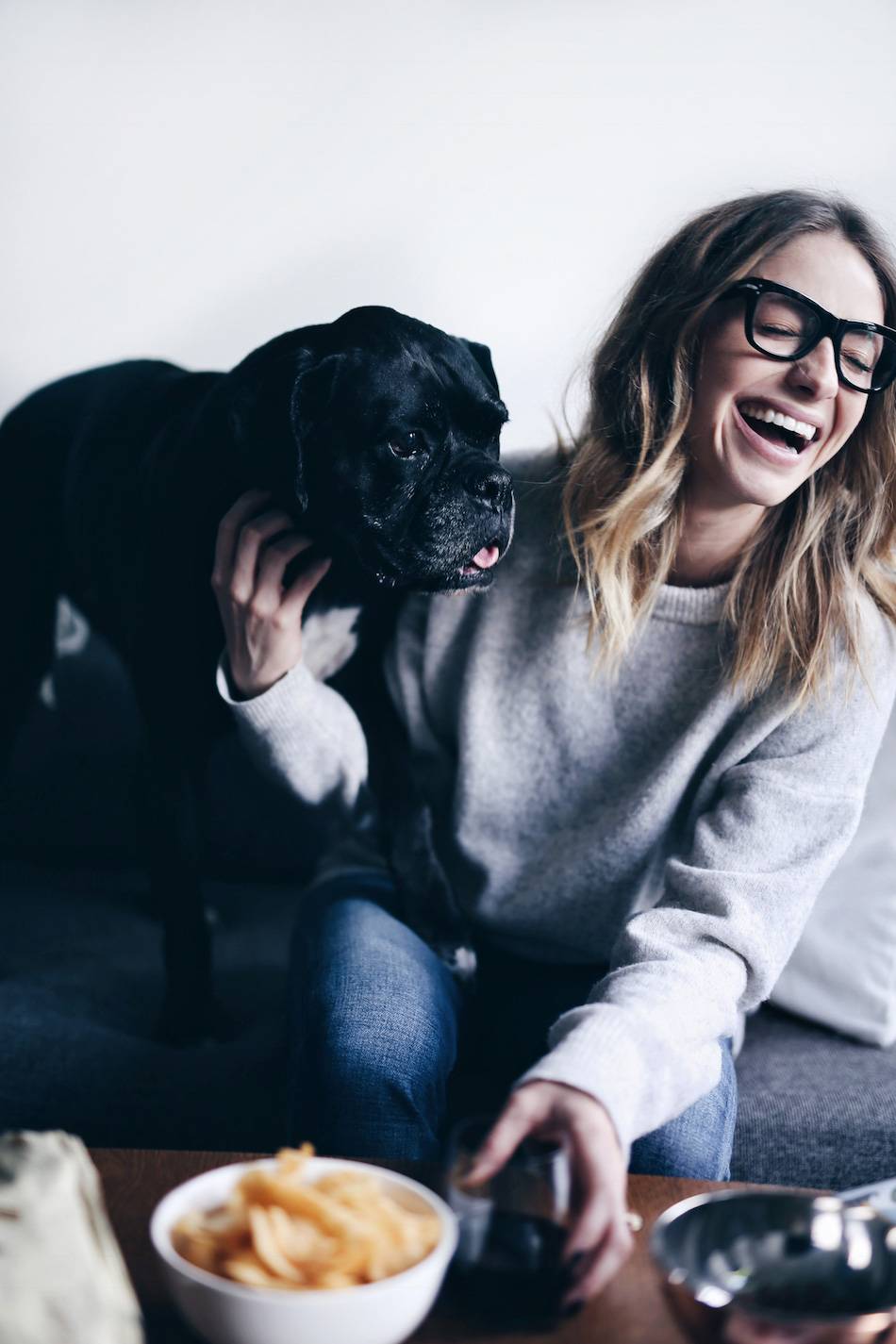 I am a Christmas movie nut. When November 1st rolls around (yes November!) I start watching Christmas movies. There's really no quality bar here, any and all bad movie will do (especially those made for TV ones!). I have a lot of material to get through!
One the biggest reasons I love the holidays is because it gives us a chance to take a break (from now on, I'm taking some time off) and watch movies with family and friends. Watching made-for-TV movies is kind of a thing for my sister and I (don't ask).
I am a chocolate lover, but when it comes to savoury snacks I am obsessed with Miss Vickie's Chips. My dad and I are addicted to their Sea Salt & Malt flavour, but I was excited to try out their new flavours – Sour Cream & Caramalized Onion, and Applewood Smoked BBQ. I paired the Sour Cream + Caramalized Onion with some homemade mulled Woodbridge wine for a super chill movie night at home with my fam and dog. See below for my 5 favourite Christmas movies!
1. Love Actually
Arguably the best non-Christmas Christmas movie. Makes me cry with happiness.
2. Elf
There are so many lines from this movie that I repeat throughout the year (Thanks Mr. Norwall!); it has really become a classic in my eyes.
3. The Grinch Who Stole Christmas (either version, but I love the Jim Carrey one)
Because, obviously.
4. Arthur Christmas
I'm a little weird in that I love animated movies, but this one is honestly amazing. If you haven't seen it, I highly recommend it! It's also a great family movie 🙂
5. White Christmas
A classic. I finally got A to watch it earlier this month and he loved it, musical and all!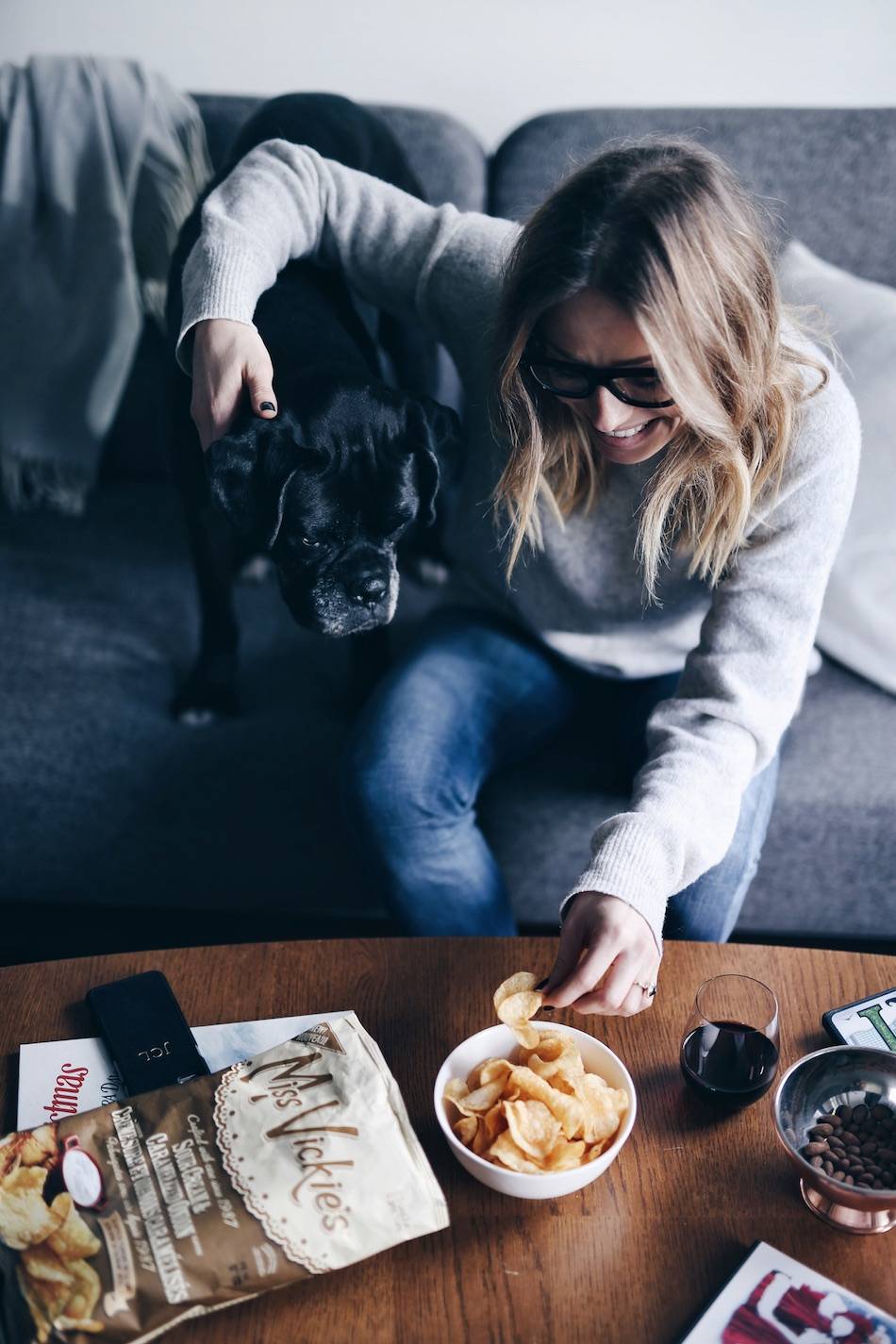 How do you guys unwind during the holidays? I'd love to know your favourite movies and snacks when you do!
Have the happiest of holidays with your family and friends – whatever you may celebrate, I wish you lots of love and happiness. Thanks for a wonderful year, I'm so excited for the next one!
Citizens of Humanity Liya jeans | Aritzia Thurlow sweater | Celine glasses
Photos by Alicia Fashionista
This post was sponsored by Pepsi Co – all writing + opinions are my own