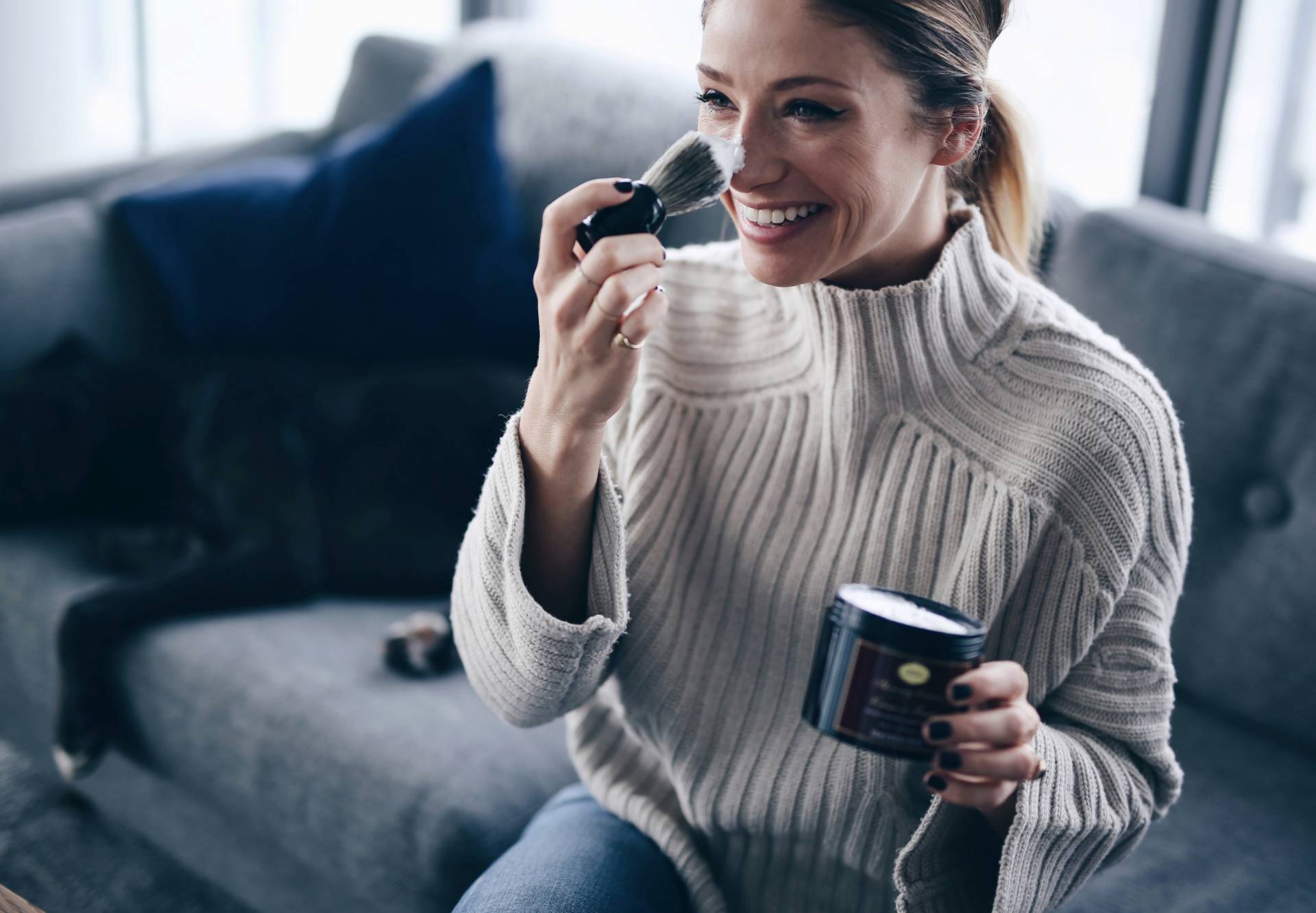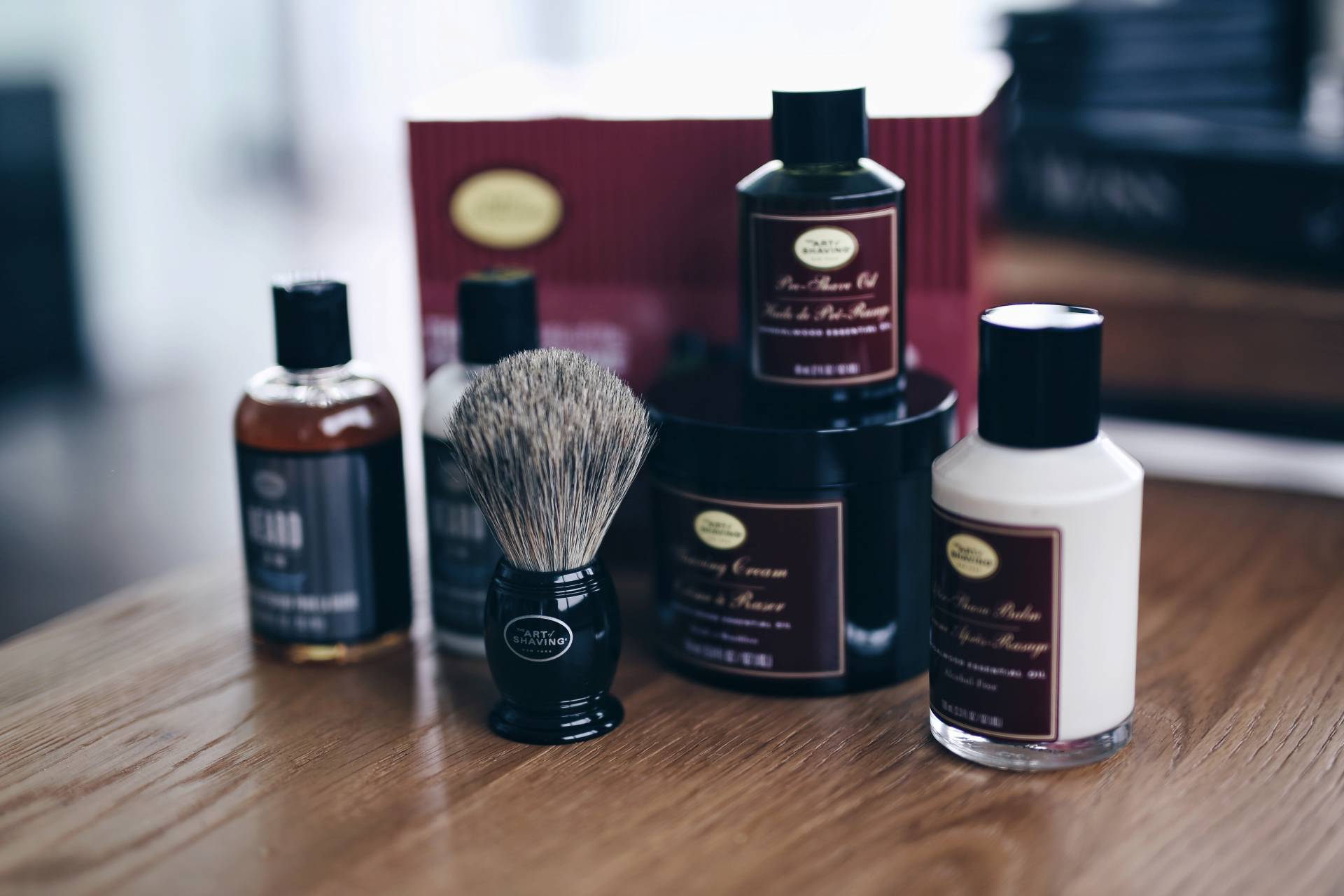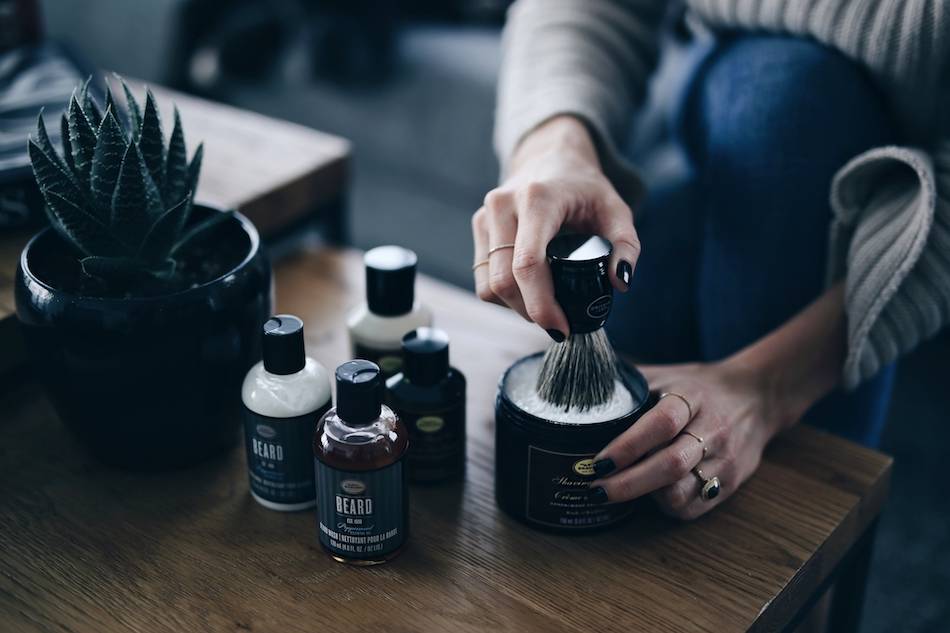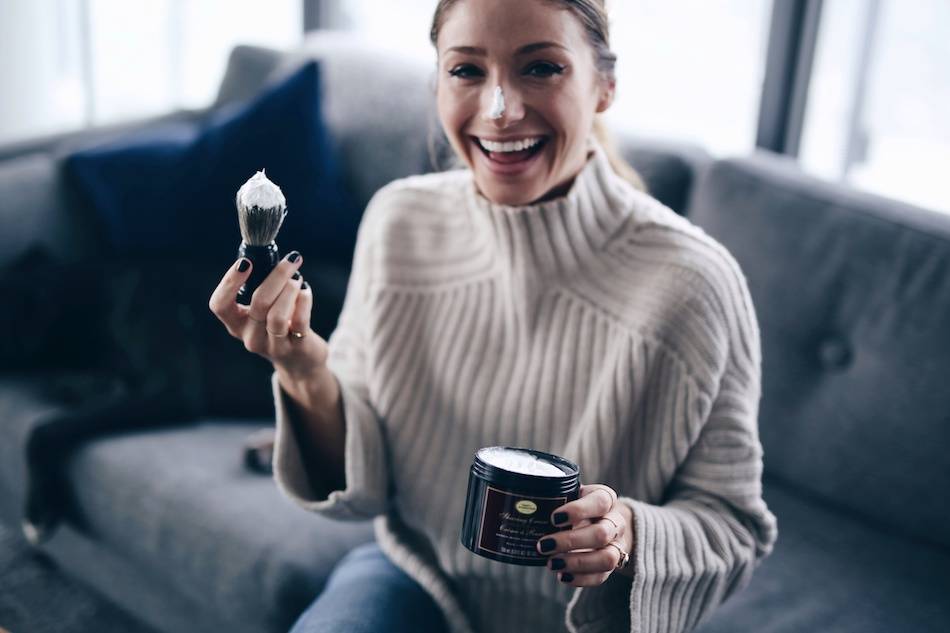 If you're a reader of my blog, you know that I love all things beauty. But we don't actually talk a lot about male grooming. It's something that A gets asked about quite a bit and so I wanted to touch on it, especially with beards being such a big trend these last few years.
The reality is, we love fashion and beauty for ourselves; we read blogs and leaf through magazines, we watch tutorials and try (way too many) products. But I'm sure I'm not alone in saying my partner doesn't exactly do the same. I'm not saying your partner needs to look good because he's your fashion/beauty accessory, but when you're going out on a date, it's nice to have both people dress up a little.
I'm not saying that I would ever tell my partner what to wear, how to do his hair, where to shop, or how to use products; however, the occasional gentle nudge never hurt anyone. I have noticed that he feels much better when he looks his best. In my experience, sometimes it takes men into their late 20's to realize that 'look good – feel good' is an expression for a reason…
Anyway, in the spirit of getting dressed up and going out for Valentine's Day, I thought I would provide one such 'little nudge'. As a bonus, I know some men like to get their beards looking crisp, or get a close shave at the barber. Men are realizing that there is something incredible about sipping on a whiskey, listening to some indie music, and getting your hair/beard done by a muscular tattooed lumberjack-looking man (No? Just me? Just my imagination running away again…)
Since A and I have started dating, his wardrobe and look have definitely changed, I think for the better. He often gets female colleagues lamenting that they wish they could get their men to look a little more put together. At the risk of being the naggy girlfriend, or the one focused too heavily on looks, I think this shaving kit is a fun Valentine's gift, not to mention one that won't add to your post-holidays financial hangover.
Let me know what you think in the comments! Do you help your men in the realm of fashion and beauty or let them find their own way?
xx Jill
PS I use the male-female relationship setup by convention in this post, but of course I have nothing but respect, admiration, and love for the entire LGBTQ spectrum 🙂
Art of Shaving Sandalwood shaving kit, Peppermint beard wash + conditioner
photos by Andrew Cameron
shot in collaboration with The Art of Shaving