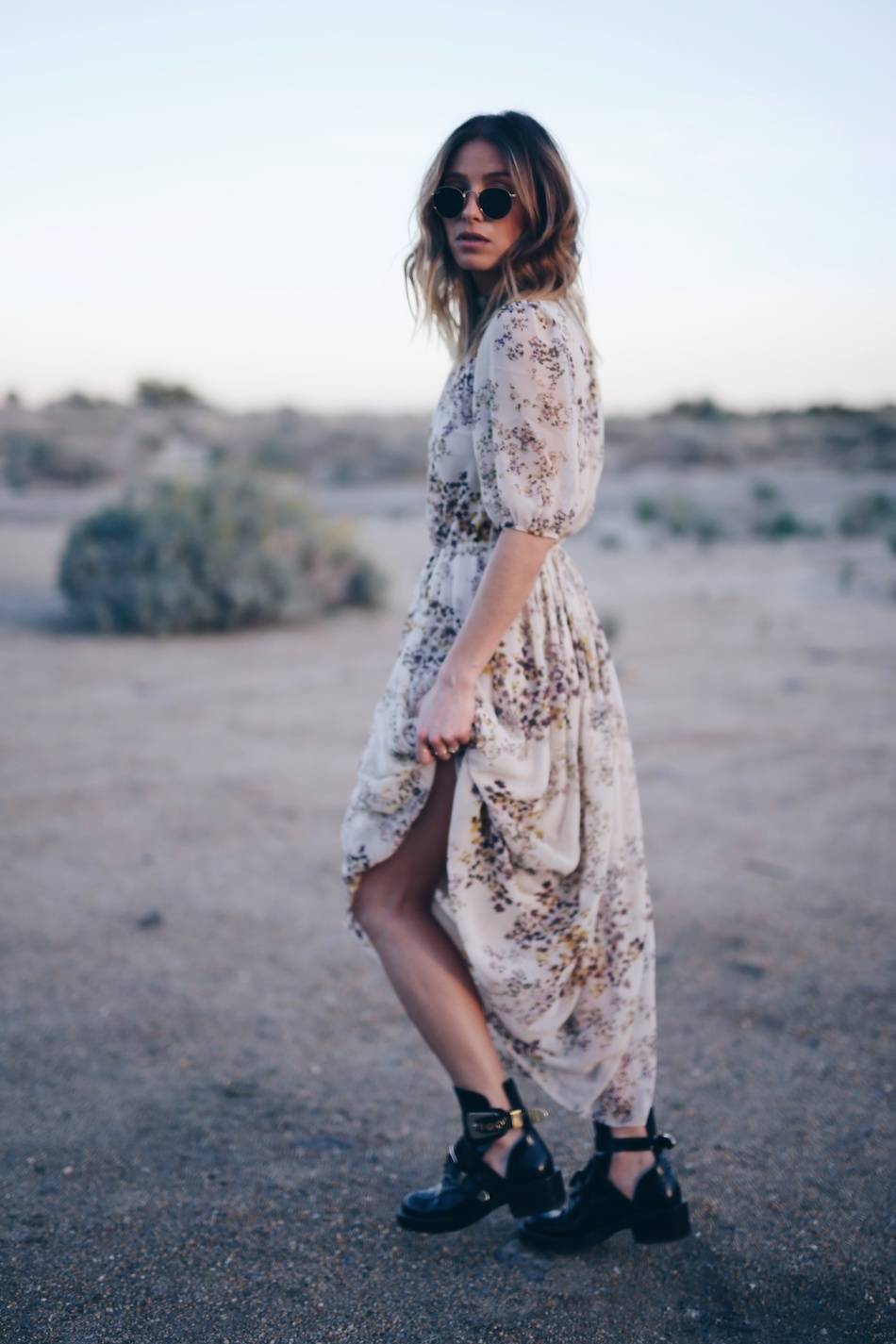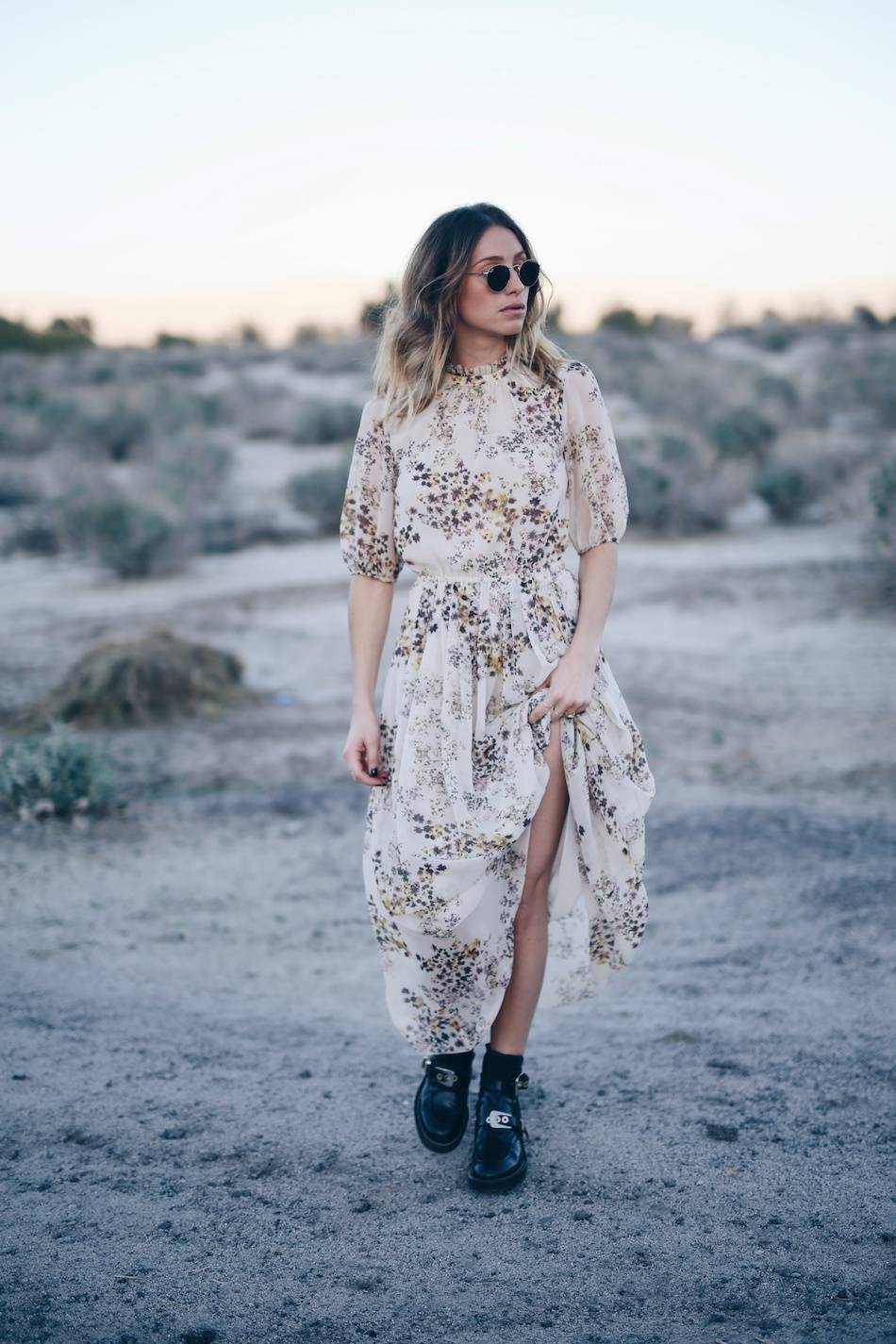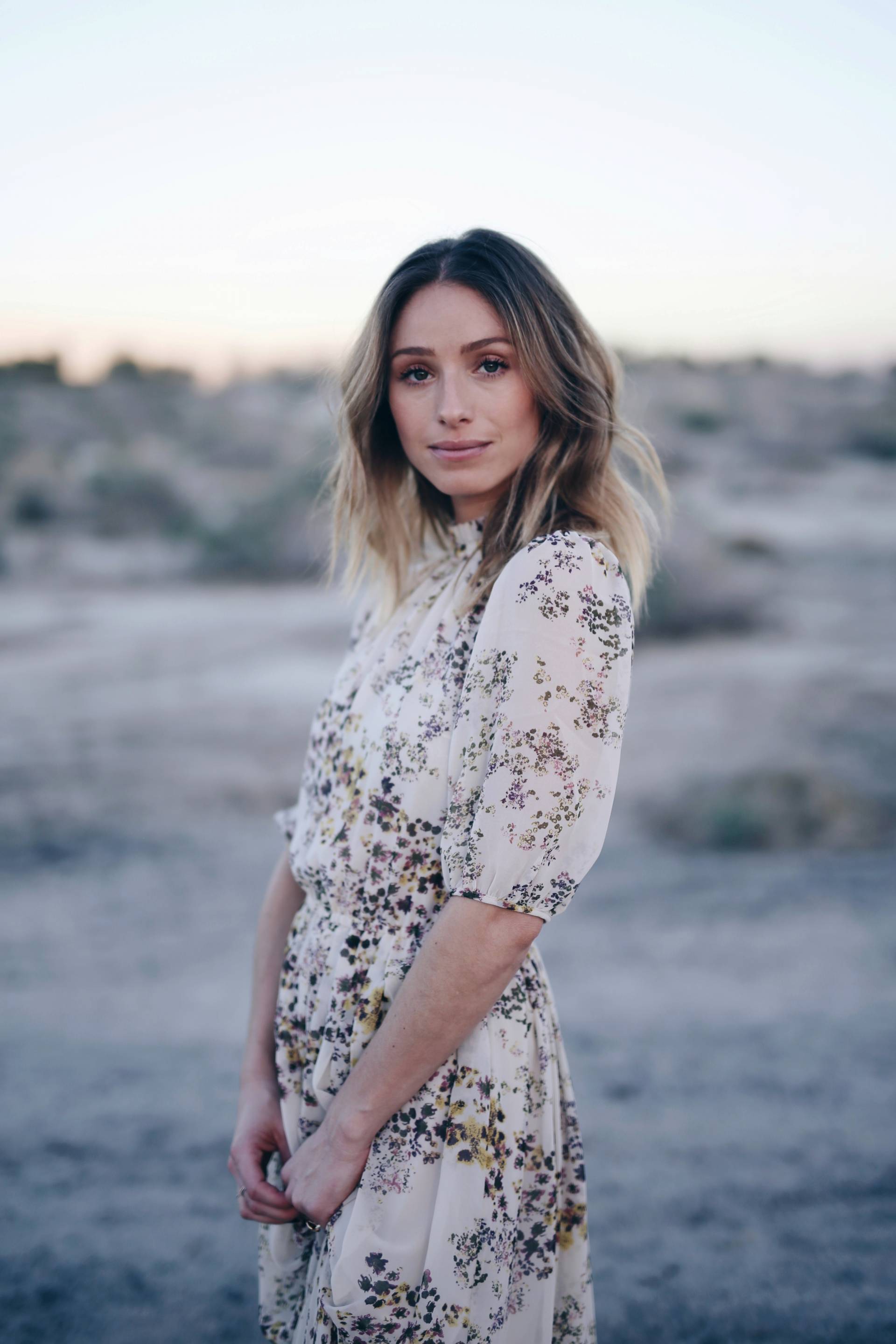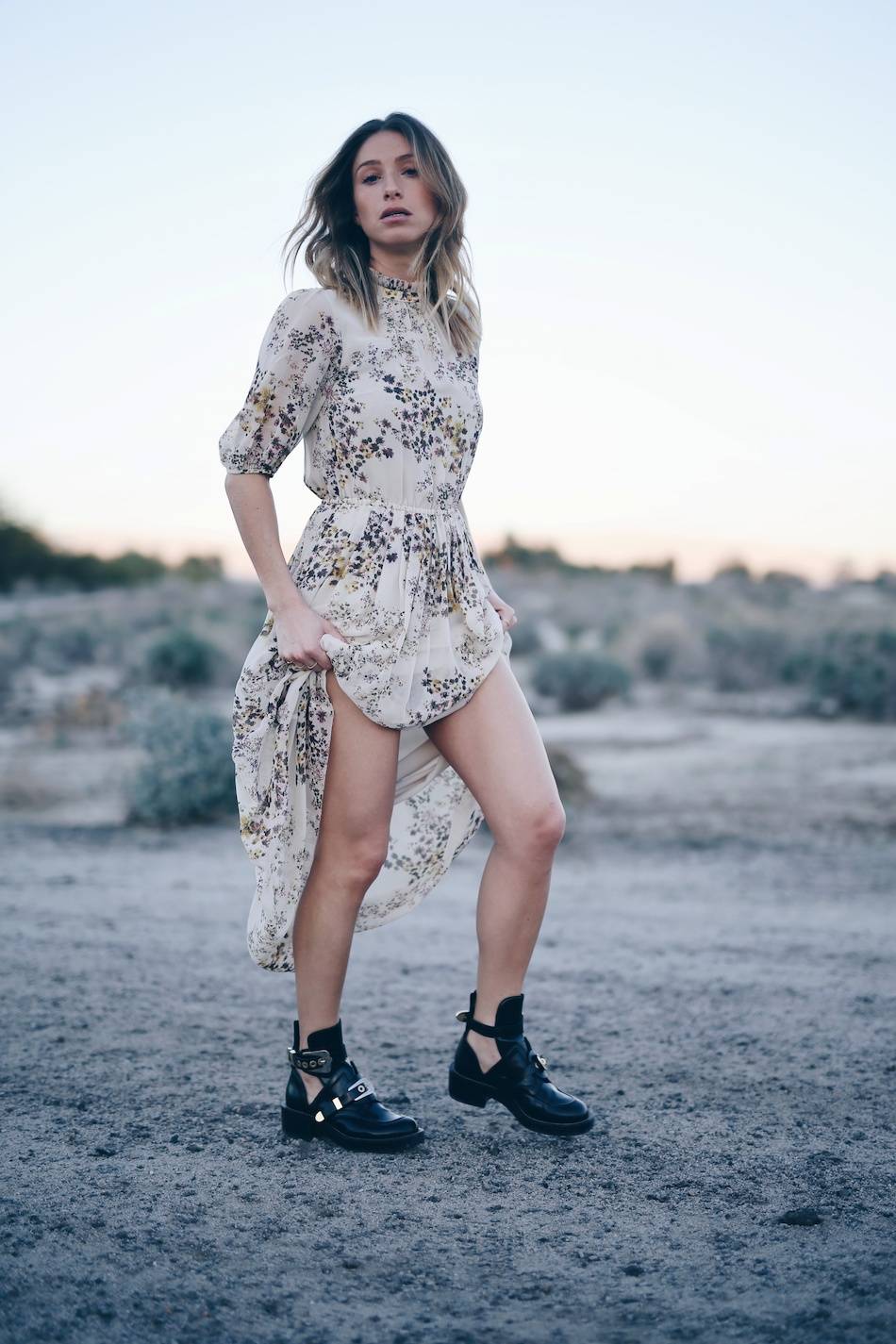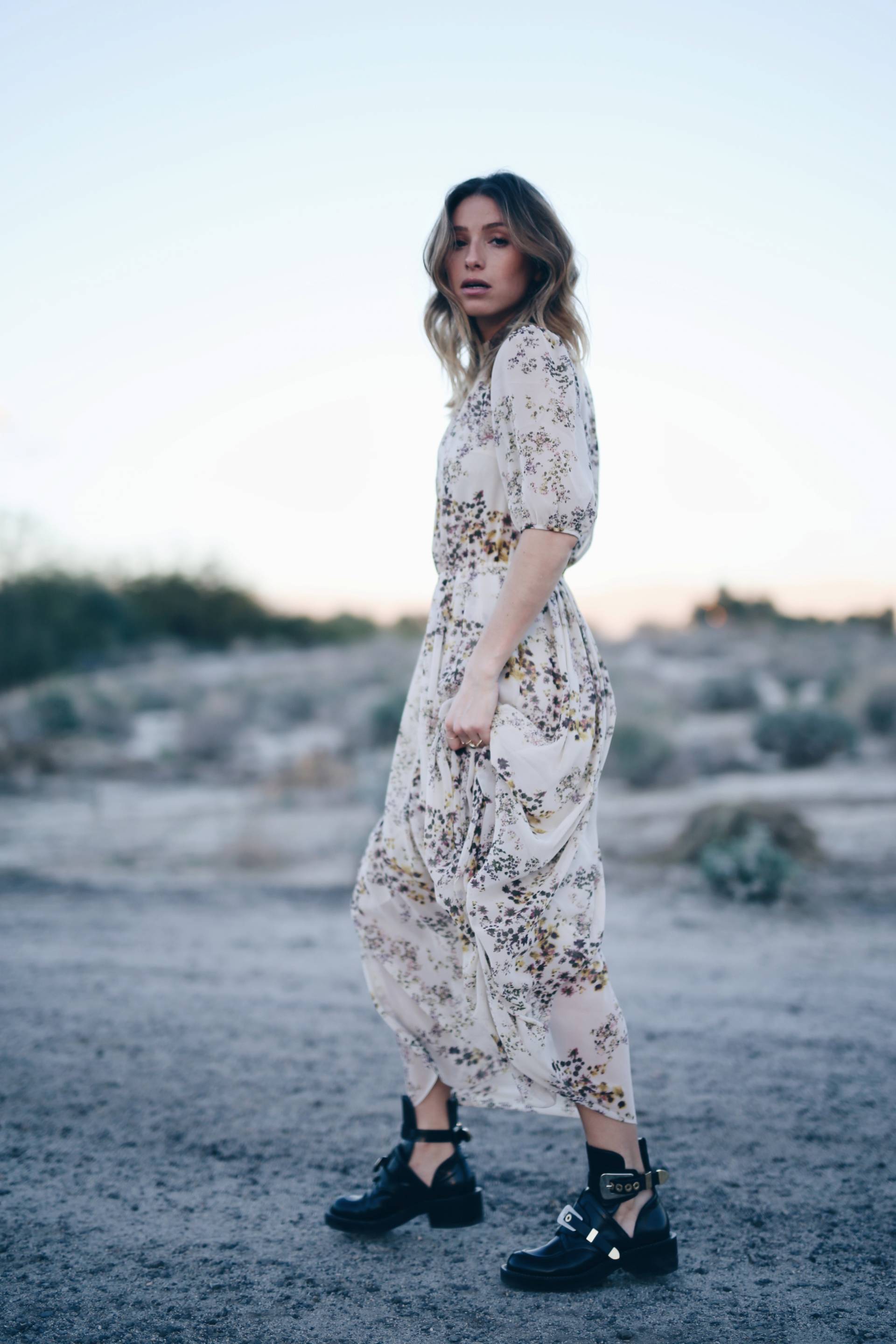 As some of you may know, I was in Palm Springs last week (it feels like forever ago!) on a press trip. A and I decided to take advantage of the sun and headed down a few days early. There's something about the desert that's so mysterious and otherworldly… I love it. I've actually been coming to Palm Springs since I was a kid when my parents lived in LA. There are some pretty awesome photos of my dad in hot pink swimming trunks holding me as a little kid (sorry dad 🙂 ).
As I grew, it became the perfect getaway from Vancouver – not too far and with enough sun to satiate my eternal need for heat… at least for a few months. Anyway, I digress. Basically, I was just thrilled to be shooting in the desert and I'm even more thrilled with how these shots came out.
The idea behind this outfit and the shoot was juxtaposition. I love the soft and romantic femininity of a silk dress paired with heavy, tough Balenciaga boots. It's what I strive for with almost every outfit.
Hope you're all having a great week so far!
Aritzia silk maxi dress | Balenciaga Ceinture boots | Ray-Ban round sunglasses