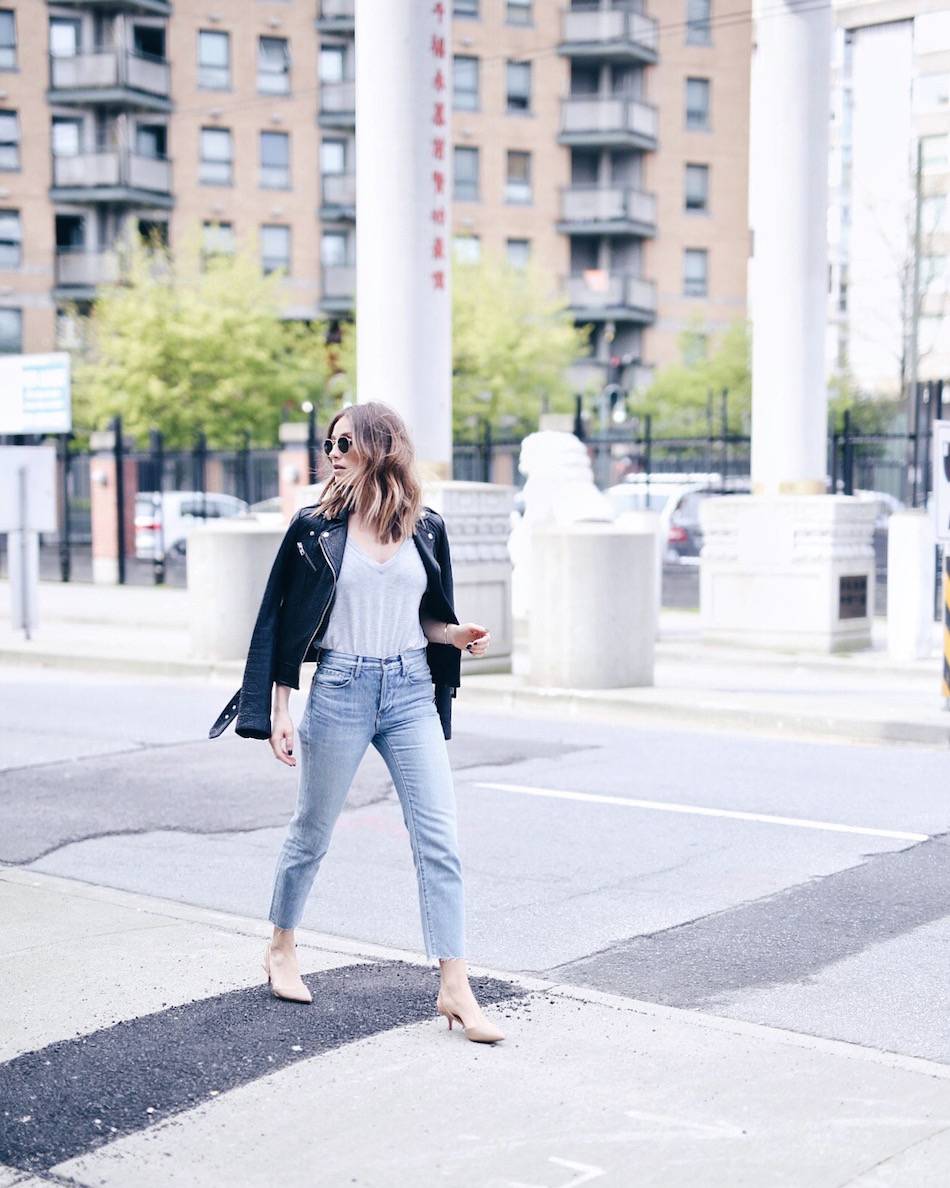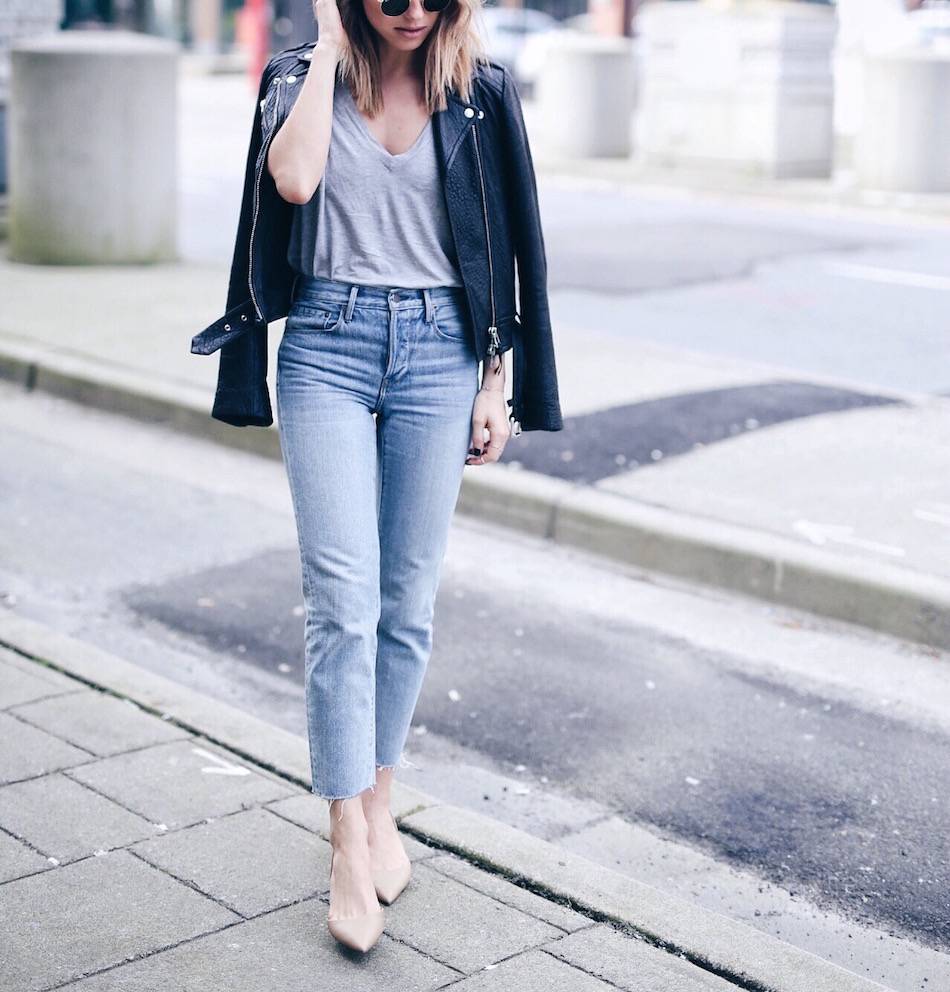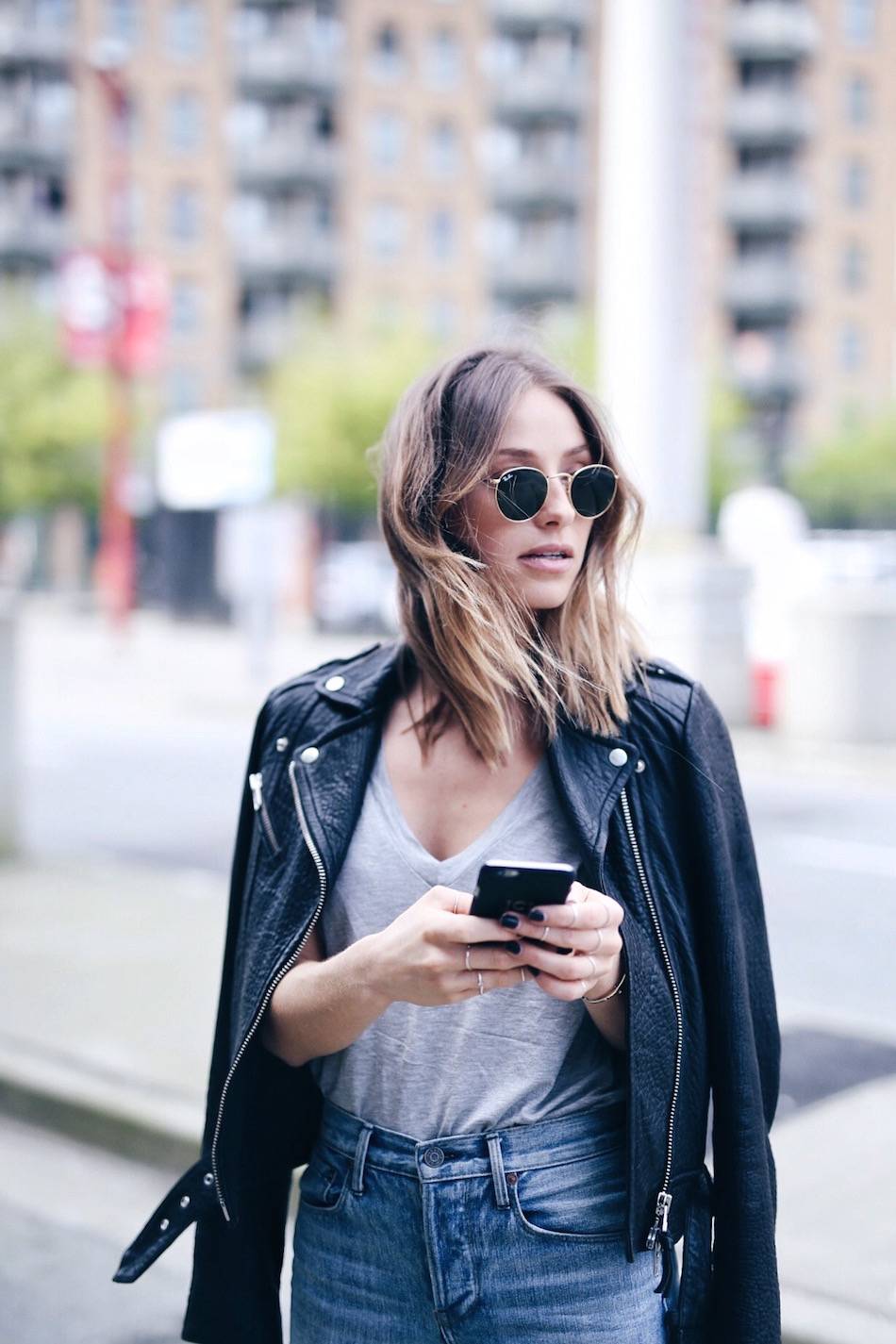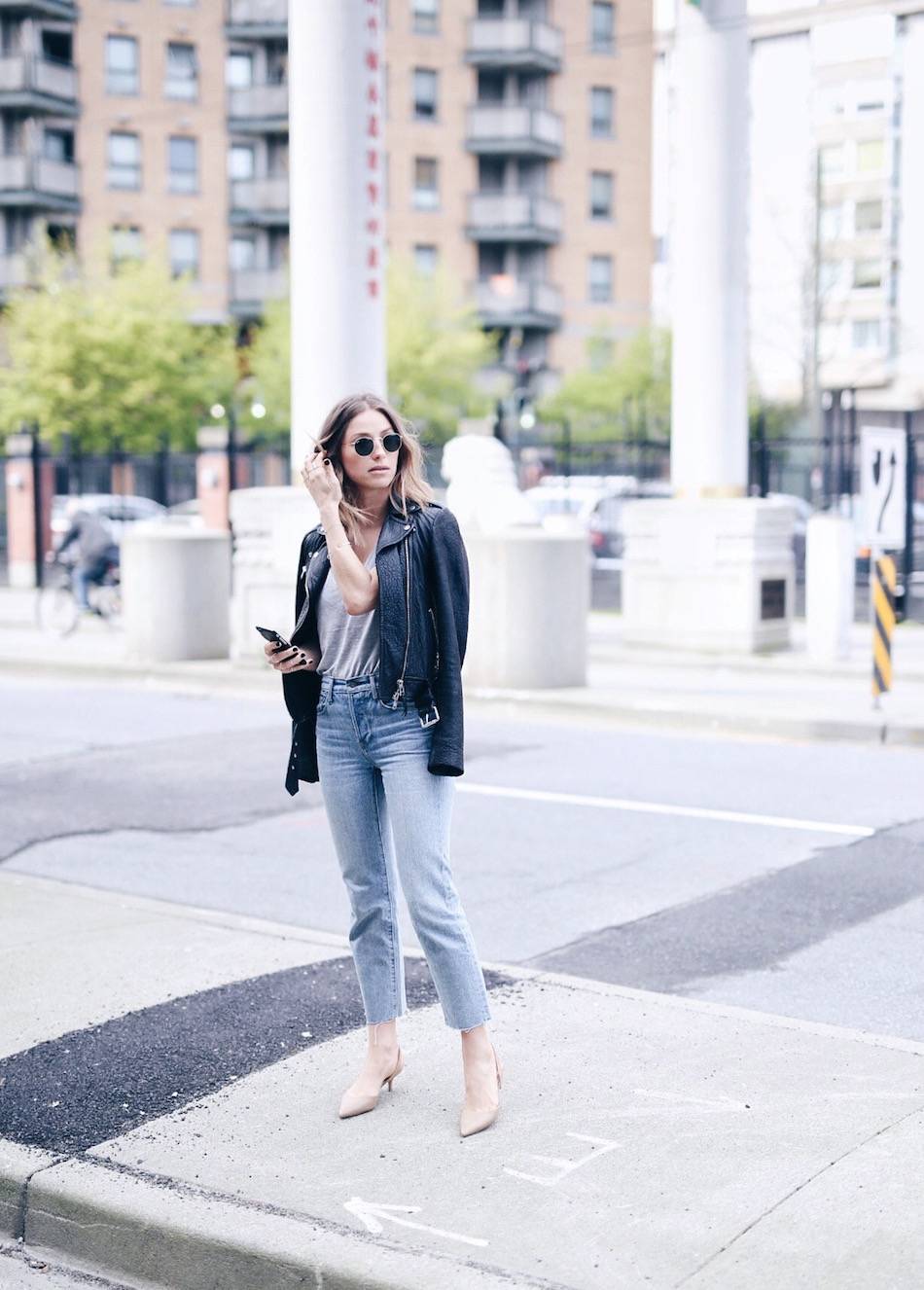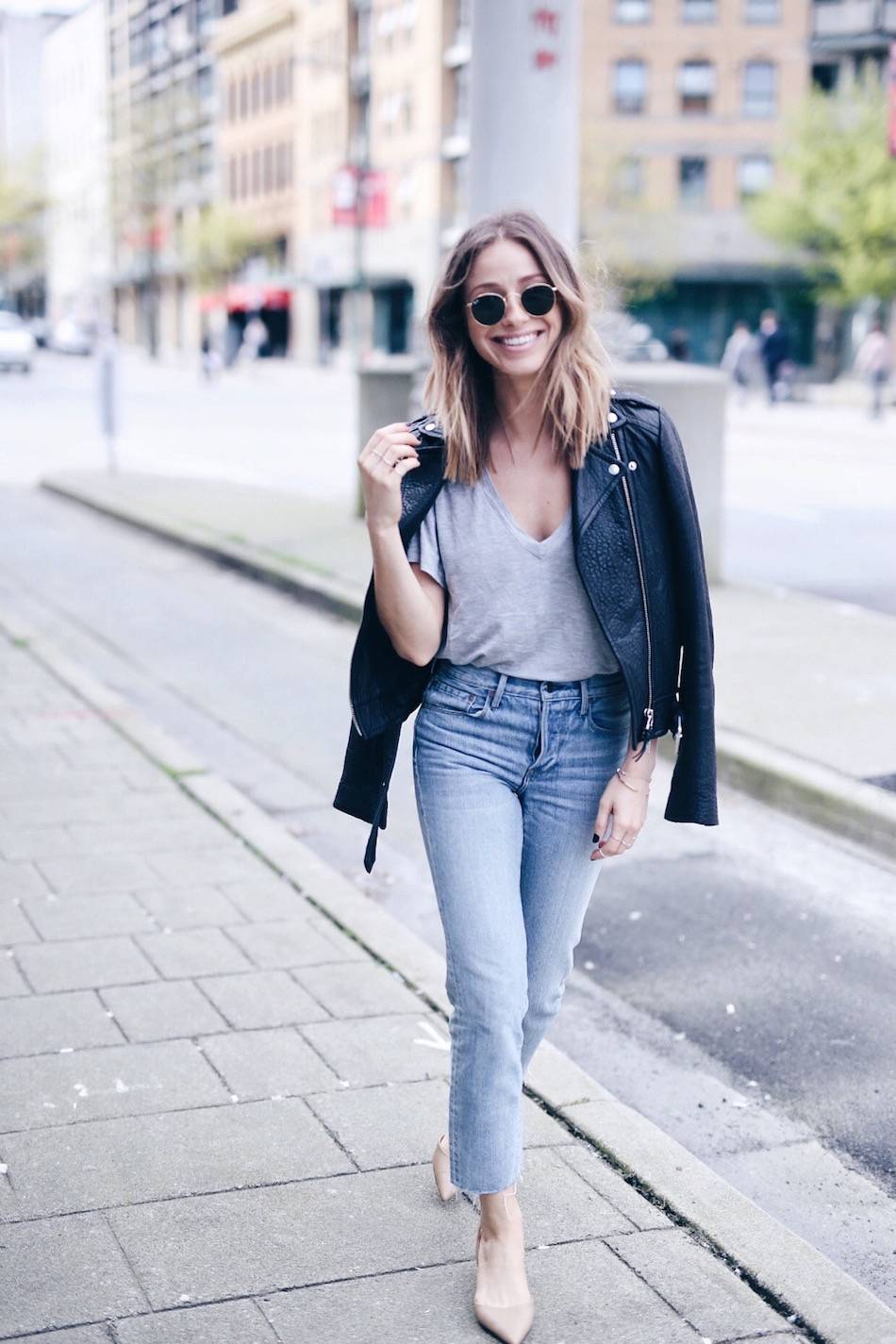 I used to HATE kitten heels. Why even wear a heel at all? Just wear flats! That was my thought process, at least. But there's something about these nude slingbacks that are so 1980's power mom that they are somehow cool again. Forgive me if that doesn't make any sense, but sometimes you just can't articulate a fashion trend. Kitten heels seem to be back in full force right now (thanks to Pernille Teisbaeck).
The best way to wear these teeny heels without looking like a grandma is to pair them with very young, edgy pieces. I went with a pair of ripped ankle jeans and my very favourite leather jacket. The round Ray-Ban sunnies (which are becoming a signature of mine) don't hurt either. Ankle jeans/trousers are a must with slingbacks as they highlight the ankle beautifully. Just make sure your pant hem ends about an inch above your ankle bone- it's the slimmest and most flattering length!
I am currently on my very first vacation with the boy. We are in Palm Springs and it is HOT. I am happy 🙂 I won't be posting as much as I need a few days off, but follow along on Snapchat (augustdiaries) and Instagram!
Aritzia x Mackage Rumer leather jacket