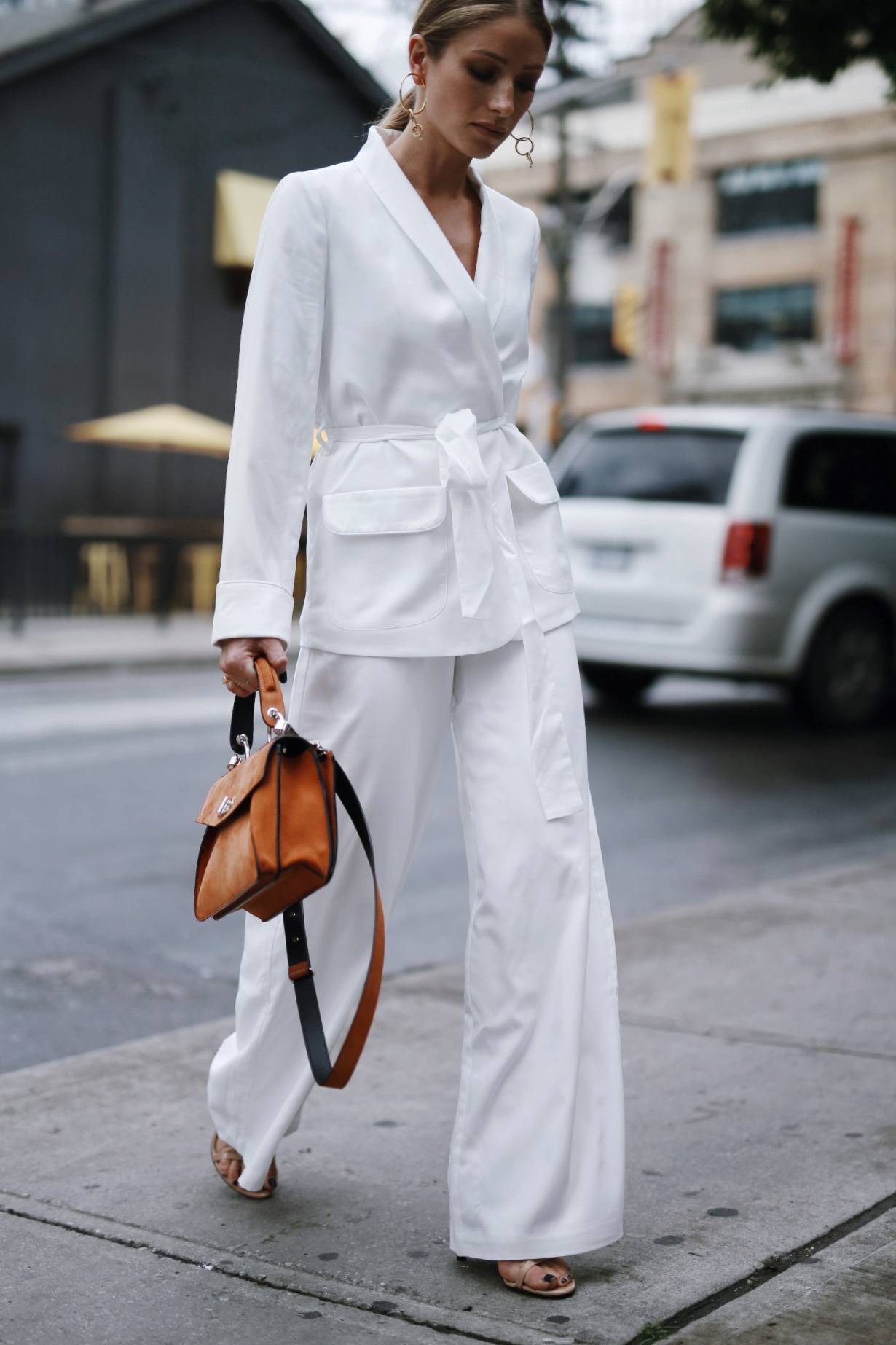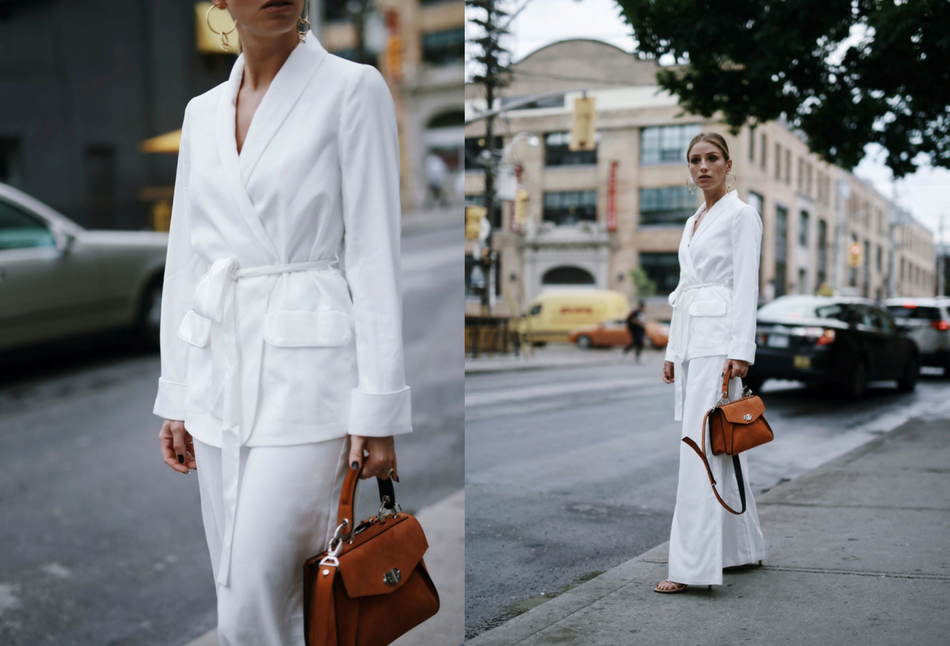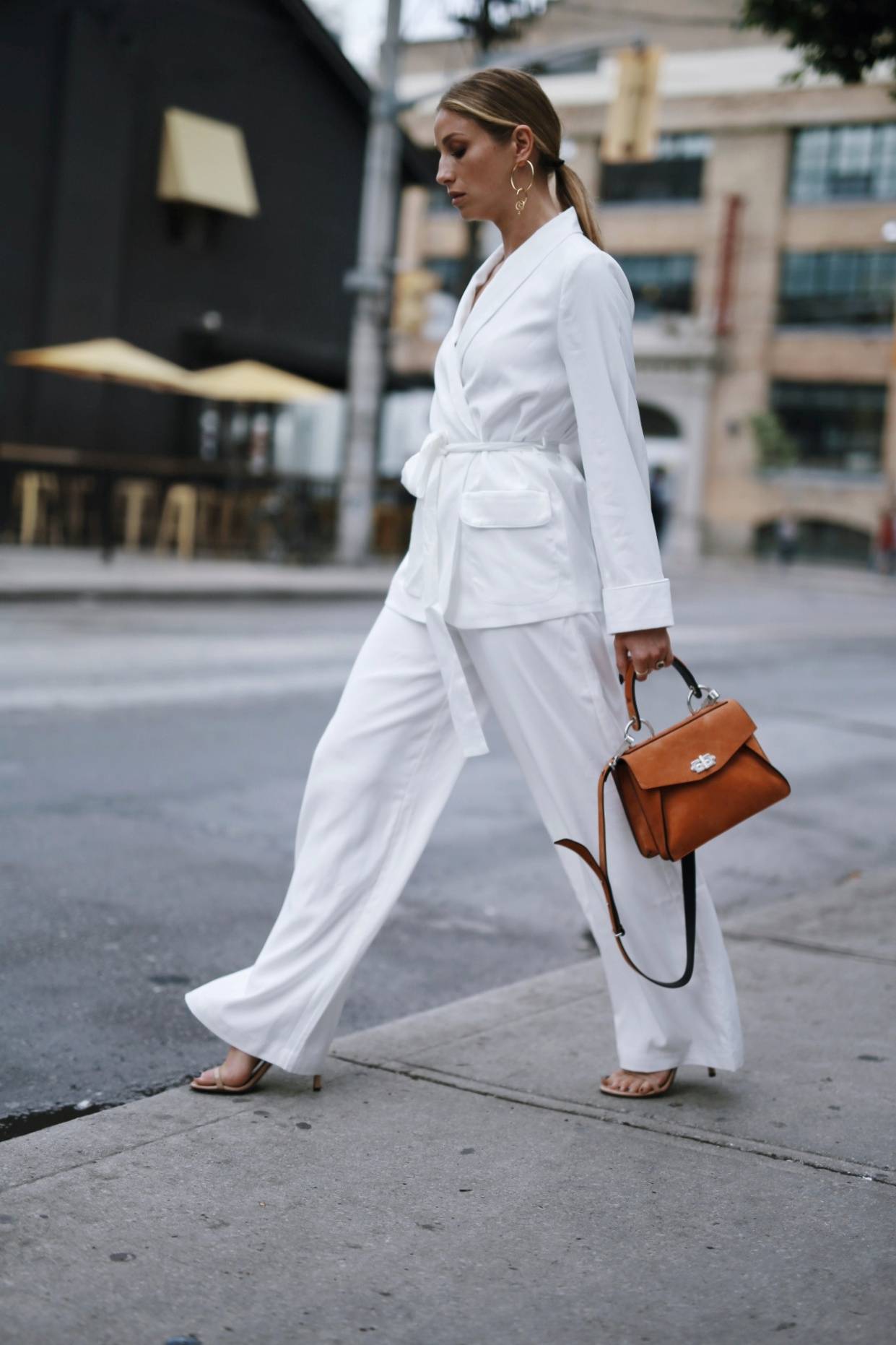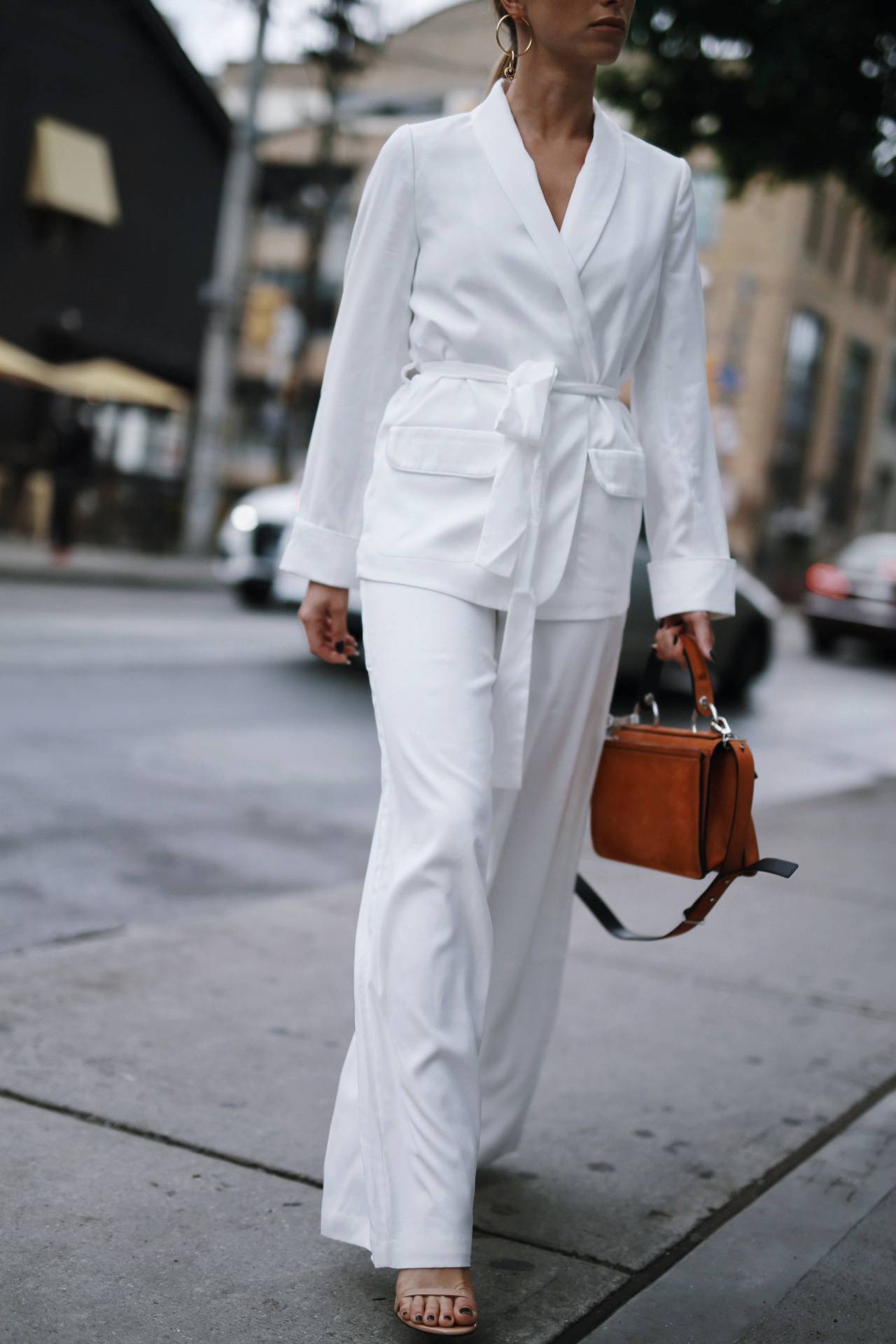 One of my favorite things about being a woman is the undeniable shift in female empowerment and girls supporting girls over the last decade or so. Though we still have a long way to go on certain fronts, the #girlboss movement seems like it's here to stay.
Women are running companies, working for themselves, and in my opinion, looking like badasses while doing so. Specifically, in the way they're dressing. No longer do women have to rely on boxy suit jackets or brown trousers – workplace attire has come a long way, too. Hence, the powersuit, which inspired this outfit. I live in denim, so it's nice to shake things up sometimes. Whether for a meeting or even a night out, the all white combo mixed with statement gold earrings and heels is a recipe for confidence. Slick back your hair and you're ready to go!
What do you wear when you want to feel like a boss?
Free People white suit (ON SALE) | Stuart Weitzman Nudist sandals | Proenza Schouler Hava bag | Cuchara Lotus earrings
photos by Andrew Cameron