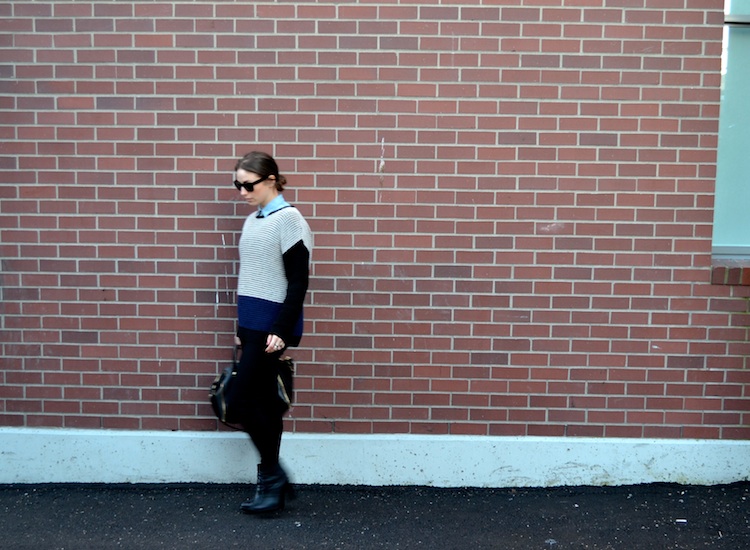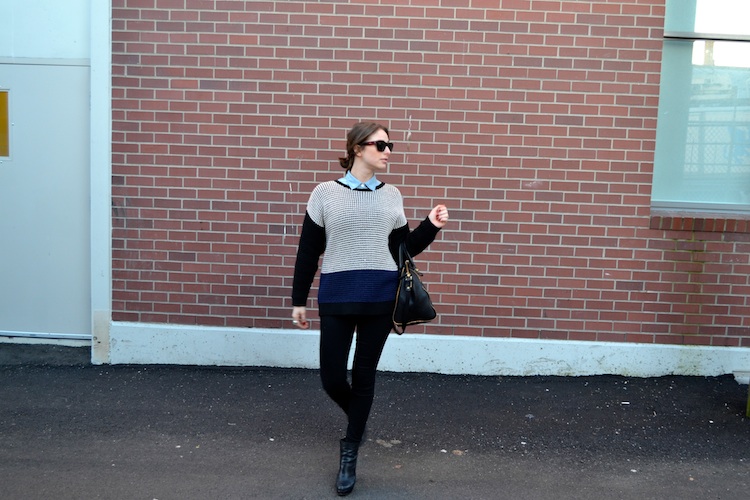 I love old romantic comedies. When I say old, I don't mean from the 90's, but classics like Roman Holiday, Pillow Talk and my all-time favourite How To Steal A Million. The clothes, story lines and adorable couples are things that just cannot be recreated anymore.
Anyway, the reasons why I'm going off on an inspirational tangent are twofold: one, the title came to me in song; as in Rock Hudson's song from Pillow Talk, "You Are My Inspiration" (laugh all you want). And two, this outfit was seriously inspired by Miroslava (Mira) Duma, petite Russian fashionista and the chicest of chic. I love how she wears so many things buttoned right up to the top. It epitomizes modern conservatism, but somehow looks fresh all at the same time. All I'm missing is her signature statement necklace.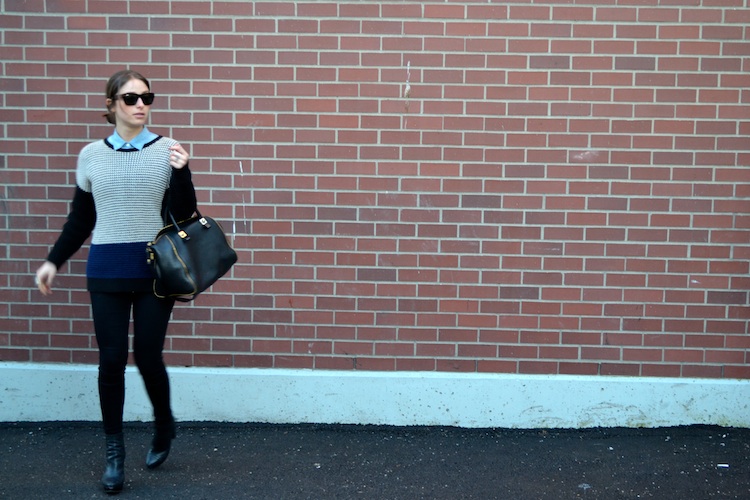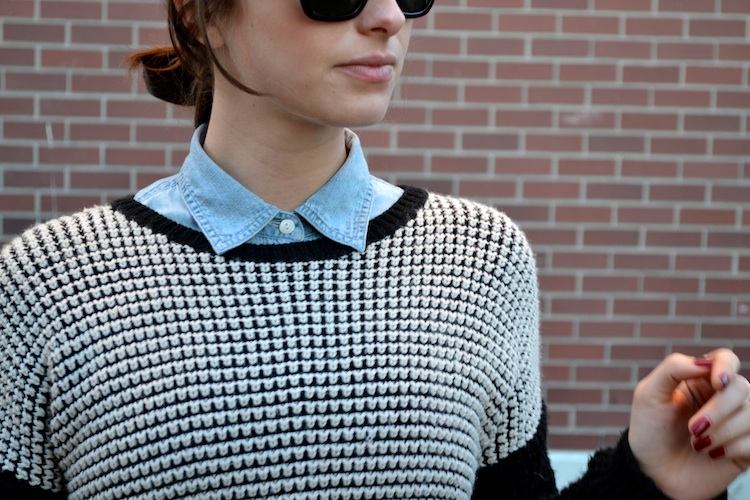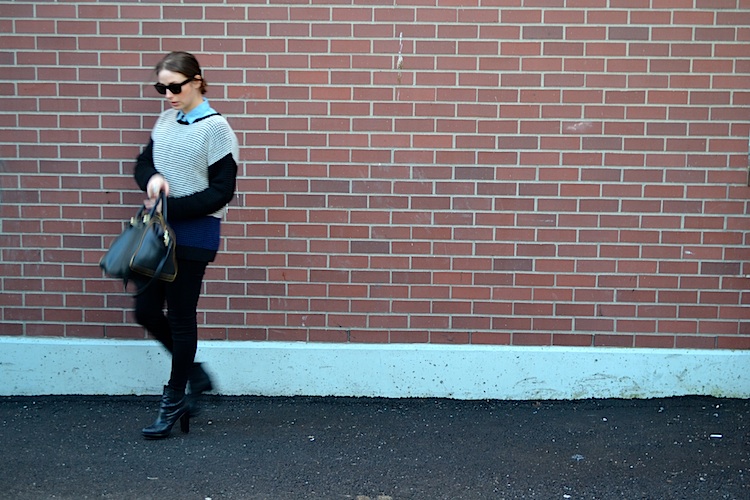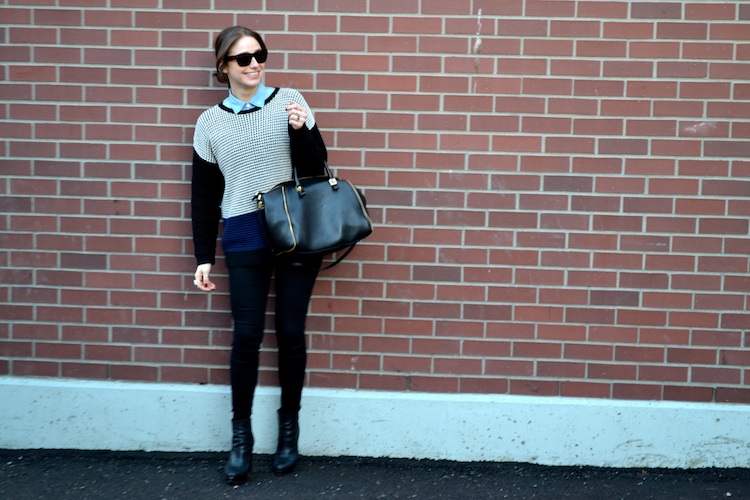 shirt: J Crew (save) | sweater: Topshop (similar here and here) | jeans: Citizens for Humanity (save) | boots: Trouve (similar) | sunglasses: Celine | bag: Zara (similar)
Wishing you all a wonderful Thursday. I hope it is less rainy than mine!
photos by Kit Matkaluk