i recently picked up this dress at the Zara sale for $20 and i can already tell i will live in it this summer. this was right on the heels of buying these chunky suede sandals on sale ($79- no pun intended) as well and these buys got me thinking about doing an under $100 outfit post. in the summer, you don't want to wear a complicated outfit (i don't, anyway). it's hot and there are much better things to be doing outside than figuring out what to wear. there are also much better things to spend money on (fun summer activities and patio dinners) than on an expensive outfit that will just get ruined at the beach. a simple and comfortable black cotton dress is perfect because it can dressed up or down very easily. worn with flip flops it can be a beach cover up; high heels add an evening element and piles of jewelry make it more interesting (including my new fav necklace from Shoppalu).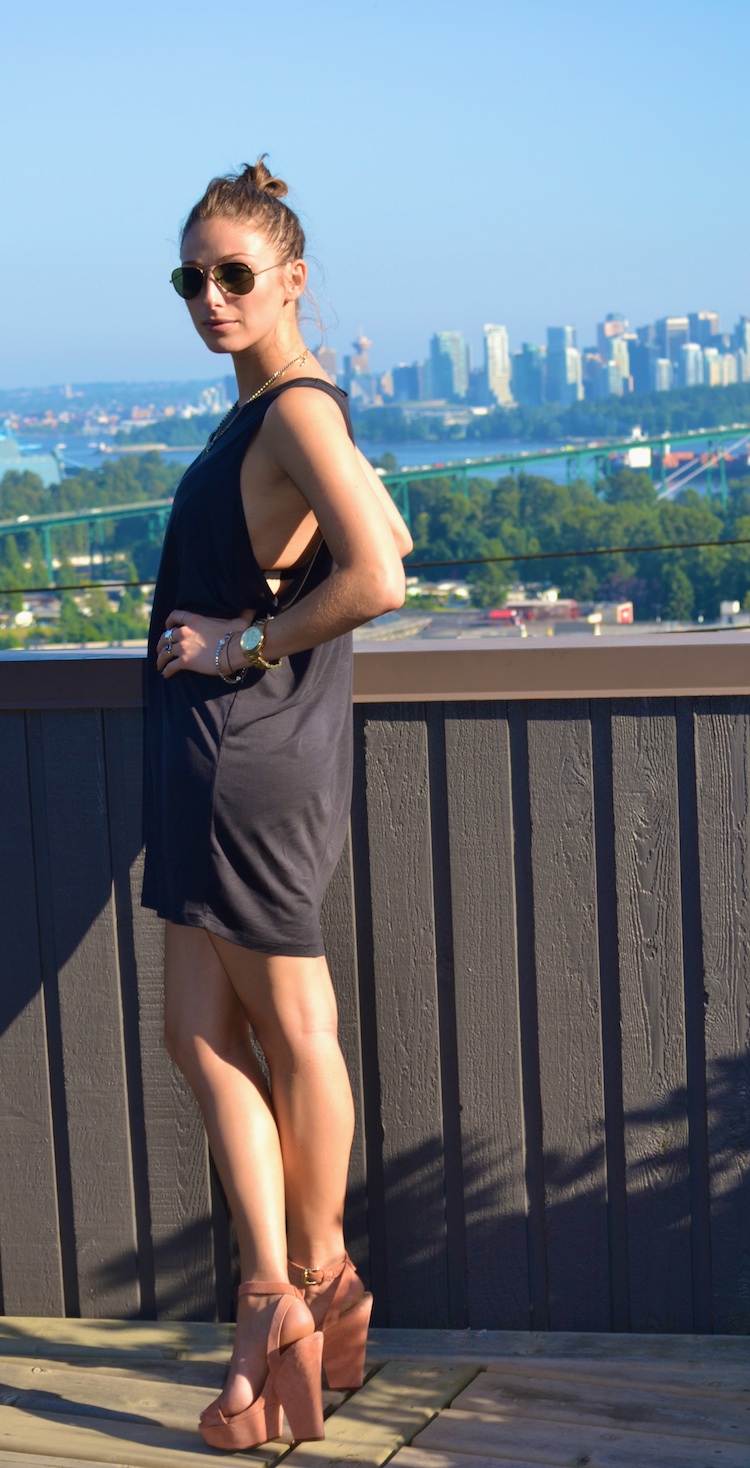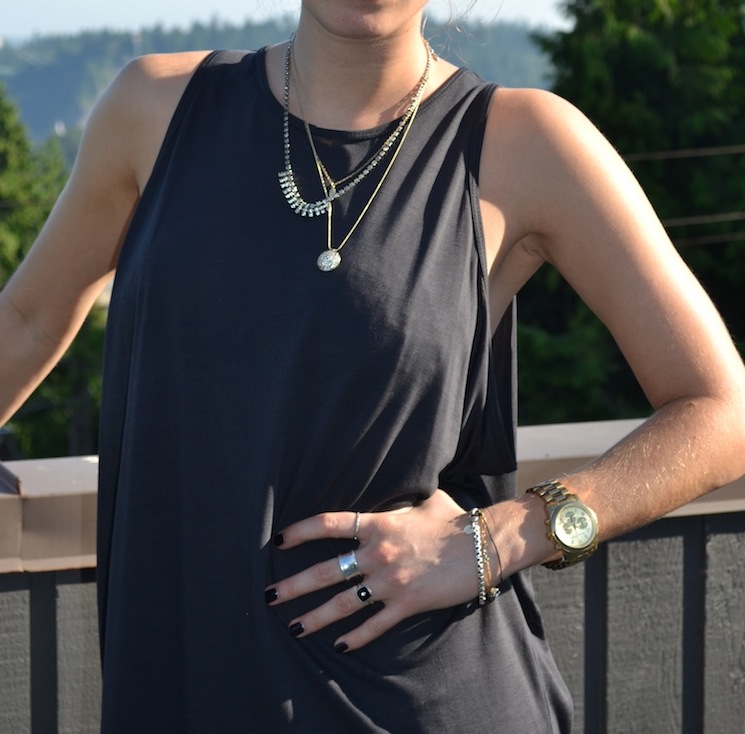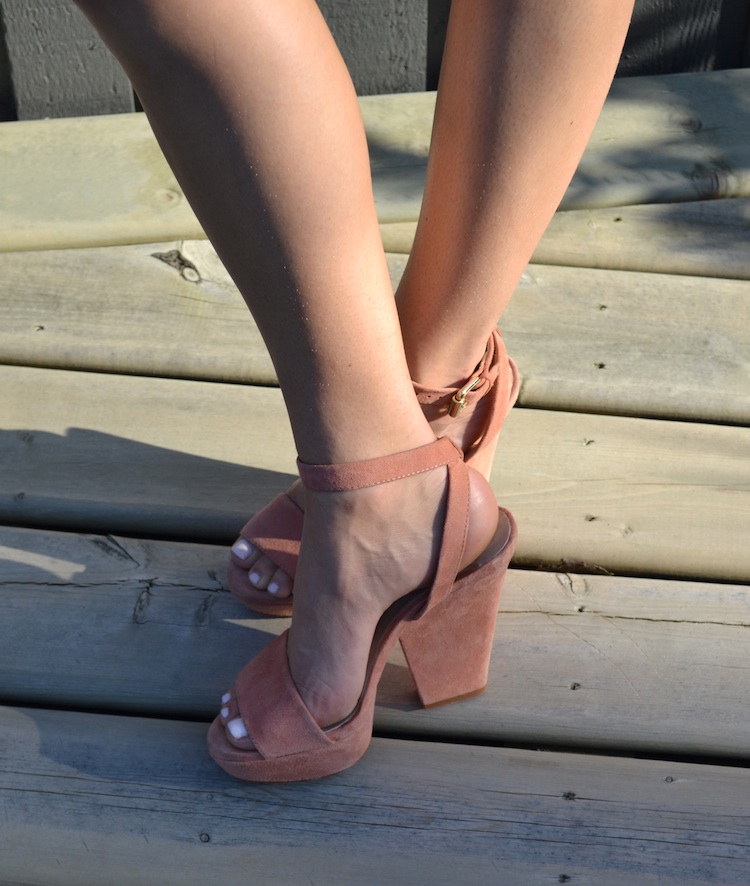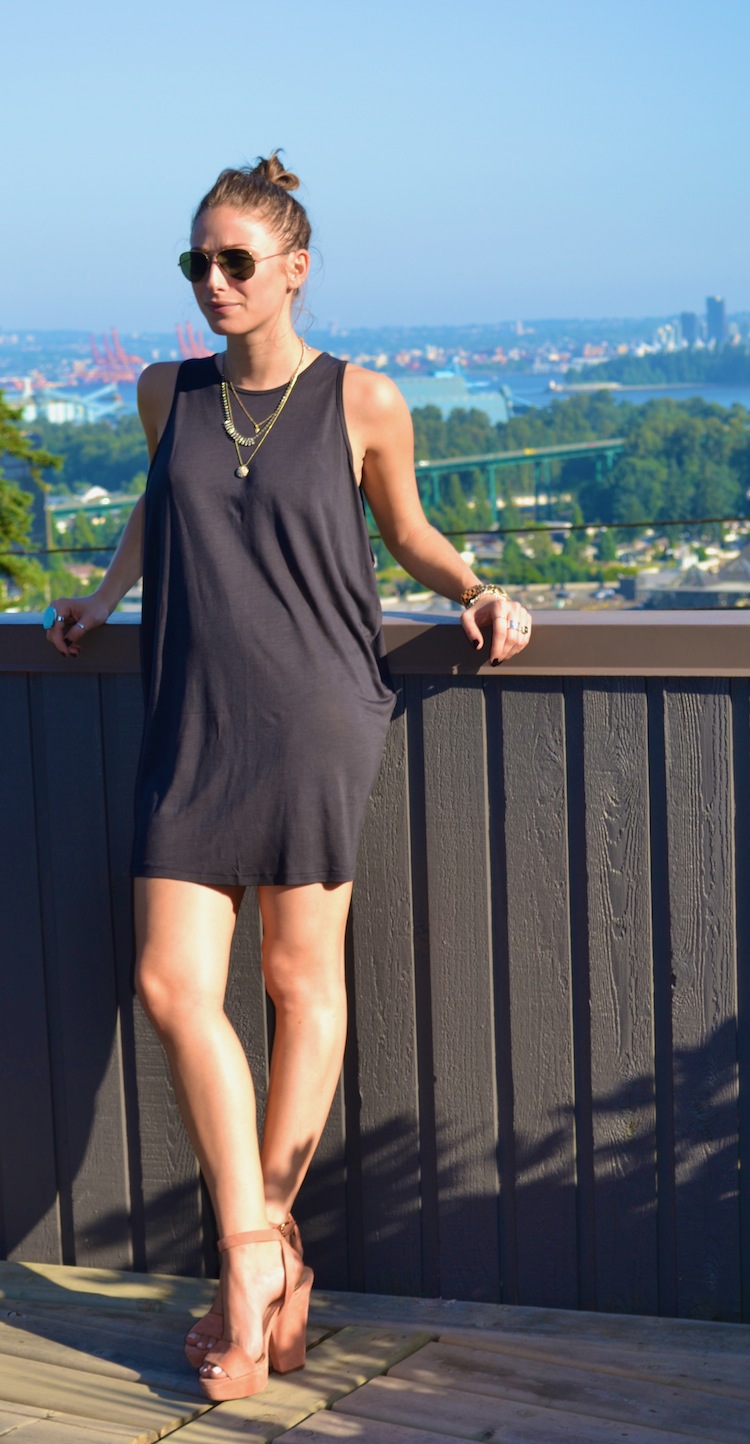 dress, shoes: Zara (similar shoe here, dress here) | sunglasses: Ray Ban (splurge here, save here) | jewelry: Michael Kors, Shoppalu, Dogeared, Banana Republic, vintage (last seen here)
enjoy your tuesday evening!!