Fashion plays a sneaky little seasonal game, one I have yet to fully comprehend. While I am still focused on the Fall '13 trends that showed last year, we are already onto next fall's sartorial shows. And we have yet to get into the S/S 14 season! So while I always recommend staying true to your style, there are ways we can sneakily update your wardrobe to stay fresh to the current season.
1. THE MIDI SKIRT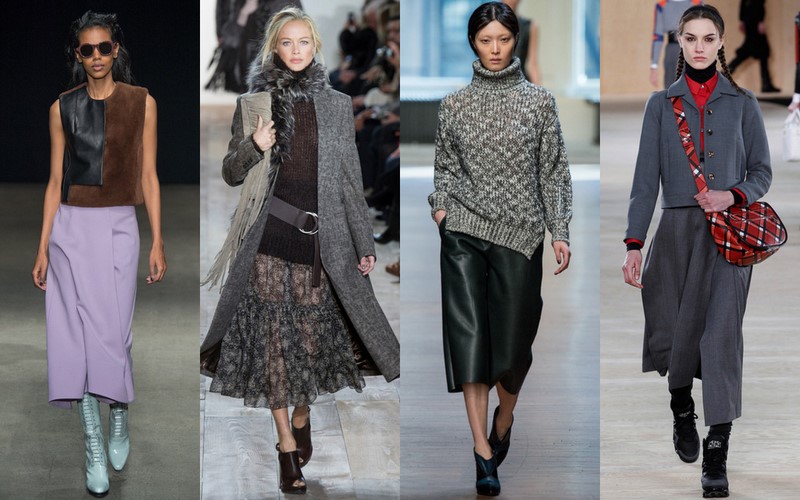 3.1 Philip Lim, Michael Kors, Yigal Azrouel, Marc by Marc Jacobs; see also entire Calvin Klein collection
A favourite of mine from last year, and one that is still very relevant, the midi skirt is the perfect way to go from day to night, work to play. Its conservative length makes this skirt day/work appropriate, but when paired with a cropped/cutout top, it looks sexy and sophisticated (two adjectives I may not have thought to pair with a mid-length skirt before). These babies need height though, so be sure to pair them with booties or heels of at least 2′.
See my take here.
2. THE BLOUSE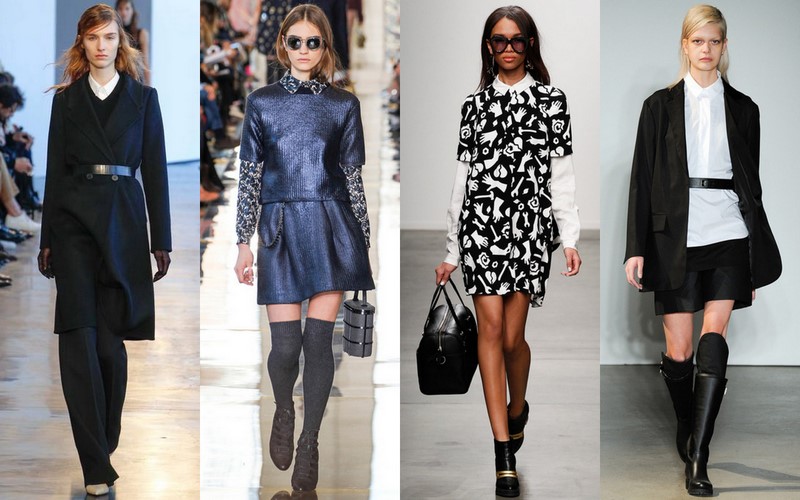 Theory, Tory Burch, Karen Walker, Maison Martin Margiela
Pull out that tried and true classic blouse. Whether you wear it with a suit or with the collar peeping out from under your coziest sweater (see below), be sure to button it all the way up. It is the perfect layering piece and one that adds that little extra detail to your outfit.
See my take here.
3. THE BELT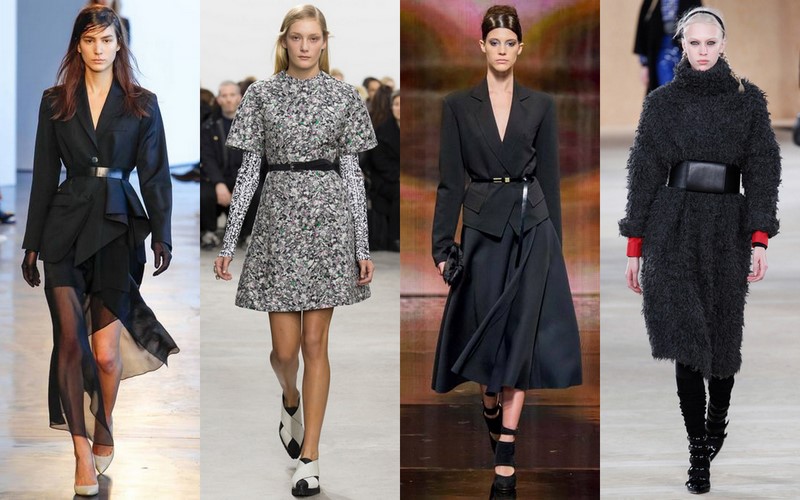 Theory, Proenza Schouler, Donna Karan, Marc by Marc Jacobs
Until now, I haven't been a fan of the natural waist belt. For the most part, I feel that unless it goes where it's supposed to (in your pant loops), it isn't particularly necessary. But Olivier Theyskens of Theory changed my mind this season. A plain black leather band cinched the waists of blazers, coats and sweaters alike. And I LOVED it. But please, leave the monogram pieces at home.
Stay tuned for a belted piece soon!
Have a wonderful Monday.