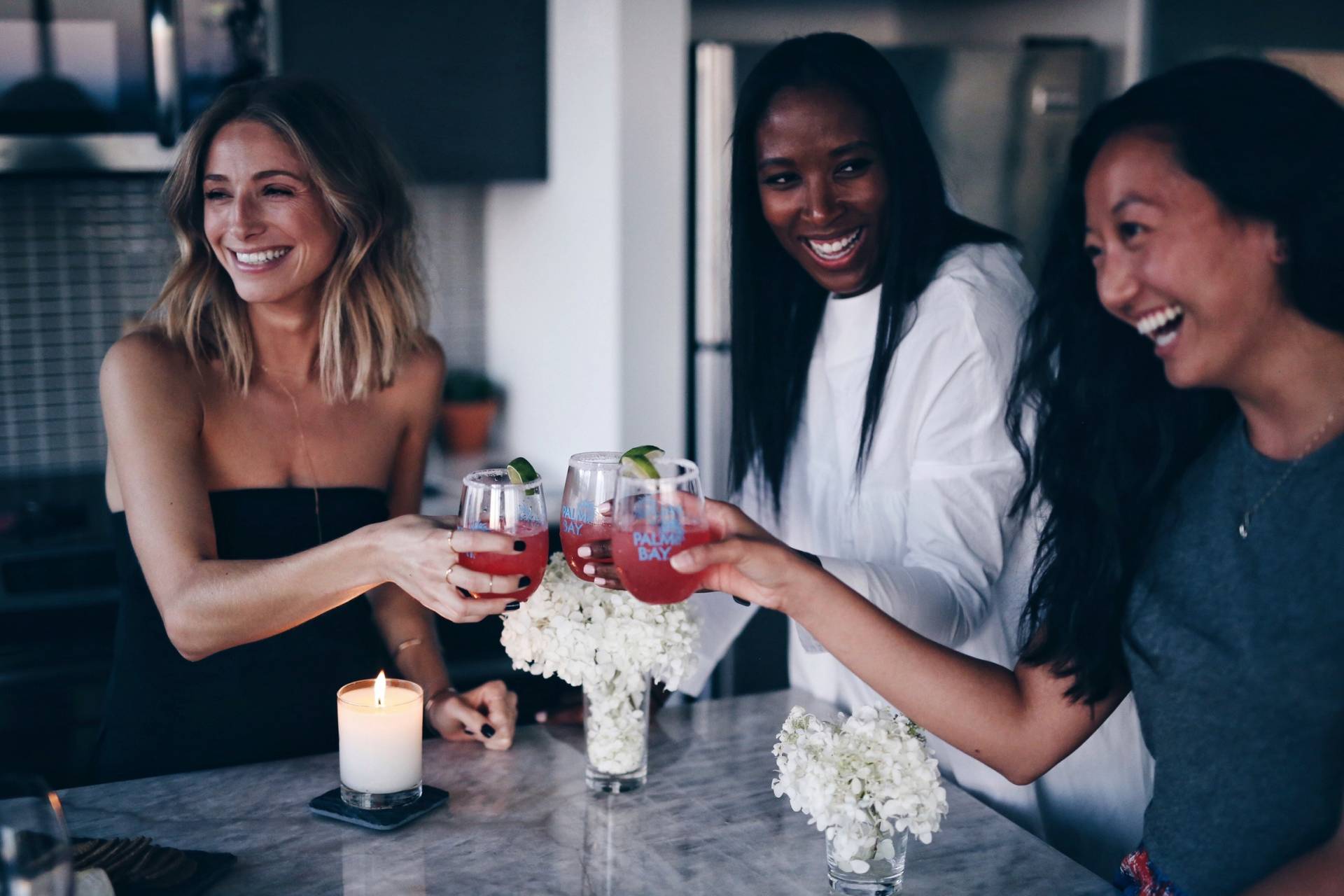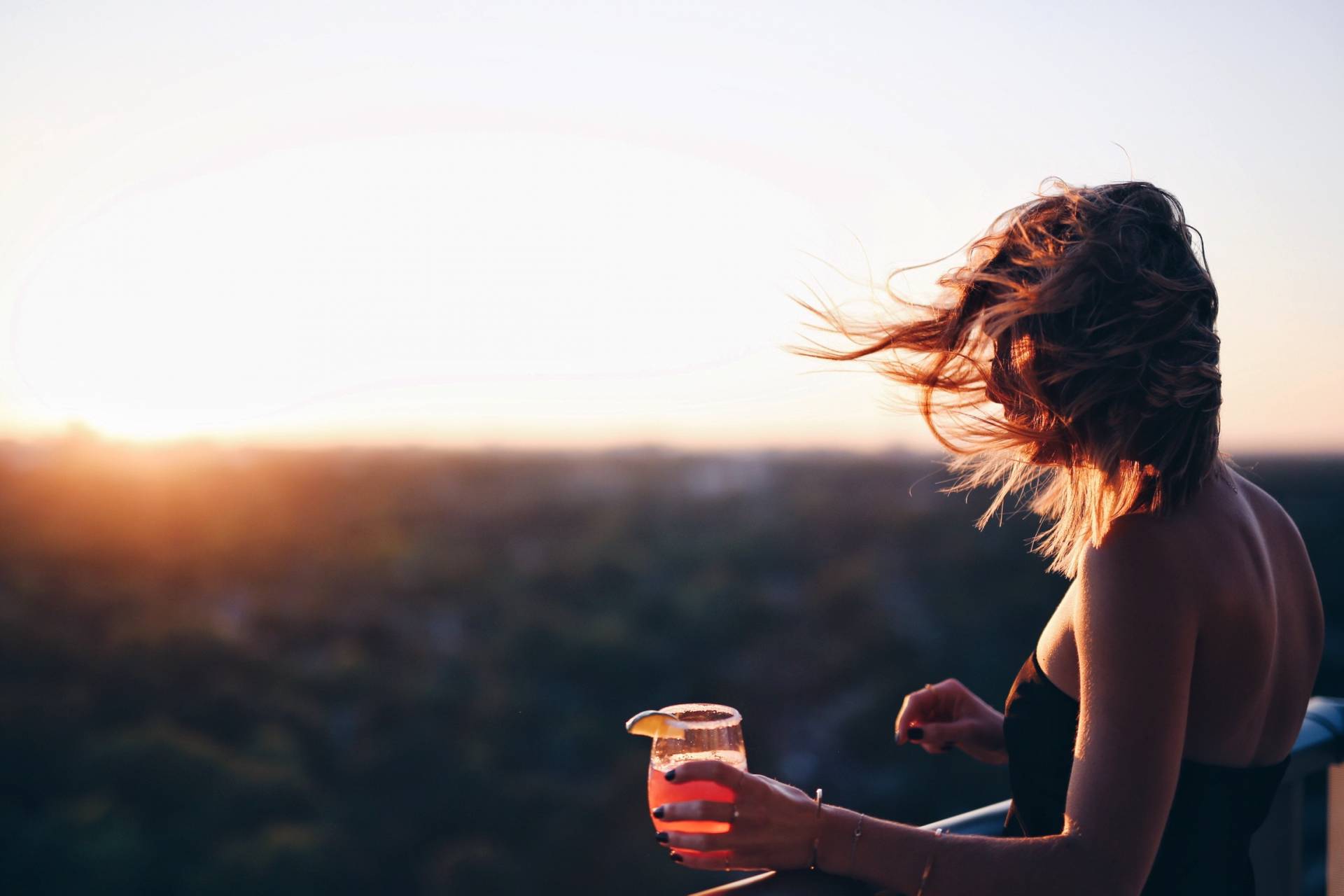 I will admit, I haven't always been the coolest host. I've never been taught to put together a Pinterest-worthy spread, or how to hang decorations to look chic and not like a ten-year old's birthday party. For some reason, interior design and party planning just don't come naturally to me. I know what I like when I see it, but I have a hard time executing it myself.
Once the boy and I moved into our new apartment, I really wanted to have my girlfriends over to celebrate the summer + my cross-country move. Also, after three straight weeks of building furniture, painting walls, and vacuuming dog hair, I needed some girl time and my friends at Palm Bay provided the perfect inspiration.
If you know me, you may have guessed that I was excited and anxious – I wanted to put together a memorable evening. So I did some research and combined my style with Palm Bay's girls' night essentials, and believe it or not, I pulled it off (if I do say so myself). For any of you with similar girls' night anxiety, I'm sharing some of my favourite quick + easy hacks to make it look like you know what you're doing 🙂
These tips may seem obvious and silly to some, but as someone who is décor-challenged, I found them so helpful!
1. COLOUR
Choose a colour palette and stick to it. It instantly makes the party look more put together and thoughtful. I chose white, light pink (!) and green, with slate + marble accents.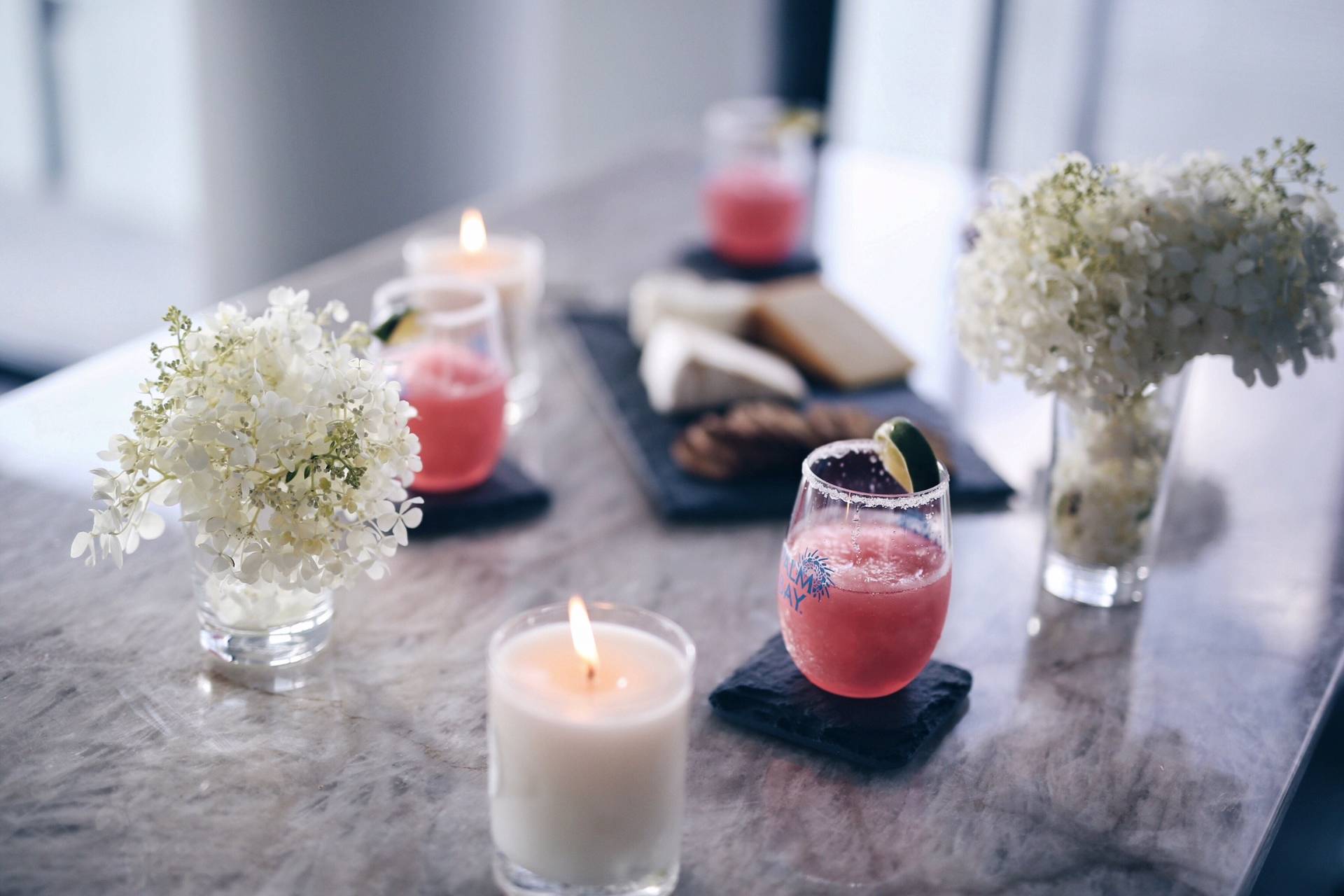 Indigo slate serving board + coasters
2. ADD FLOWERS
So easy, so simple. Just stick to your colour palette!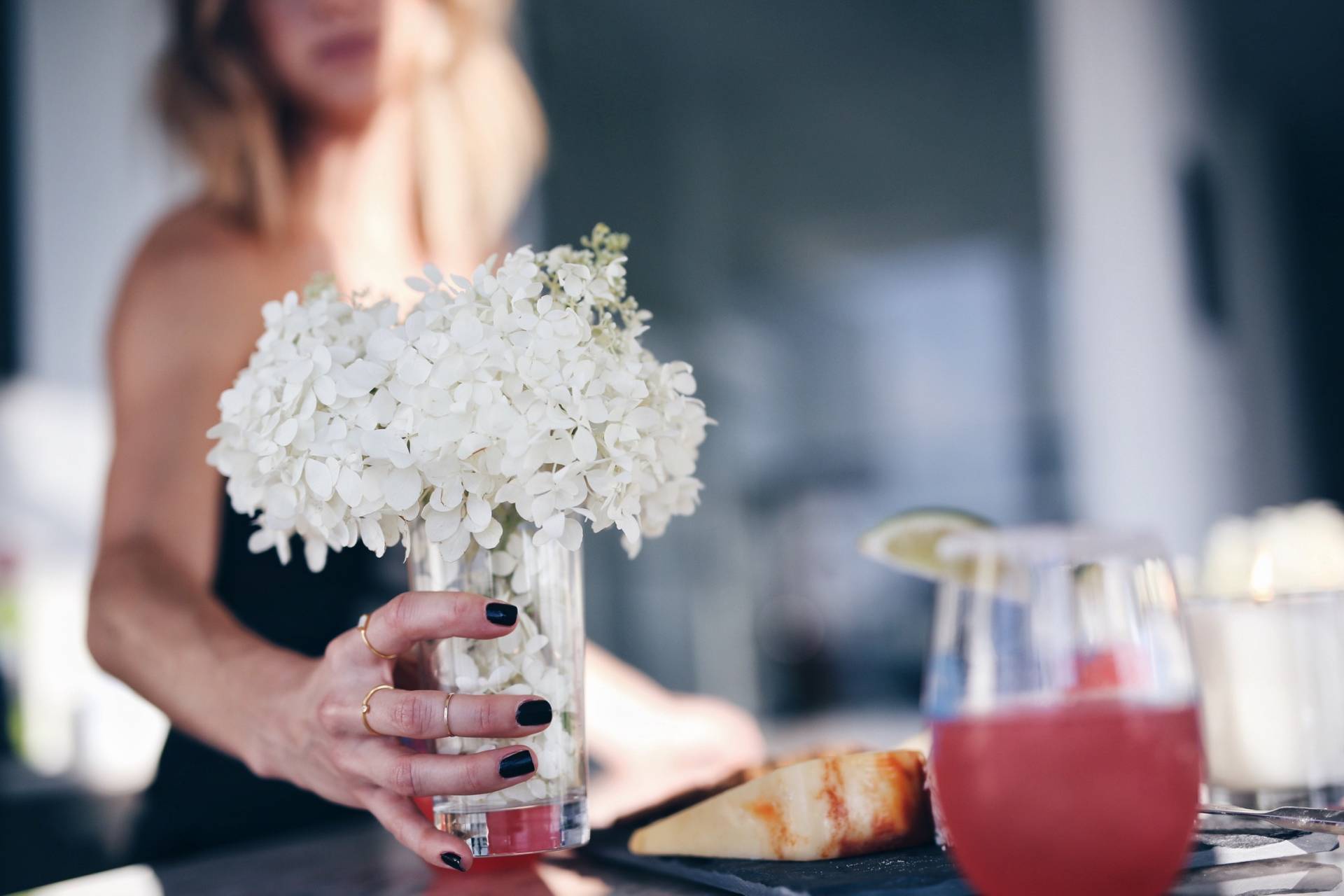 3. USE CANDLES (or tealights)
It brings a chic and bright vibe (anssoft lighting makes everyone look better too). I used Vancouver Candle Co. candles here because they smell like heaven and remind me of home.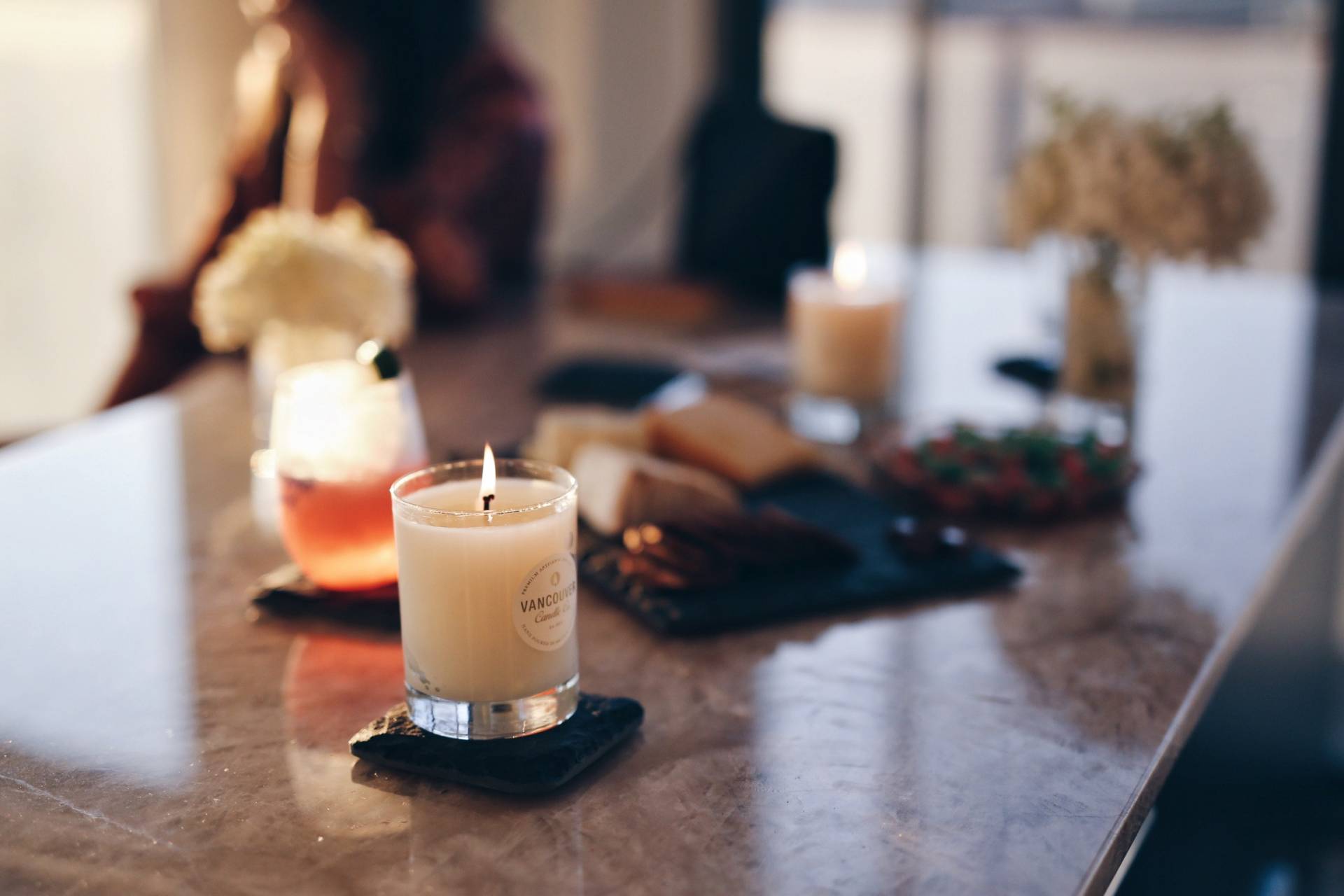 4. BE SILLY
Even if it's a very formal gathering, I love the idea of having some juxtaposition of the chic vibe with a fun game or some good old-fashioned penny candy for dessert.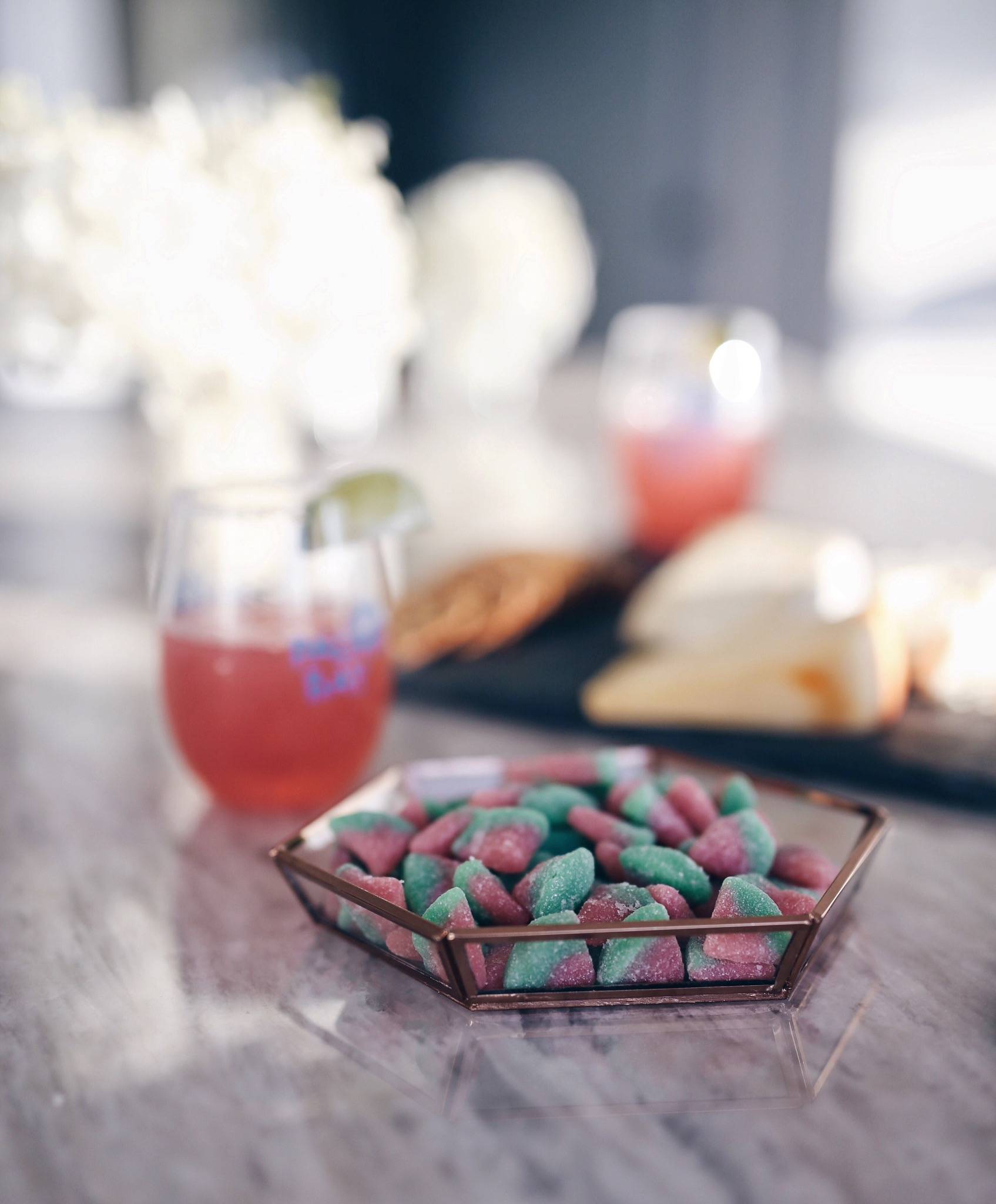 Urban Outfitters rose gold serving dish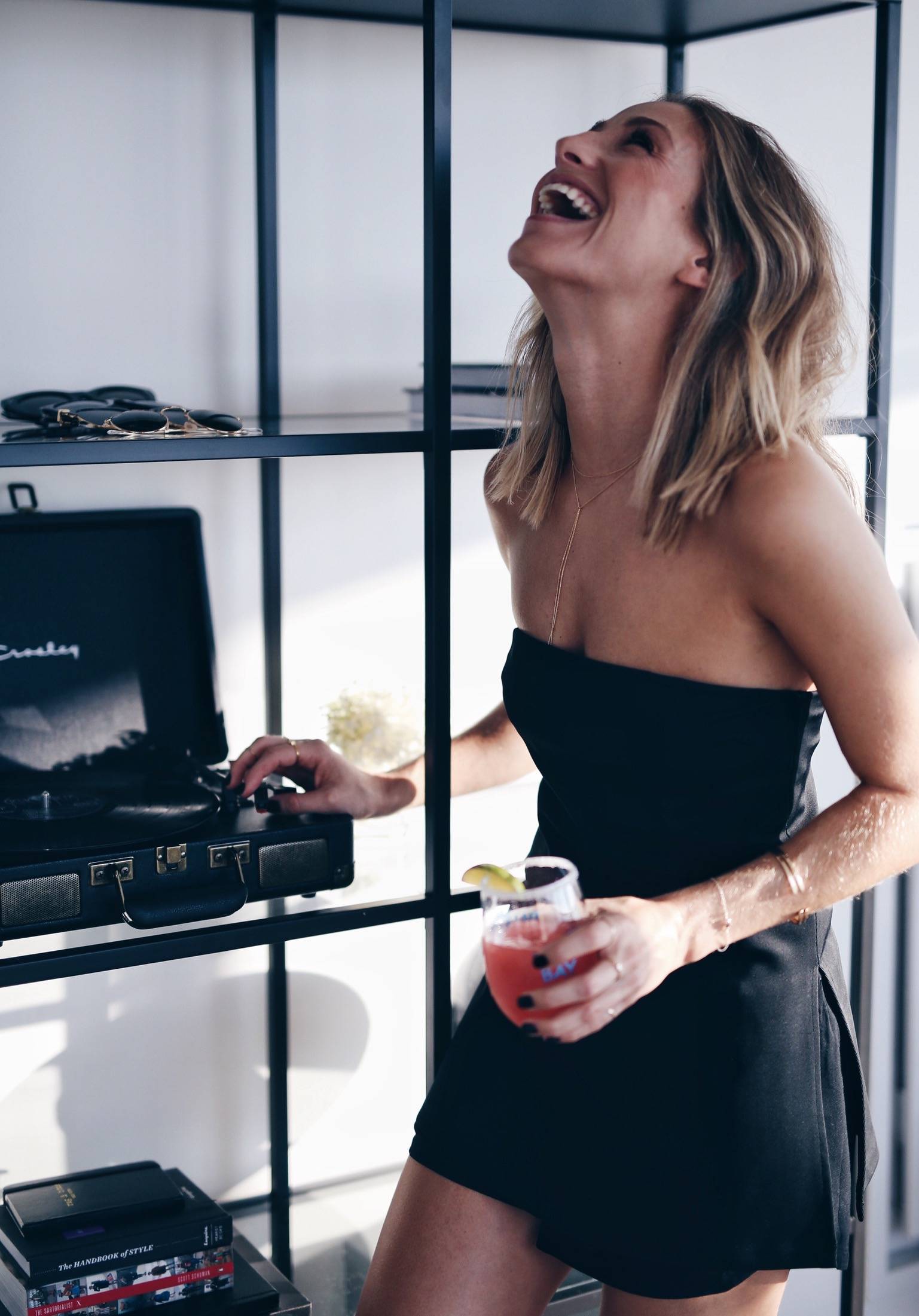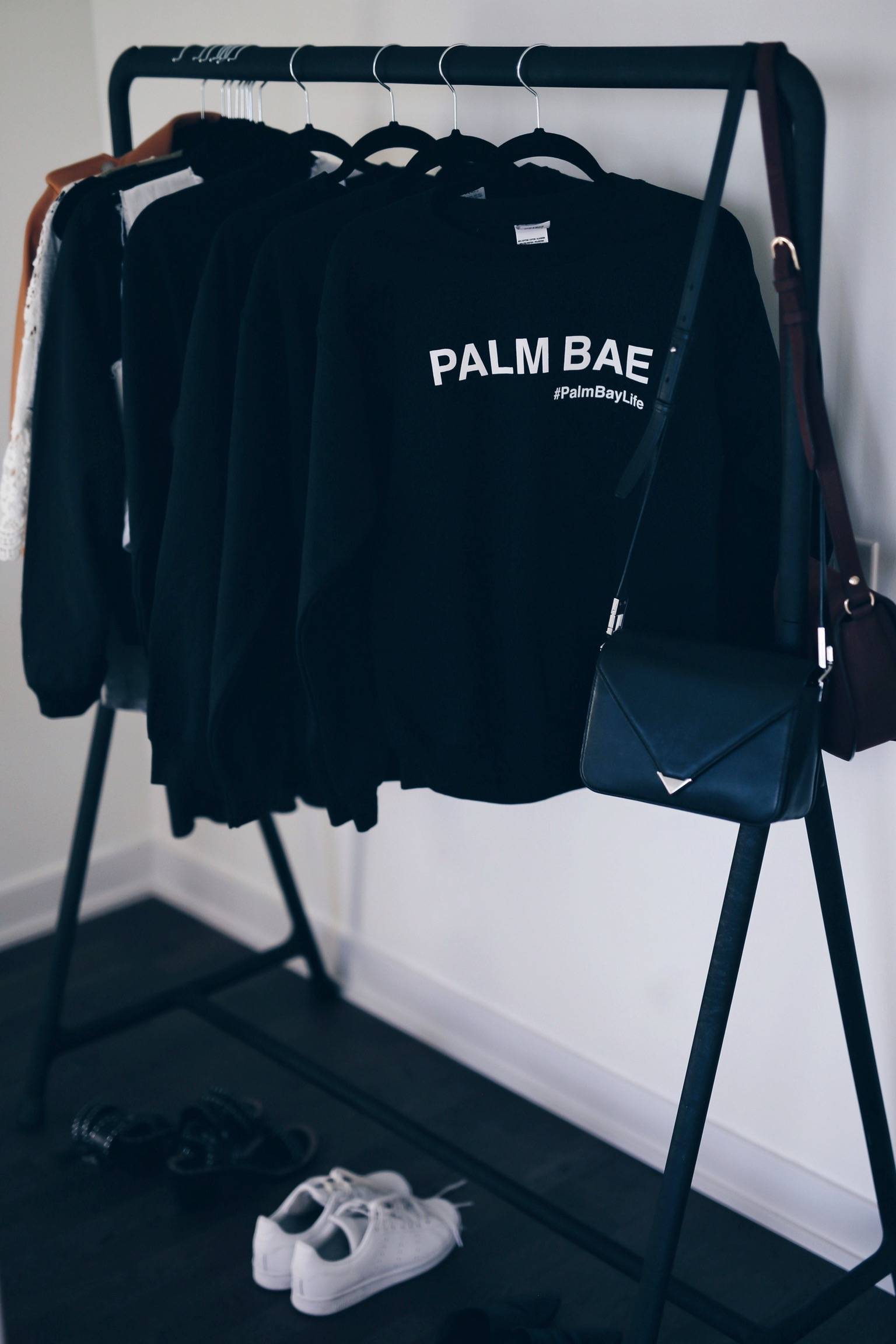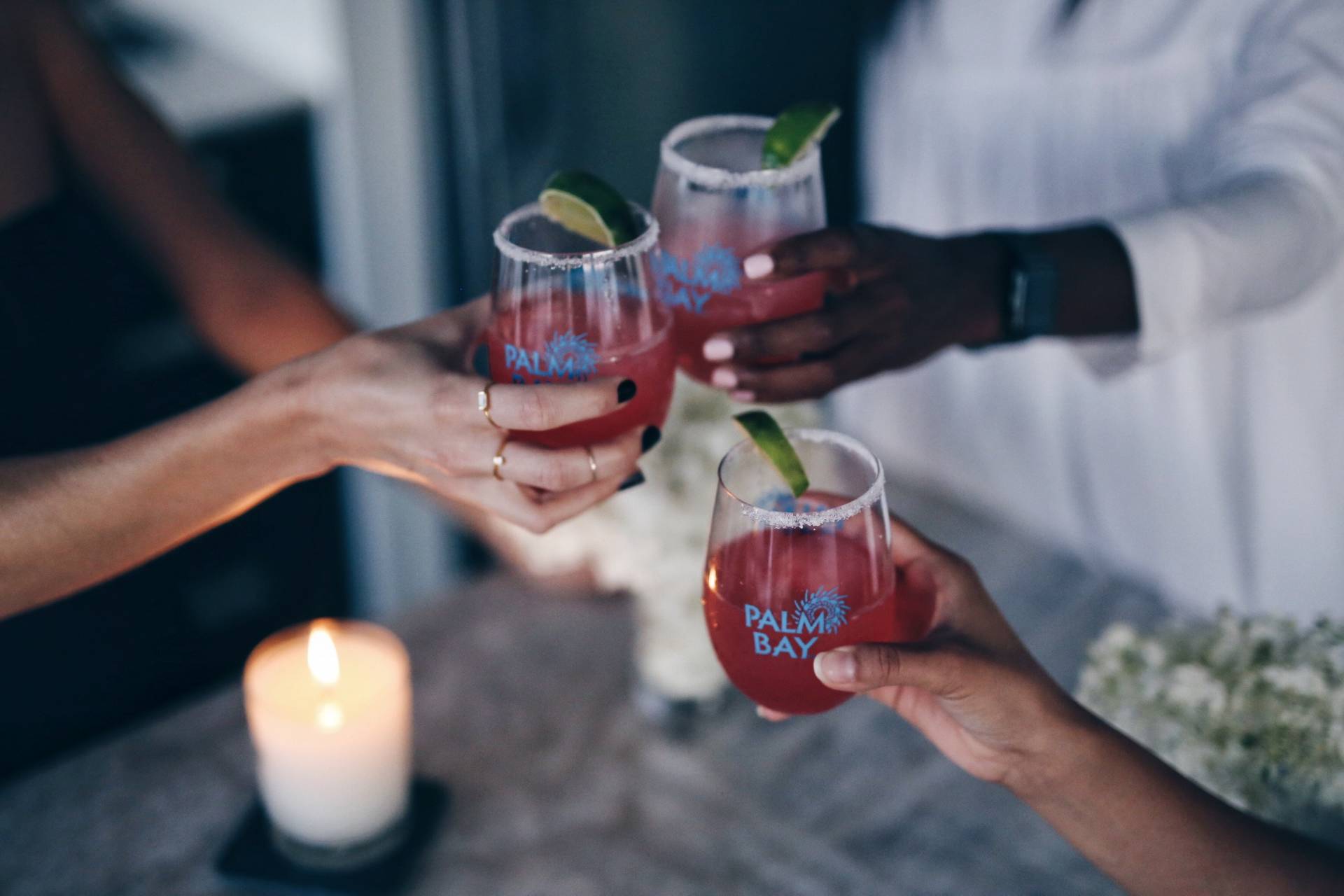 A big thanks to Palm Bay, my girlfriends + the Toronto sunset for making my first evening with friends in Toronto so amazing!
Photos by Andrew Cameron
Shot in collaboration with Palm Bay