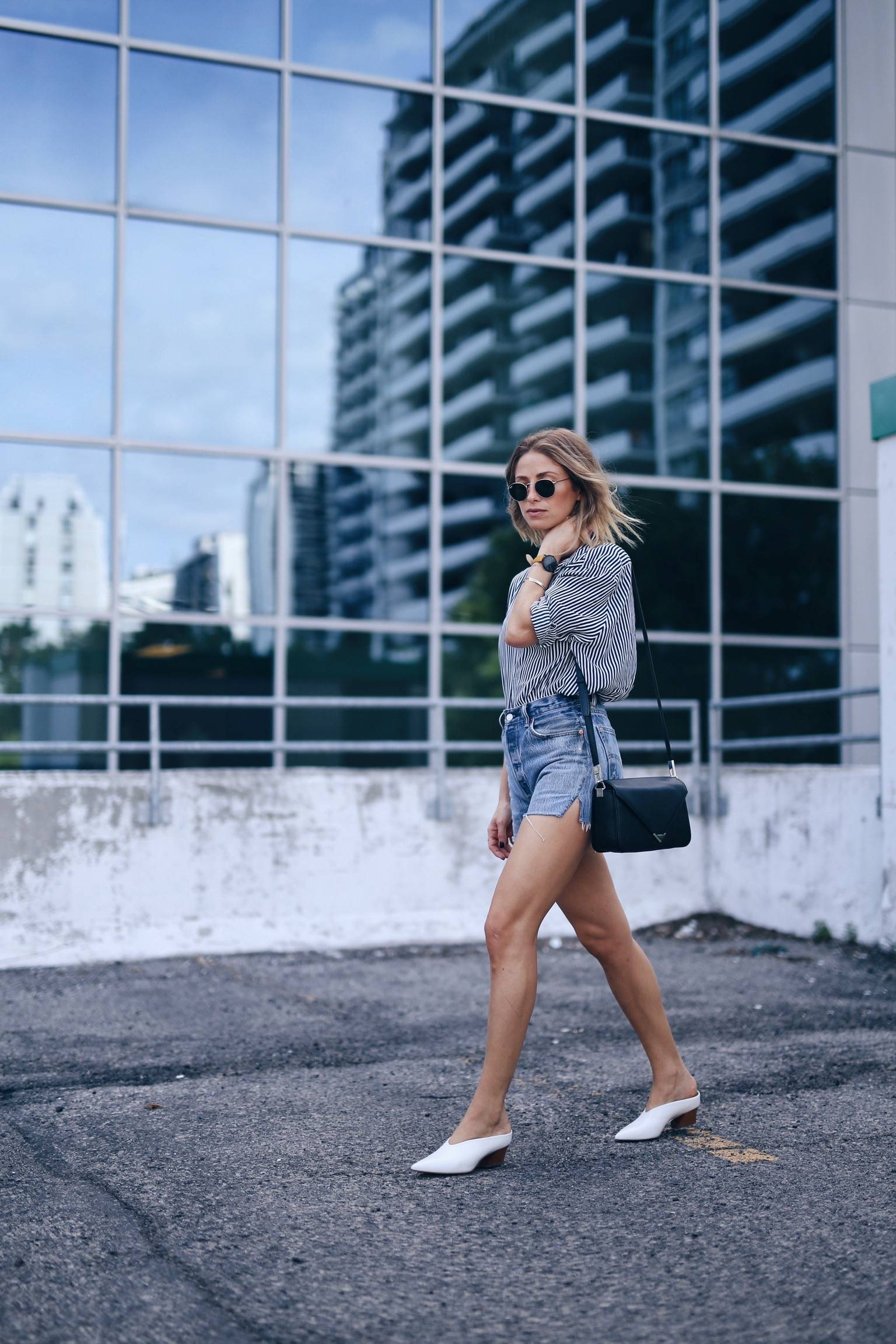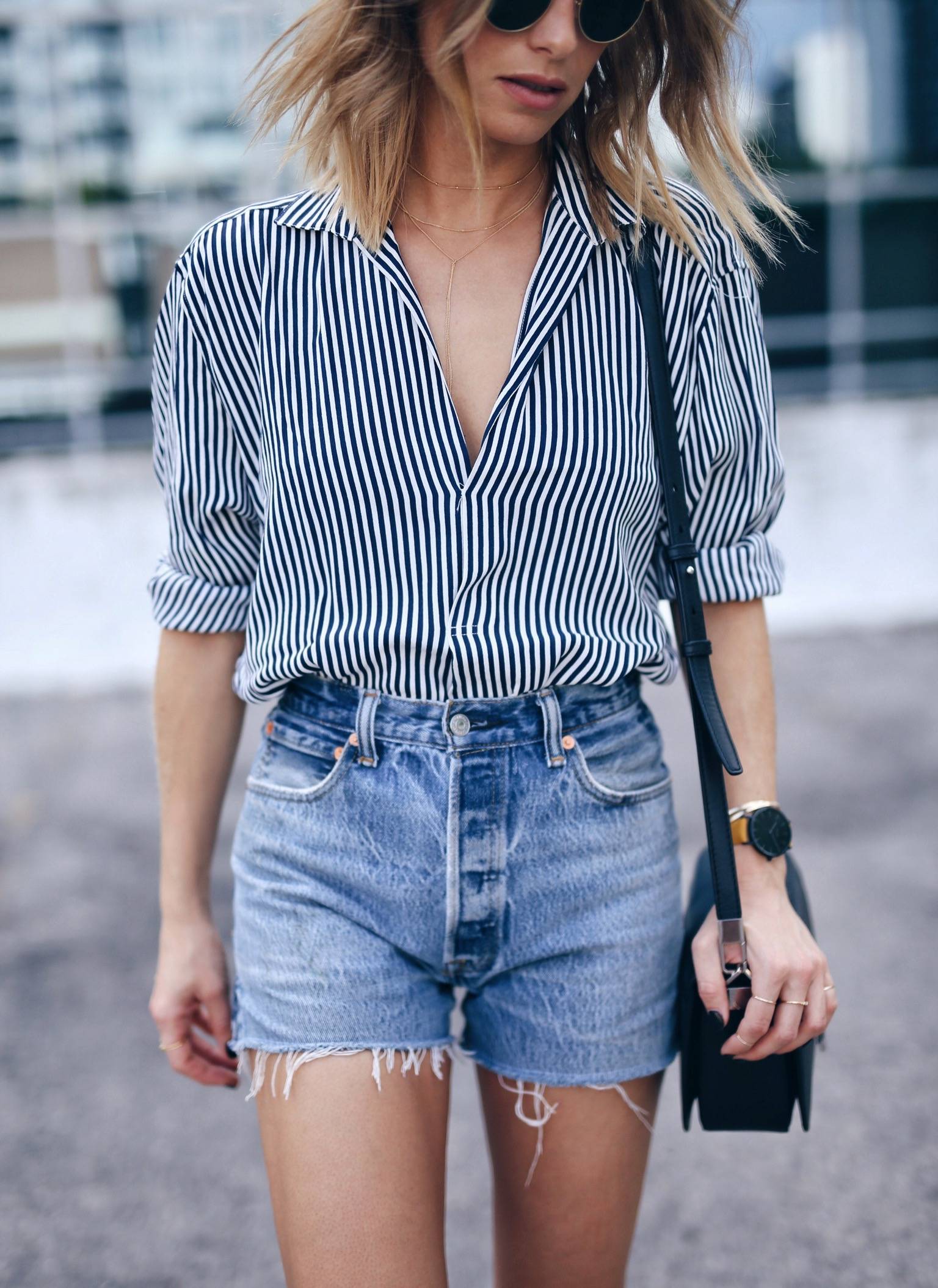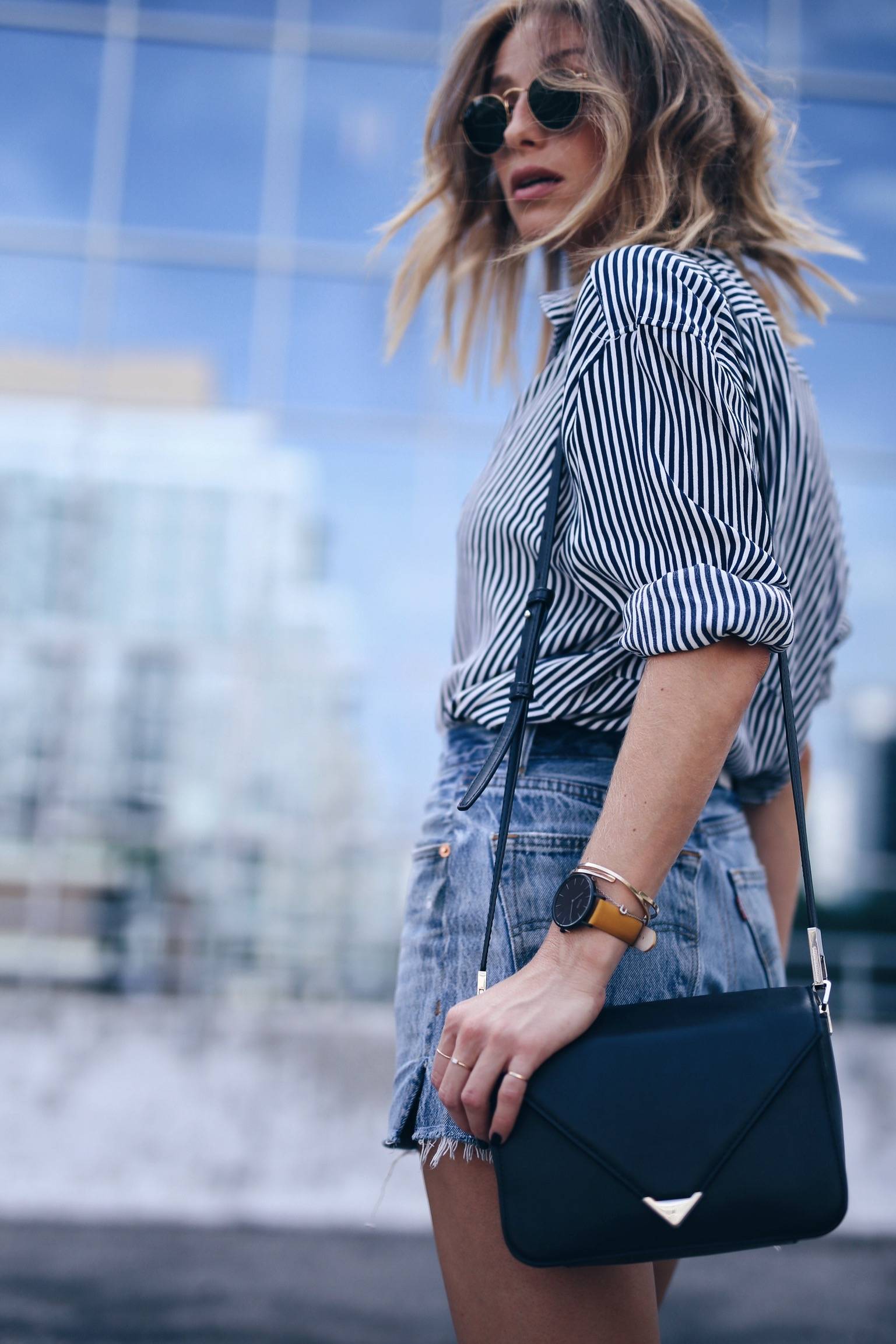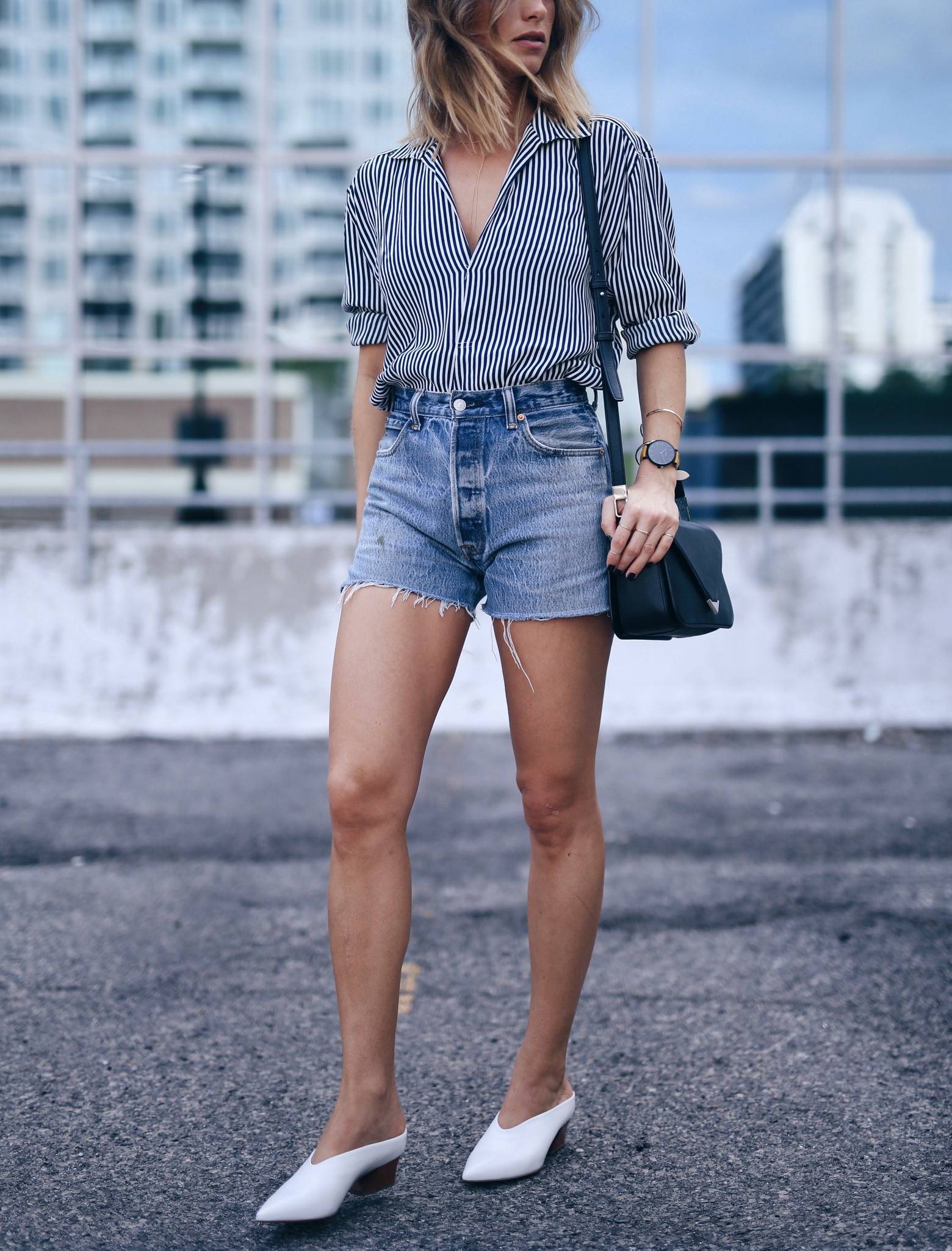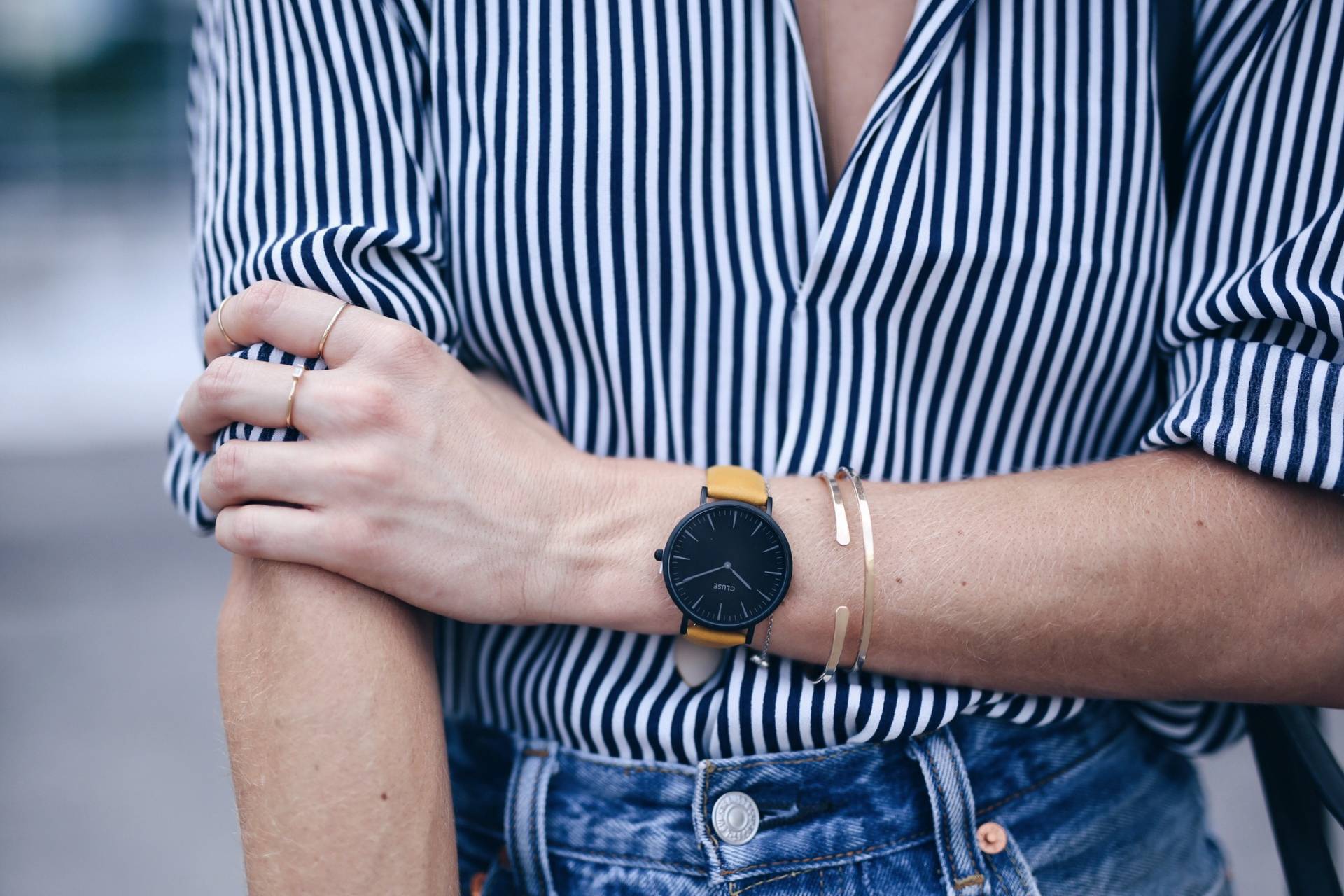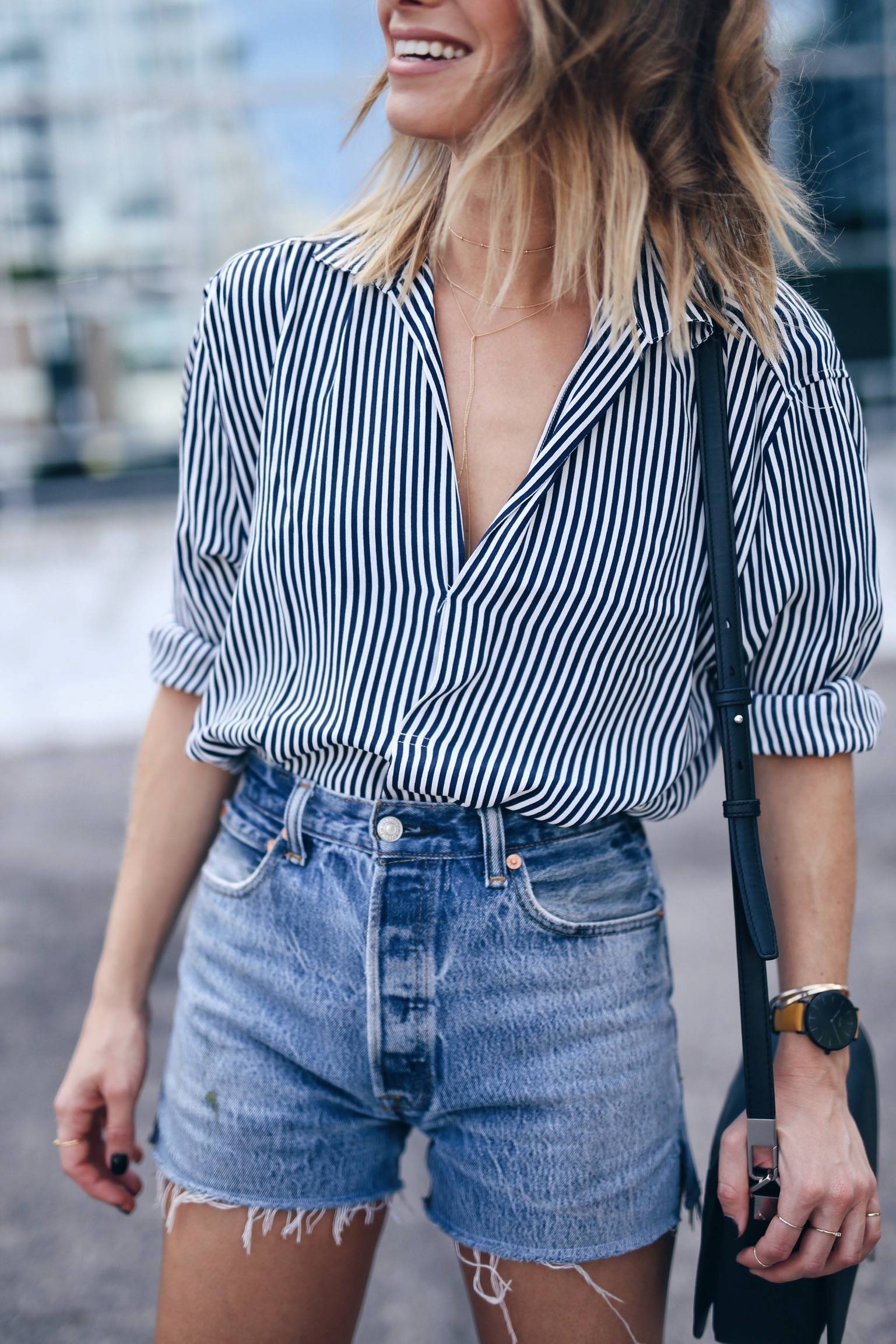 These past few weeks I've been all about menswear. There's something so sexy and cool about a woman in a man's shirt or jeans (as long as they fit properly 🙂 ). I recently picked up a few pair of jeans from Re/Done, where they repurpose vintage denim into a modern fit. Genius. I've been wearing them non-stop.
In that same menswear spirit, I also love the look of an oversized watch. Traditionally, women's watches are dainty, the face smaller than your wrist (which I was honestly never really a fan of, especially since my wrists are ridiculously small). I very clearly remember being 17 in New York with my mom, looking for a gold menswear watch… a big, gaudy gold watch. That's what I wanted. Needless to say I've graduated from that ostentatious (but awesome?) notion, but I still do love a larger-faced watch.
And, as I've said before, any look requires commitment and confidence, so I like to pair a bold watch with a menswear-inspired shirt. With Autumn coming around the corner (and fast), I'm starting to think warmer, deeper colours, and this new Cluse model (launching very soon!) pops against the blue outfit tones. I don't wear much colour and doing it in my accessories is my favourite way to add some interest.
Are you guys fans of menswear?
Cluse watch | Zara striped shirt, shoes | Re/Done shorts | Leah Alexandra jewelry | Are You Am I choker | Vita Liberata self tanner