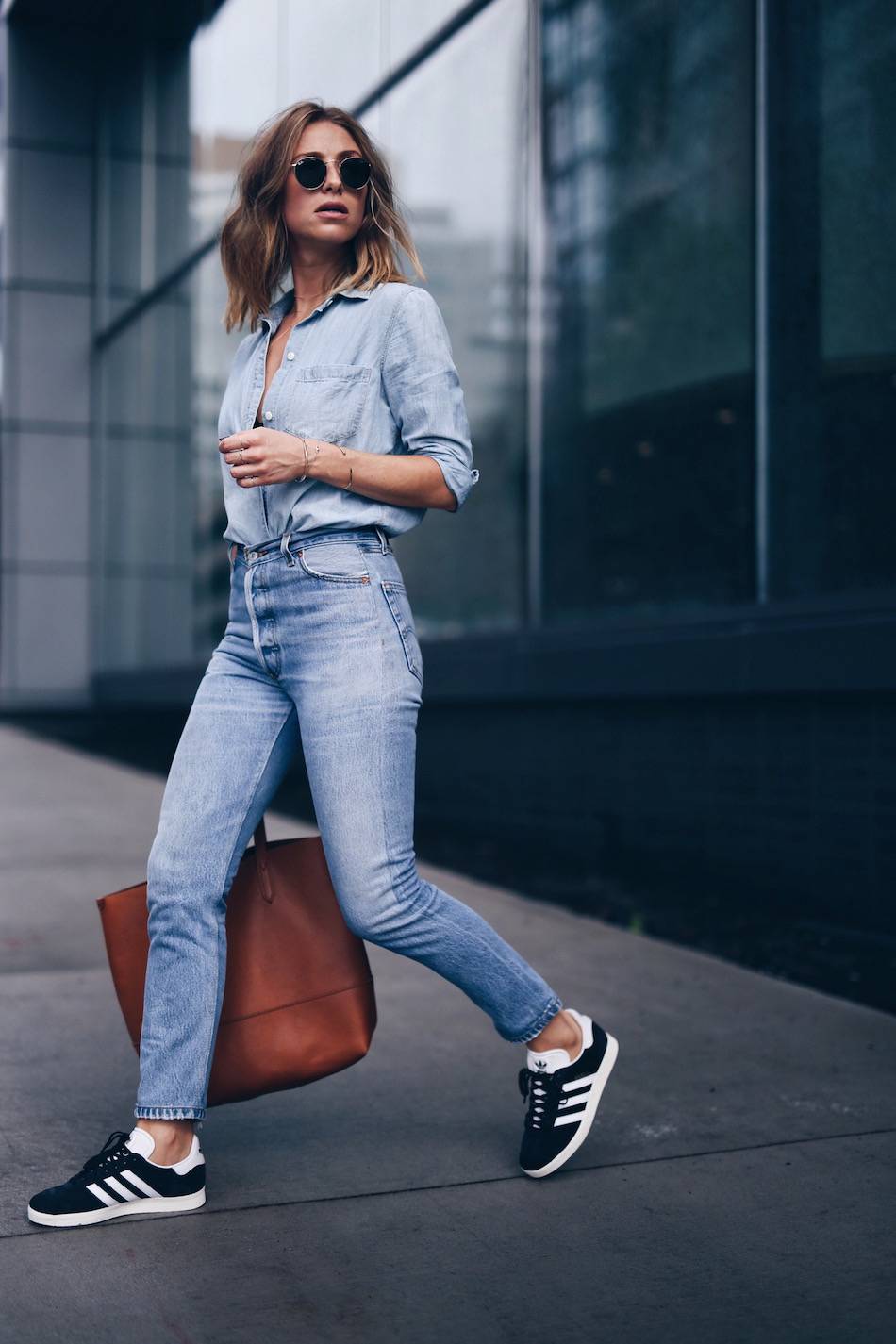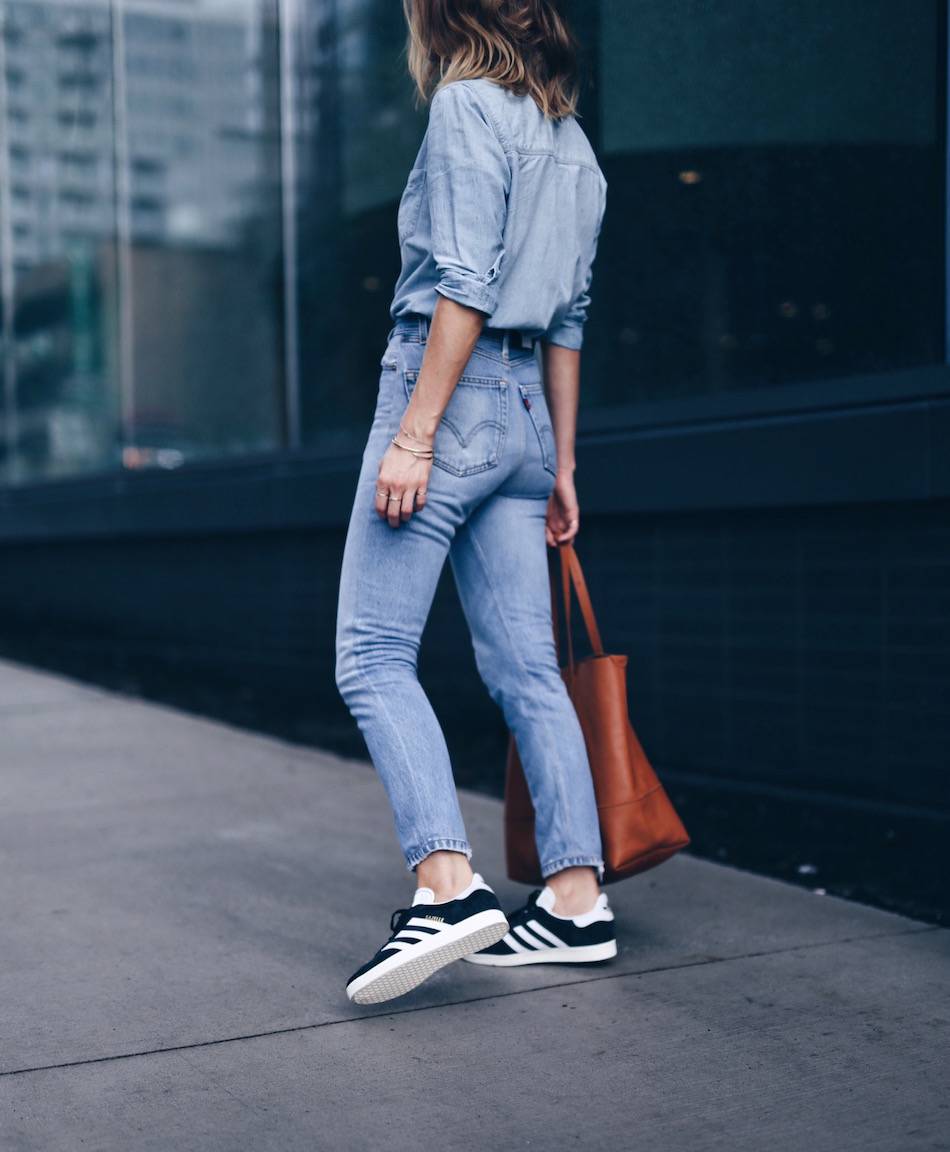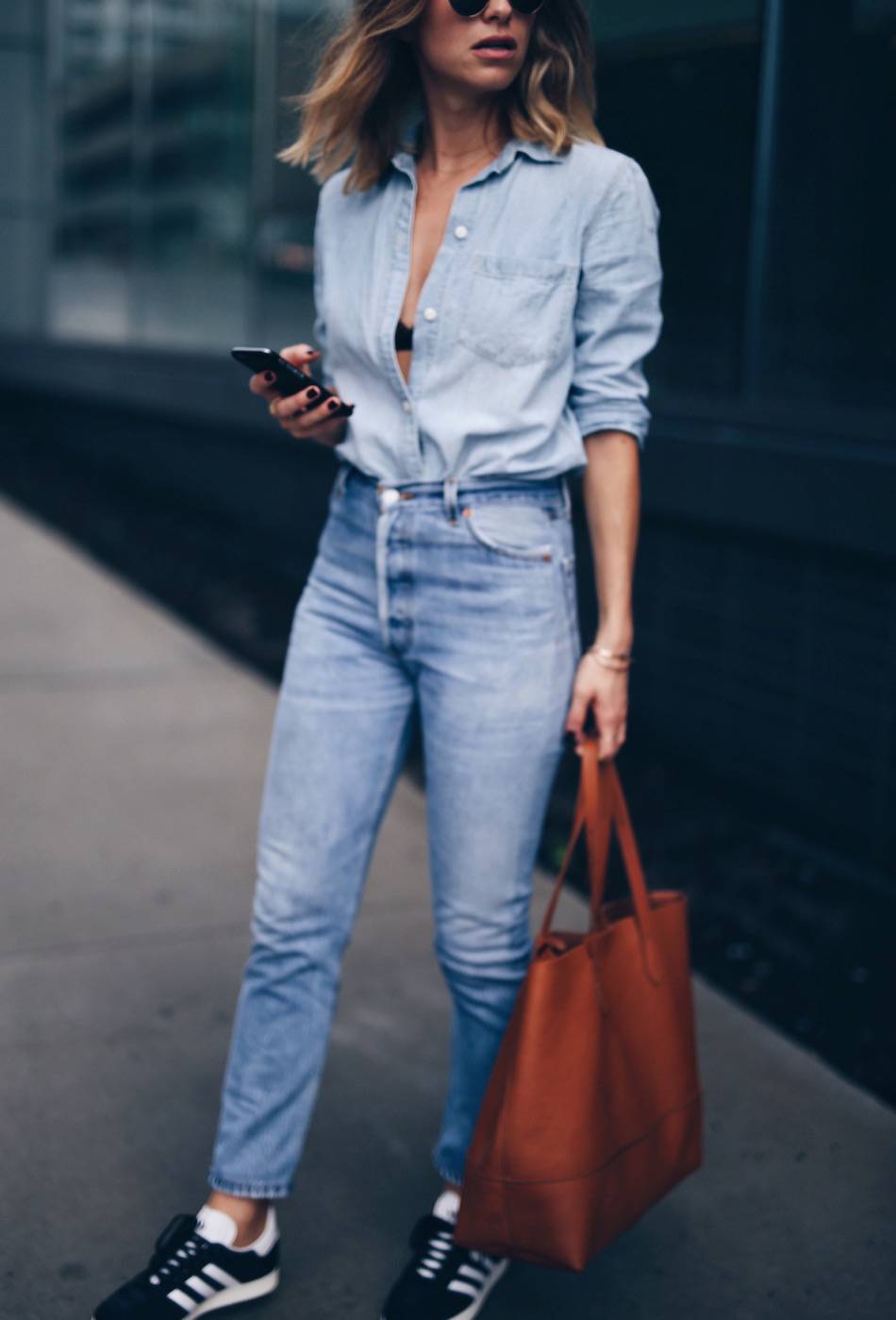 The Canadian tuxedo. An interesting name for such an odd array of clothing pieces. Nevertheless, it is actually a favourite of mine (being Canadian and all), and one that I think can actually look very chic… Just ask Olivia Palermo (or any of these babes…).
In terms of how to wear this gem of an outfit, make sure that your denim shades don't actually match. You don't want to look like you attempted to match and failed miserably. I went extra sporty with these new Adidas Gazelles that seem to be popping up everywhere for fall. Are they new the Stan Smiths? Only time will tell…
What do you think of the Canadian tux? Are you a fan?