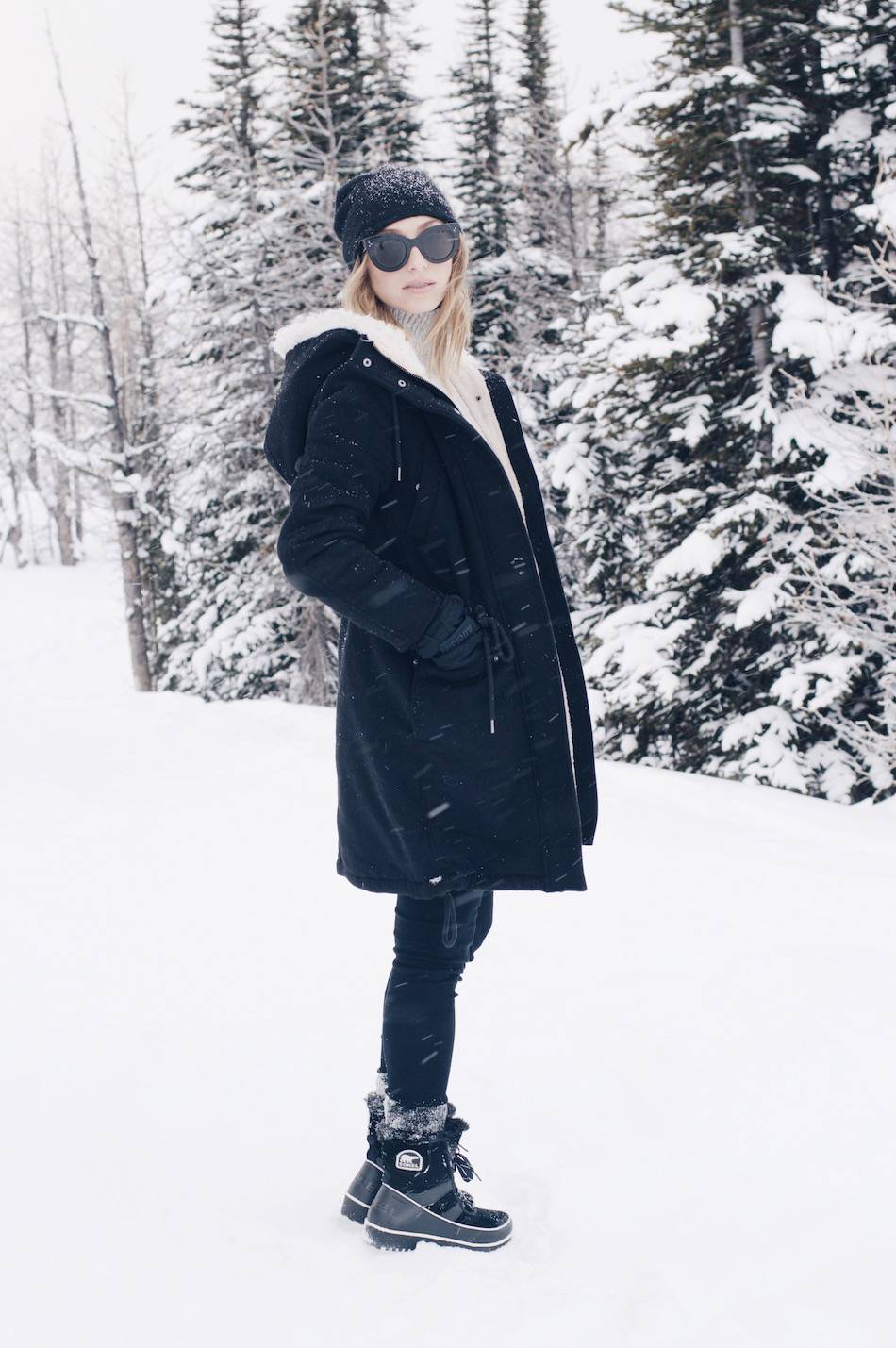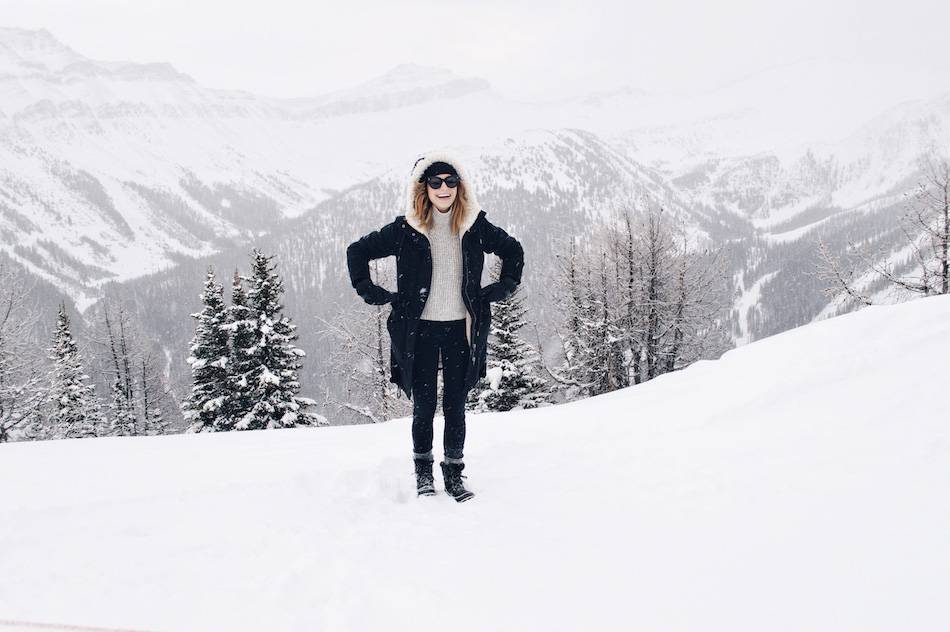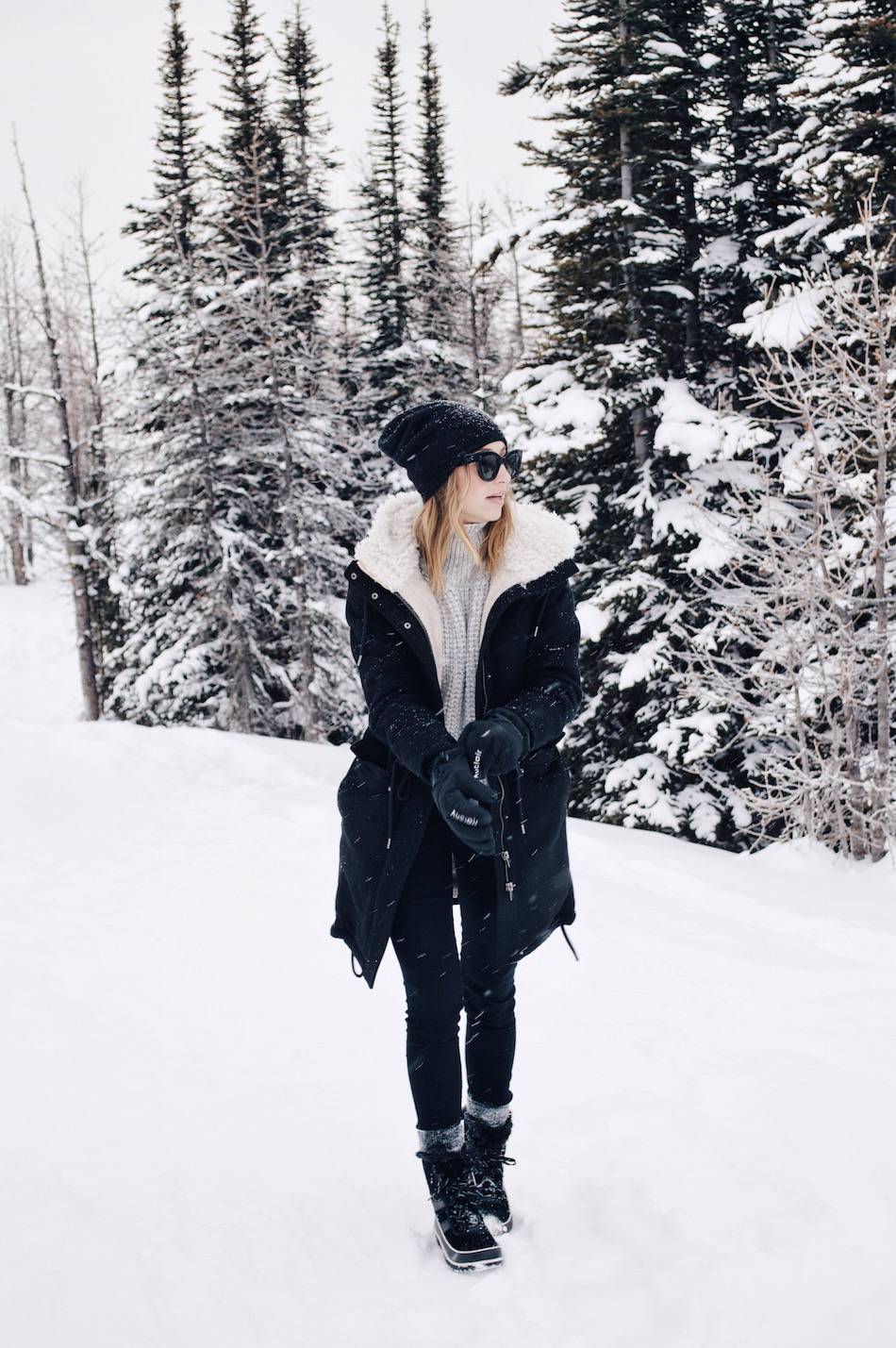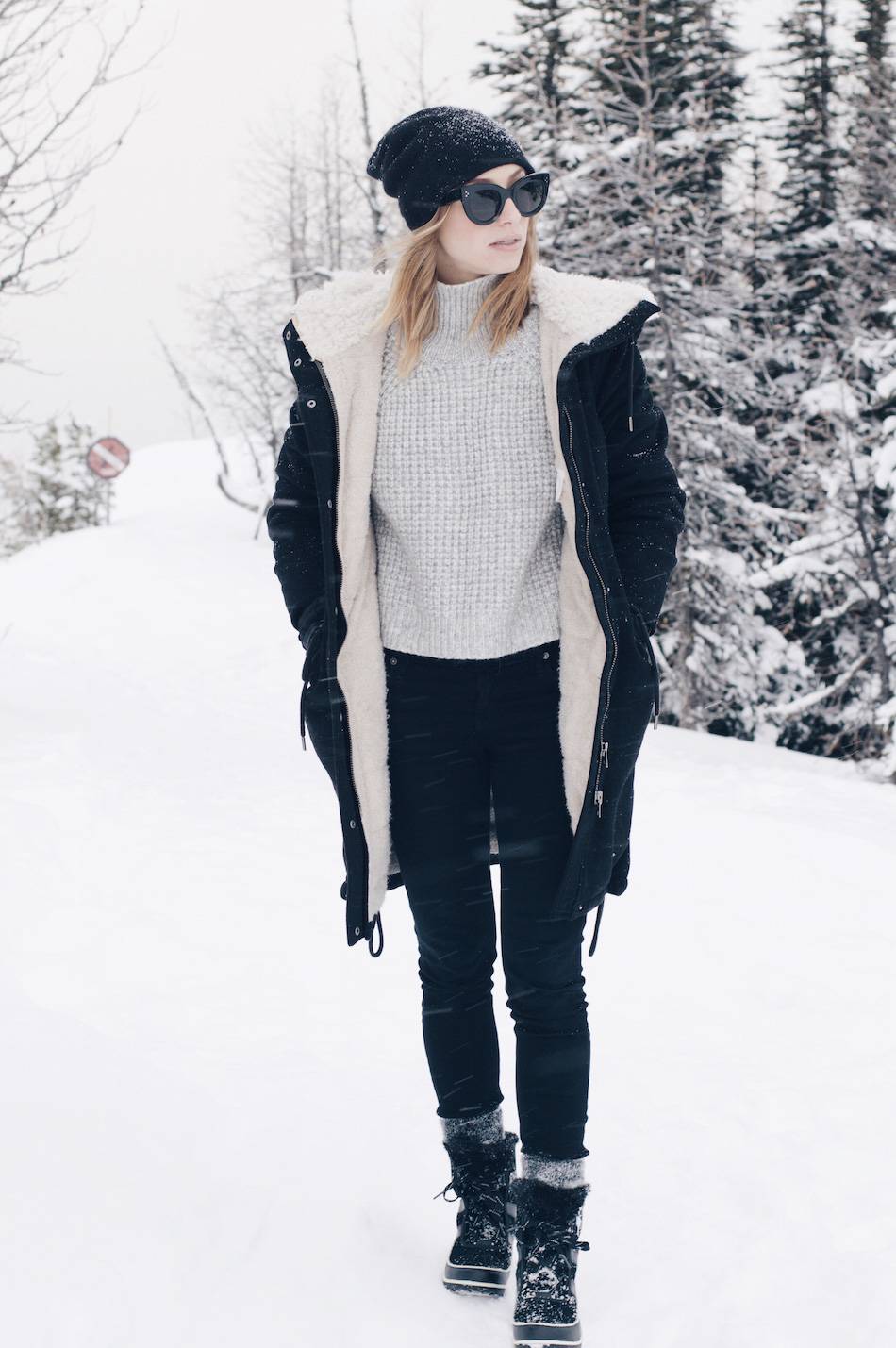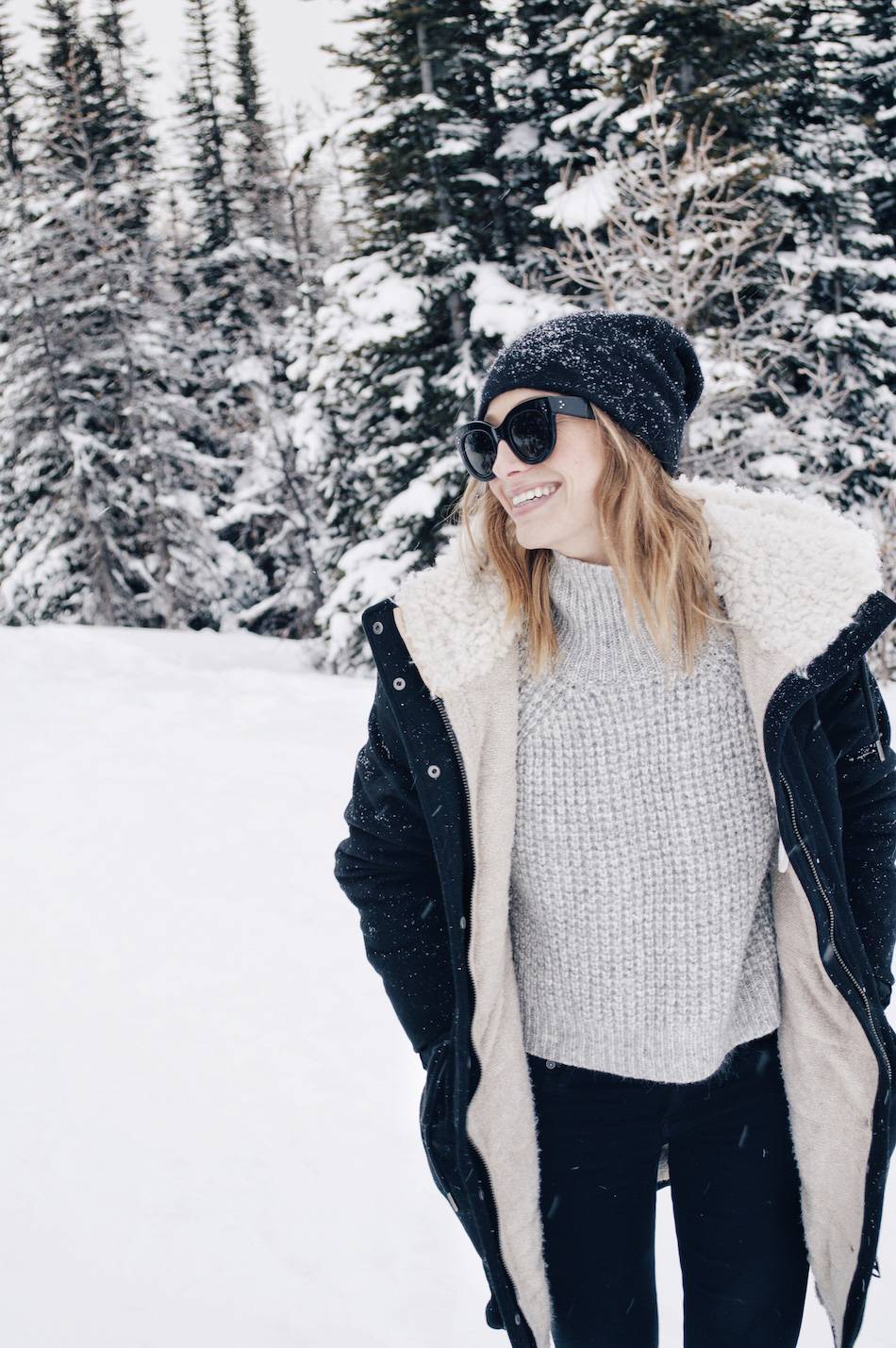 This West Coast girl learned a few things about the cold while in Banff, AB. I used to think 0°C was cold… Who was I kidding?!
So today, I'm sharing 4 ways to stay warm + stylish in the snow (I'm sure some of my eastern Canadian readers are laughing at me right now):
1. Use hot pockets: these handy little packets are lifesavers and can stay warm for hours.
2. Don't forget about your legs: I made this mistake the first day. Be sure to wear wool leggings (yes, wool) and layer up. Also, jeans are very, very cold.
3. Don't overlayer your socks because a) it will pinch your feet (and make your shoes feel way too small) and b) when your feet sweat, they get SUPER COLD.
4. Mittens are better than gloves: you want all your fingers together for extra warmth.
I can't believe it's Christmas Eve! I hope you are enjoying the holidays whether you celebrate Christmas or not. Happy Holidays + Merry Christmas, friends.
Aritzia parka