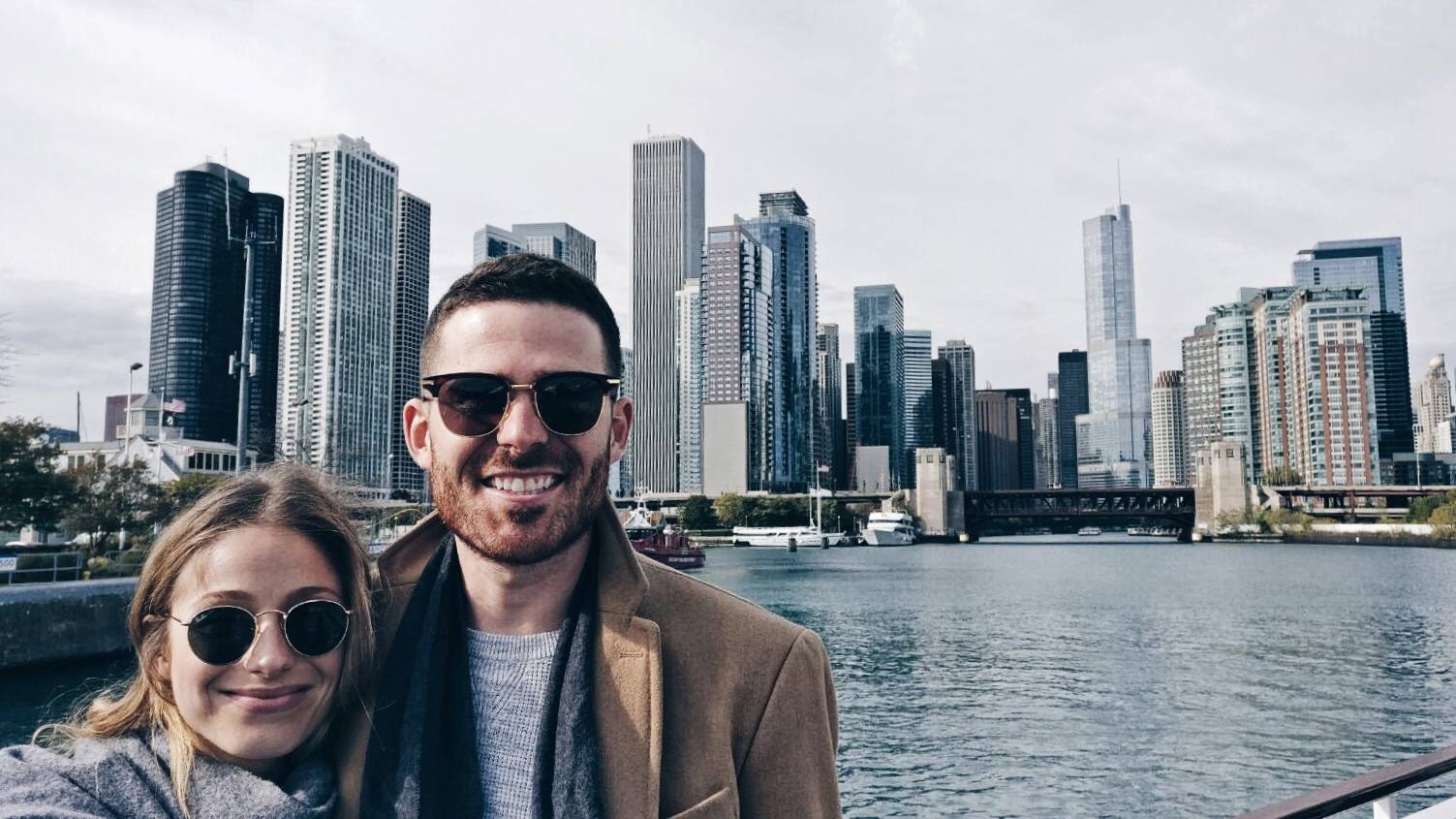 Well, we are home from an unbelievable trip to Chicago. I'll give you a little context here: The boy and I met at our best friends' wedding. We were living on opposite sides of the country at the time and decided to meet in Chicago as it was much cheaper than traveling coast to coast, so we met halfway…ish. That, and I'd always wanted to go.
Needless to say, it was a little unorthodox, but a memorable first date/weekend. Now that we are (finally) done long distance and live together, we wanted to celebrate by heading back to the city where it all began! The Acme Hotel was kind enough to hook us up (the people who work there are maybe the nicest ever) and we had a great stay there. They have made check-in super easy with keyless entry (you download a mobile key on your phone after checking in in advance via email). Plus they have complimentary hot Morning Joe that is dropped off outside your room daily – it's the perfect way to wake up. It's also centrally located, making it easy to walk and/or Uber anywhere.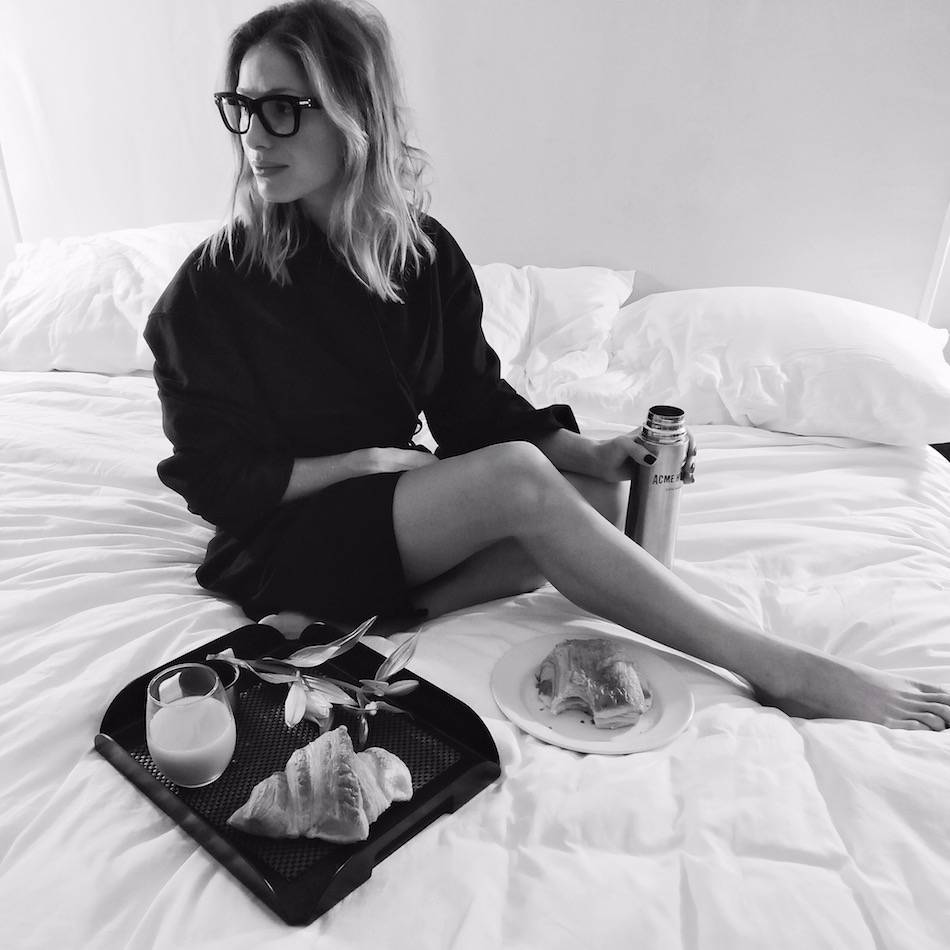 While I was thinking this was an anniversary trip, I was in for a surprise. We got engaged! I was so shocked I actually asked him if he was serious. He was so shocked he forgot to put the ring on me (he pocketed it and we laugh about it all the time now!).
Chicago will always hold a special place in our hearts and so I wanted to share my top 5 things you have to do in the Windy City:
1. ART INSTITUTE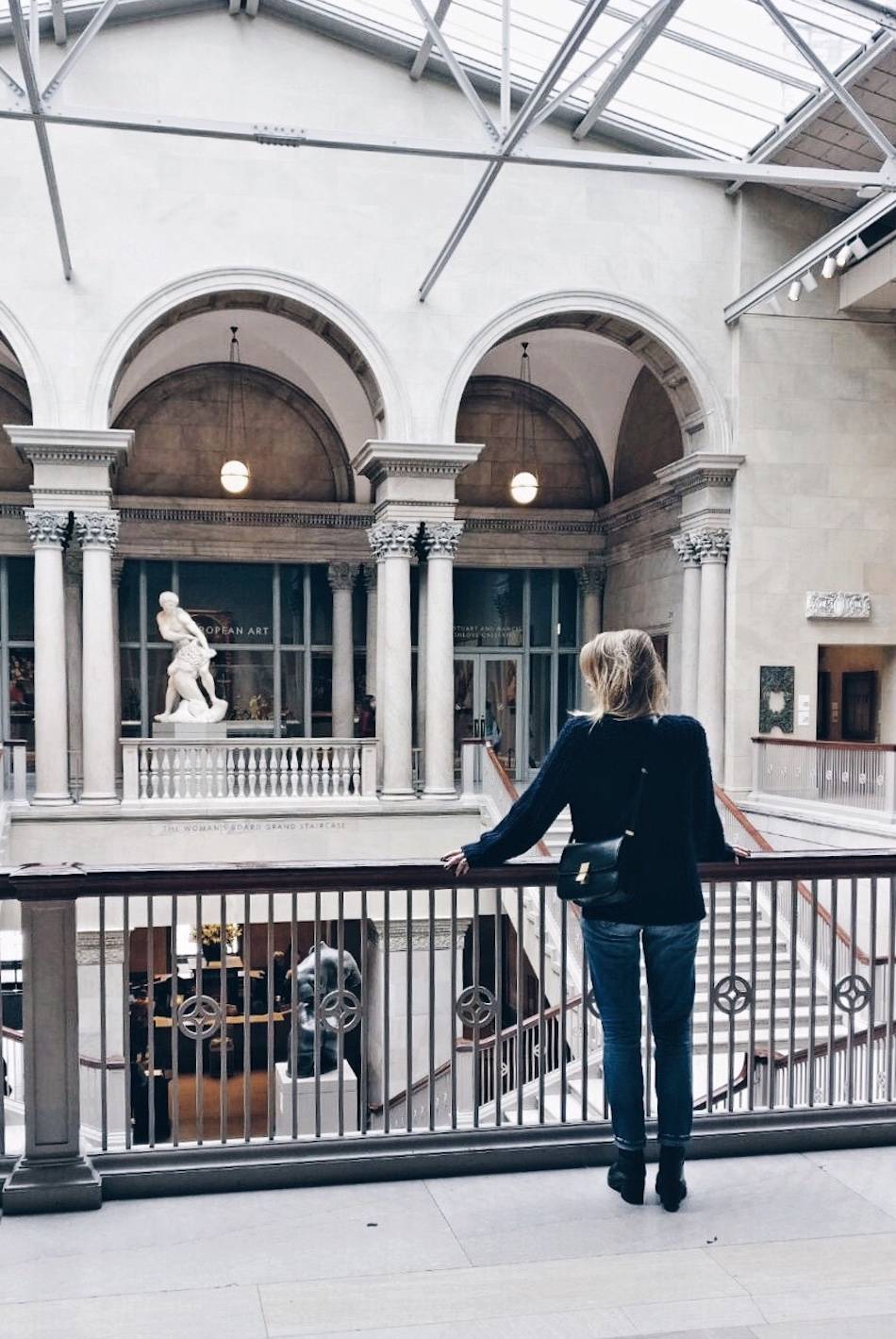 First things first, The Chicago Art Institute is very different from the Museum of Contemporary Art, which we accidentally also went to (a happy mistake – Andrew loved the Carl Sagan exhibit (nerd)). But the Art Institute itself is unbelievable. Everything from Picasso to Frank Lloyd Wright can be found in this Louvre-esque monstrous museum. My personal favourite was Jackson Pollock, who I could write about for days but would never finish this post…
2. CHICAGO SPORTS GAME (preferably at Wrigley Field)
Chicago is a massive sports town and these people take their sports seriously. While we weren't able to go to a Cubs game (World Series tickets started at $750 for standing!), we went to the Bulls home opener and it was awesome. Chicagoan Dwayne Wade was recently traded to his hometown, and the building was electric.
3. ARCHITECTURE TOUR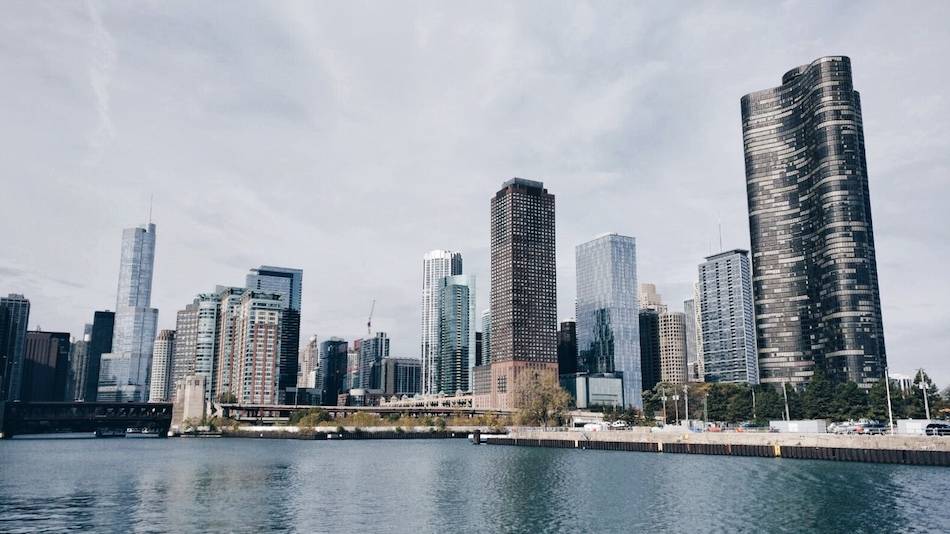 Ask anyone what to do in Chicago, and you won't get out of that conversation without hearing the words 'boat', 'architecture', and 'amaaaaazing'. They are not over-hyping this attraction. Chicago was essentially built from scratch after the famous city fire destroyed 66% of the downtown core in 1871. In a brilliant response, the city took the opportunity to rebuild in a way that would shape the Midwest to this day. The result was a skyline and a river view that can't be missed.
Note: we used Wendella Tours and were very happy with them!
4. BLACKBIRD RESTAURANT
Chicago has some unparalleled restaurants – I had almost too many recommendations going down there (thank you!). We ended up independently both surprising each other by going to Blackbird (seriously, we both made reservations individually). Not only were the people gracious and welcoming, the food was unreal. They are very deserving of their Michelin Star. The halibut was the best fish dish I've ever tasted. Seriously. (Sorry BC people…)
5. BEATRIX FOR BRUNCH
Again, we had a ton of brunch recommendations but ultimately chose this one because it was walkable from our hotel. We couldn't have been more thrilled – I think I eat more unhealthily on vacation at breakfast than at any other meal, and this restaurant was a great change of pace. The plates were healthy, filling, and made you feel like you were getting your day off on the right foot (which, if I'm not mistaken, is the whole point of breakfast). Please try the poached eggs on quinoa cakes 🙂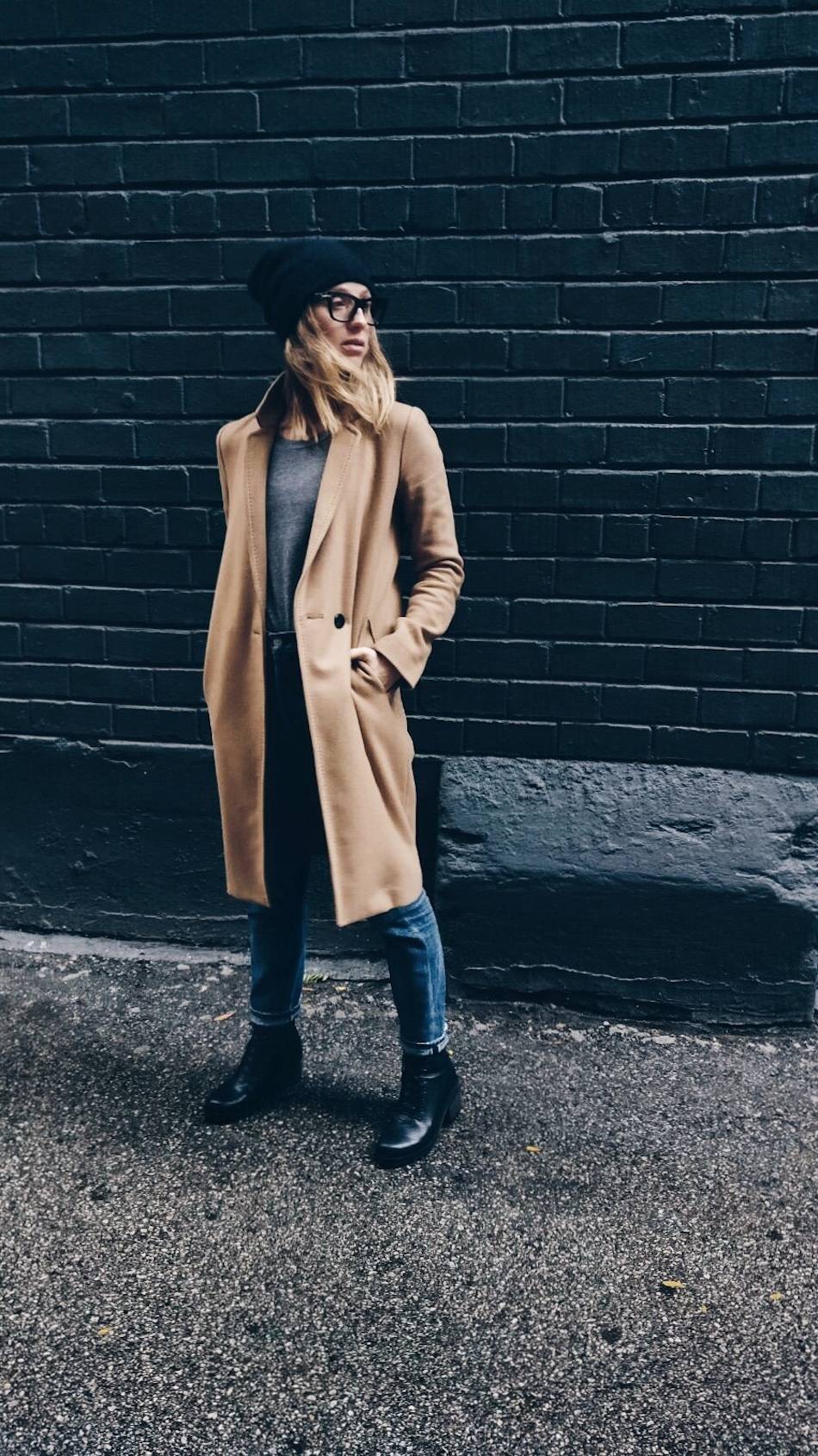 Bonus (I know I said 5 things but I lied):
Get to know Chicagoans – they are a fun-loving and justifiably proud group. We ended up chatting with so many of them and everyone was engaging and authentic. Chat these people up! (I think Andrew's favourite part of this trip (including our engagement) was discussing rap with an Uber driver – Drake vs. Kanye).
Riverwalk – This can be skipped if you do the architecture tour because you're basically walking the same thing, but the Riverwalk has a special place in my heart as it's where my fiancé (WHAT?!) and I got engaged! That said, if boats aren't your thing or if you want to save a few bucks, the Riverwalk is a fantastic way to see the city.
Have you guys been to Chicago? Any other places you'd recommend? Let me know in the comments below 🙂