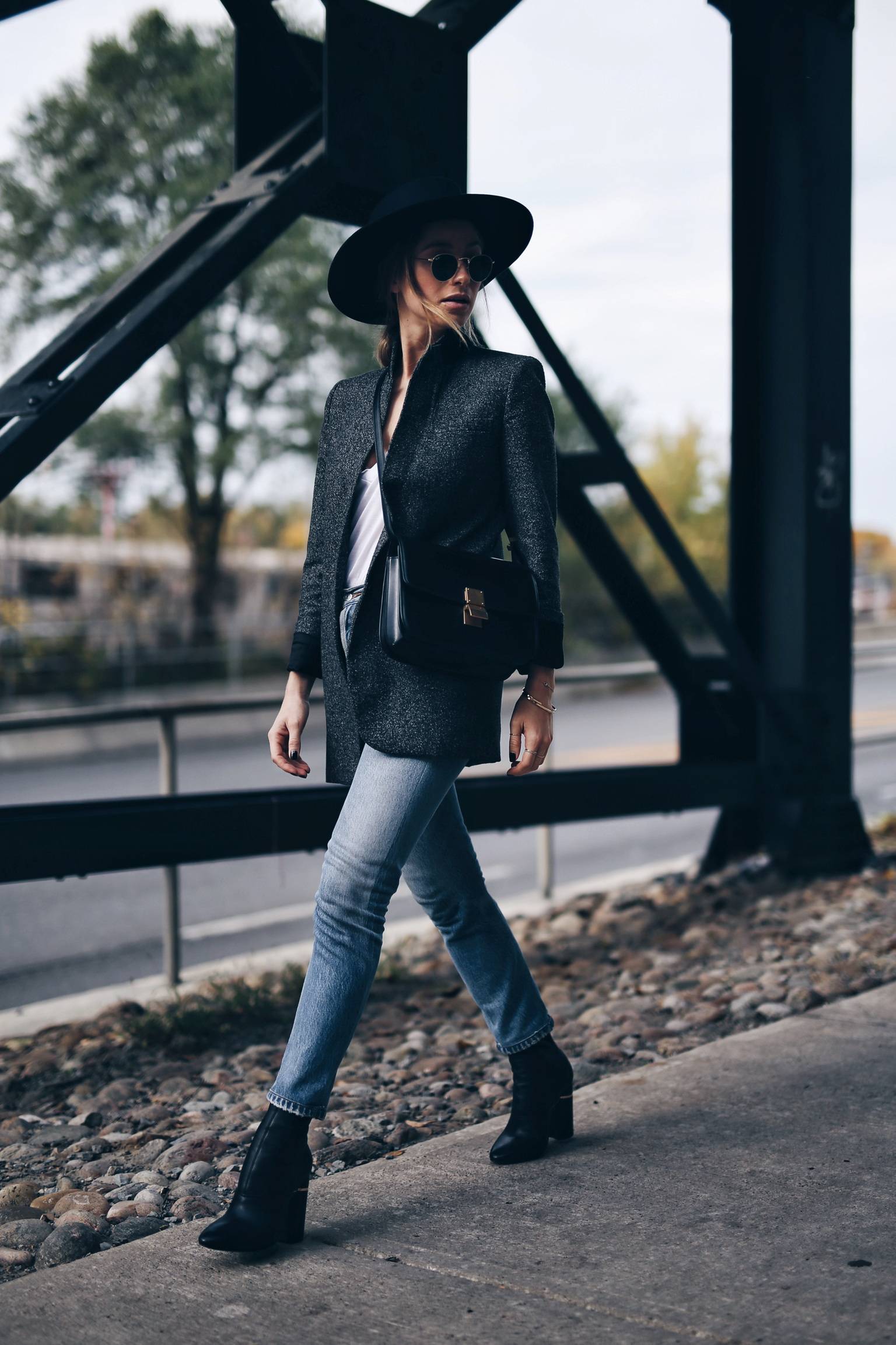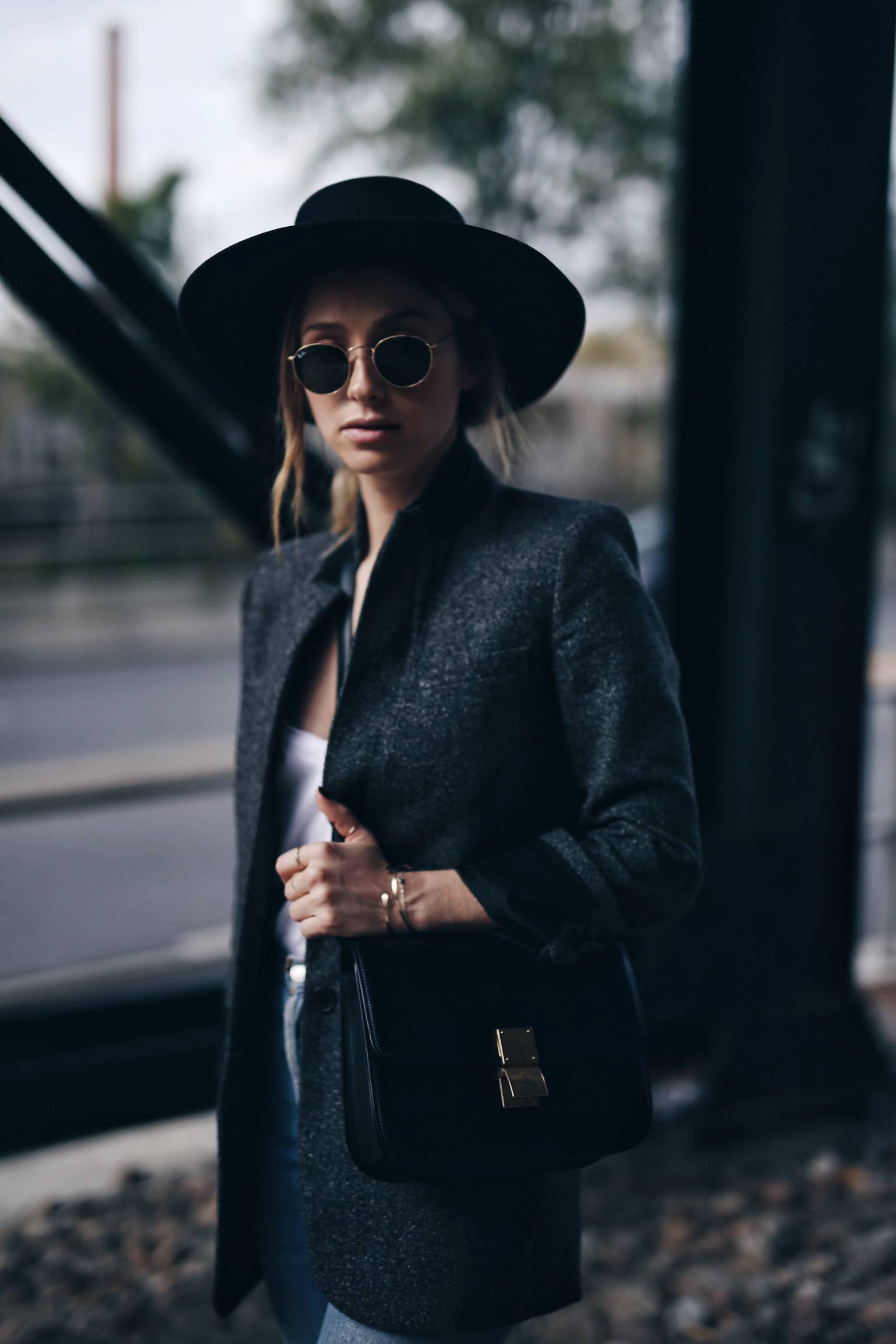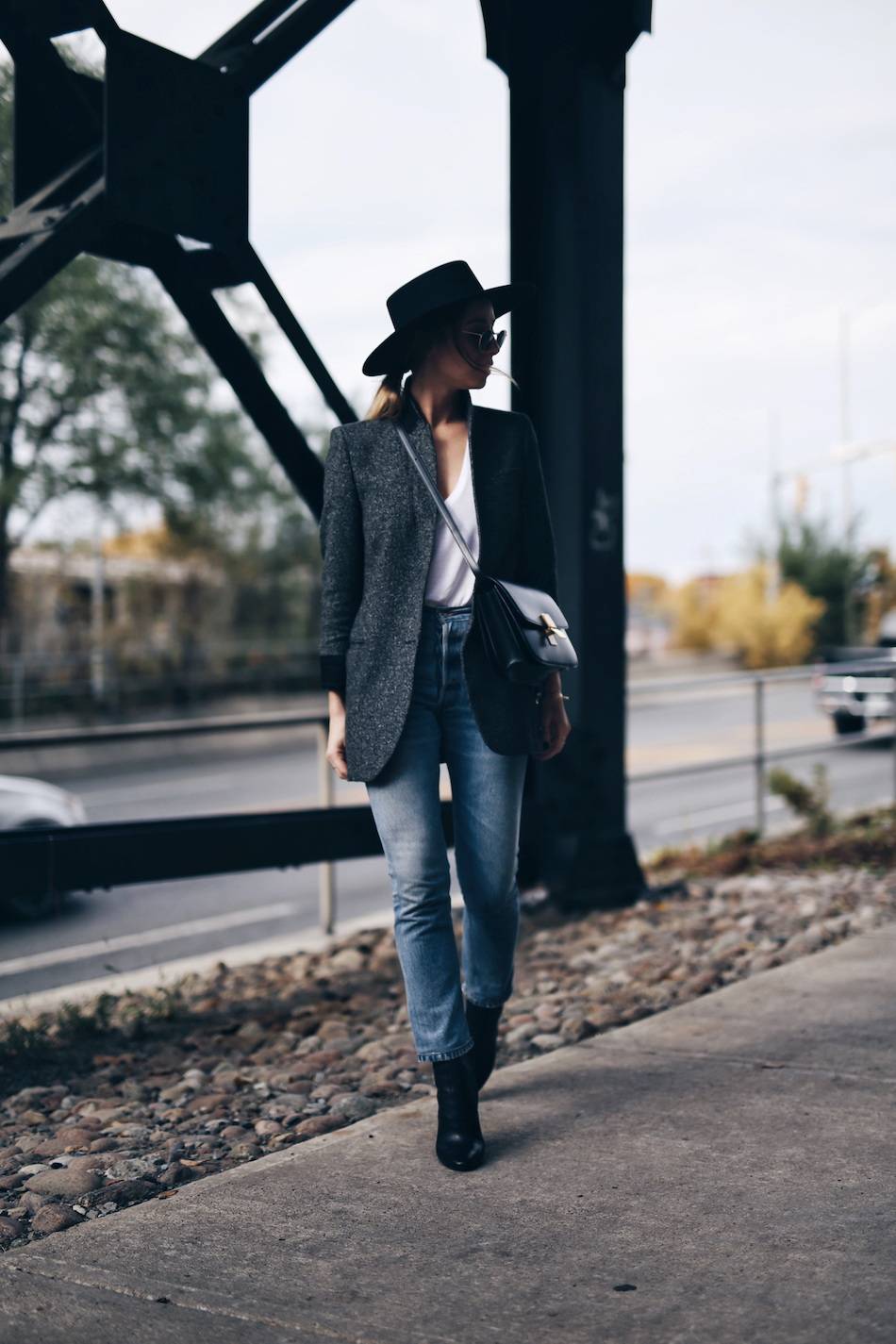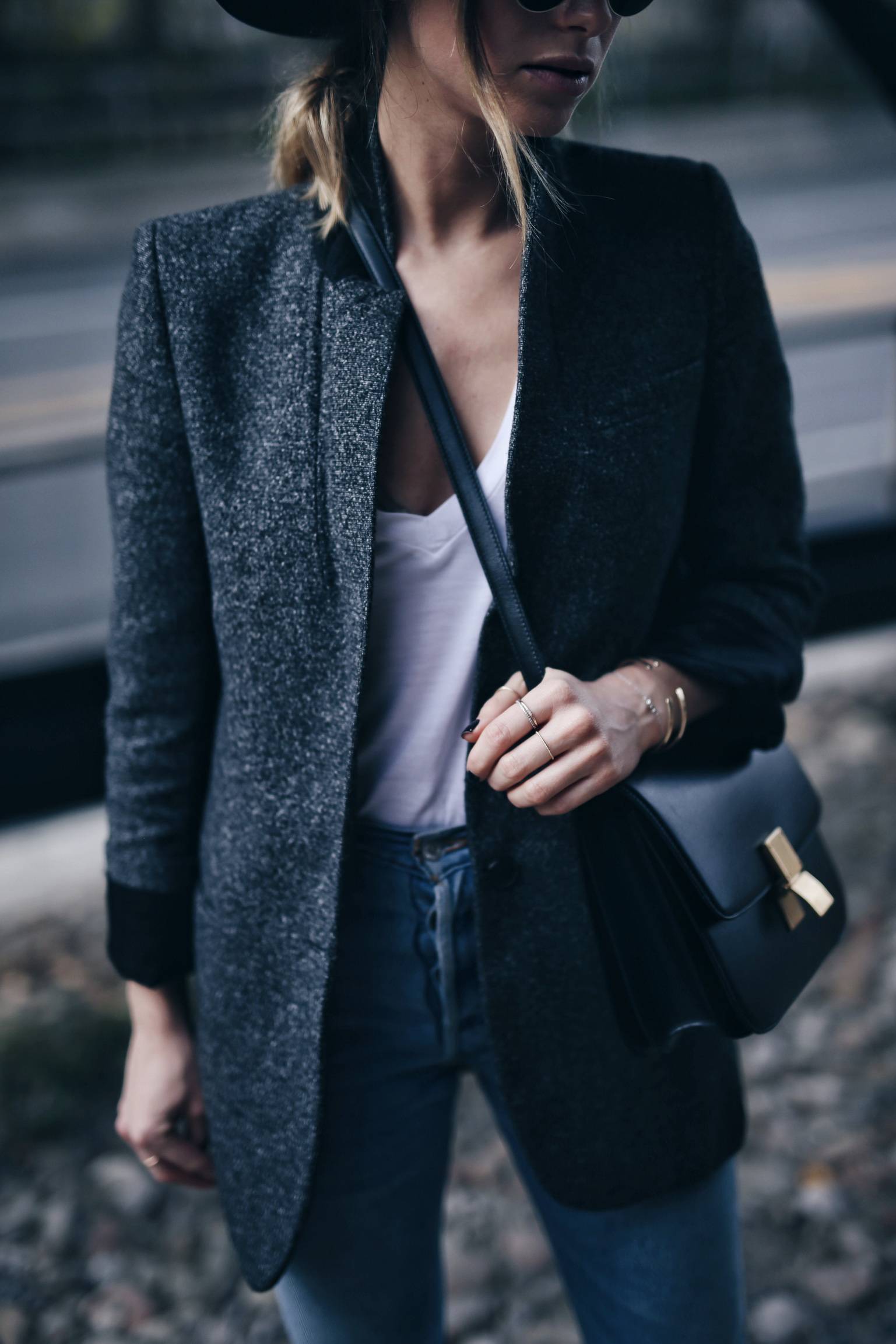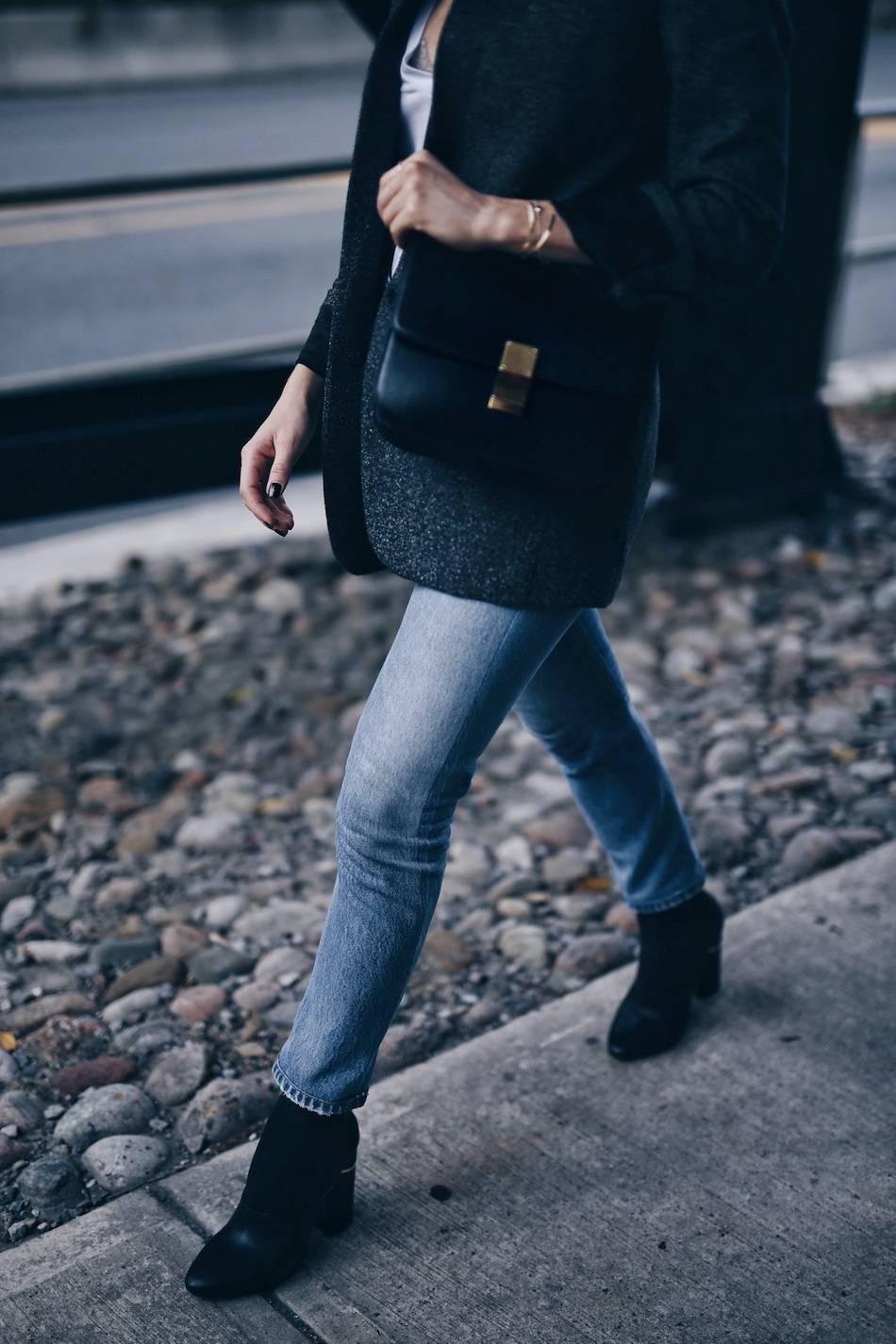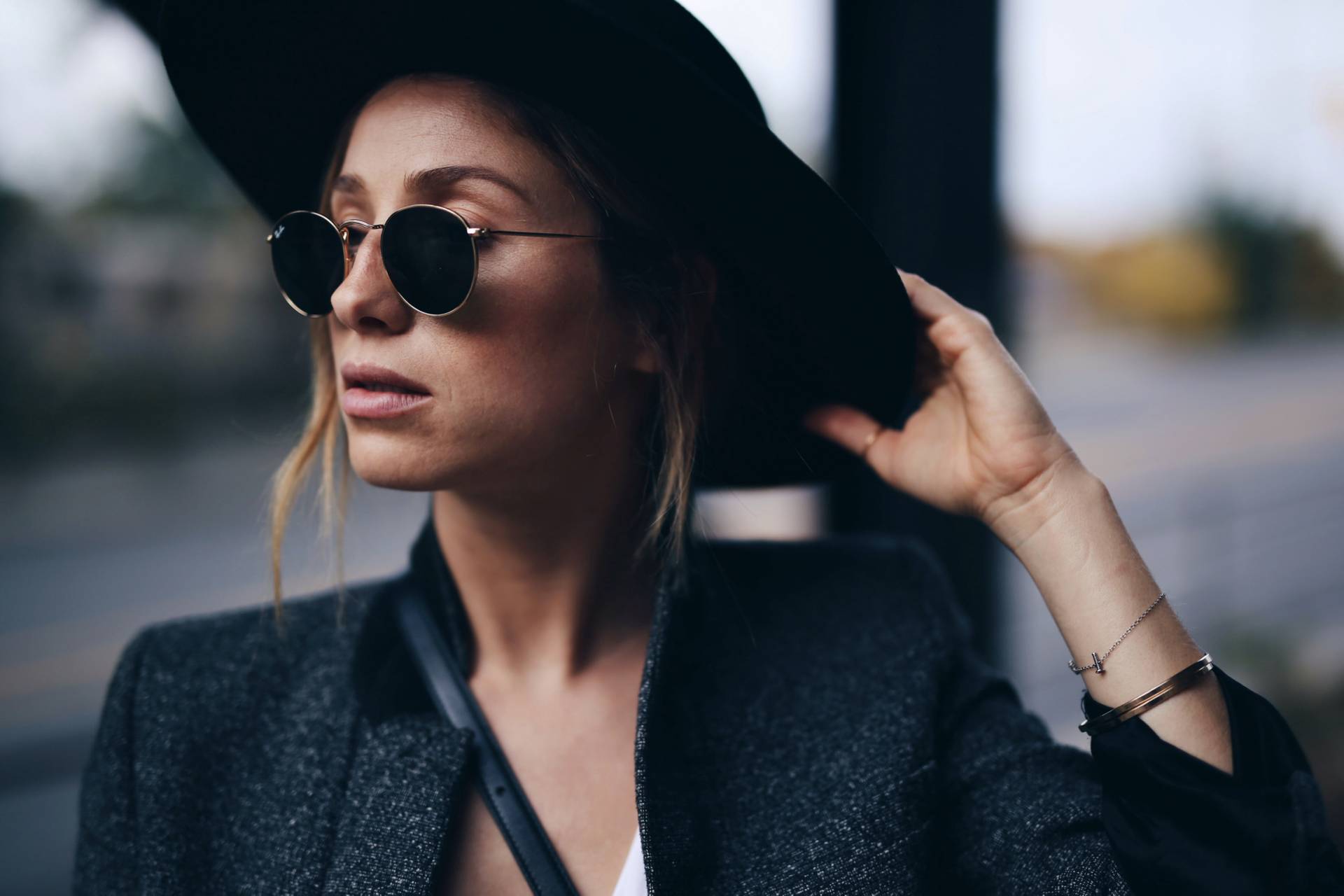 Lately I've been very into uniforms. Yes, it's my job to create outfits and to inspire but sometimes you need a good old-faithful. This number is one of my absolute favourites; it makes me feel like me, only better and probably wandering somewhere in Paris. It's all about the effortlessness/tailoring of the jacket. I got this one at Zara last year and it's been my favourite blazer ever since. To put this Parisian uniform together, you'll need:
1. Tailored boyfriend blazer
You want it to fit in the shoulders, but go past your bottom. This lends a certain je ne sais quoi and makes the jacket feel less business-y.
PS The Isabel Marant blazer is next up on my splurge list 🙂
2. White tee
A super soft and comfortable white tee is a staple in any woman's wardrobe. My favourites are from Zara, Madewell, + Anine Bing.
3. Vintage denim
I feel like I really upped my denim game with the acquisition of my Re/Dones. They have that urban cool feel that only vintage denim can have and they fit like a glove.
4. Booties
Black booties for life. The higher the heel, the better (as long as you can walk in them – have you ever seen a Parisian woman stumbling across the cobblestones? I think not).
5. Hat
I hate washing/doing my hair and this hat is the perfect second-day survival guide.
6. Cross-body bag
You're much too busy and important to be holding a bag on your arm – throw it over your shoulder and get on with your life 🙂
Do you guys have a uniform? Let me know in the comments + have a great Monday!