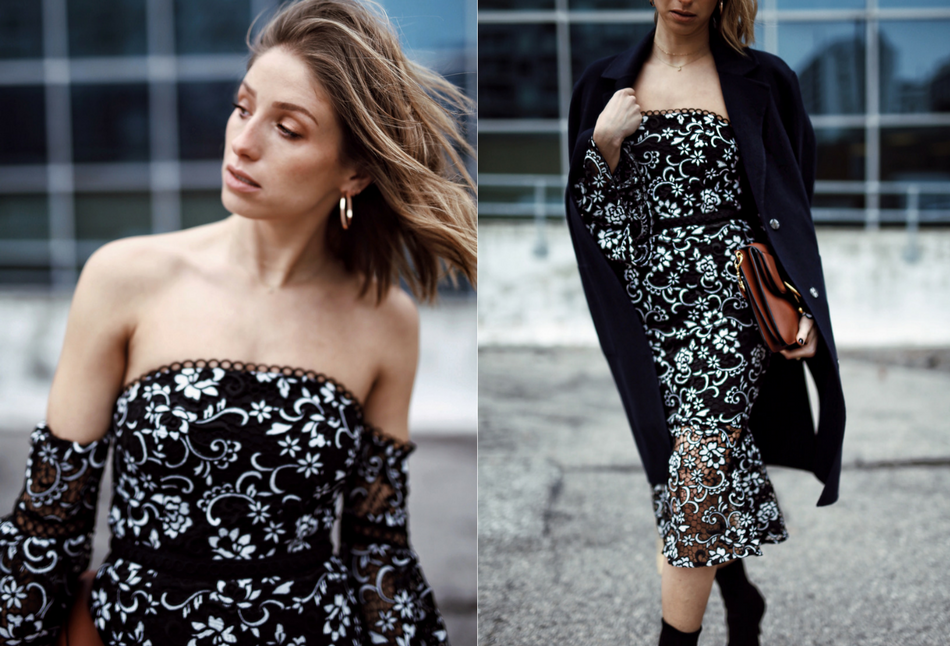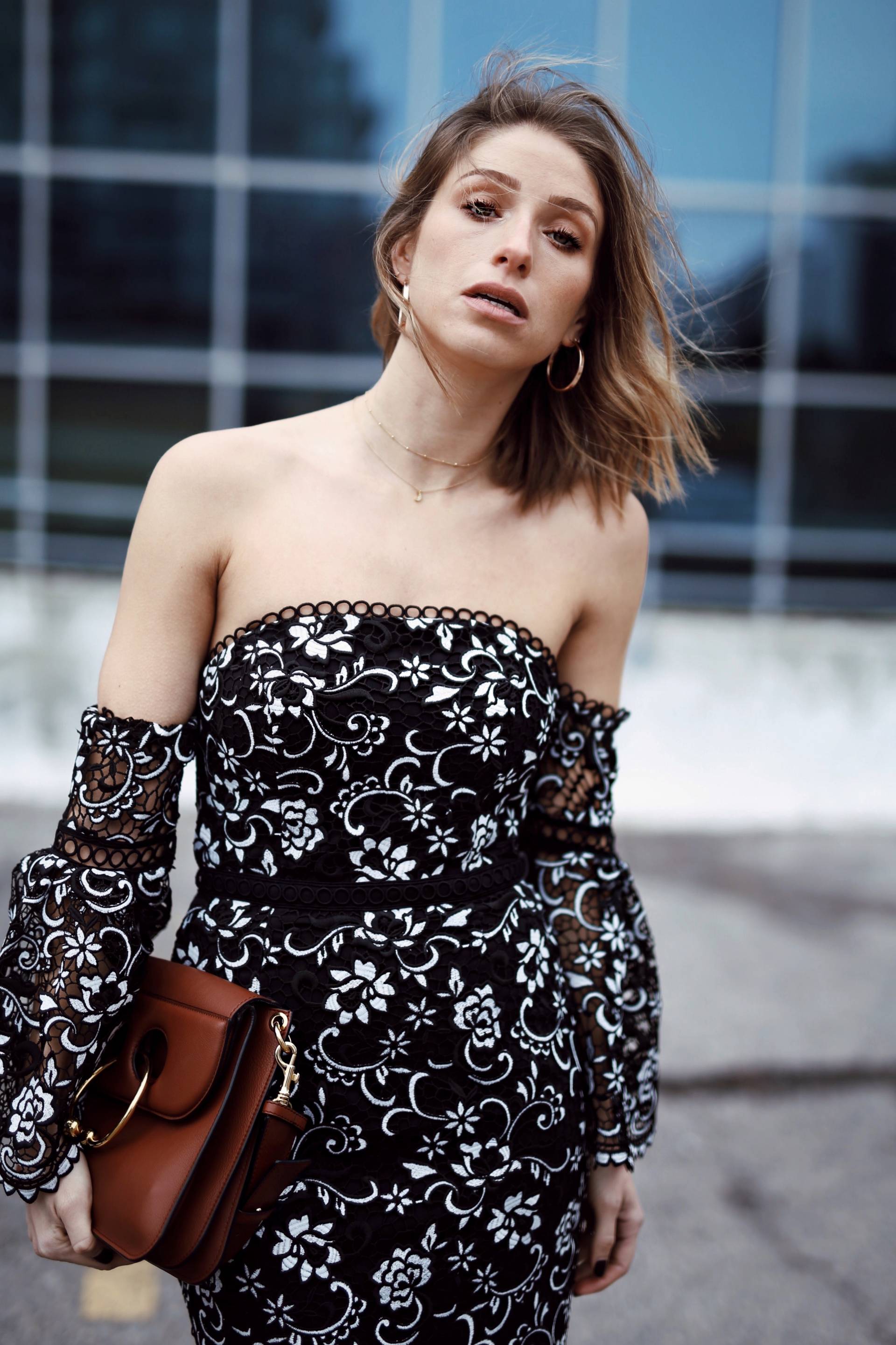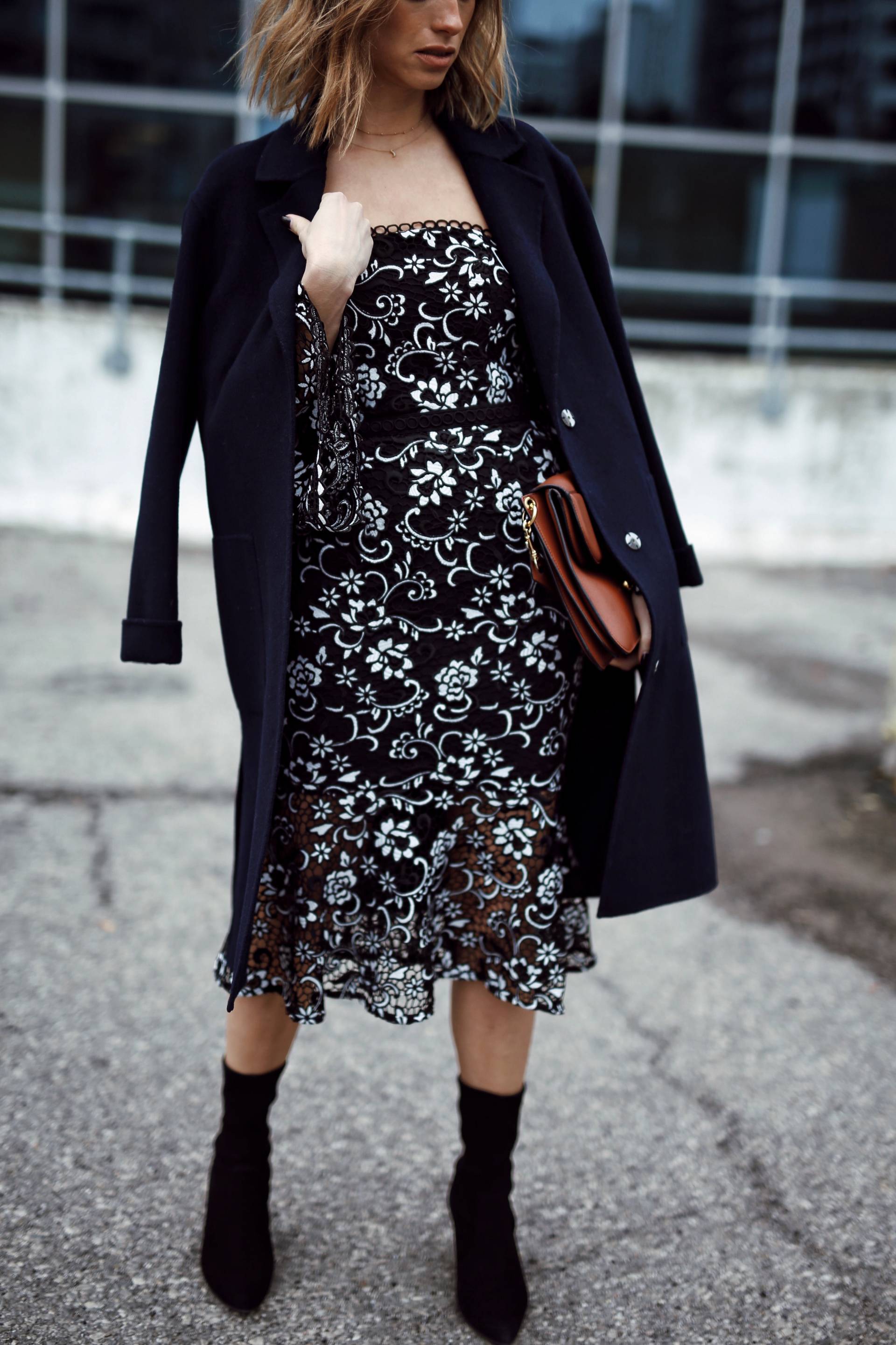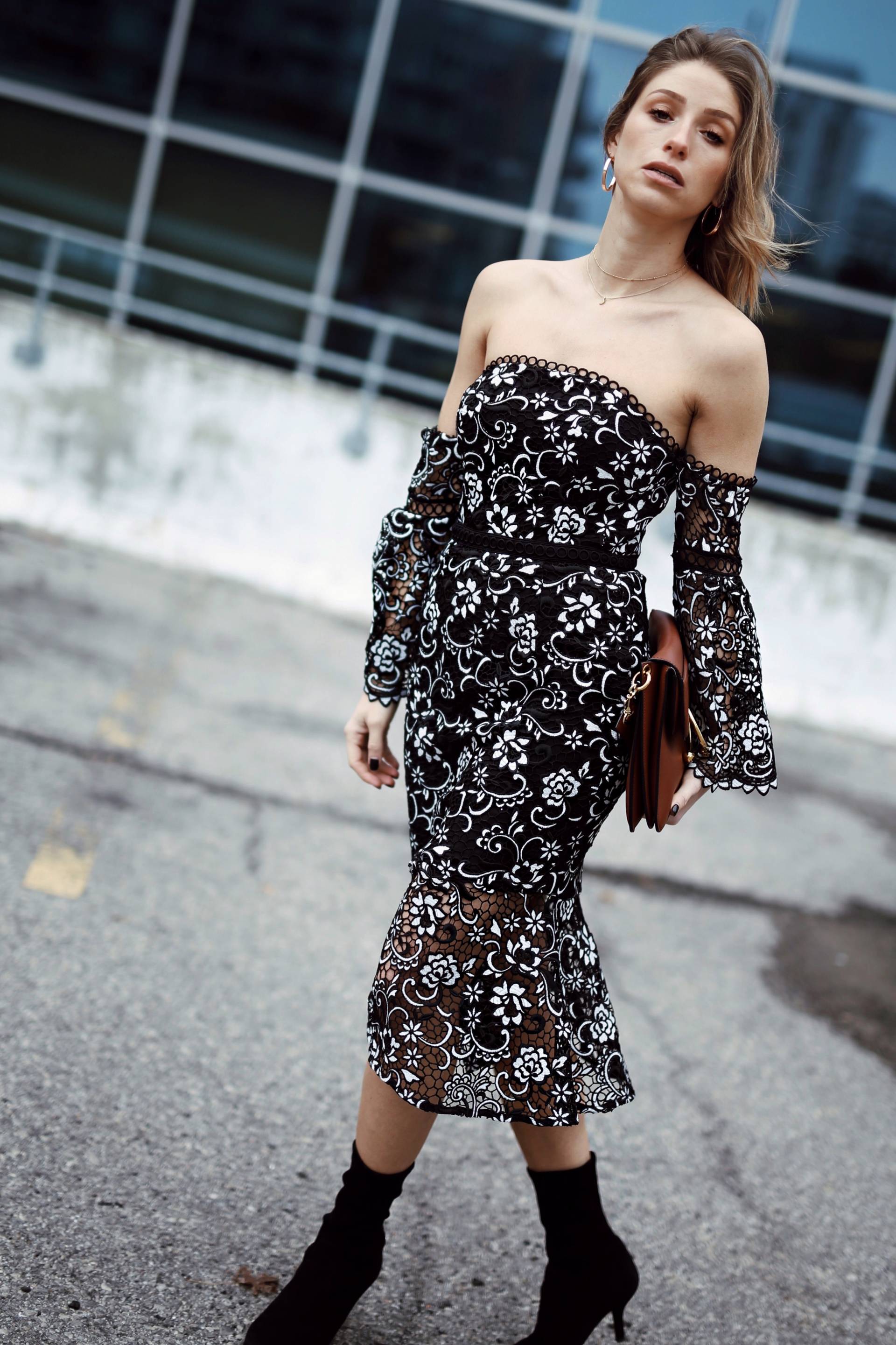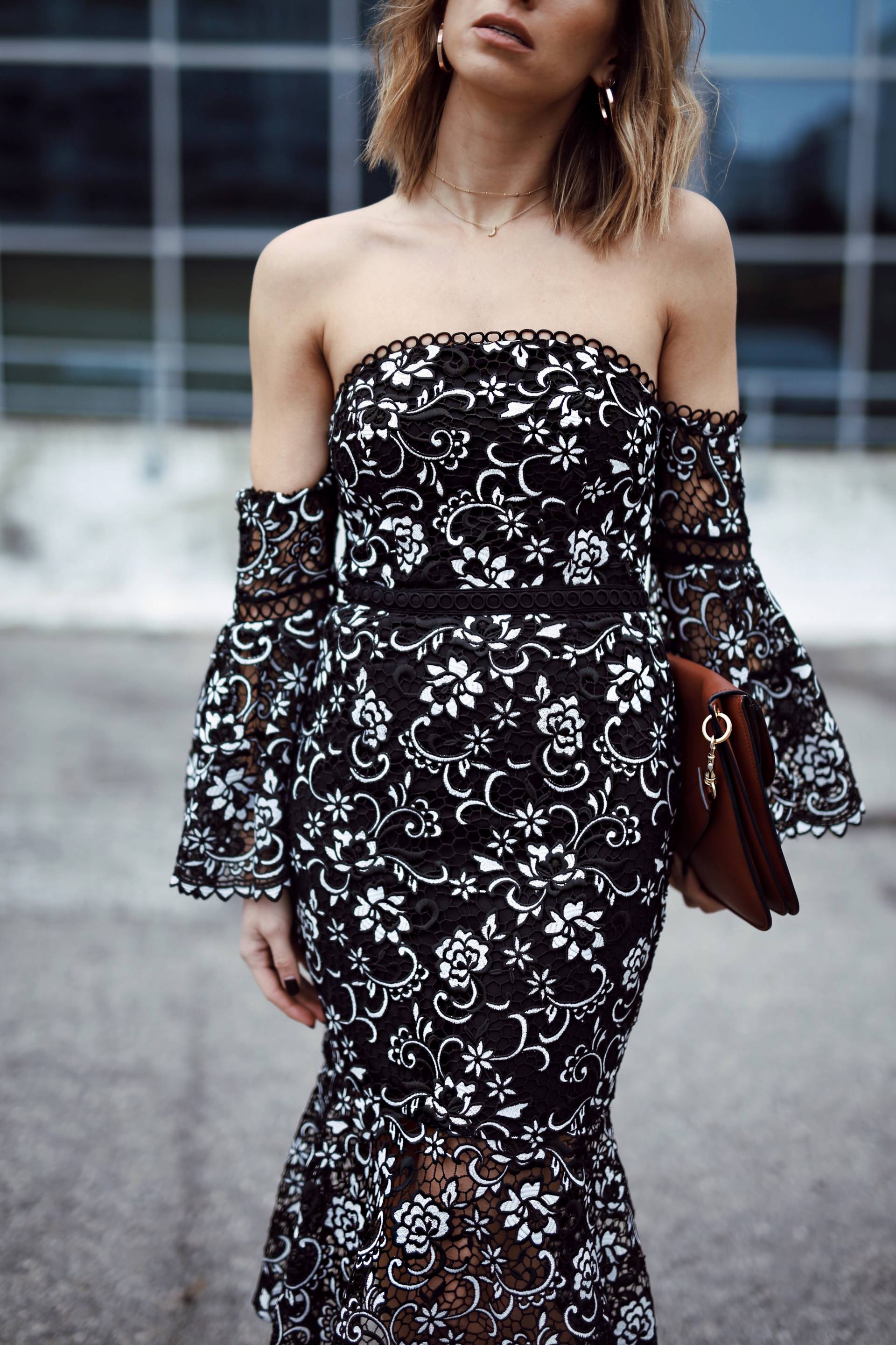 Did you ever think you'd see me in a dress like this? I honestly took myself by surprise. But I'm starting to reach for more interesting and feminine pieces (I even picked up a pink sweater as well!) Because it's black and white, the florals felt a bit more like me. And the off the shoulder aspect made me feel really sexy – I seriously love this dress! However, as a perpetual tomboy, I can't bear to be too feminine, so here are 5 ways to toughen up a dress:
1. BOOTS
Wearing tougher, more masculine shoes is the first and best way to toughen up a dress (exhibit A). I could have easily gone for a stiletto (and you still can!) but I wanted something a bit more edgy (and warmer!)
2. JEWELRY
Instead of going for statement earrings, I chose mid-size hoops to up the "it-girl" factor. They're still feminine, but add a more cool, street style vibe to the look. A few layered necklaces also feels a bit more casual.
3. EFFORTLESS BEAUTY
Undone waves and very natural makeup automatically make any outfit look more effortless – I like to use this trick when wearing something very feminine or very formal.
4. COAT OVER SHOULDERS
This is an editor's trick that I picked up and it instantly makes your outfit look cooler.
5. COLOURS
To balance out the feminity of the dress, I chose a black and white floral print. It's a good compromise for someone who doesn't tend to go for girly pieces, but still wants to look feminine.
Ever New lace dress, navy coat, hoop earrings
Photos by Andrew Cameron
Shot in collaboration with Ever New