Ironically, I spent this Thanksgiving weekend alone in my father's house. Quite happily, I might add. I love and need alone time to regenerate and relax. I spent the weekend drinking wine, watching movies and running with my dogs. However, the time alone gave my the perfect opportunity to catch up with long-distance best friends, sleep in and remind myself how thankful I am for the things in my life; i.e, my family and friends, our animals, my blog and our freedom of speech, among others.
Anyway, this outfit was one I wore to the media Creme de la Creme event, which is like a precursor to the gorgeous wedding showcase in November. I'm not the biggest wedding person, but as I'm now participating in some of my best friends' weddings, I'm a lot more attuned to the industry. In true non-bride fashion, I wore mostly black, something I seem to be wearing a lot of lately.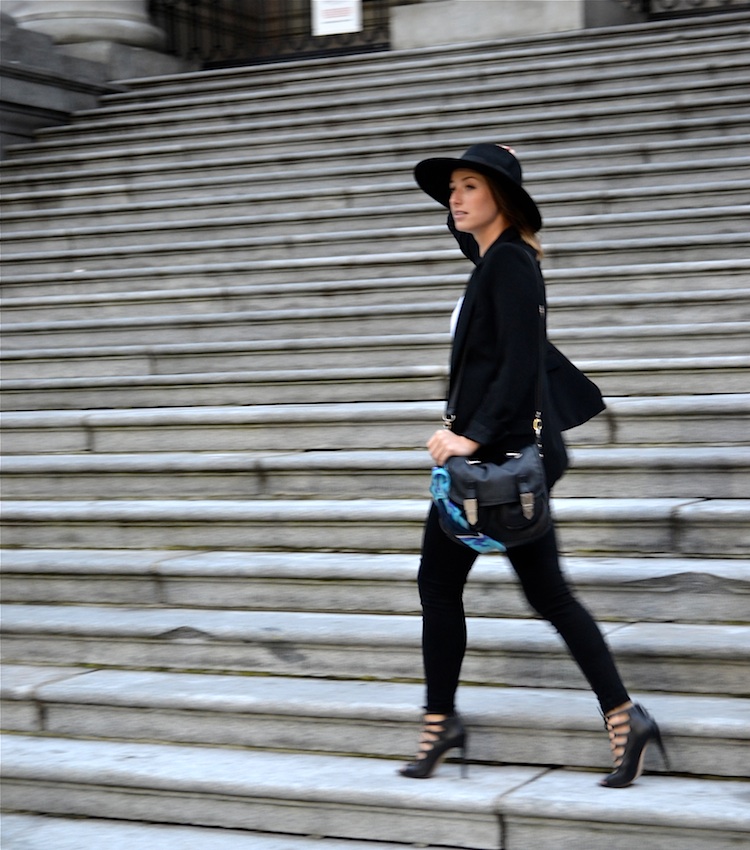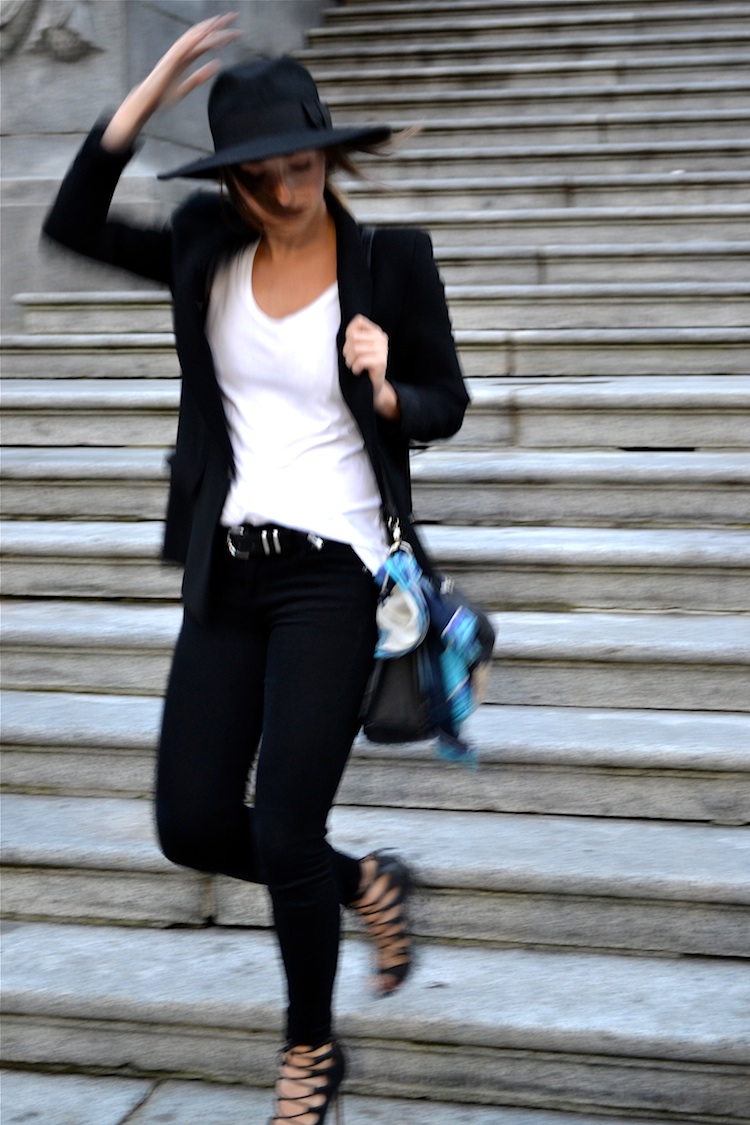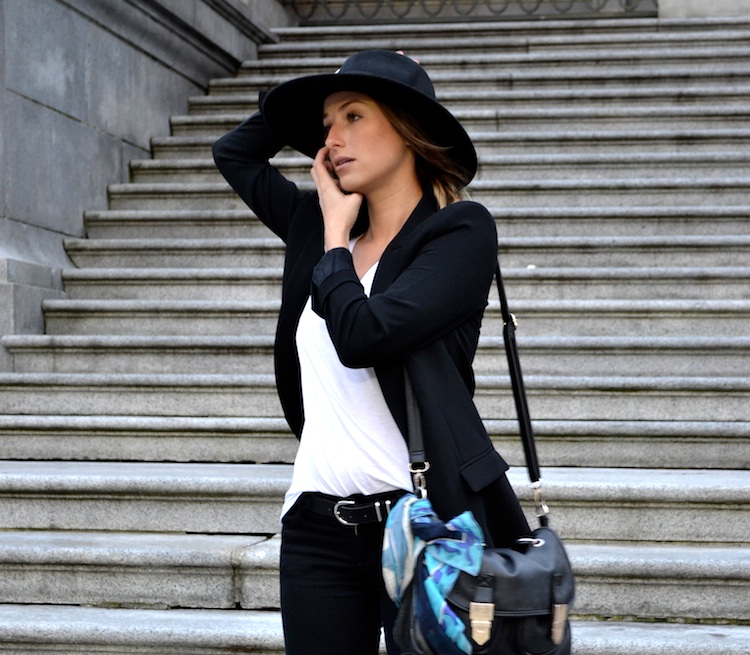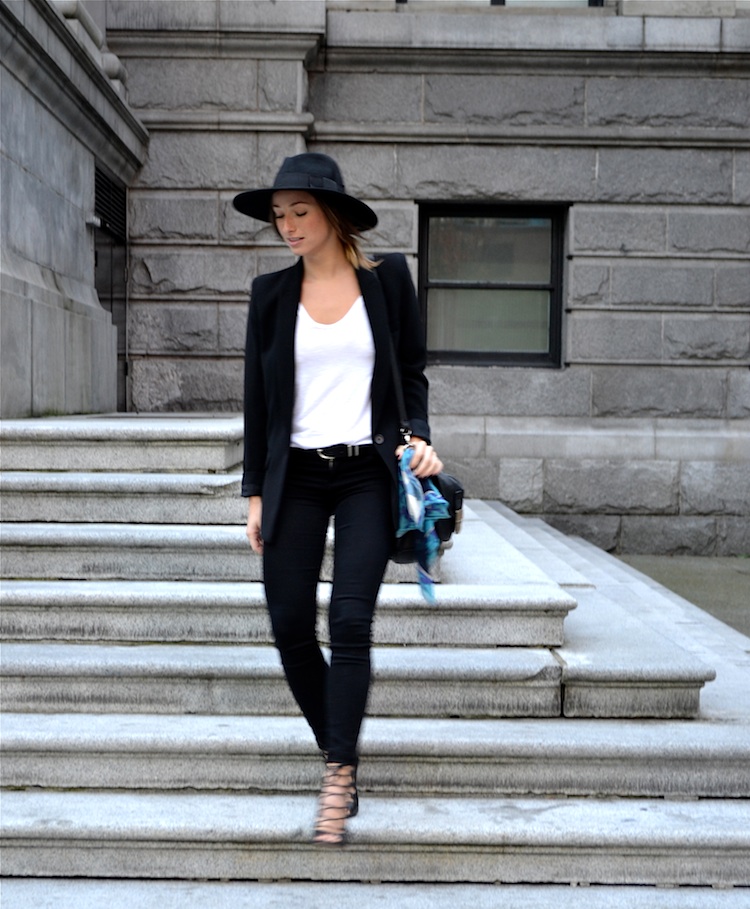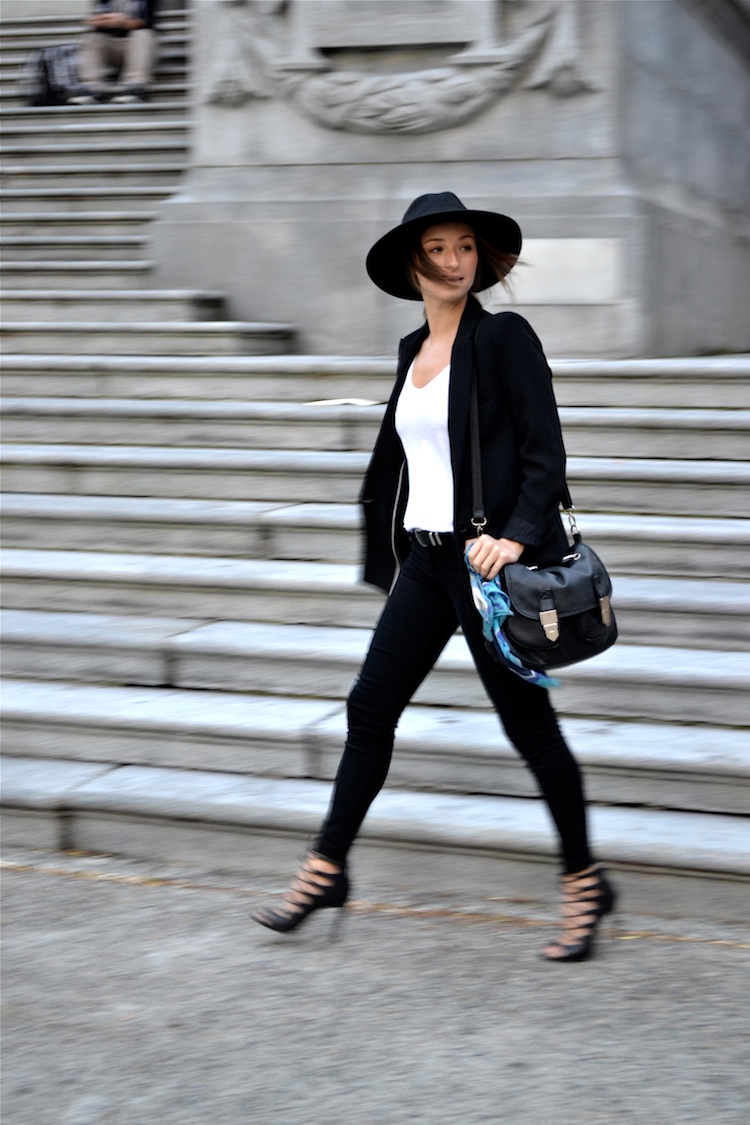 blazer: Mango | tee: Splendid | jeans: Citizens of Humanity | shoes: Zara | belt: H&M | bag: vintage | scarf: Pucci
A very happy Thanksgiving to my Canadian friends and readers!