I recently wore this to an interview (with the jacket on, obviously. Please don't wear a tank top to an interview). Anyway, it got me to thinking about tips and tricks I've picked up along the way, whether it was in a career class at school or from interviews that I've done. Something that's important when interviewing is standing out. These people need something to remember you by, as they see so many candidates. So I've started to wear red. It's a bright, happy and memorable colour; all things you want an interviewer to recognize. Whether it's on my lips or on my legs, I think it's a wonderful way to stand out and if nothing else, at least you'll look great.
And PS. These pants were $35 (never underestimate the power of a good Nordstrom Rack sale on last season's trouser)!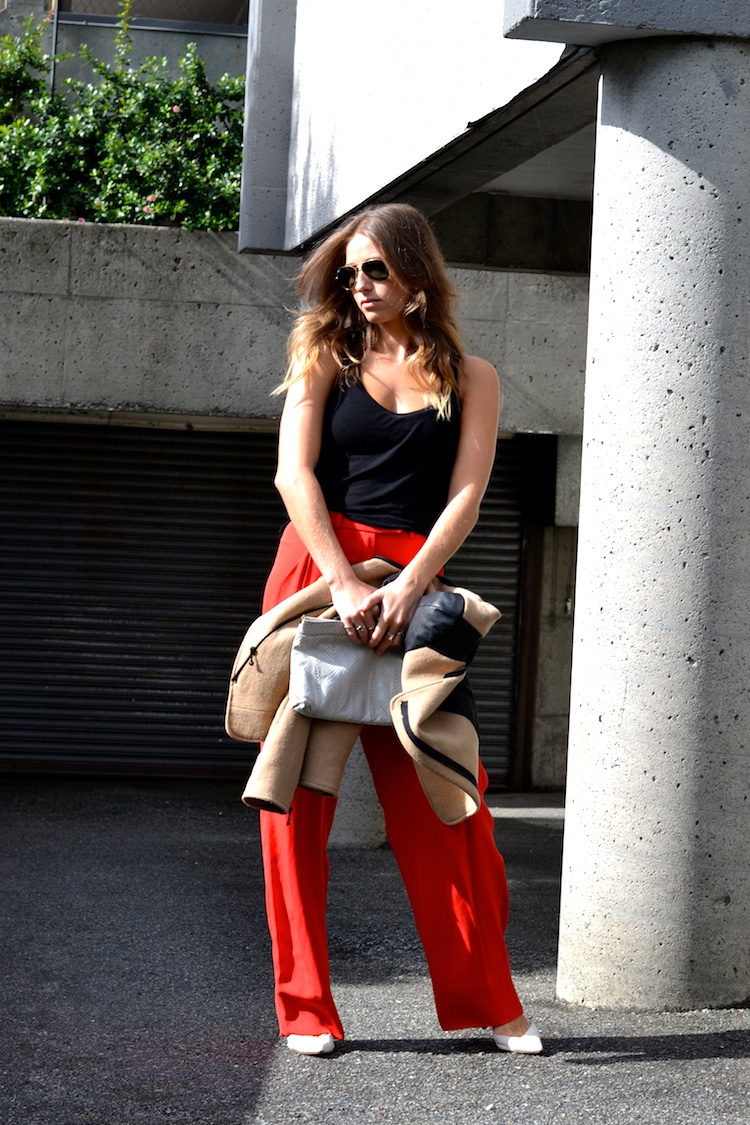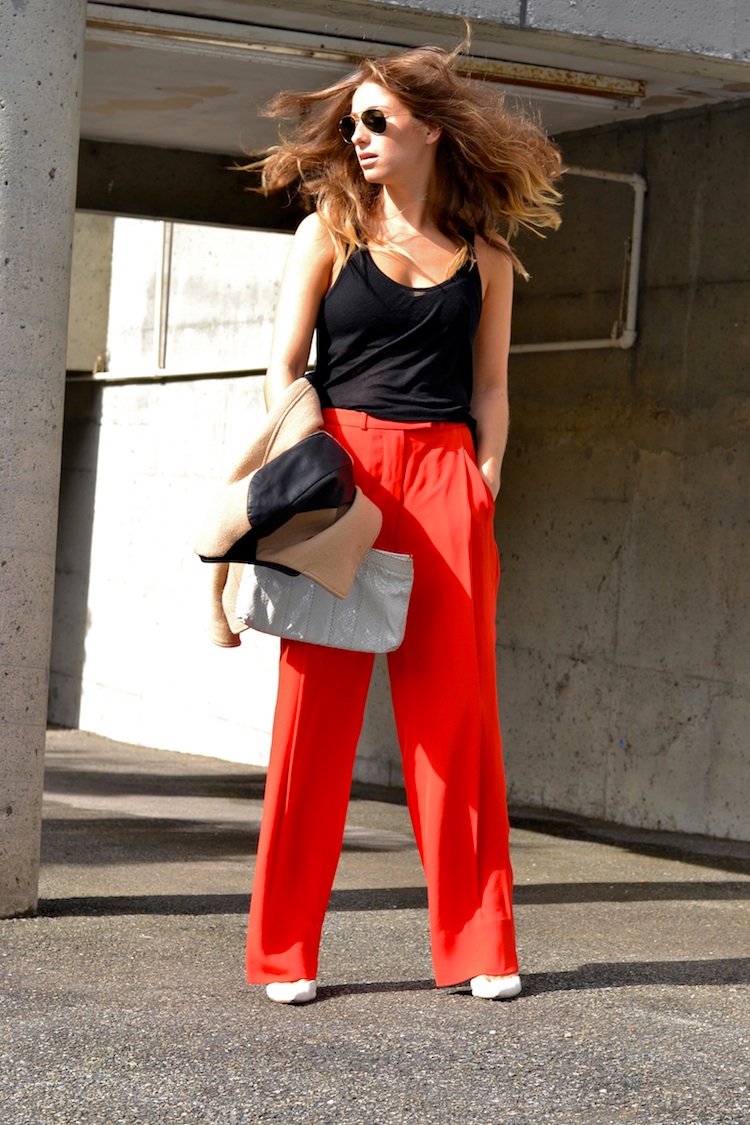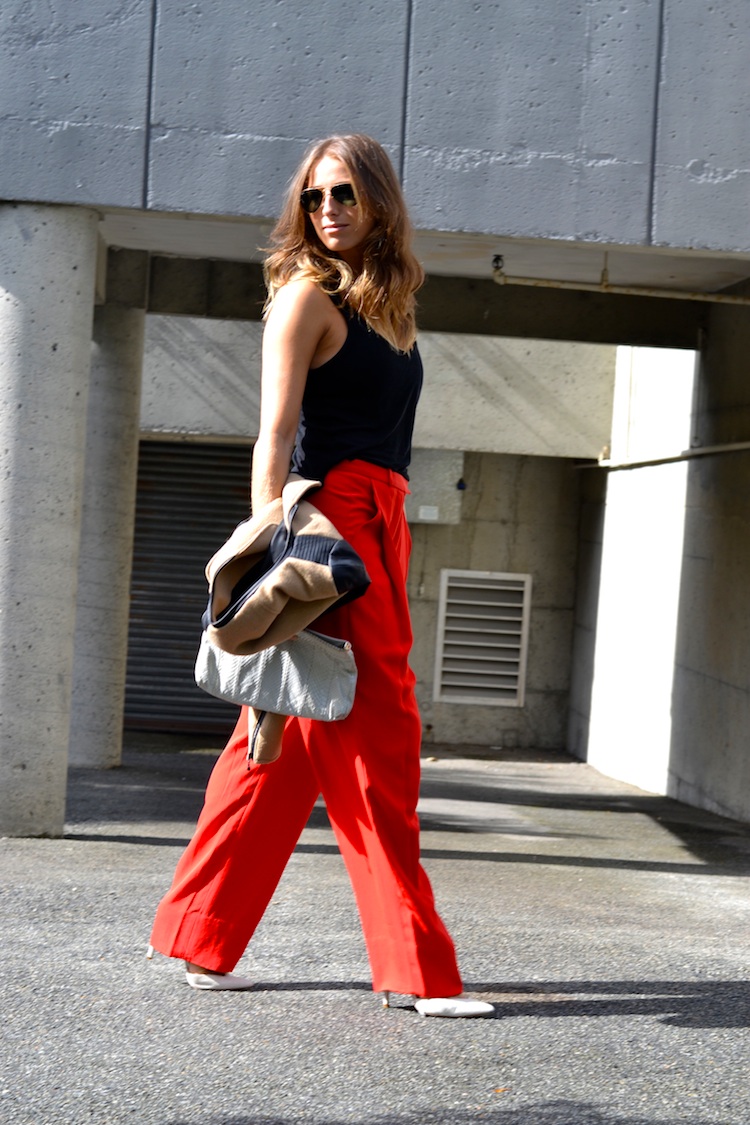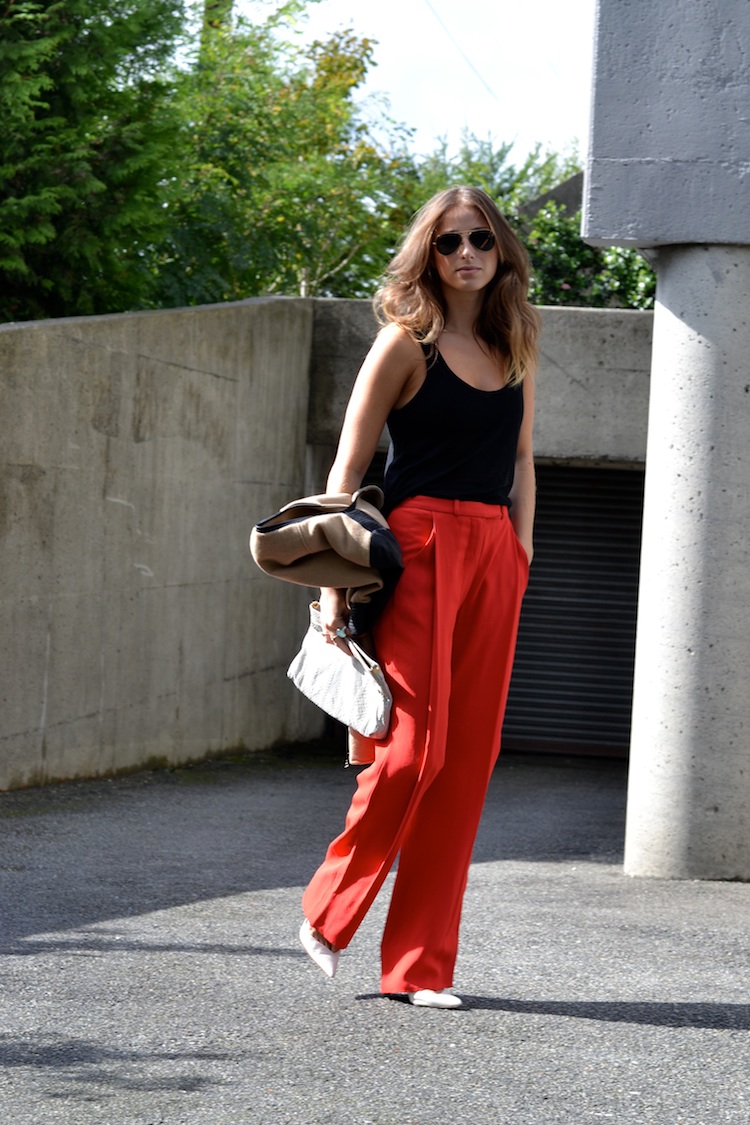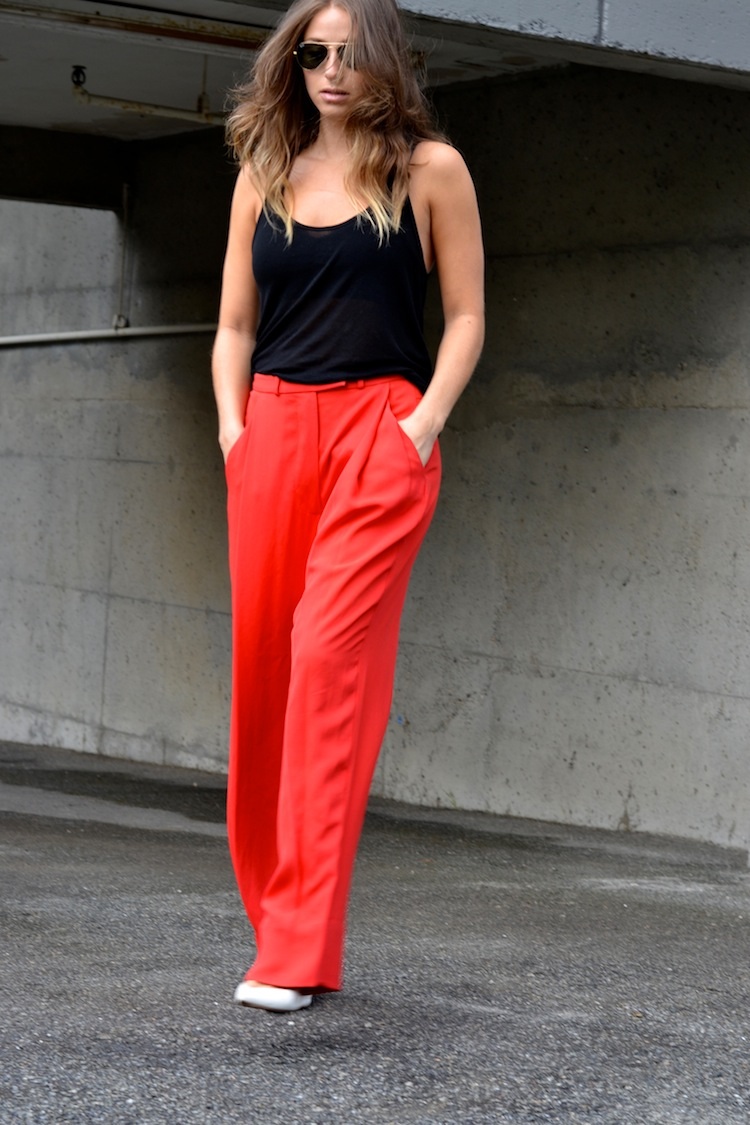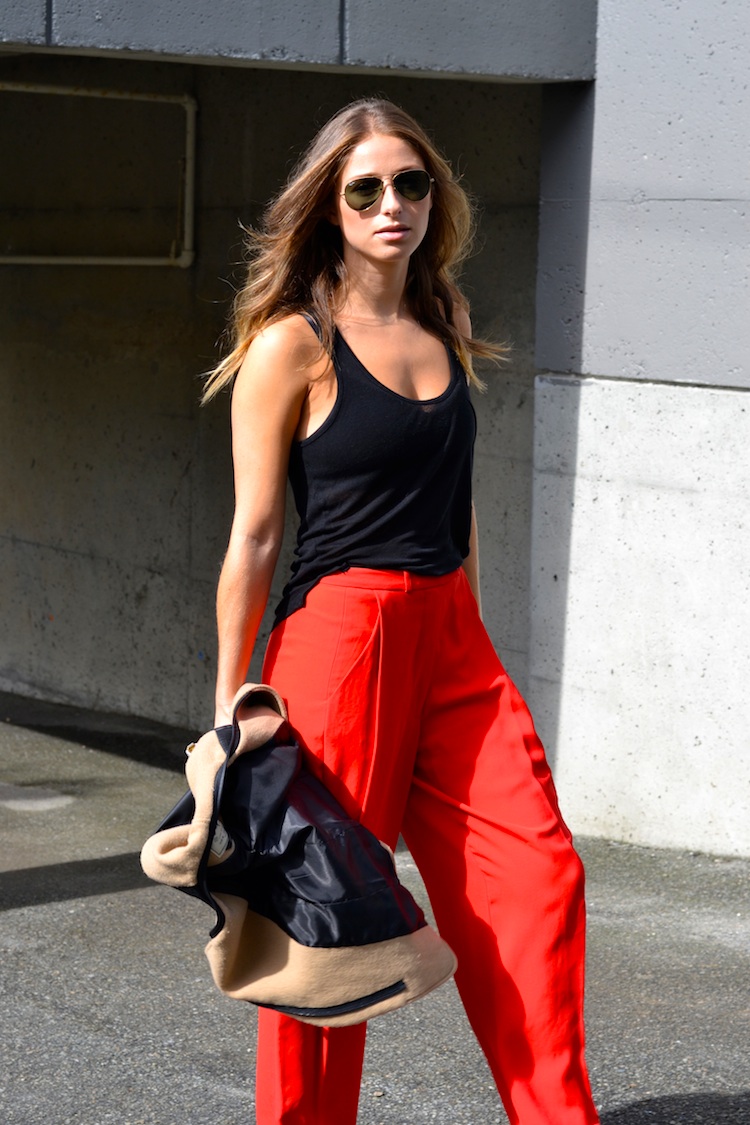 trousers: Diane Von Furstenburg | tank: Aritzia | jacket: Zara | shoes: Aldo x Preen | clutch: vintage | sunglasses: Ray Ban
Have a lovely day friends!