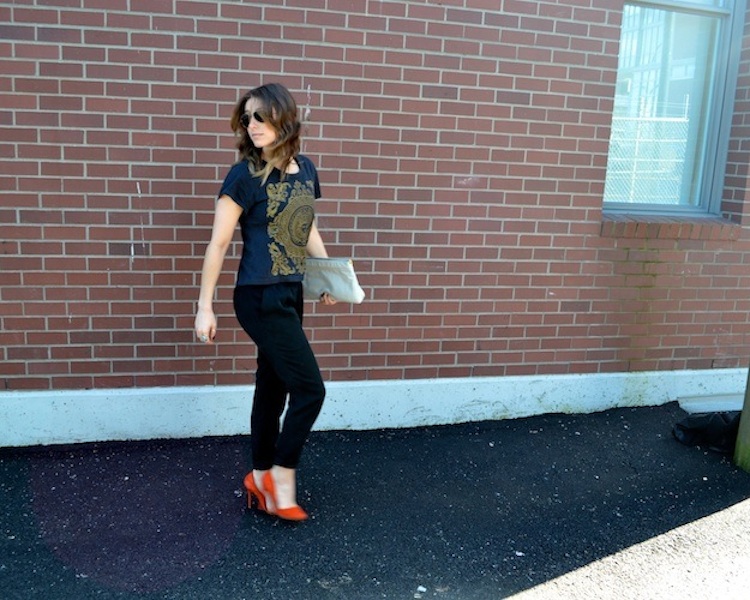 I am frantically working away on a final project for school as we speak, so I can't write a long and cumbersome sartorial post. In a quick nutshell, this what I wore to an art event this past weekend. With not much of an idea of what the crowd would be wearing, I wanted to be dressed nicely, but not too overdressed. My first outfit, which included these pants was promptly vetoed and I somehow pulled this look together. I like it because it seems effortless and it can be both casual (tee only) or more put-together (throw on jacket). P.S, I consider this a good date night outfit for the former reasons. Plus, you seriously cannot go wrong with these bright pumps. I always get compliments whenever I wear them out. And I never shy away from informing people I got them at Winners.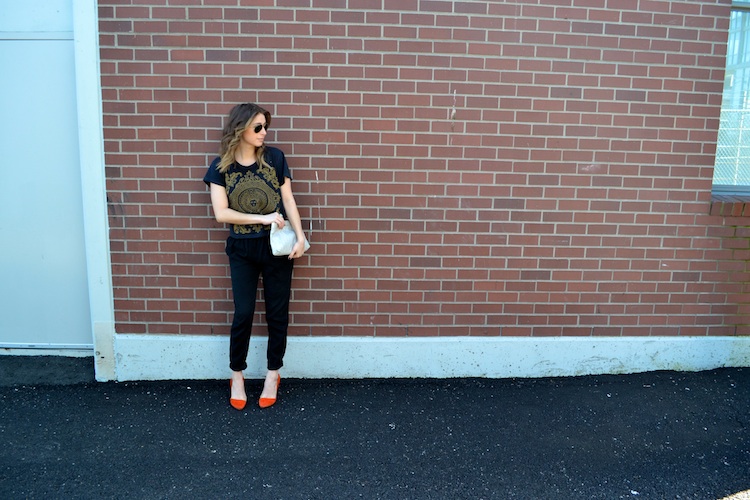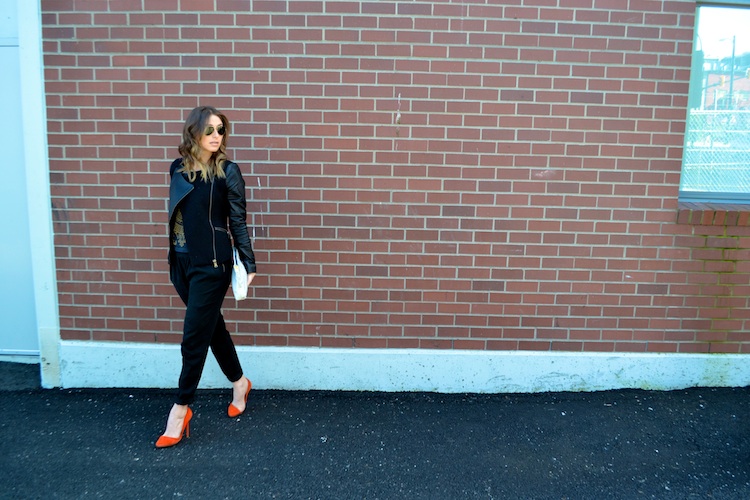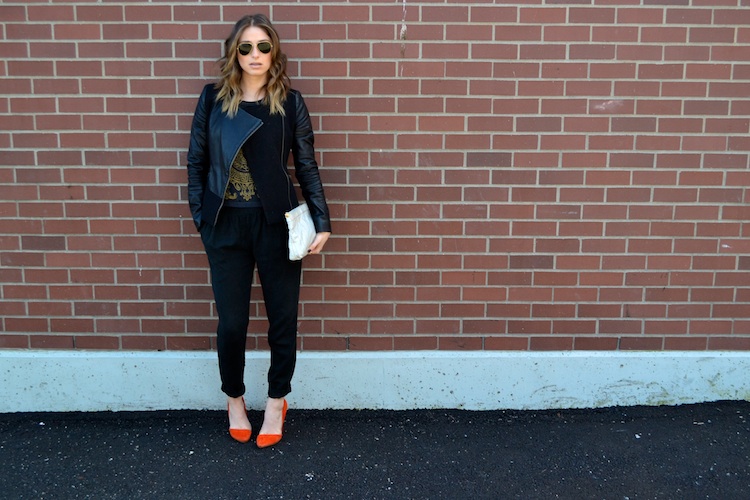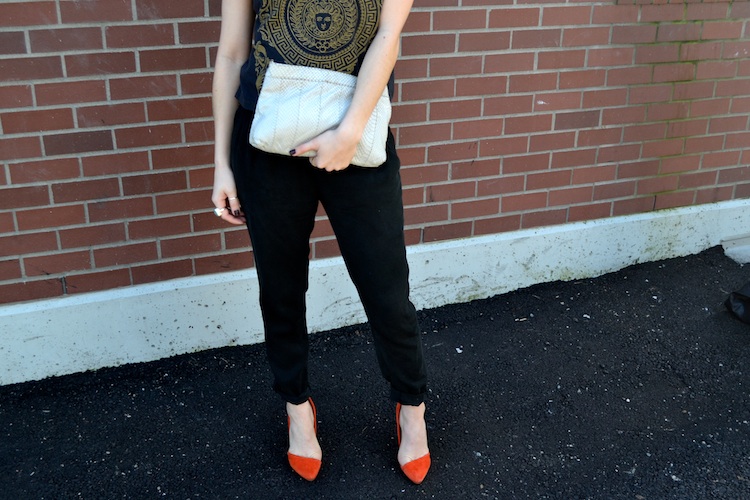 jacket: Zara (similar, sale) | tee: Forever 21 | pants: Aritzia (seen here) | shoes: L.A.M.B (similar here and here) | clutch: vintage | sunglasses: Ray Ban | jewelry: Tiffany & Co., So Pretty Jewelry, BCP Jewelry (seen here)
This month is flying by and I am enjoying it (despite the huge workload)! Wishing you all a wonderful Wednesday.
PS your Wednesday should probably include shopping online at Zara.com since it is now officially a Canadian e-commerce site! I will definitely be perusing for some items that I do NOT need.
photos by Kit Matkaluk