these photos were taken during an impromptu beach photoshoot earlier this week (obviously not today, in this pouring rain). i don't know if i'm going through early menopause or something, but i was so hot that i couldn't stand a jacket, even in february. sheesh. i have been a little obsessed with these pants and boots combo (as you can tell from a previous post), and have been playing around with different tops to wear with it. i find i get on a piece "kick" where i wear the same piece in different ways over and over, and then get onto another piece! i am like that with songs too. i play a song that i'm obsessed with over and over until i can't stand it anymore. my current favorite is "atlantic city- live in ny" by the boss (as in bruce springsteen). i'm going to his concert in april and i'm so excited i can barely breathe. so if you see a crazy girl driving around, beating her steering wheel like a drum to bruce, it's probably me!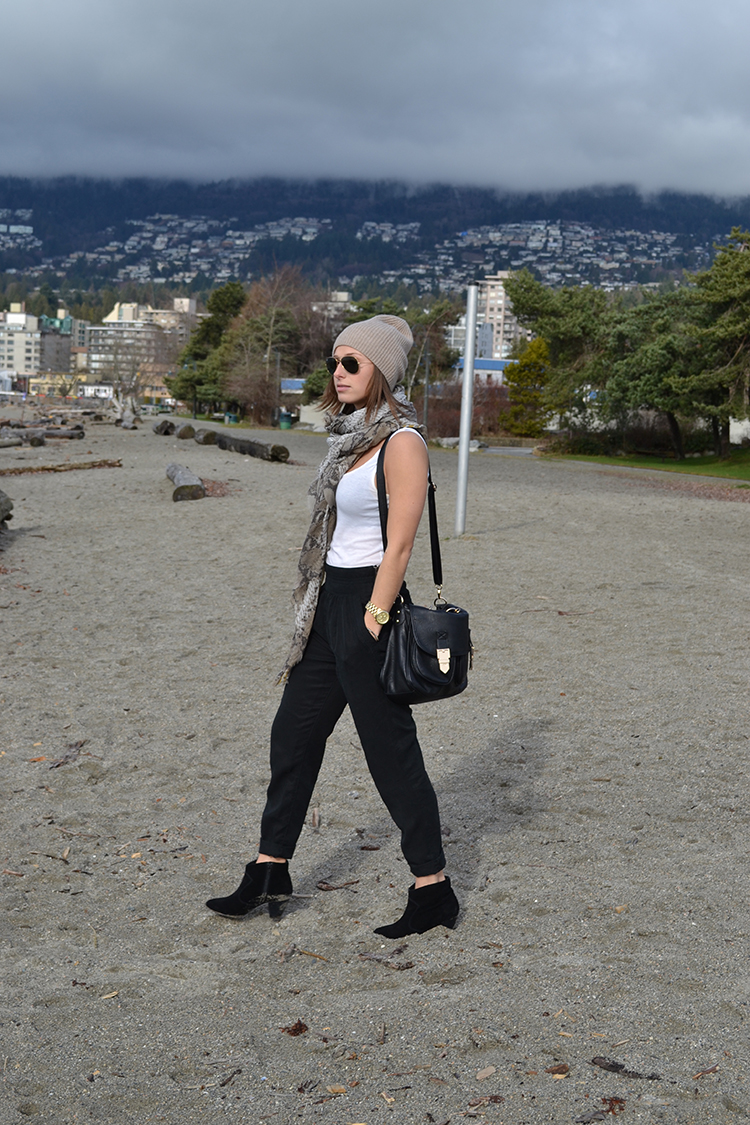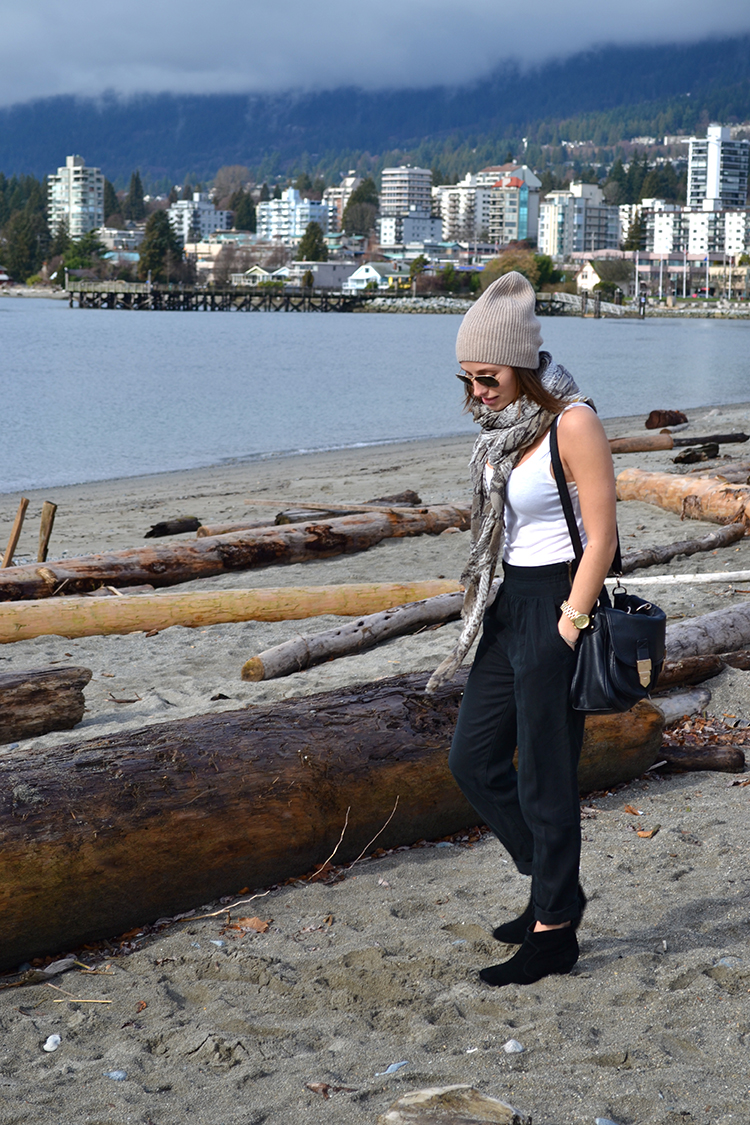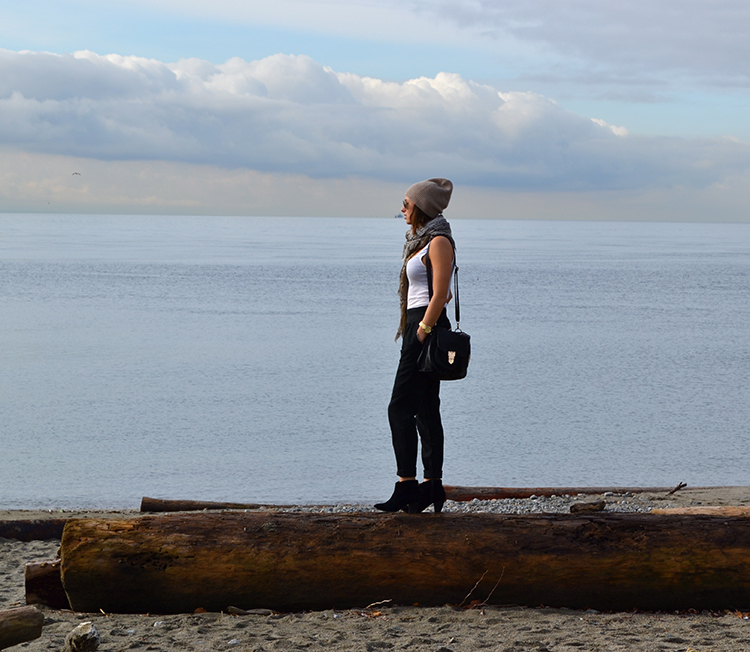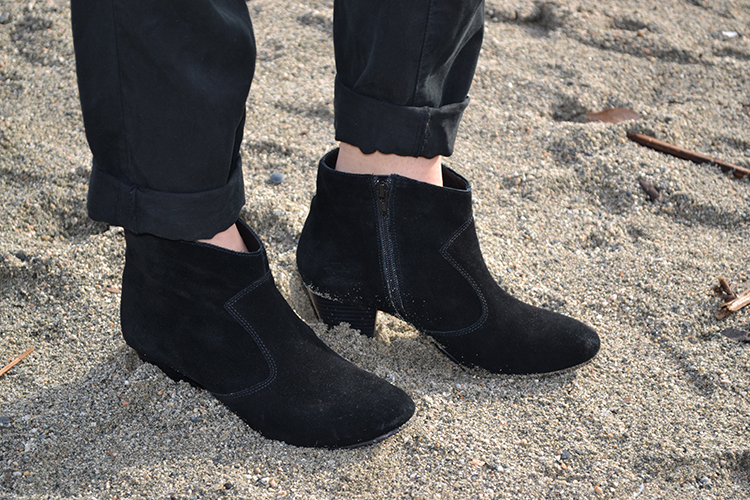 pants, hat: Aritzia (similar here and here) | tank: James Perse | scarf: Zara (similar) | boots: Aldo (similar here or here)| bag: vintage (similar) | sunglasses: Ray Ban | watch: Michael Kors
have an amazing weekend!!