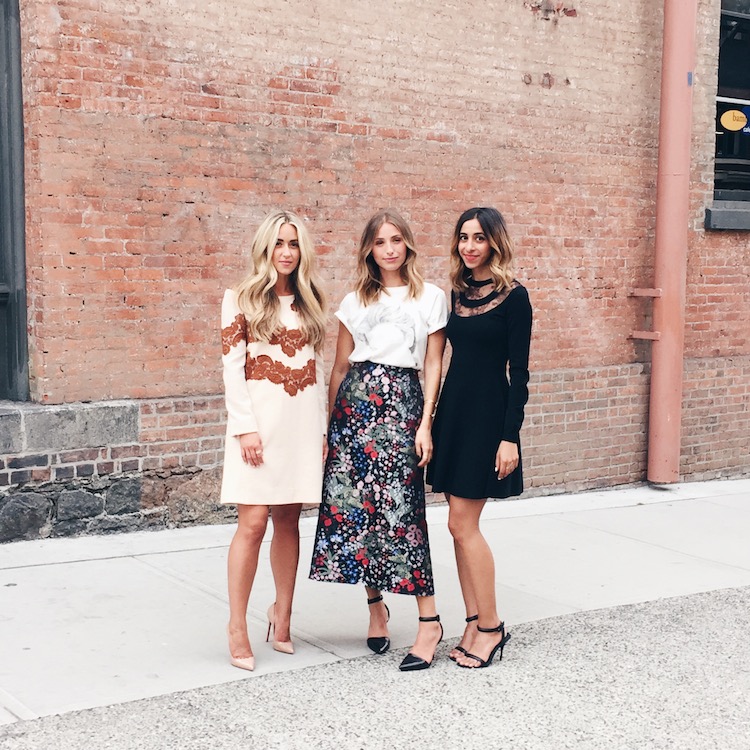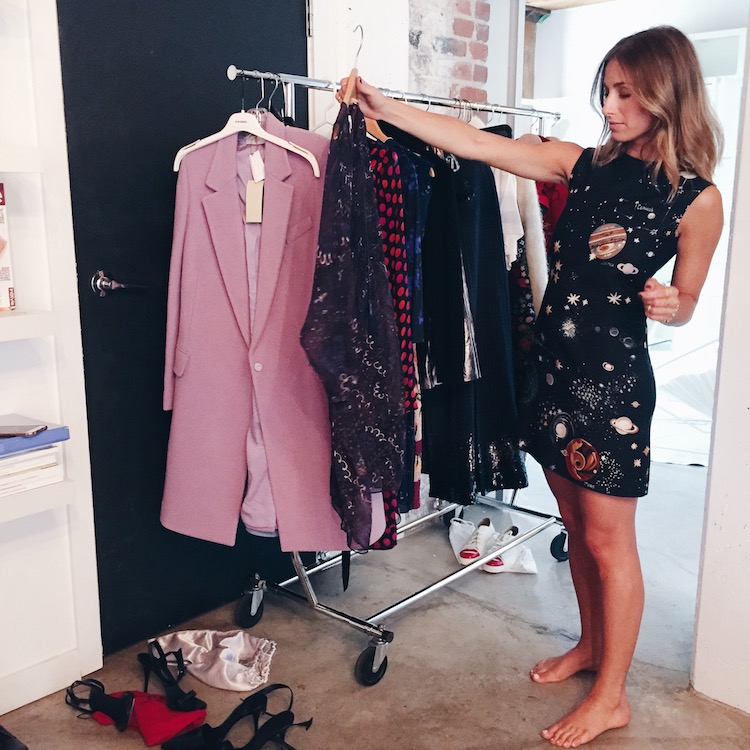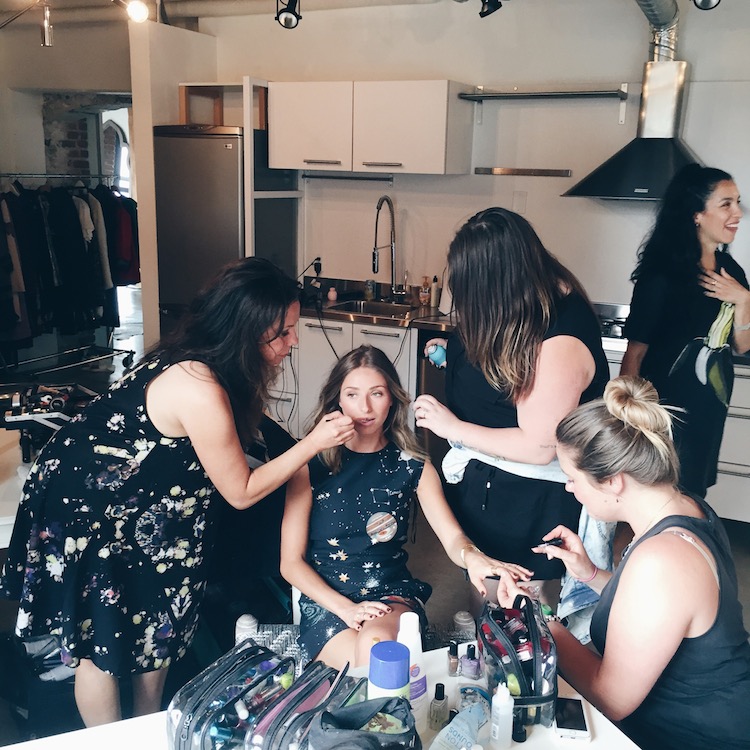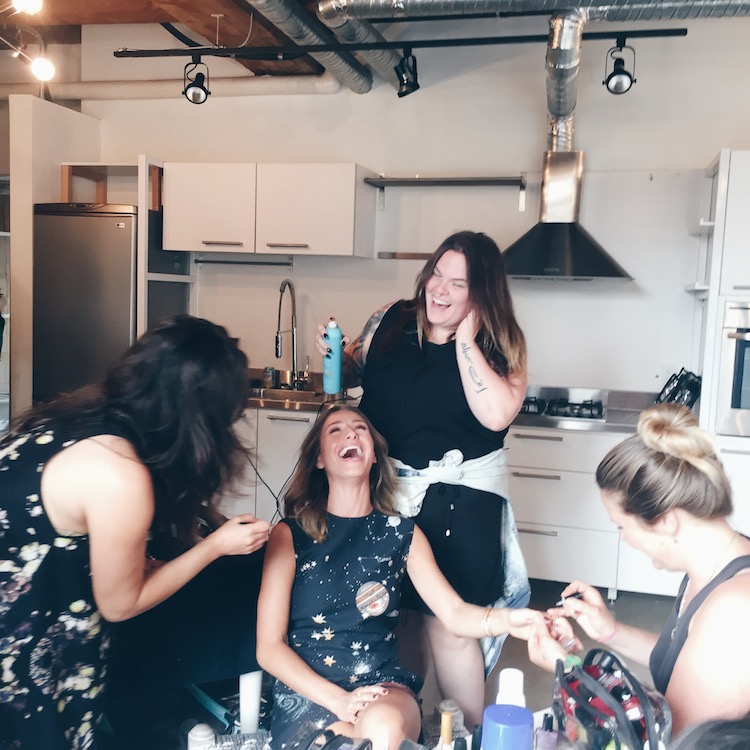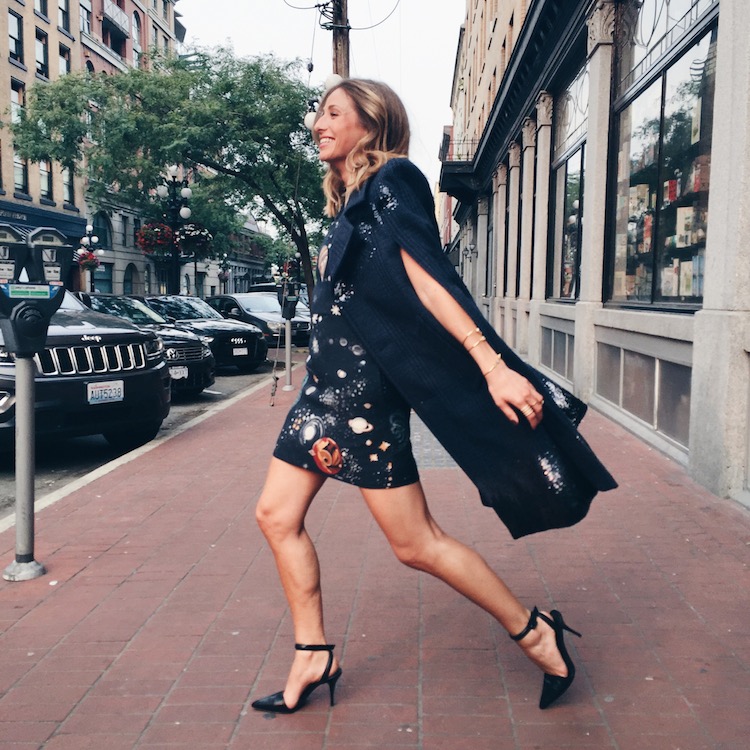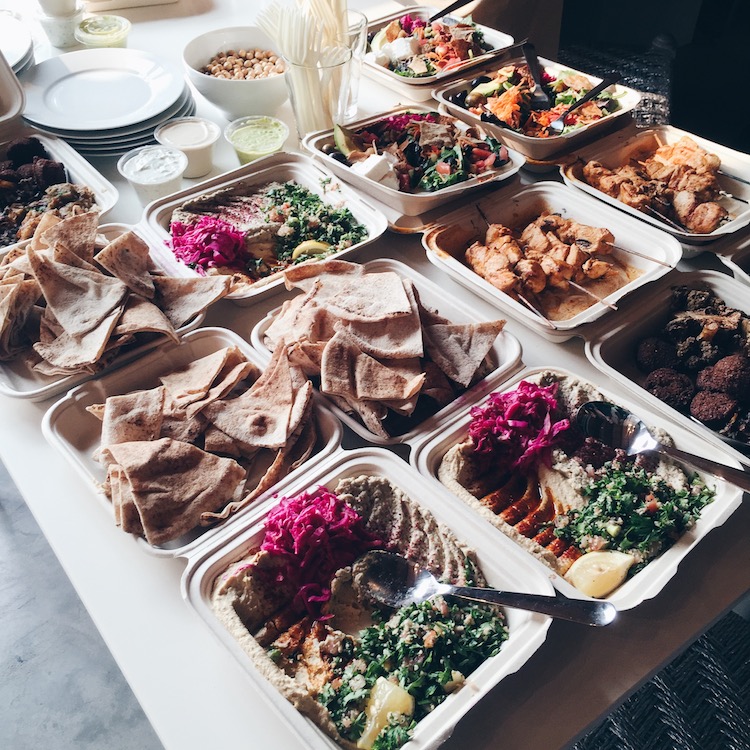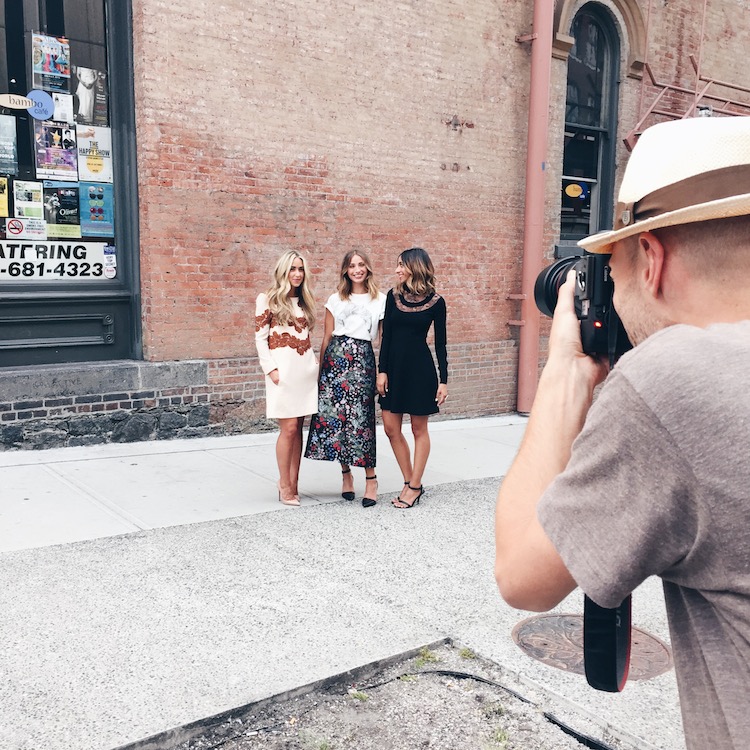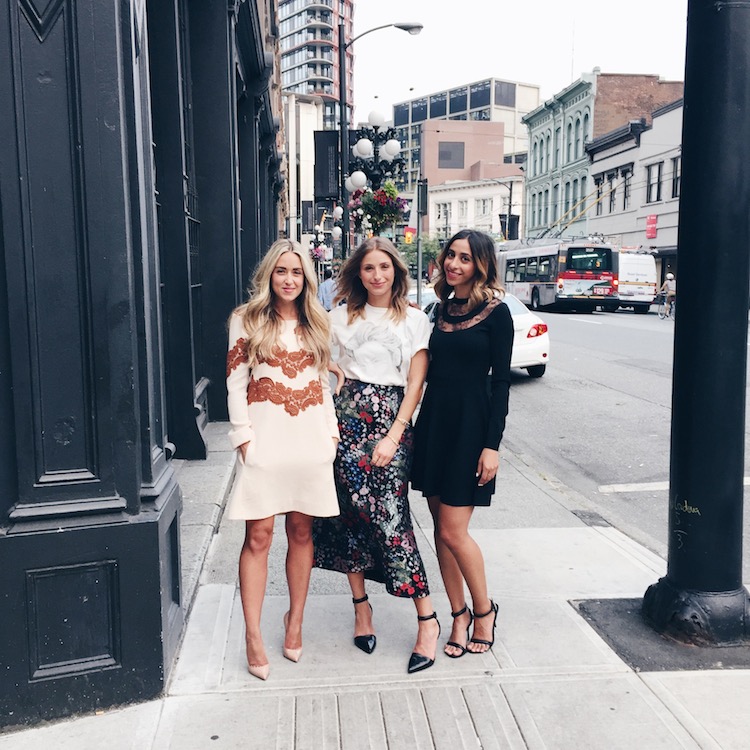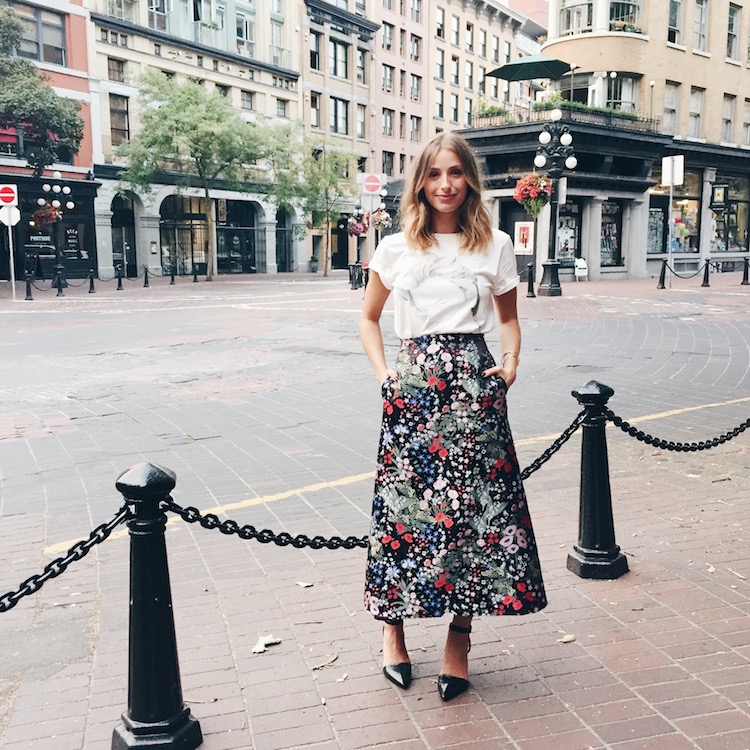 Valentino Cosmo dress (save)| Valentino floral skirt | Alexander Wang Lovisa pumps | Melanie Auld jewelry
Last month I had the immense pleasure of shooting a September feature with Flare magazine and Nordstrom. It was an absolutely wonderful day with my fellow bloggers, Cara + Randa and the team. I can't believe Leila got me in floral! It ended up being my favourite outfit… although I must say it was hard to choose between my Cosmo Valentino dress (we joked that it was made of stardust- the above photo is me shooting off into space… that should give you an idea of how much fun the shoot was). I wanted to give you guys a behind the scenes look because it was such a great day- it's amazing to watch the chemistry that happens when people who are great at their jobs and love what they do come together.
A big thanks to everyone involved for making it such a fun shoot. You can see myself and the ladies this month in their Localist feature mag, available with subscription!
Hair: Katrina Molson
Makeup: Sonia Leal-Serafim
Nails: Christina Culver
Styling: Leila Bani
Photography: Grant Harder