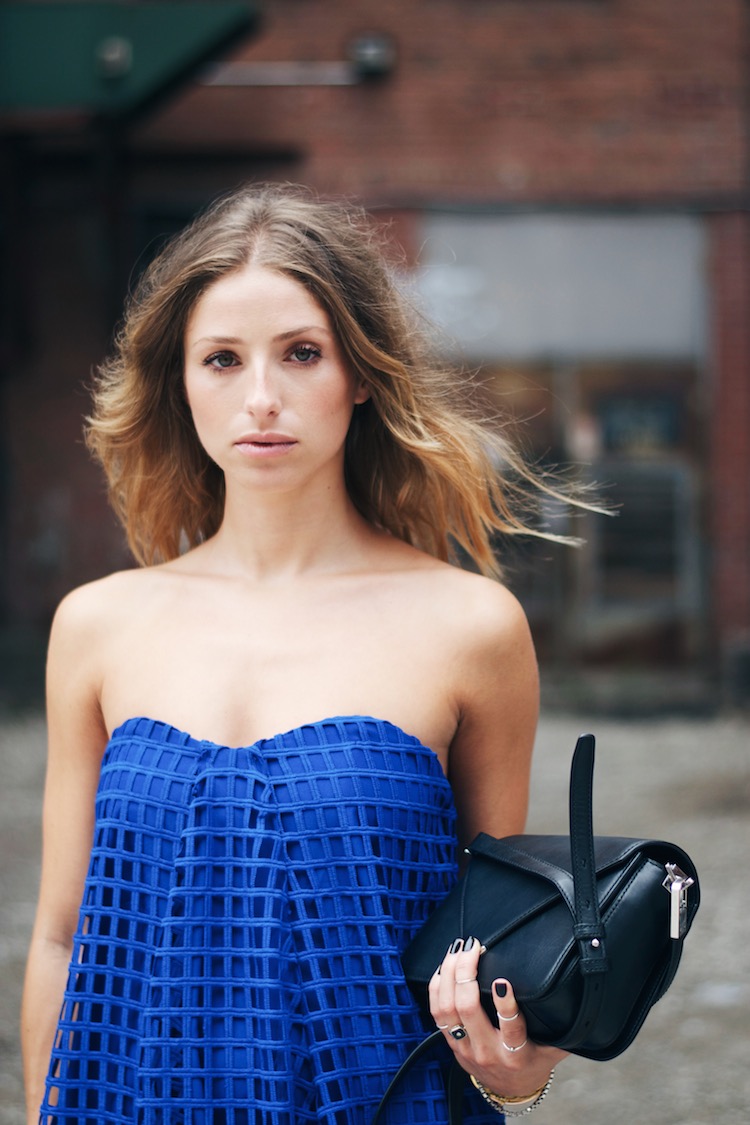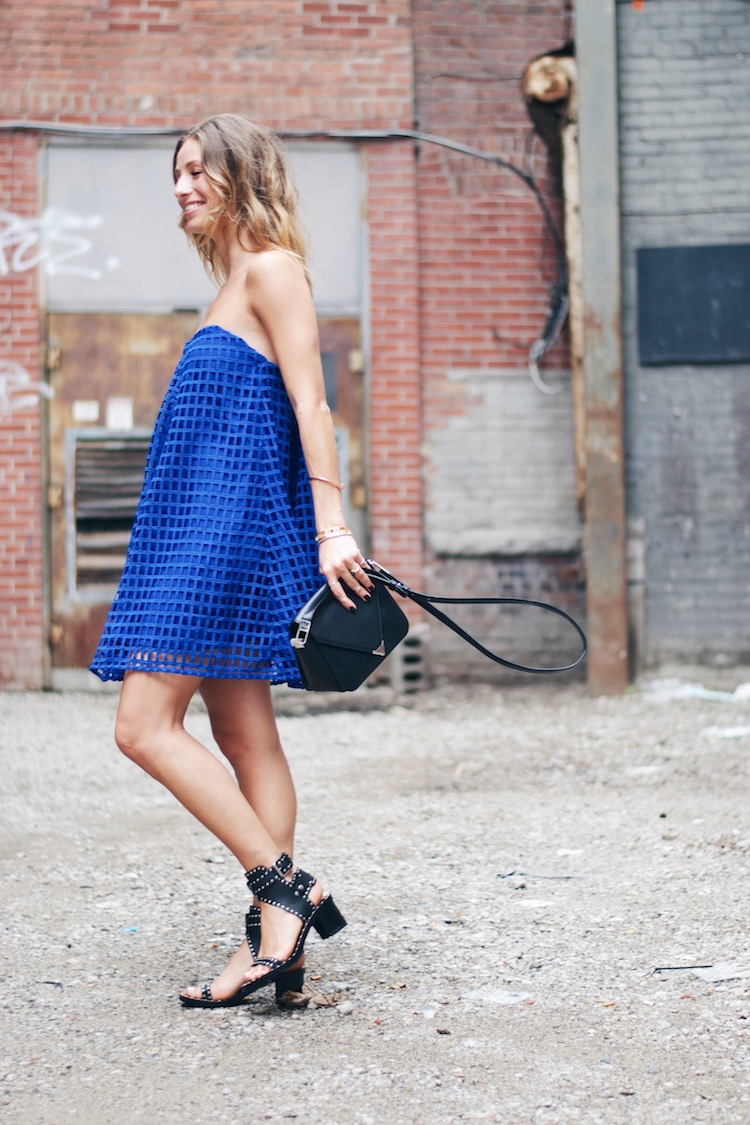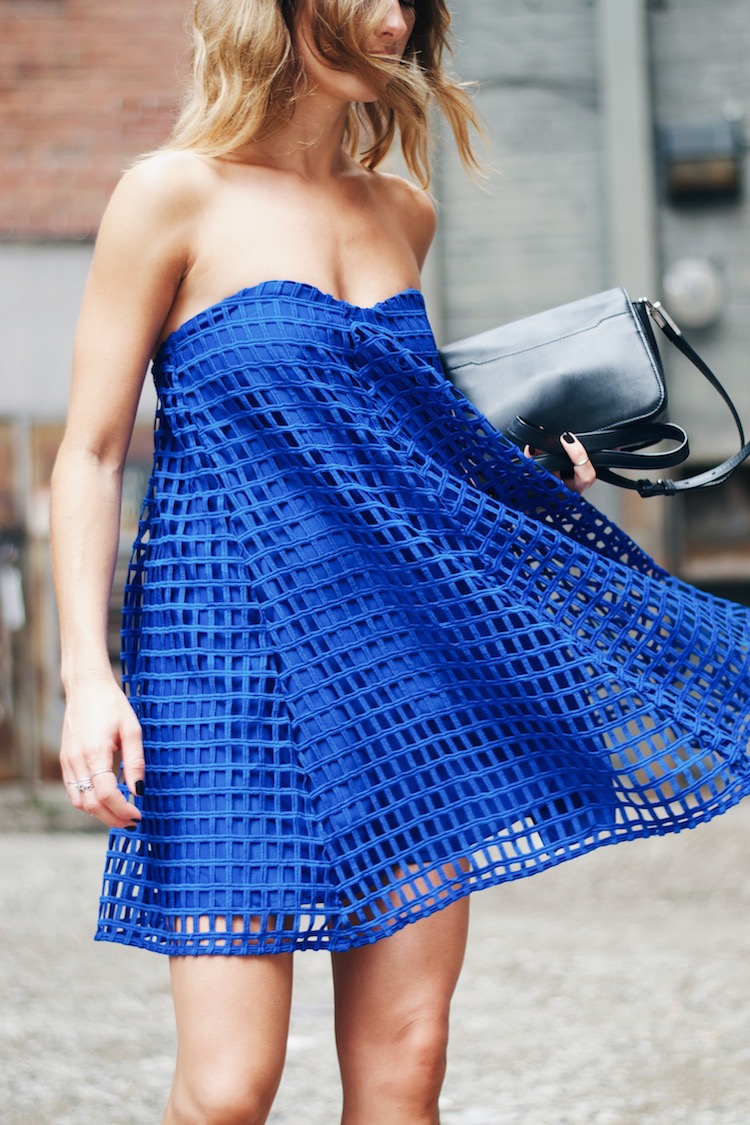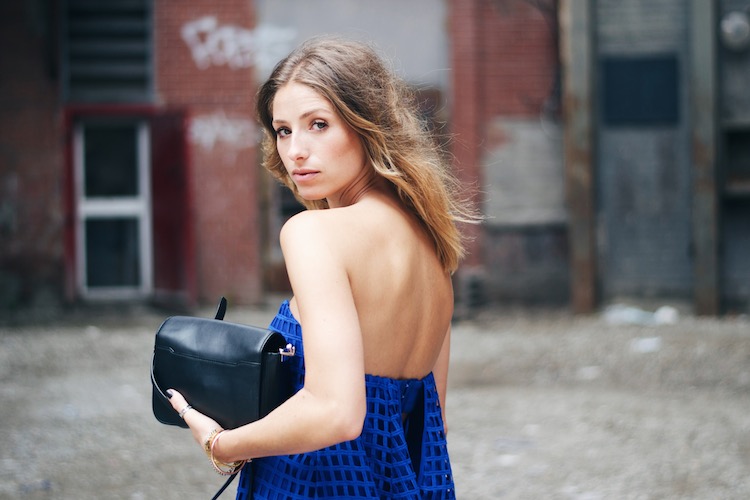 This is the second time in the last few weeks that I've worn colour… What's wrong with me?! The blue of this StyleStalker dress was just too beautiful to pass up… even for a neutral minimalist like myself. I wore it to one of my best friend's bachelorette's last week in Ottawa!
A few tips for how to wear colour, when I do:
1. Keep everything else simple: I went with my usual beachy waves and simple makeup as to not overpower the beautiful blue dress.
2. Stick to neutral shoes: Nude, brown or black sandals all pair well with almost any bright colour.
3. Or use bright + colourful accessories: Amp up an all black/neutral outfit with a brightly coloured bag or sunglasses.
I'm still in the middle of wedding season and am so excited to celebrate another one of my best friends this weekend! Congrats Christie + Bren, love you guys!