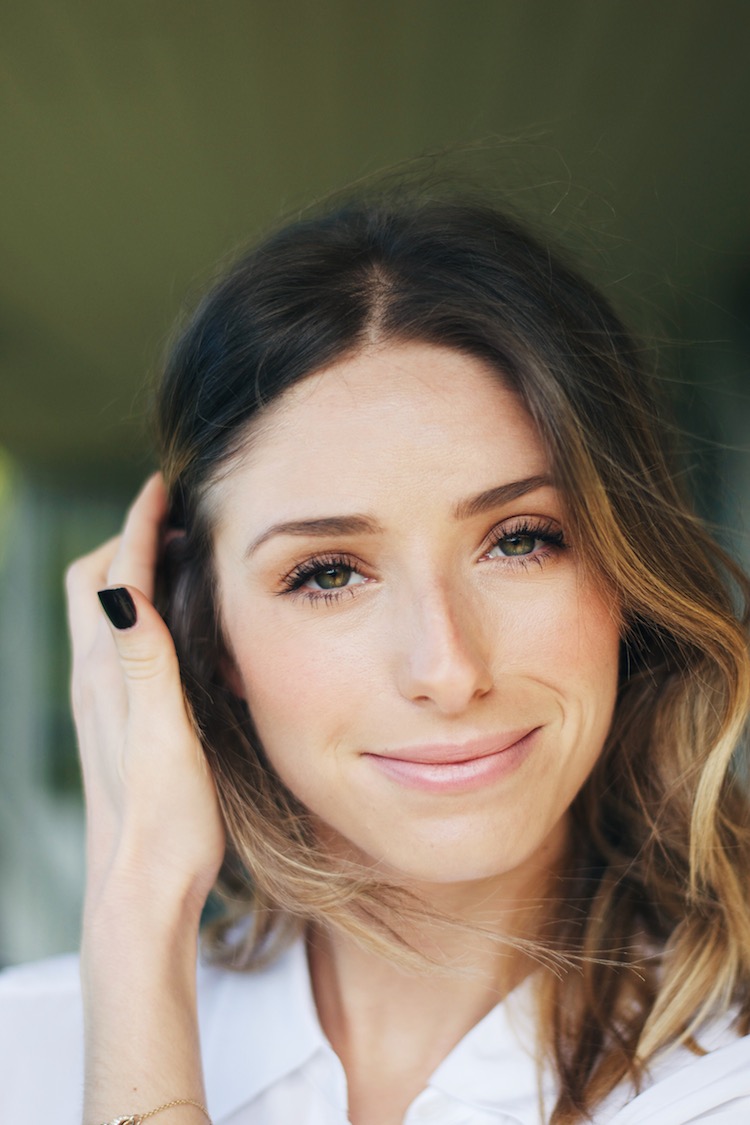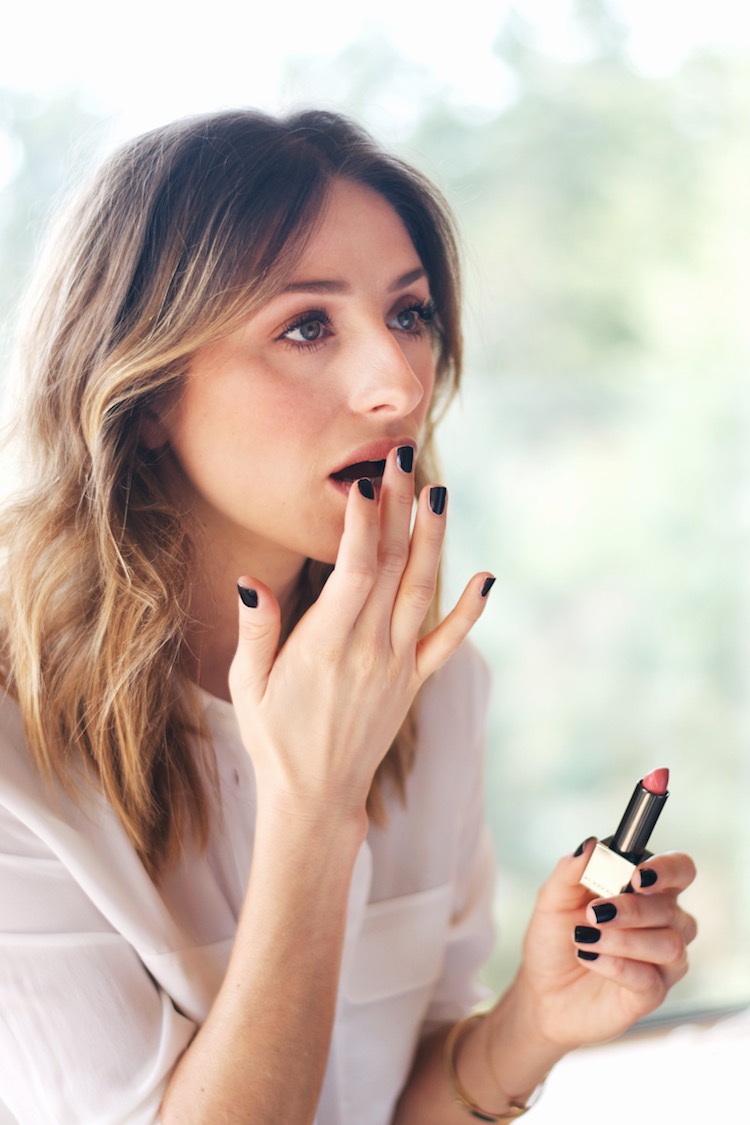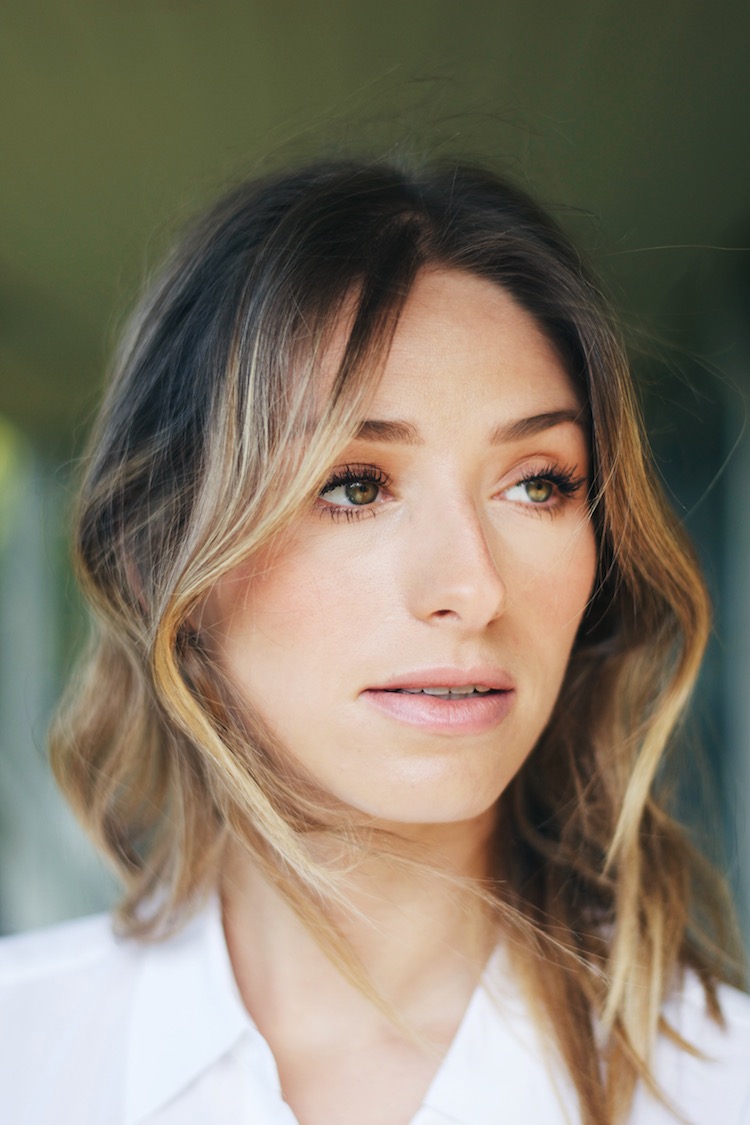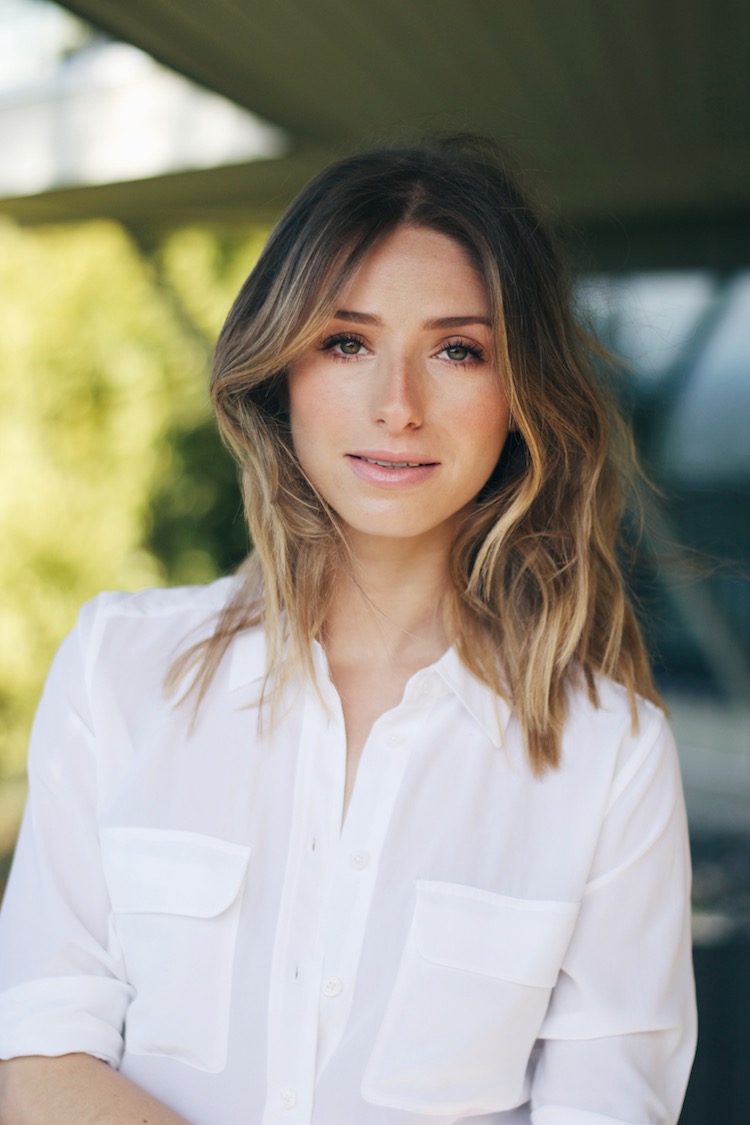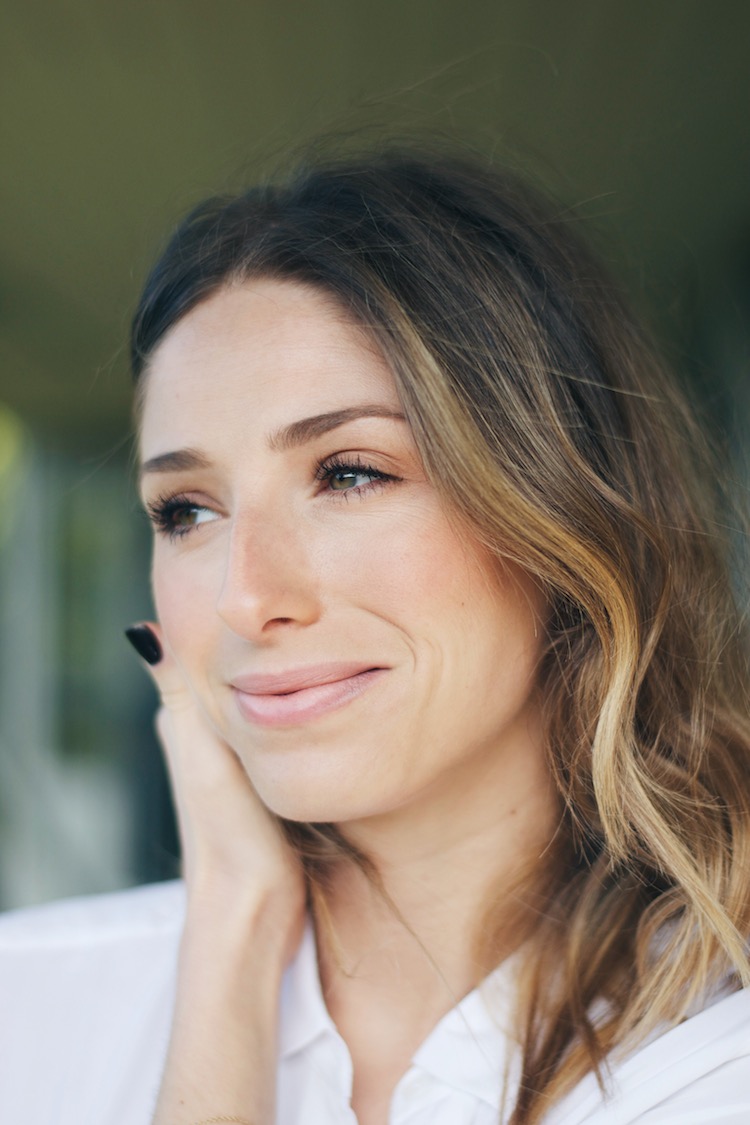 Burberry Fresh Glow Fluid in Nude Radiance | Burberry Effortless Eyebrow definer | Burberry Kisses lipstick in Nude Pink | Equipment blouse
I typically don't wear a ton of makeup, and if ever I do, I don't want it to look like I'm wearing a lot. When it comes to lipstick, I've always found that it looks a little fake on me, so I was thrilled to find this Burberry Nude Pink shade for summer. The colour is very buildable so you can wear it sheer or as a stronger pink lip. It's also moisturizing, which has been an issue for me with lipstick. It's basically a much better version of my own lip colour, a.k.a exactly what I was looking for.
This tutorial shouldn't take more than about 5 minutes and is a great way to look effortlessly polished and glowing.
Step 1: Apply your base. I usually just use a little on my T-zone and blend outwards with fingers. Only use it where you need to and leave your skin bare as much as possible. Add concealer under your eyes and on any spots (I currently have one on my nose- ouch).
Step 2: Define your brows. This Burberry brow definer is the best I've ever used and I am definitely adding it to my beauty kit. The slanted applicator and spool brush create natural looking definition and the colour is perfect (no red in it at all). Keep it natural and fill in only where you need it.
Tip: stay away from brow colours with red in them as they look very unnatural.
Step 3: Brush bronzer on your cheekbones, temples and across your nose. Add some peachy/rose blush on the apples of your cheeks.
Tip: I use bronzer as an eyeshadow and brush it across my crease to warm up my face (I always get asked what shadow I'm using when I do this).
Step 4: Curl your lashes and apply mascara. I do 2 coats.
Tip: Coming soon… a trick I use to make my lashes look fuller!
Step 5: Apply lipstick straight from the bullet. I love this colour, and can't wait to wear it this summer with a tan (!).
Tip: I always, always tap the lipstick in after applying so it looks more natural.
And just in time for spring + summer, I'm giving away a pair of Ray-Ban sunnies of your choice! Head over here to enter.
Have a wonderful weekend!
This post was brought to you by Burberry Beauty at Hudson's Bay, available at TheBay.com