Just because the sun is brightly shining (yay!) doesn't mean you have to trade in your footwear for flip flops. There are lots of ways to wear your favourite booties throughout the spring + summer… Here are a few of my favourites!
1. LIGHT TRENCH + DRESS
A lightweight trench is a great topper as the temperature slowly warms up. The heeled booties give the long coat the height it needs to not overwhelm your figure.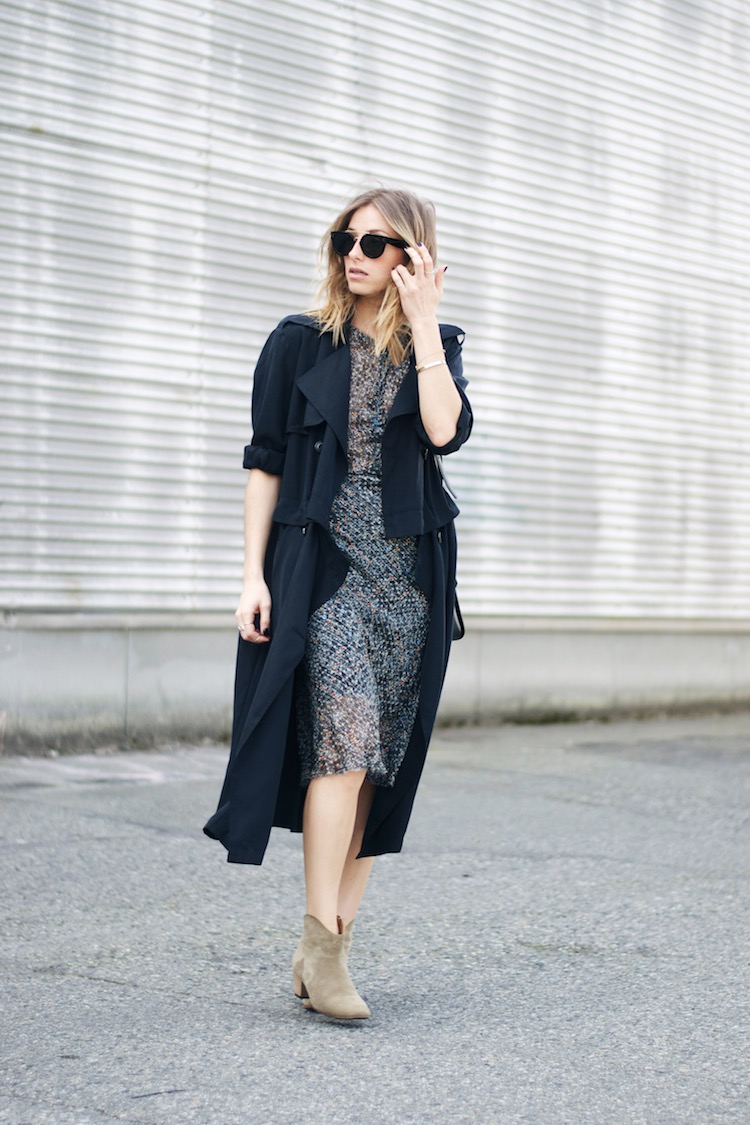 2. DRESS + LEATHER JACKET
Tip: drape over your shoulders for extra chic points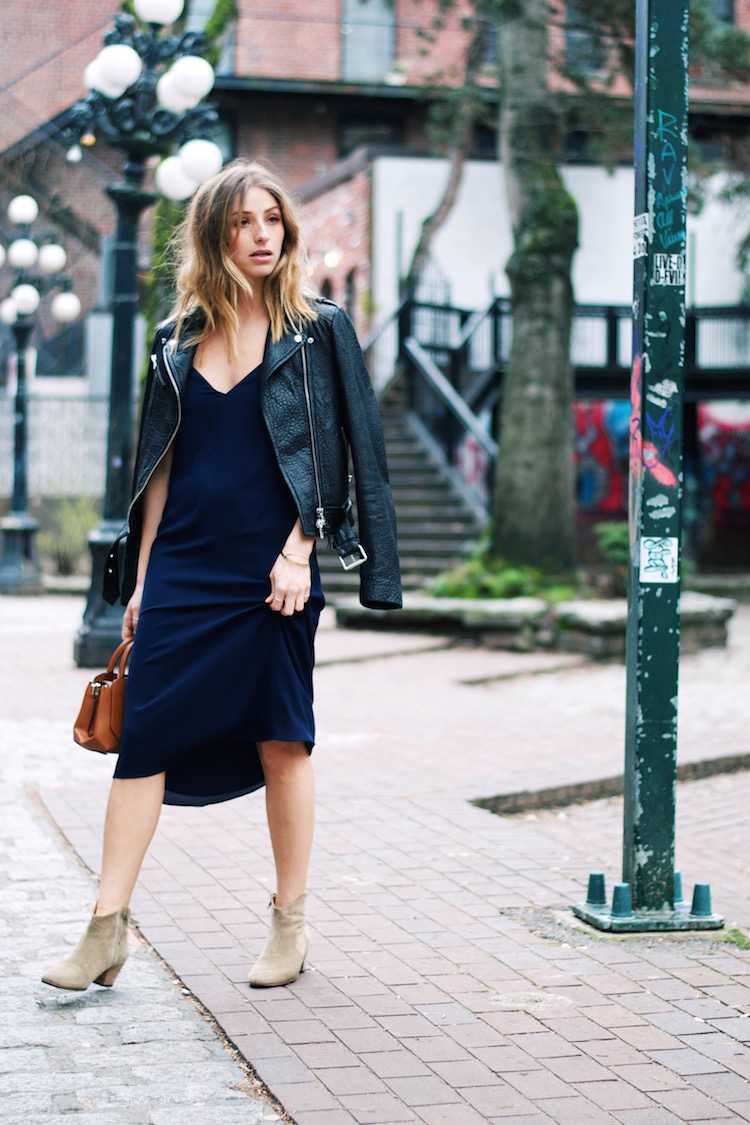 3. BLOUSE + MINISKIRT + HAT
Perfect for summer music festivals, plus a hat keeps your beautiful faces covered
4. PLAID SHIRT + DENIM CUTOFFS + HAT
Go country but keep your feet clean… this was a festival look of mine from the Gorge a few summers ago.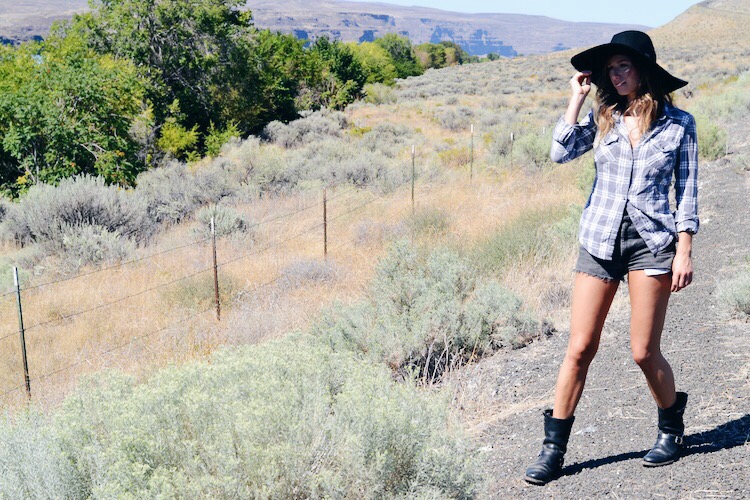 5. SILK BLOUSE + CASUAL PANTS + CROSSBODY BAG
Great for a casual chic look when the temperature drops in the evening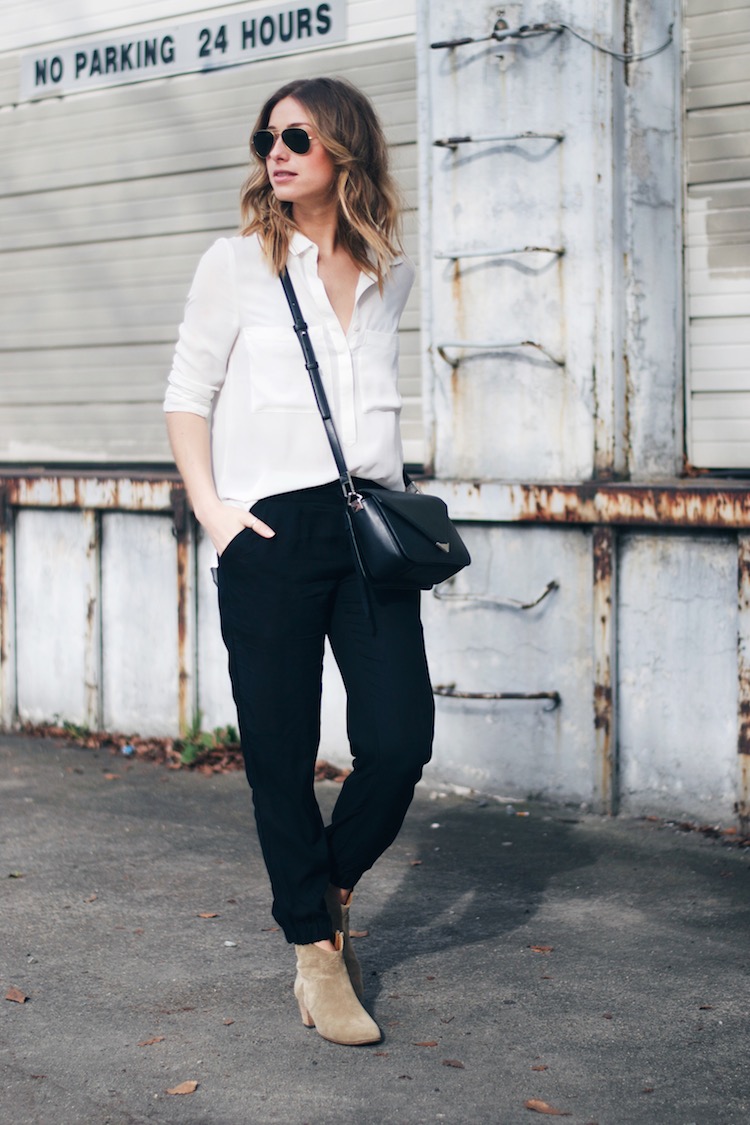 Shop my bootie picks:
Black:
Alexander Wang | Topshop | Acne Studios | French Connection | Joie Barlow
Beige:
Sam Edelman (25% off!) | Isabel Marant | Joie Ajax | Charles David
PS Today is the LAST day to win a pair of Ray-Ban's of your choice!! Enter here + spread the word.