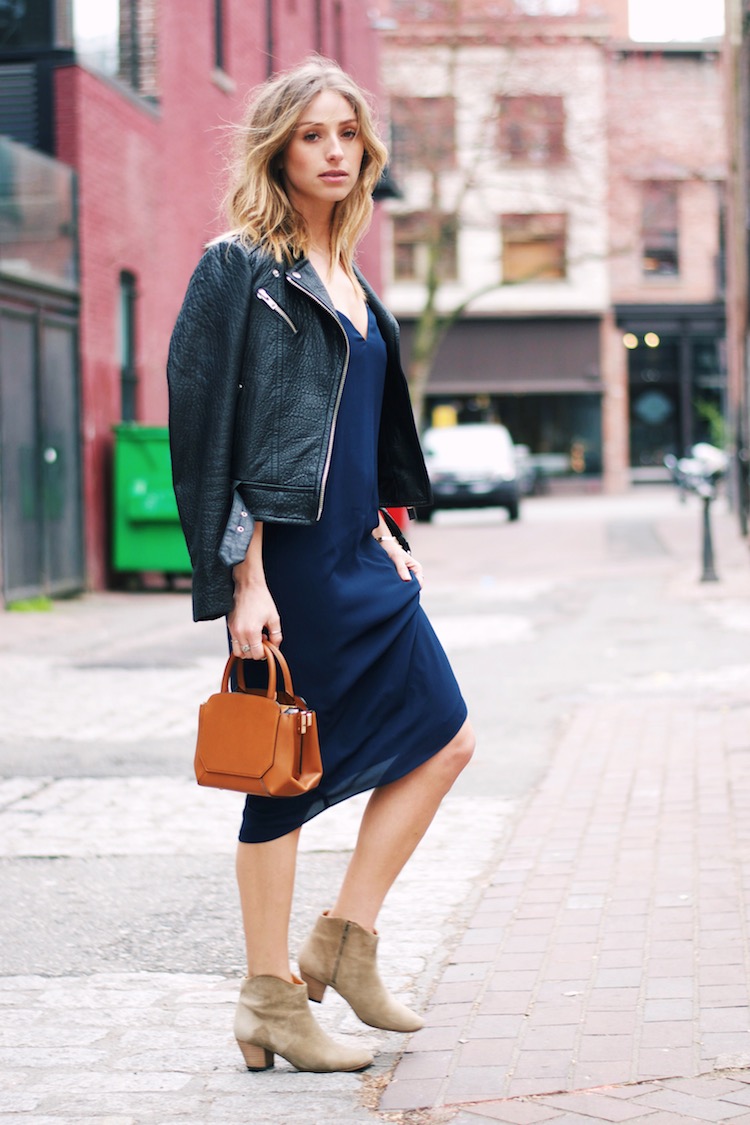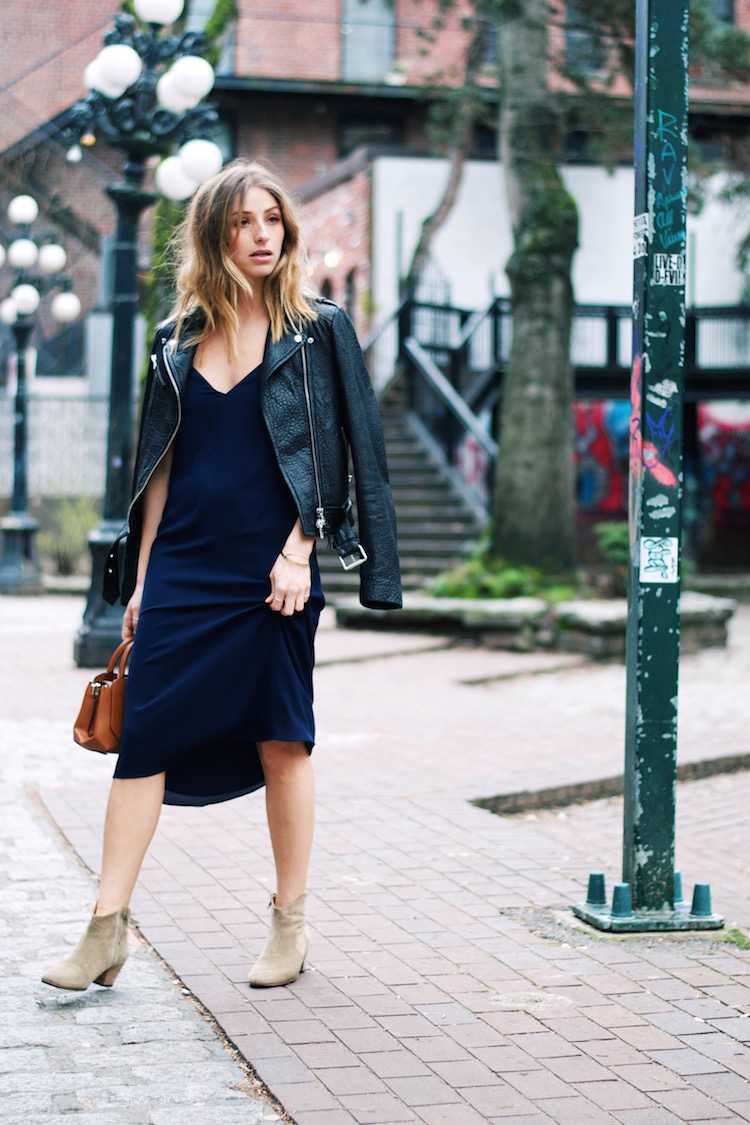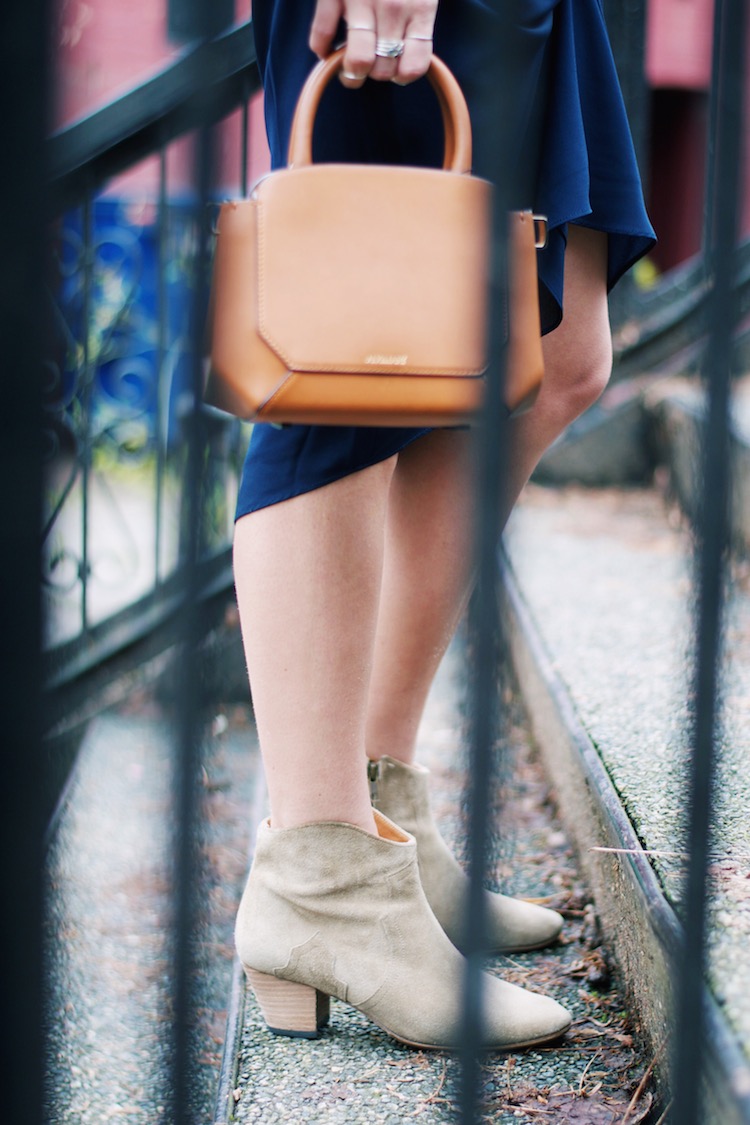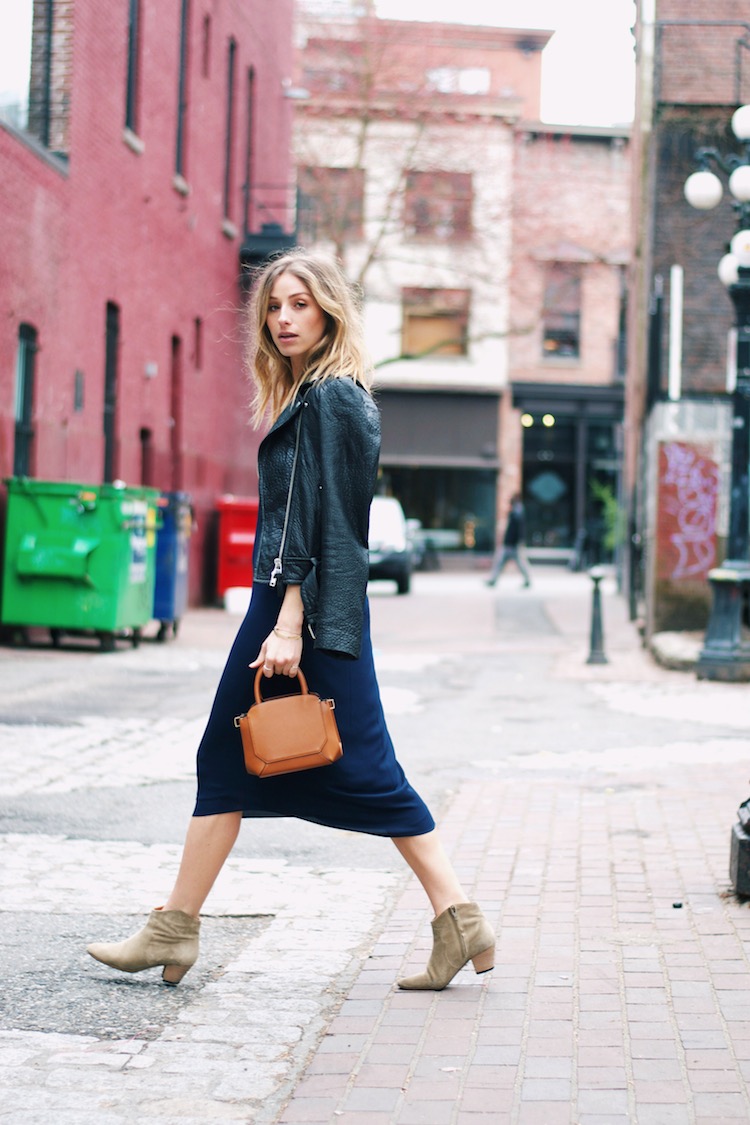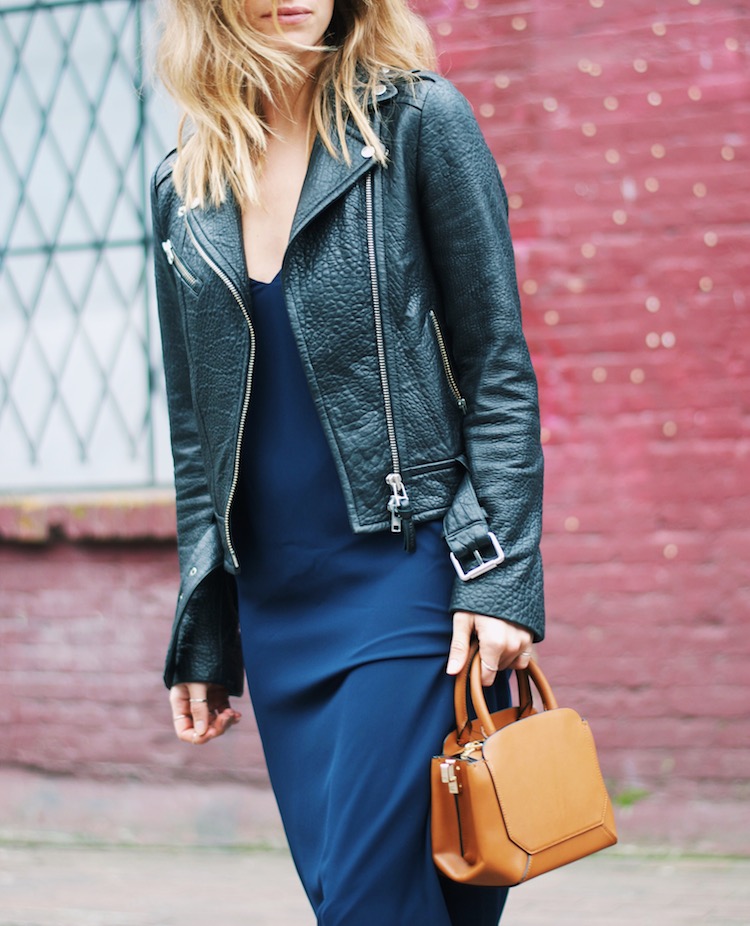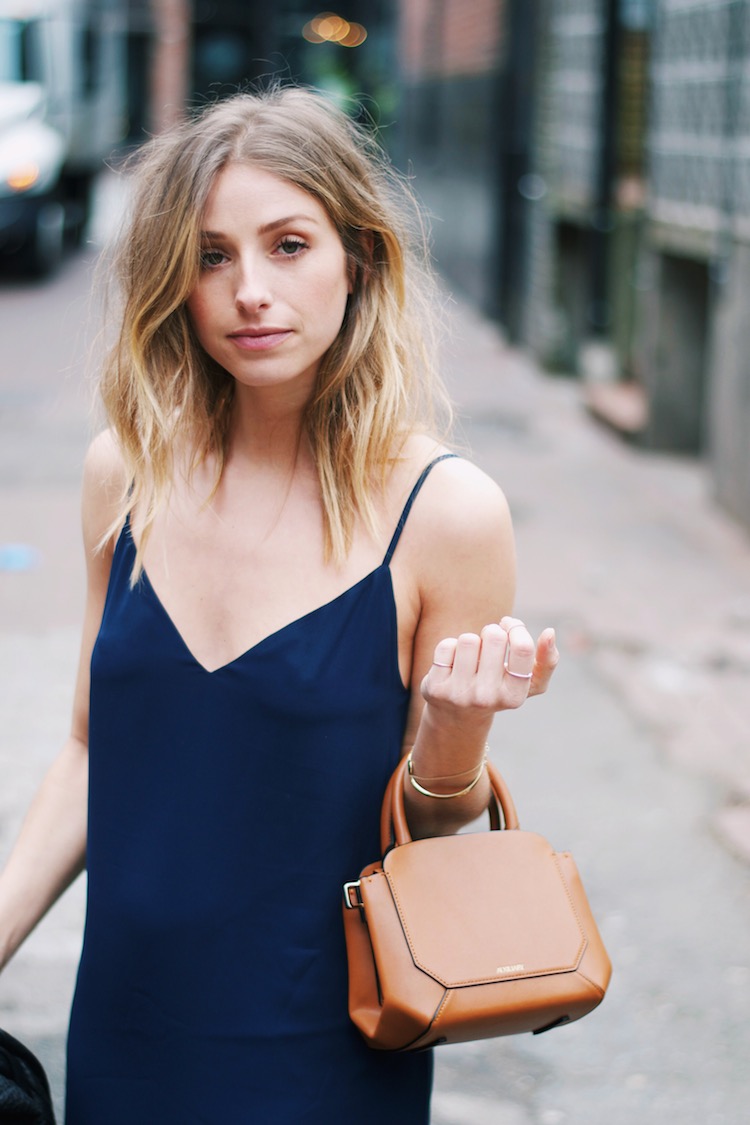 Aritzia dress, jacket, Bega bag | Isabel Marant booties (save) | Leah Alexandra rings | Madewell (similar), Nordstrom bracelets
I never used to like small bags. But then again, I never used to like avocado and now look at me. There is nothing better (accessory-wise, anyway) than a perfectly sized cross body bag that can fit your essentials and doesn't get in the way. I lived out of mine while the boy was here. He left a few days ago (hence the radio silence) and reality all came crashing in. Reality kinda sucks.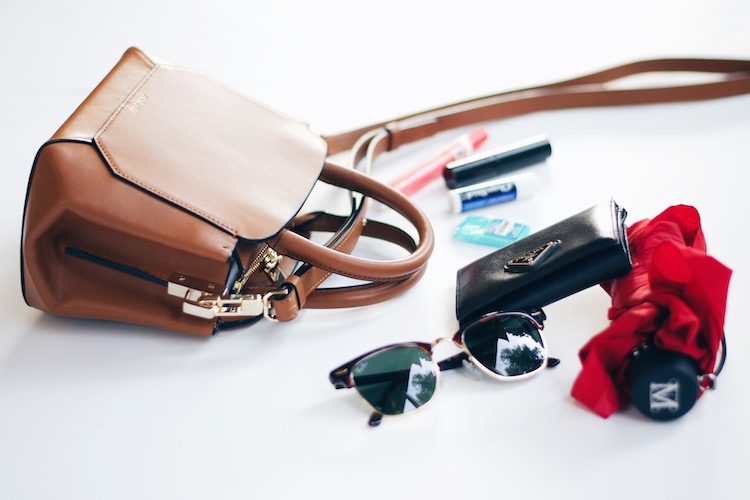 Speaking of Bega bags, I tend to rotate mine quite a bit (especially from work to weekend), but these are the staples that follow me from bag to bag:
Tide to go (for the klutz in me) | Chapstick | Cle de peau concealer (expensive, yes, but the best concealer I've ever used) | Listerine pocket pack | Sunnies | Wallet | Umbrella (any good Vancouverite knows to carry one at all times)
Happy Monday my friends.. Tell me, what's in your bag?