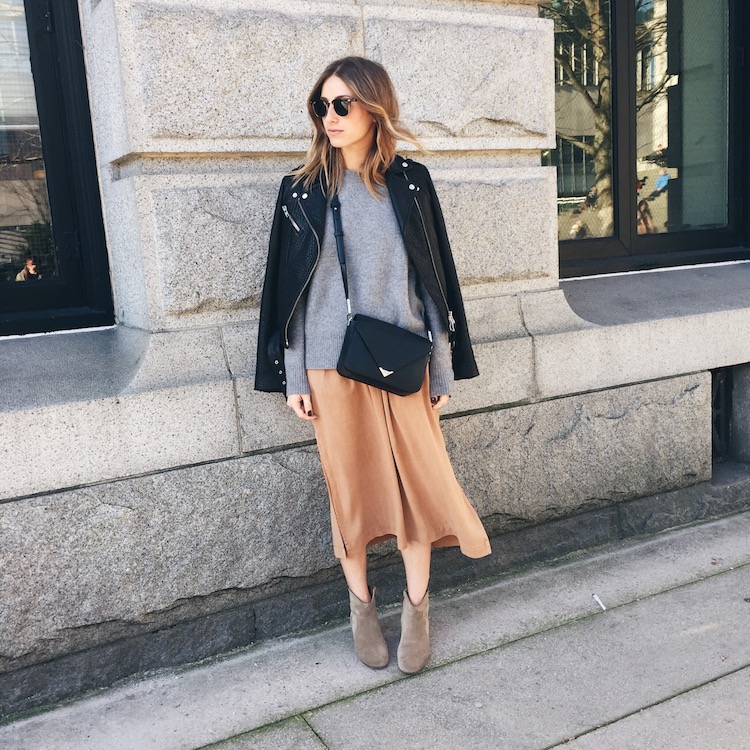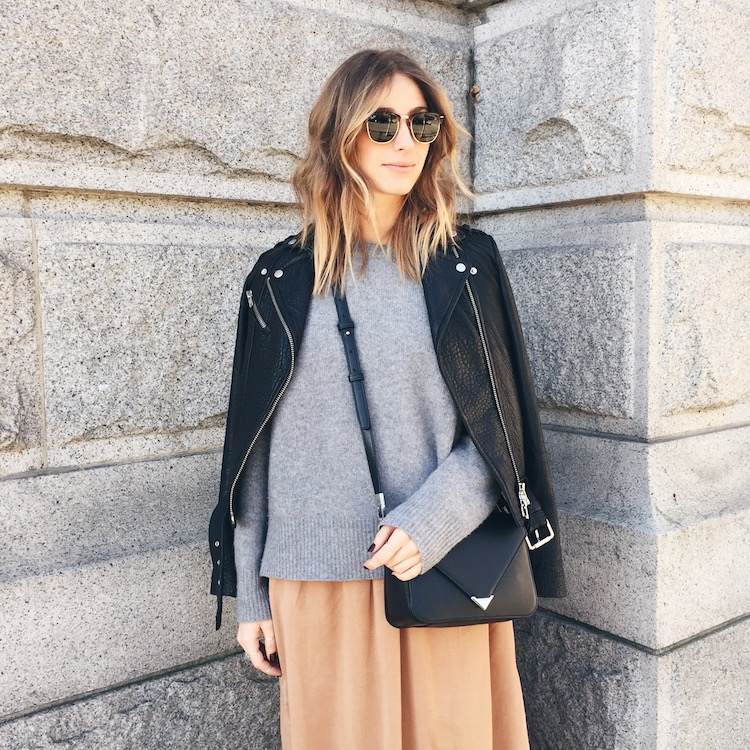 Aritzia skirt (similar), leather jacket | Zara sweater | Isabel Marant boots | Alexander Wang bag via Shopbop | RayBan sunnies
photo via Instagram
I recently bought a skirt I had fallen in love with at the store. And then I got home and totally started second guessing myself. Is it flattering? Will I wear it enough? Do I have anything to actually wear it with?
When you find yourself in a situation like this, do 3 things:
1. Pick out 3 pieces ALREADY in your wardrobe that you can pair with your new item
2. Take a photo. It will help you get some perspective and see what you actually look like in the new piece
3. Wait a day or two before you wear it. If you're still thinking about it, you're set
I took some time, put together a few outfits with the skirt and fell in love with it all over again. And then promptly spilled sauce on it. #klutz
I will be in Seattle showing the boy around the city! Follow along for updates and have a wonderful weekend. HAPPY FRIDAY!!