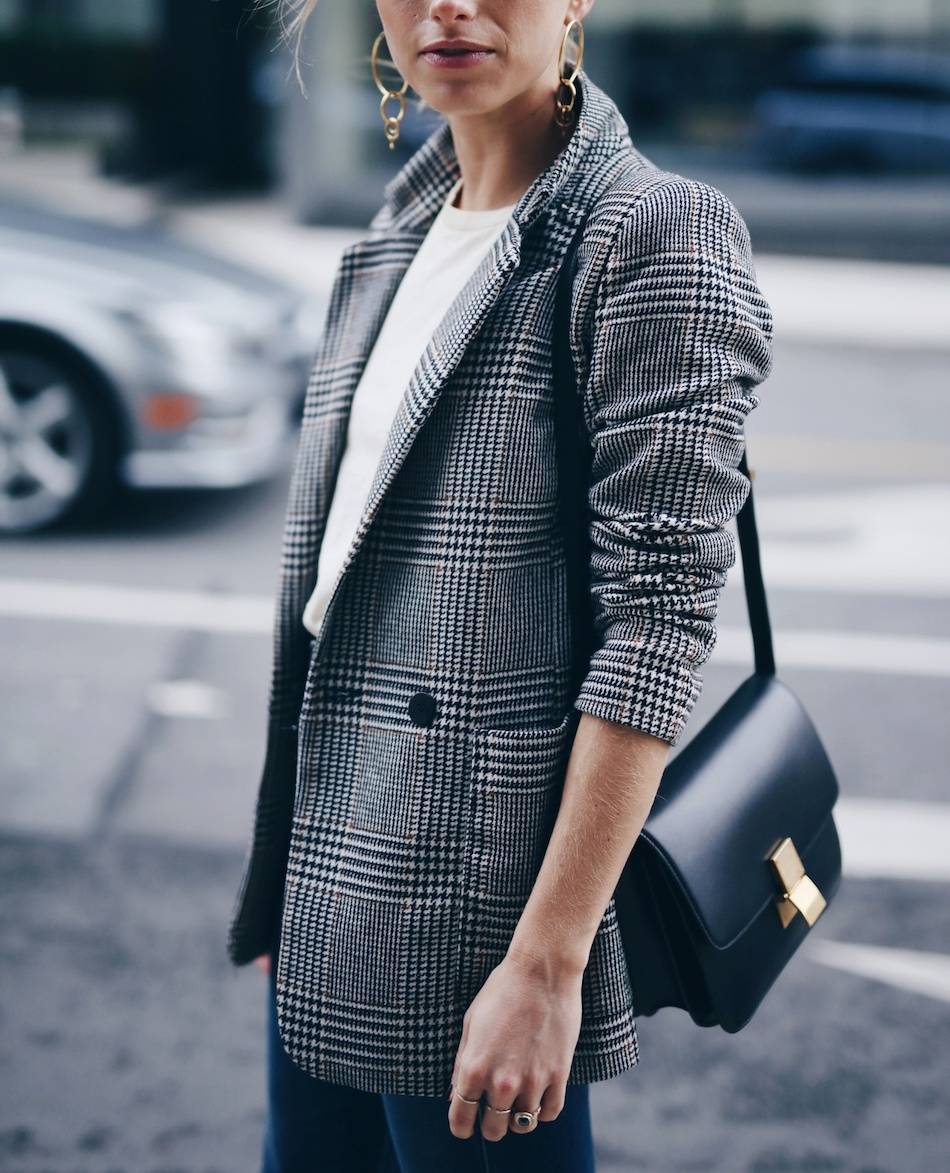 I've been wearing plaid blazers for a while now and I'm not planning on stopping anytime soon. I've always been a fan of the chic, business-casual look because of the many ways you can easily dress it up or down. Moving into spring, they're perfect for throwing over printed dresses or with jean shorts, a tee and slides.
Whether you're on the hunt for one staple piece (Marant, anyone?) or several looks to play with, I've picked out some of my favourite blazers to carry you through to the next season (and probably the next one after that…). Click the brand name to shop my picks!
Timeless and chic, Zara's "Check Jacket" is something I'll be adding to my shopping cart (again…and again). You can dress this piece up for the office, or you can throw on your favourite pair of denim and sneakers to run out the door.
There's something about this tone of grey that makes me feel nostalgic for something our grandfathers would wear, but I mean that in the best way possible. Think: Parent Trap. Grey plaid ensures you look put together and it's classic.
I have a pretty serious soft spot for Isabel Marant. A reoccurring staple in their collection, this blazer has been reworked in a lighter tone with a blend of colour for spring. I know it's pricey, but it's a classic and something that's been on my wishlist for a while now.
What makes Anine Bing's blazers so versatile is their simplistic cuts, but what makes Anine Bing's blazers so special is their eclectic patterns. I'd argue it's worth a few less dinners out to save up and treat yourself.
Wanted to let you know there's a sale at Shopbop – an extra 25% select sale styles. Use SOEXTRA at checkout 🙂
Can we all just take a second to appreciate Asos' HUGE variety of plaid blazers at a budget-friendly price? Whether you're looking for a piece that is cropped or long, grey or colourful, you're one click away from having it all at your disposal.
Will you be purchasing any of these blazers for spring? Leave a comment below to tell me some of your favourites for spring.